Readers Poll 2012- Restaurants –
As we all expected, things get a little more complicated when it comes to food. To quote Miss Piggy: "After all the trouble you go to, you get about as much actual 'food' out of eating an artichoke as you would from licking 30 or 40 postage stamps." Well, we asked you to tell us your favorite restaurant—and we got more than 200 different answers from you. But five restaurants/institutions received more votes than any other place.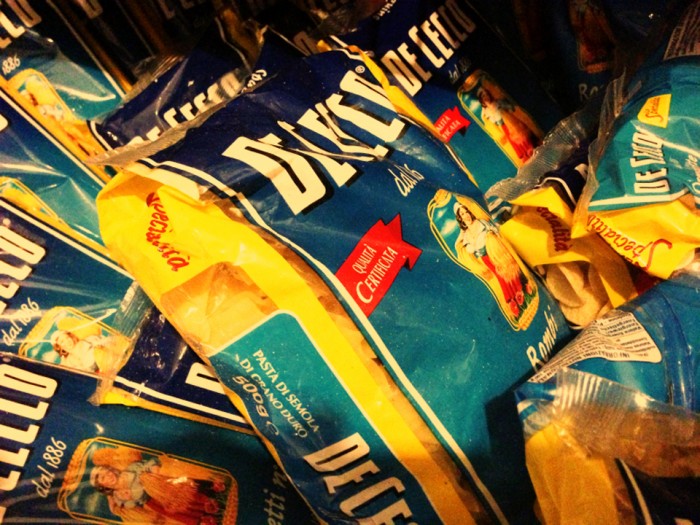 1. My own kitchen / Home / My mum's / Home is where the heart is
There's no doubt that if you know how to prepare a decent plate of spaghetti with tomato sauce in your own kitchen you'll survive every kind of trouble—because this means you can always invite your friends to join you (and they'll like your dishes). Here are the five basic rules for immediate success: As for the spaghetti, make sure it's cooked in salted water (for every 100g of pasta you need one liter of water and 10g of salt) until they are al dente. Your Italian friends will rightfully avoid your table if you don't internalize this commandment. As for the sauce, only use olive oil, never butter. Heat it up but don't let it burn. Add salt, garlic and a little bit of red hot chilli pepper, then pour in the tomatoes. Don't add anything else. Let it boil for a few minutes until it's a sauce. Synchronize the time the sauce is ready with the moment you take out the spaghetti from the water. Serve it with freshly grated parmigiano or pecorino cheese. ~ Photo: Max Dax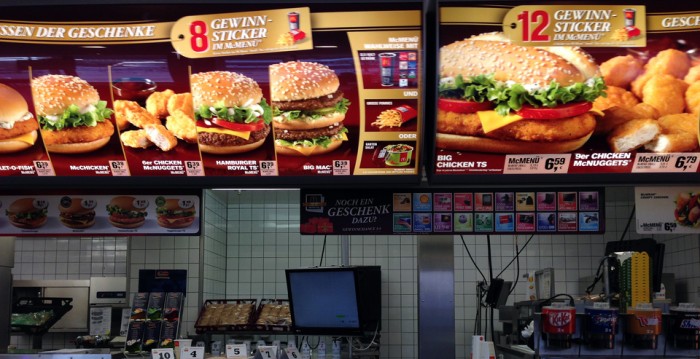 2. McDonald's
Many people like McDonald's (as there are many who hate it)—and both have their good reasons. In our regular column Fast Food, Thomas Schoenberger and I discuss the many aspects of cooking and the micropolitics of dining. In episode #14, we conversed about McDonald's:
Schoenberger: McDonald's is a very good example of a system that is stronger than everything else. McDonald's—or Burger King for that matter—is like a dictatorship: Nobody has any rights—neither the guests nor the people at the cashpoint. You want more ketchup? That's 20 cents extra. A seller at McDonald's probably gets fired if he or she doesn't ask every guest, and I mean every single one without any exception, if they could consider ordering the full menu instead of a plain burger. That's how they maximize the turnover.
Dax: You cannot order your burger rare or medium rare at McDonald's. This would already bust the system. A perfect system by the way, don't get me wrong. It would never occur to me to really have "dinner" at a fast food restaurant such as McDonald's, but I am certainly willing to give props whenever appropriate. ~ Photo: Max Dax

3. Vapiano
You happen to still not like McDonald's? No problem. Vapiano is the slow food version of your favorite burger parlor. Located in almost every major city in the (Western) world, Vapiano offers Italian standard dishes for good money. Even wine in bottles served at your table becomes affordable. For instance the Adobe Gewürztraminer from Chile, "a beautifully floral and exotic wine, with enticing perfume and a slight sweetness" comes for €18.50 a bottle. It's still money, but nothing compared to the prices you'd pay in a proper Italian restaurant. Vapiano's mission statement seems to catch the zeitgeist: "Somewhere between the nicest of fast casual and hippest of casual dining restaurants." ~ Photo: Vapiano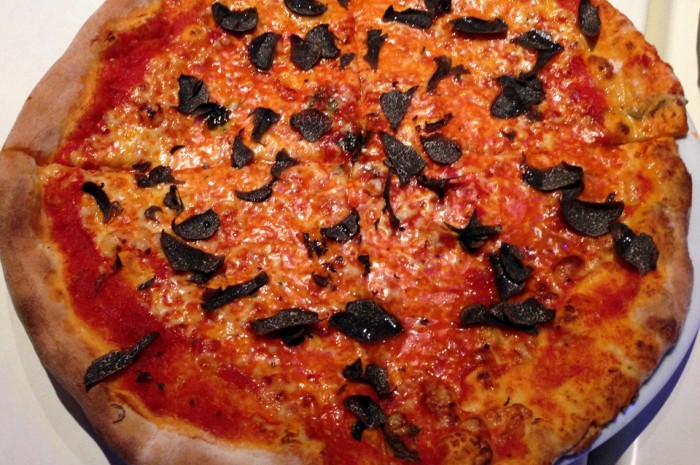 4. The pizzeria at the end of my street
Sometimes nothing will quell the desire for comfort food other than a slice of the rucola e crudo with extra mozzarella from the guys that know your name and your regular order. Think of all the great records which would have never seen the light of day if it wasn't for the act of sending the bassist out at 11 p.m. to go pick up a takeaway from the restaurant two doors down. ~ Photo: Max Dax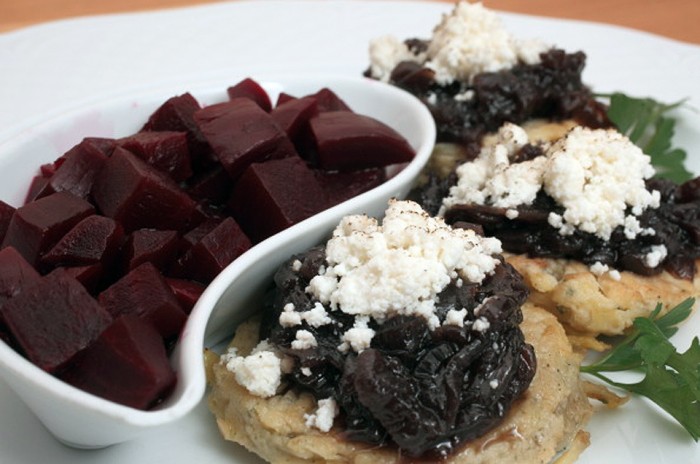 5. A38, Budapest
A38 is more than just a restaurant, it's a venue, a bar and a cultural hub that caters to and reflects Budapest's burgeoning music scene. ~ Photo: Nagy Géza
The 9th prize—a one year subscription to a Musicload pro account—goes to Donat Radas, Zagreb, Croatia.
Your favorite TV show of 2012 will be following on Monday, December 24. Find all poll results in here.
Published December 22, 2012. Words by Max Dax.