A 10 Track Guide To The High-Speed Techno Sound Of Intrepid Skin Label Head SPFDJ
The Herrensauna resident and Intrepid Skin label head has developed a reputation for playing a particularly blistering strain of techno.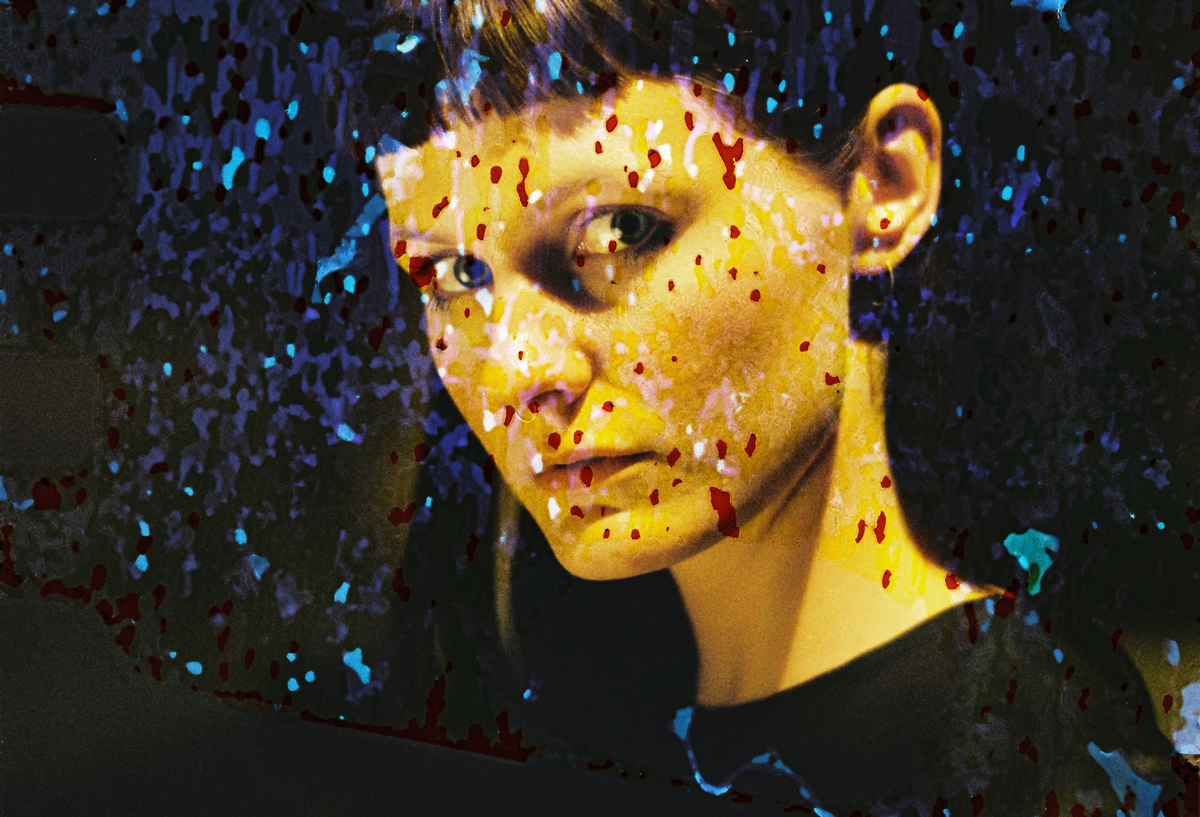 SPFDJ and her Intrepid Skin labelmate VTSS have seemingly taken the underground scene by storm. As the former told us in a recent interview, they share an affinity for "bangers," a classification that includes anything from hardcore to EBM, industrial, 140 BPM techno and sped-up trance. The Swedish-born, Berlin-based DJ provided us with 10 of the tracks most representative of her unique style. Check them all out below and read our Q&A with her here.
Peryl, "Female Distance Control" (SCHIZOPHRENIA CREW 2018)
"Wow oh wow, starting this list off with a real SPFDJ anthem. Chances are if you've seen me play, you have heard it. It's also in my Boiler Room set. Though this track is a slow chugger at 124BPM, I always pitch it up to more like 134BPM. I have no shame."
Draag, "Detox" (OMEN Recordings 2018)
"I've been into this young Russian's music since his release on Christopher Joseph's flexxseal a few years ago (also worth checking out). This one on OMEN last year takes the fucking cake though. Can be tricky mixing in as the kick hits ever so slightly late, but worth the effort when the track is this good. That breakdown and drop? Ouffff mama."
VTSS, "Linked" (Intrepid Skin 2019)
"All of my biases aside (shouts to bae), this might be my favorite techno track ever. That main lead coming in during the breakdown gives me the chills, and both the arrangement and the sound design in this track are just top. Out now on my label Intrepid Skin!"
Wacky Kid, "Poison" (Mephyst 2017)
"Russian number two on this list. This guy I found nestled deep in a web of unknown producers on digital only labels like this one, and I now count him as a friend. I'll let the track speak for itself."
Danilo Incorvaia, "TENSE" (Scuderia 2018)
"One of my favorite producers making storming, hard techno that is intense but has just enough dynamics to keep it interesting for me. This record is possibly one of my all-time favorites. It has four varied slammers and a sick yellow label. Go get this vinyl from Scuderia!"
Studio Dondert, "98'" (Kromatones 2018)
"Found this Belgian label Kromatones in a Toolbox Records dig a while ago. This record bangs so much and deserves more recognition. An acid line, a playful, engaging arrangement and dissonant bells with some nice, hard kicks…you have me on board."
Inhalt Der Nacht & Echoes Of October, "Keine Ruhe" (Emerald 2019)
"This new faster EBM techno is so hot at the moment, and these guys have it down to a T. This track has the forward propulsion and groove of old techno but made with industrial-sounding drums, synths and vocals—a deadly combination that hits me right in my soft spot."
AIROD, "System Connexion" (Molekül 2018)
"Sign me up for your hardstyle promo lists."
Nene H, "How Do You Dare To" (Intrepid Skin 2019)
"This was just announced as the second release on my label and it is "power in a dainty package," which exactly how I would also describe the producer Nene H herself. The track starts with a mystifying intro, and I love being able to throw that into a set for a bit of a switch-up vibe or a turning point. But you can equally well bring it in from the 1-minute 30-second mark if that suits better. More news to follow. The release is set for the end of May!"
NTBR, "STHK" (Self-released 2018)
By loading the content from Bandcamp, you agree to Bandcamp's privacy policy.
Learn more
"This is one of my secret weapons. It's mental and functional at the same time. I pull this one out when I'm in full-throttle! It's not on any label, but self-released by NTBR on his own Bandcamp. There are a few more gems there as well that I have been rinsing. Check out "ISLAND" and "Groovy"."