Neu: The Grammar of Live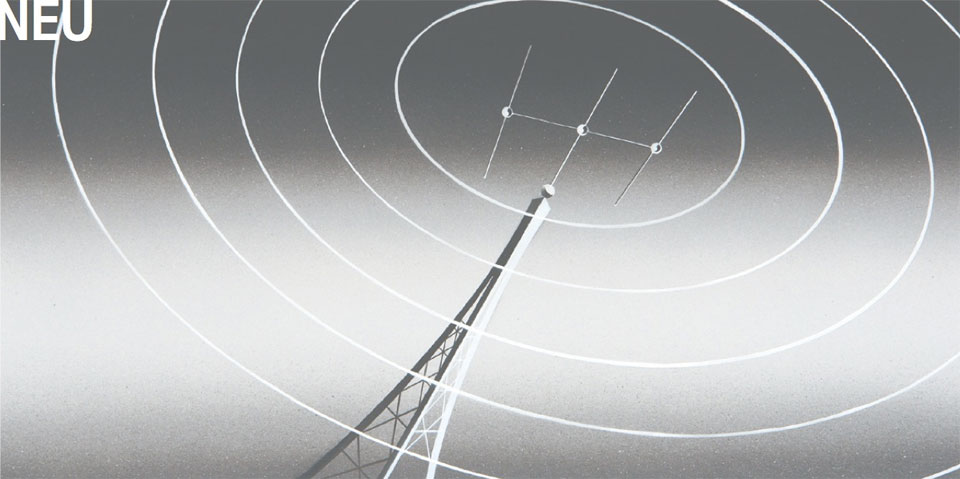 Historically, prophets have been too holy to bet. But times have changed. Recently, Wired staff writer Steven Levy put his money where his mouth is after a discussion with Wired co-founder Kevin Kelly on whether live streaming would dominate online video in ten years time. Levy made his prediction official through Long Bets, a website promoting "societally or scientifically important" wagers with a minimum confirmation period of two years. Here he makes his case for why life is more live than ever before.
 A.J. Samuels: Live streaming has become commonplace, but a lot of people still like their entertainment with some narrative. Do you think you're underestimating the importance of scripts and editing in predicting live supremacy?
Steven Levy: Streaming encompasses more than just material geared for a broader public; it's also as much about customized streams. We're entering an era where everything we see can be captured and streamed live, whether it's people holding up their smartphones to stream for friends and family, or something more professional for a wider audience. That said, I also think that we'll soon have the capabilities of streaming our kids' soccer games more professionally, with effects and multiple camera angles and all that. Our live editing capabilities will vastly improve and be easier to use—just like with photo editing or the professionalization of amateur recording with new plug-ins. I'm pretty convinced that there won't be many family events in the future not being livestreamed.
AS: Is this just one more nail in the coffin for network television?
SL: Not necessarily. I think the bulk of television postproduction and movies will remain as is. But live will have more cache, and as that happens, pre-taped stuff will try harder to capture the feeling of live. Over the past few years you've seen network TV do a number of live series episodes—30 Rock's done it, House has done it—and they've been hugely popular. People connect with the immediacy of live action, even if it's simulated. I would also venture to say that it goes for movies and reality TV too. Shooting with handheld cameras might predate streaming, but it'll also be bolstered by it. The same goes for reality TV. The grammar of live will permeate all forms of video.
AS: Which platforms are at the forefront?
SL: There's still an enormous infrastructural challenge. Some of the big network providers simply don't want to give up the bandwidth. That's probably the biggest obstacle at the moment. But I would say Google has the best foundation with YouTube. There's also Google+'s Hangouts, which has replaced Google's traditional video conferencing tools that the company used to get from a third party. Hangouts has become the most important part of Google+ and I believe it's merging with YouTube. To be honest, this is where I'd expect to watch my daughter's soccer game in the future when I'm on the road. Other platforms like Justin.tv have been geared towards streaming for a while, but they don't quite have the name or the following to be dominant players.
AS: I recently checked out a few Justin.tv users' live streams and  was surprised by being interrupted with ads at seemingly random intervals. Imagine missing your daughter's goal because of a poorly placed VW commercial. Fahrvergnügen kaput. All parties lose.
SL: Streaming is still in its infancy, and continuous observation channels haven't reached their full potential. Justin.tv was forced to adopt that business model to stay afloat, but randomly placed ads aren't ideal. I can imagine streamers in the future with the power to block or indicate the right time for a commercial. Like television.
AS: Other than personalized streams, what are you interested in seeing live?
SL: I'd gladly pay five bucks to watch a well-shot concert stream with good sound, and soon, all concerts will be live streamed. I'm sure there are plenty of people wondering when they'll be able to follow the Boss or Best Coast on tour from their computer. Personally, I'd also like to see more politics, on all levels. Oligarchs controlling bandwidth, like Berlusconi in Italy, is a scary reality. I guess it's the same in the US, but instead of politicians owning it, private companies pay off regulators. Freeing the spectrum for innovation is the real struggle.
Illustration: Kraftwerk/Emil Schult, Antenne. Courtesy of Sprüth Magers, Berlin London.
Bogner's TV Guide No. 17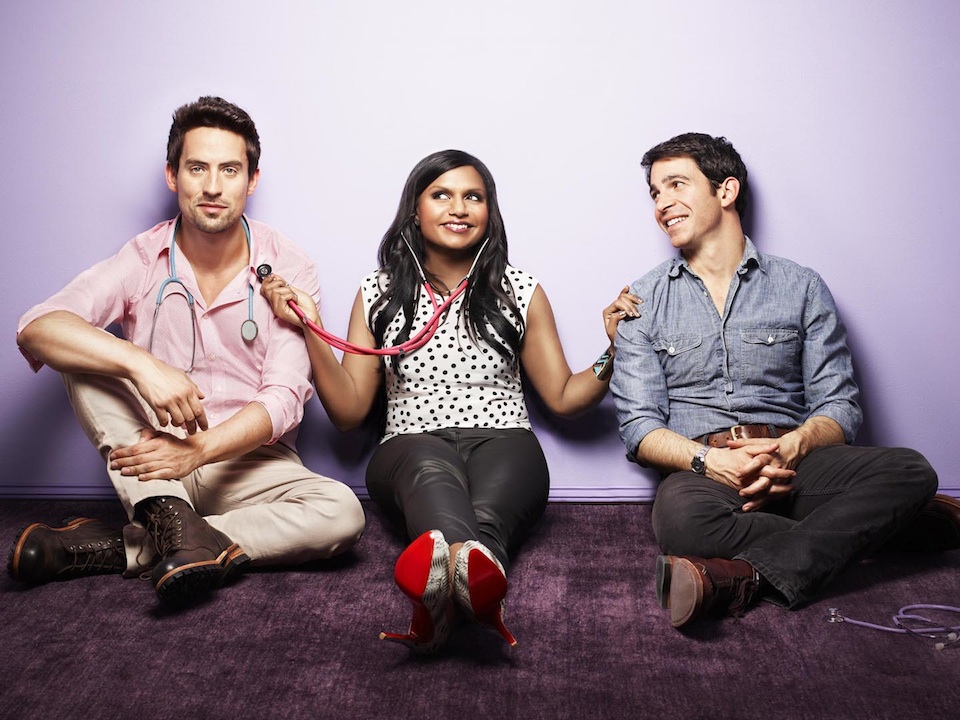 While last week's Guide was all about getting into another round of well-established shows, now it's time to take a look at the newcomers. Find out which network is going to burn a shitload of cash by betting on the wrong horse and who will come up with the next Breaking Bad. The following shows are not necessarily the best, but they will be the ones everybody's going to be talking about this fall.
Is this modern-day-Sherlock-Holmes-in-New York show really one of the promising candidates? Hard to say, because the trailer looks a bit overzealous. But Elementary is definitely among the shows to check out this fall. Especially since Benedict Cumberbatch (who plays Holmes in the modern day BBC version Sherlock, which is exceptional by the way) heavily criticized the decision of CBS to cast Johnny Lee Miller as their Sherlock (though he later took everything back and claimed that he was misquoted ). Lucy Liu is going to play Dr. Watson, by the way. Plenty of reasons to take a look at it.
Elementary premieres on September 27 on CBS.
J.J. Abrams is the magic word when it comes to Revolution, a show set in a near future where militias rule a world without electricity. Abrams acts as a producer, which is kind of a bad sign—after creating such milestones of TV history as Lost, Alias and Fringe, the shows he produced (Person of Interest and Alcatraz) were all terrible. Will Revolution be a Cormac McCarthy-inspired masterpiece or just a overproduced, softened waste of time? We'll find out soon enough.
Revolution premieres on September 17 on NBC.
Not a big country fan, but I wasn't into women's boxing either and Clint Eastwood's Million Dollar Baby blew me away. So I guess as long as the script is well written and the actors are great, a story can be set anywhere. In this case, the outlook is quite exciting: the show is about a fading country music legend (played by Connie Britton) who has to compete with her teen rival, and it might be this seasons biggest hit.
Nashville premieres on October 10 on AMC.
I know, I know. Who the heck needs quirky Mindy Kaling from The Office when we've got quirky Liz Lemon coming back with another season of 30 Rock with an alleged guest appearance from Bill Clinton? On the other hand, the trailer doesn't look too bad, Mindy Kaling is quite fun on twitter and I really wanted to include a new comedy show to the list. The alternative to The Mindy Project would have been Ben and Kate, but nobody seriously wants to see that.
The Mindy Project premieres September 25 on FOX.
The first time I came across Girls was during Tavi Gevinson's TEDx talk about girls in general – not the TV show, but rather the living, breathing, phallically-challenged assortment. In her speech Tavi points out a few TV shows and personalities who, in her opinion, draw a more elaborate and multidimensional picture of women than most products of pop culture do. Amongst them is of course 30 Rock (no wonder, because according to Tavi "the key to basically everything in life is to strike a balance between Liz Lemon and Stevie Nicks"), but also Lena Dunham, who is the creator of the series, which began airing on HBO April 15th.
This intro may show you the impact Girls has on girls. If it doesn't, let me assure you, Girls seems to be very important for young women for countless reasons, but all can be broken down to a simple point: the HBO show depicts the lives of four young women, and does so without what has become the almost obligatory shitload of clichés that normally comes with such a subject matter (and it has nothing in common with Sex and the City, which is a bonus). The first two episodes already feel much more like real life than the best scenes from most other TV shows combined into one super-episode ever would.
Dunham (and, of course, her writing team) are the key to Girls' greatness. At only 25 years old, she's already produced a feature film. If that's not enough to make you want to die of jealousy, watch this interview with her for PressPausePlay and listen to the truly honest and intelligent things she has to say.
That said, I probably should let you also know about the things people are complaining about. When it comes to the above mentioned 'real life', that means in Girls' case the experiences of four white semi-rich girls living in New York City. Some may argue the show is about white people problems, which is partly true, but it's also about growing up, love, sex, relationships and all the other things everybody experiences, no matter what gender, race or class. It's hilarious and it's extraordinarily well written, so go and watch this show so it doesn't get canceled.