Scream & Dream Again: an interview with reliq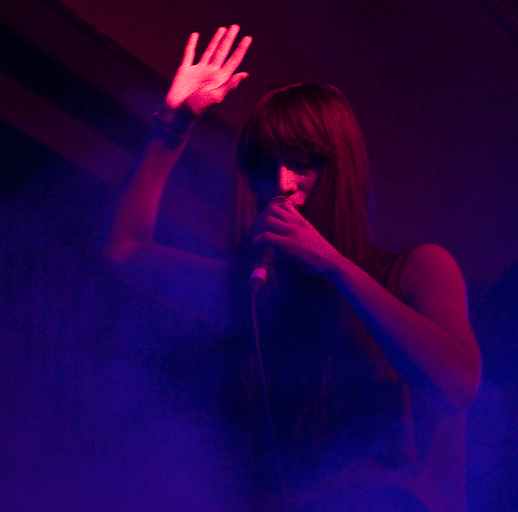 When you think of the word "metal", "beauty" is a term that rarely follows. With a sound that incorporates elements of crunchy sludge, melodic post-hardcore, and experimental spoken word, reliq transcend genre limitations to rise into a realm of harsh, ritualistic, and soul-snaring energy. It's been a year since the Berlin-based group has performed together, and in that time they've expanded their sound into a far more lurching and lurking beast. When they took the stage at this years' CTM.13 festival, nobody knew what to expect; some were hushed in reverent expectation, while others seemed tensed, ready to mosh—or flee. Whereas earlier tracks like "Herkules" saw them using their power to thrash, now they soar. It's clear that they've found new muses within themselves (and each other) when you see how they feed off each other's energy, and when you hear their recent soundtrack work for London director Claire Kurylowski's short film Greed. To better grasp their personal philosophies, I abased myself before the magick of drummer xorzyzt, vocalist Grayl, and new guitarist Niko.
What new aspects have you worked into your music in the last twelve months?
xorzyzt: The instrumentation isn't so different. There's no longer live synths, but we use omnichord, sampled synths, and occasionally saxophone now.
I can really hear how these new aspects have informed the music; it's aggressive but less in-your-face, more textured. Like a matured version of itself, a prince become king.
Grayl: The new songs, at least lyrically, focus more on dreams that I have. Collages of dreams that I put together to represent different states of mind: the tired mind, dreaming mind, and the mind that reflects upon waking. It's definitely more conceptual than the older songs, which would evolve in the practice room through jamming and intuitive lyrics written based on what I felt at the moment. Every time we performed live, I would change the lyrics or create new contexts for existing words in the heat of the moment by just being taken by the energy of the room and people.
x: You're bringing us more fully-formed ideas to work with, so that everything evolves together instead of at a bit of a distance, so that it's more about composition than jamming. It's evident in the soundtrack we composed for Greed as well as for our own video teaser. The palette of sounds we create and use, the way we combine elements is more sculptural. We often don't repeat movements; we consider the new material more like individual stories.
So, it's almost operatic.
x: In a less traditional way.
What new aspects are influencing your work? I definitely hear a lot more industrial influence and even medieval, especially in the Greed soundtrack—this sword-clashing, hypnotic repetition that reminded me of Dead Can Dance's "Chant of the Paladin" as re-imagined by Neurosis.
x: We're definitely experimenting more with field recordings. We're working a lot from images as well, using pictures and film to form moods.
N: Movies have always been very inspiring for me, but with little genre distinction–I love Godard and Tarkovski as much as Ridley Scott. This cinematic quality is slowly seeping into our way of storytelling. This is just instinctive to me. For the first three days of my life, I didn't open my eyes at all due to the drugs they gave my mom—I was born in a world of sounds, behind the theater curtain.
G: I met Niko in the practice room last summer, and thanks to him I recently discovered a curiosity towards tarot cards. By reading them, sharing each others dreams, fears and fantasies, and by analyzing and interpreting we built up a strong non-musical communication which helps me personally to become more confident trying to use other potentials of my voice. Growing up, musically anyway, I was driven more by the poetics of PJ Harvey, Nick Drake, Patti Smith and Fiona Apple as well as more melodic hardcore like Isis, and I'm overwhelmed by what Diamanda Galas and Meredith Monk do with their voices. The idea of composing massively epic vocal-based pieces is something I find very exciting.
x: Even though we started out coming from a more post-hardcore/post-metal inspiration, we've moved on. Aside from a few bands like Wolves In The Throne Room or Liturgy, I don't listen to metal much anymore. Labels like Blackest Ever Black and PAN are far more influential to us now. We're much more focused on creating atmosphere and worlds than tracks for headbanging.
What about music videos?
x: We've actually been discussing a hypothetical short film that would incorporate one or several of our songs, but a more straightforward music video isn't so interesting to us. Our songs are quite long, and I think a video would need to incorporate a storyline. It would be more rewarding to us to do more ambitious, conceptual film work around the tracks.
Does that mean you plan on working more with directors or soundtracking?
x: I can definitely see soundtrack work as a direction we could go into, and something that would feed back into our songwriting. Should the occasion arise, so would we. ~
reliq will be performing live with King Dude on February 23rd in Berlin.
Audioccult Vol. 38: A Philosopher's Guide to Clubbing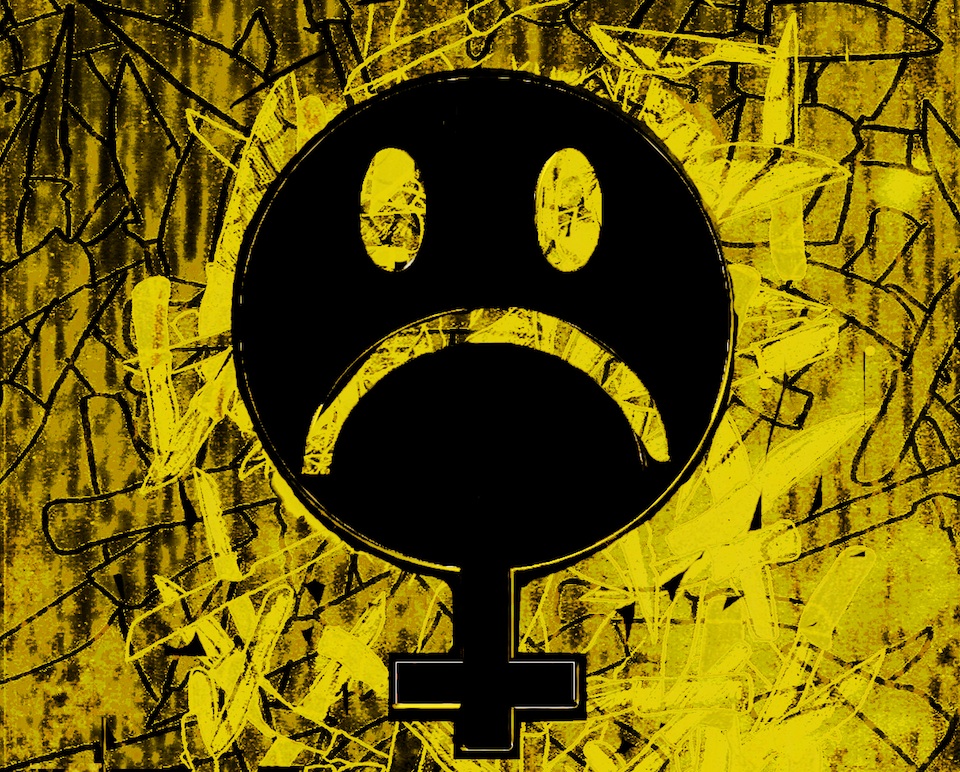 Light a candle. Draw the required sigils. Now, raise your arms above your head and slowly, gently, exhale your soul. You won't need it here. This is Audioccult, and it's time to get low. Illustration: Simone Klimmeck
When philosopher-musicians BlackBlackGold (that's me), xorzyzt and Tomas first came together as a unit in September of 2011, the ritual of DJing together was the synthesis of a shared longing: fog, heavy vibes, aural evil. Collaboration was inevitable, and from that day we three kings have birthed two distinct events in Berlin with similar goals: violent dancing and the end of party apathy. When you enter our space, you are part of the cabal.
PURGE was the first spawn of our united ideology. Emerging in the winter of 2011, the logo told audiences everything they needed to know: the antithesis of Acid's positivity and the rawness of black metal. The first edition presented the icy-cold sounds of HTRK and the Cocteau Twins-inspired Bruises, followed by a dancefloor of the bleakest, crunchiest bass, drones and filth available. This live/DJ combo is an important factor in the formula: to give a feeling of belonging to the crowd, of community through a physical presence—the organic electronic. Since that evening, the bi-monthly PURGE has mutated through different incarnations and a flurry of guest DJs to suit our shifting desires: the second party featured the industrial techno of Ancient Methods and devolved into a combination of DJing and nude performance art. The third was a crushingly heavy, fogged-out warehouse okkvlt with Modern Witch, Sewn Leather and Dracula Lewis, and the fourth an open-air drone metal rave with Nadja and Jaws. Doom-stretched guitar chords and codeine-wave wove through a field of slowly swaying freaks under black skies and summer stars. In a pentagram of flowers and a circle of jack-o-lanterns we made Halloween magick with the jagged digital hardcore-influenced filthstep of Deathface, celebrating a year of collaboration the only way we know how: loudly.
A post-goth's wet dream, #gHashtag (pronounced GASH-tag) is the "softer" sibling to PURGE, a cross-genre/cross-dressing URL/IRL connection. The only party in town where you can hear a combination of R&B club, '90s grungepunk, trap and gangsta shit combined with industrial-dance evil; Southern screw and NON too. The perfect solution for genre-nonspecific weirdos who want to hear everything that inspires them in one singular evening. Live remixes and reconceptualizations are the keywords, Top 40 through a glass darkly. "Don't take your music genres and your subcultures so seriously" is what we mean to say, but also "Find new ways to love old sounds."
This is the nightlife philosophy we have built together, spun from our various subcultural and post-subcultural backgrounds. Experience both sides for yourself at CTM.13 when we bring together a host of our favorite sounds into two rooms: the industrial hip-hop of Mykki Blanco, bloodrave soundtracks from Gatekeeper, ︻╦╤─ ƱZ ─╤╦︻ and his thundering trap, and shattered electronic sludge metal from Necro Deathmort. These and others await you on February 2nd. Join us.
Audioccult Vol. 5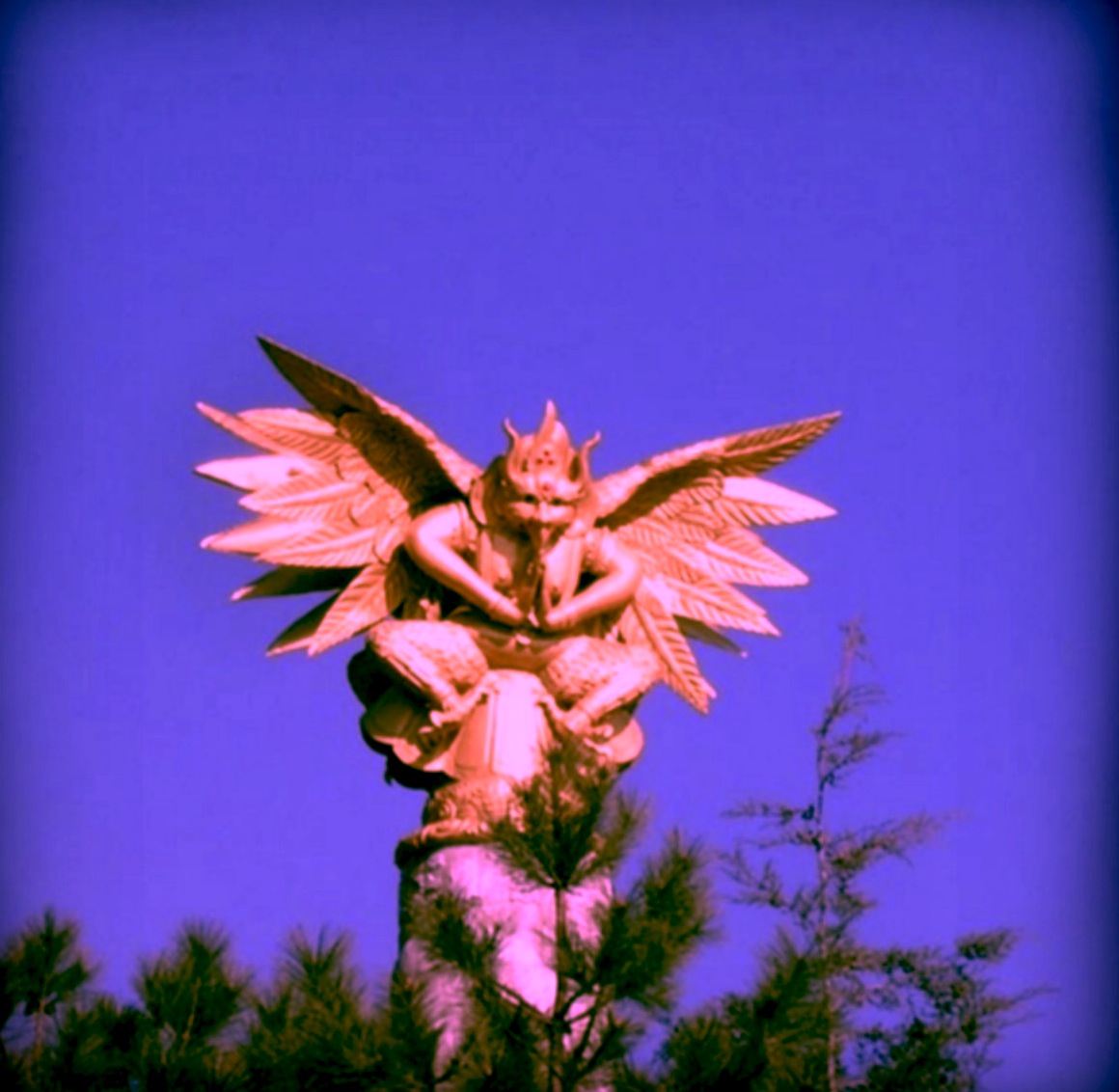 Light a candle. Draw the required sigils. Now, raise your arms above your head and slowly, gently, exhale your soul. You won't need it here. This is Audioccult, and it's time to get low.
I get money. You get funerals. Actually, I get Funerals too. I've watched these two evolve gently, from post-witch whatever to juked-up bass, and it's certainly been a fun trip. They recently posted a preview of their forthcoming Mishka split with Ritualz, and it's pure liquid sonics all the way, lush beats that would slip nicely between Jam City and Kingdom. I bet it would still play well in a foggy, strobelit room if that kind of thing is your bag, baby. Meanwhile, UK-based grungy noise-pop trio Bitches are celebrating their latest 7″ selling out by giving the tracks away for free. This summer soundtrack takes me back to disgustingly hot New York City summers, sweating and thrashing to whatever cool-ass band happened to be playing in Brooklyn that weekend…..god, do I miss Mika Miko. Head over to the perpetually sick Deathbomb Arc to grab more free tracks from these kids, and plenty of other rad stuff too.
FUNERALS – Boo Sra
Bitches – Winner 7″
Denver's Men In Burka is finally releasing his debut. I say 'finally' like it's been a while, even though the Modern Witch synthesist has only been around a short time. Oh, Internet. How you shorten our attention spans. Still love you, digital boo, though not quite as much as these Techno Allah beats. As I was typing that last sentence, a friend PMd me with a link to a Swedish project called G?Z?. Not too down with the triangles post-2010; the world I live in has way more dimensions. So at first I was like huhh, but then I was all hmm. Drilling, buzzing electronic experiments that create an intense feeling of claustrophobia. Cocooned in vinyl, suffocating as you're lowered into chugging machinery. This is Intelligent Death Music, a soundtrack for David Cronenberg's dentist waiting room. Then I started playing it under the Men In Burka tracks and now I have some ideas. And I am calm.
G?Z? – EtherealRabies
Over the weekend, I did a really, really fun party with Destroy Culture, BL4CK M4G1CK, and M.E.S.H. So many good songs, so much intense dancing, so many happy friends. One of the highlights of the night was discovering M.E.S.H.'s edit of 'Unsere Gegend' by German rappers Alba Kingz. No idea what they're talking about, but those beats go hard. It was definitely a high point in a party that was pretty much all high points. I didn't even have to use my MDMA. I got to say, it was a good day.
Alba Kingz – Unsere Gegend (M.E.S.H. Baby-centric Edit)
It was difficult to pick a favorite for the week, but these final two tracks are special to me. The first is by Croatian weirdos Crawander, and oh my fucking god did I lose my shit when I heard this. Hyper-goth vocals underscored by shrieks (pretty similar to my own, actually) and a bouncy cartoon-core synth beat. The other tracks are even more hectic and strange; this one's filed under 'new musical obsession'. The final cut for today is also a debut track. The Berlin-based Bruises features both Philip and Grayl of the monstrous reliq, but instead of earth-shattering rage, this is pure bliss. Densely-packed 808 beats surround Grayl's vocals, threatening to choke them before they burst free, soaring and weaving amongst the sea of churned synths. This is going to be big.
Crawander – Prophit
Bruises – Fruit
Stay cold. Stay aware. These are the weird years.
When he's not writing and editing for Electronic Beats, Daniel Jones is a music promoter and creator of the subculture reconceptualization & aesthetics tumblr Gucci Goth.