Audioccult Vol. 29: The Tetramorph
Light a candle. Draw the required sigils. Now, raise your arms above your head and slowly, gently, exhale your soul. You won't need it here. This is Audioccult, and it's time to get low. Illustration: Simone Klimmeck
I. A GOLDEN BEAST BORN
In his second year in the Gray Lands, Daniel had a dream, and visions passed through his mind as he was lying abed. He then wrote down the substance of his dream:
In my vision at night I looked, and there before me were the four winds of heaven churning up the great sea. Four great beasts, each different from the others, were sent with wrath. The first was like a lion, and it had the wings of an eagle. I watched until its wings were torn off and it was lifted from the ground so that it stood on two feet like a human being, and the mind of a human was given to it. He was of pomp and sleazy majesty, swaggering and lethal juvenilia.
II. THE FALL OF MAN 
There before me was another beast. It rose against the altered skies: on its back it had four wings like those of a bird. This beast had four heads, and it was given authority to rule. A crown was given unto him: and he went forth conquering, and to conquer.
III. THE BLACK LAMB
After that, in my vision at night I looked, and there before me was another beast—a lamb, yet terrifying and powerful. Its teeth were of iron; it crushed and devoured its victims and trampled underfoot what was left. It was different from all the former beasts. Seven was its number, seven horns and seven eyes adorned it, and Seven Seals did it open.
IV. THE RED SERAPHIM
In the Void at the end of all things, there was silence for the space of half of one hour. I heard then the chorus: the wind and the storm. From chaos structure was found and, through life, entropy took hold once more. The four beasts became as one, and the end was the Beginning.
Come and see.
Audioccult Vol. 28: The Halloween Edition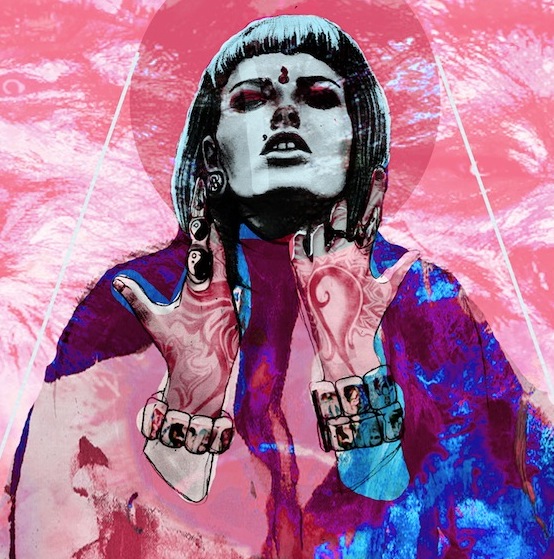 Light a candle. Draw the required sigils. Now, raise your arms above your head and slowly, gently, exhale your soul. You won't need it here. This is Audioccult, and it's time to get low. Illustration: Simone Klimmeck
Halloween isn't really a big deal in Berlin. Despite the large number of North American and UK expats, it's a holiday that just hasn't really taken off. However, though I've forsaken my homeland and have begun the arduous process of German languaging, I'm still an American. Like all Americans, I project the aura of America in a foot-wide radius all around me, and the fact that October 31st is also my birthday means that nothing less then the hardest, costume-wearingest party will do. So naturally, my friends and I made our own. This year, Drop Dead Festival begins and ends with bass and gold. There will be prizes for the coolest costume, so wear one. I bought myself a big feather headdress and some arrowhead necklaces… you guessed it, my Halloween costume is 'clueless white model in boring lookbook'.
Even if you can't make it to our Halloween BloodRave, I want you to have the best night of evil possible. If you're looking for new sounds to bring the right touch of darkened dance to your party, but don't want to just fall back on Ministry's "Every Day is Halloween" for the 500th time, these might come in handy. Section 1 is for your more dance-friendly beats. Section 2 will provide you with more atmosphere, particularly Seirom's 'Sing Oh Sing Of Exaltation II', which is reminiscent of a drone-metal Sigur Rós and so beautiful I wept a bit. Section 25 is a really cool band.
SECTION 1
SECTION 2
Audioccult Vol. 20: The Lovers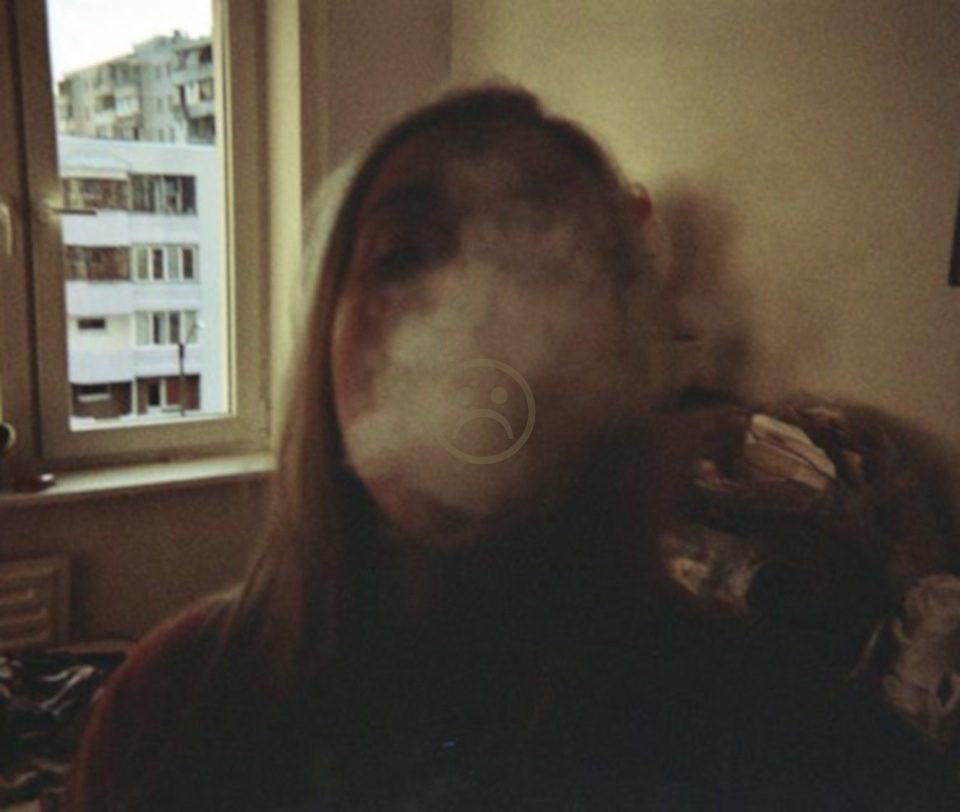 Light a candle. Draw the required sigils. Now, raise your arms above your head and slowly, gently, exhale your soul. You won't need it here. This is Audioccult, and it's time to get low.
Slick hands and a body of bruises. I'm swollen, inside and out, with pleasure. An excessive weekend of cleansing dirt and fire against the sky has left me feeling desolate, yet also loved. Contrasts like this make me so appreciative of being alive (an appreciation which, admittedly, is my general default setting) though some aspects of my written and verbal output may seem temporally bleakbased. This passage through cathartic terror is how I express powerful emotions: for me it's necessity, and I always do what feels necessary.
This weekend was about love, and self, and, for me, the creative destruction of both. The Lovers was a 24-hour event hosted by the Berlin-based collective Mindpirates. Together with four tour buses of other artists and musicians, we traveled to a remote patch of lakeside farmland to a wooded clearing filled with a massive PA, DIY sound and art installations, food and alcohol….essentially anything you could desire for a creative weekend, all for free. It was magical, an rare and special happening that was filled with double rainbows and sitars during the day, rings of fire and noise and altered minds during the night. It wasn't an event that needed an outside soundtrack, but on occasion I found it soothing to escape into a remote area of the field and forest. Joining me during these times was a select soundtrack of ritval electronics, duplicated here for your consideration and featuring 2AMFM, Birds of Passage, Alberich, Svreca, Regis, Rrose, Vatican Shadow, Coil, Six Six Seconds, The Cathode Terror Secretion, and Christian Cosmos. It's cleansing, like hydrochloric acid.
After such an extended period of creativity, no sleep, annnd mmmarching staaaaaarrrrrsssssssssss###########>>> the ego is shattered and what is left to say to the world, when the only translation of your thoughts after green and water and dirt and fire and bass sounds like a ghost. Stagger lightly with floating footsteps to the great vehicle and finally sleep, awaked by the urban vanity of brutal concrete and steel. When I becomes i the only pursuit is to be refined and refound in inflicted whorgasm, slick hands and mouths and flesh… is it possible to find yourself in others? Is it necessary? i forget.