Machinedrum and Om Unit are Dream Continuum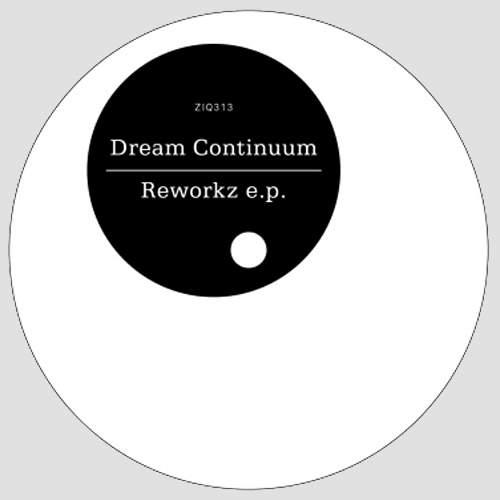 The other half of Sepalcure aka Machinedrum teamed up with Om Unit as Dream Continuum to "find the sweet spot between mid-'90s euphoric jungle and footwork". What came out is a massive three-track EP with tracks that are recreated for the future.
Their first release 'Reworkz' will be released on March 26th on Planet Mu and can be pre-ordered here.
Stream the 'Reworkz' EP down below, and catch up with Om Unit this Saturday at Revolution N°5 with Sick Girls, Ikonika, and Deejay Earl.
Reworkz EP tracklist:
01. B Free
02. Giv A Lil Luv
03. Set It
Ikonika, Om Unit & Deejay Earl call for Revolution N°5
The revolution continues!
Berlin's Sick Girls host the latest edition of their residency this Saturday, February 11th at Berlin club Prince Charles, located at the heart of Kreuzberg, Moritzplatz. For 'Revolution N°5', Ikonika, Om Unit, Deejay Earl, and Sick Girls themselves are billed and we expect a massive party.
Last year saw the rise of Ikonika, one of Hyperdub Records' most talented producers. Tourring the world she left a massive impression during her set at Hyperdub night at Berghain in early 2011, upstaging all the other djs of that night with heavy bass und funky melodies.
London's Om Unit recently collaborated with Machine Drum on Planet Mu as Dream Continuum, remixed Daedelus and Krampfhaft, so be prepared for a wild combination heavy bass and future electronica. Coming from Chicago, Deejay Earl will be bringing fresh ghettotech and hip hop influenced club tunes.
Listen to Sick Girls' latest 'Footsick' mix for the upcoming club night below, rsvp via Facebook or RA, and win 2*2 tickets for the night by filling out the form below. See you on the dancefloor.
– – – Competition is closed, winners have been notified – – –