EB Video Premiere: Recomposed By Max Richter – Vivaldi's 'The Four Seasons'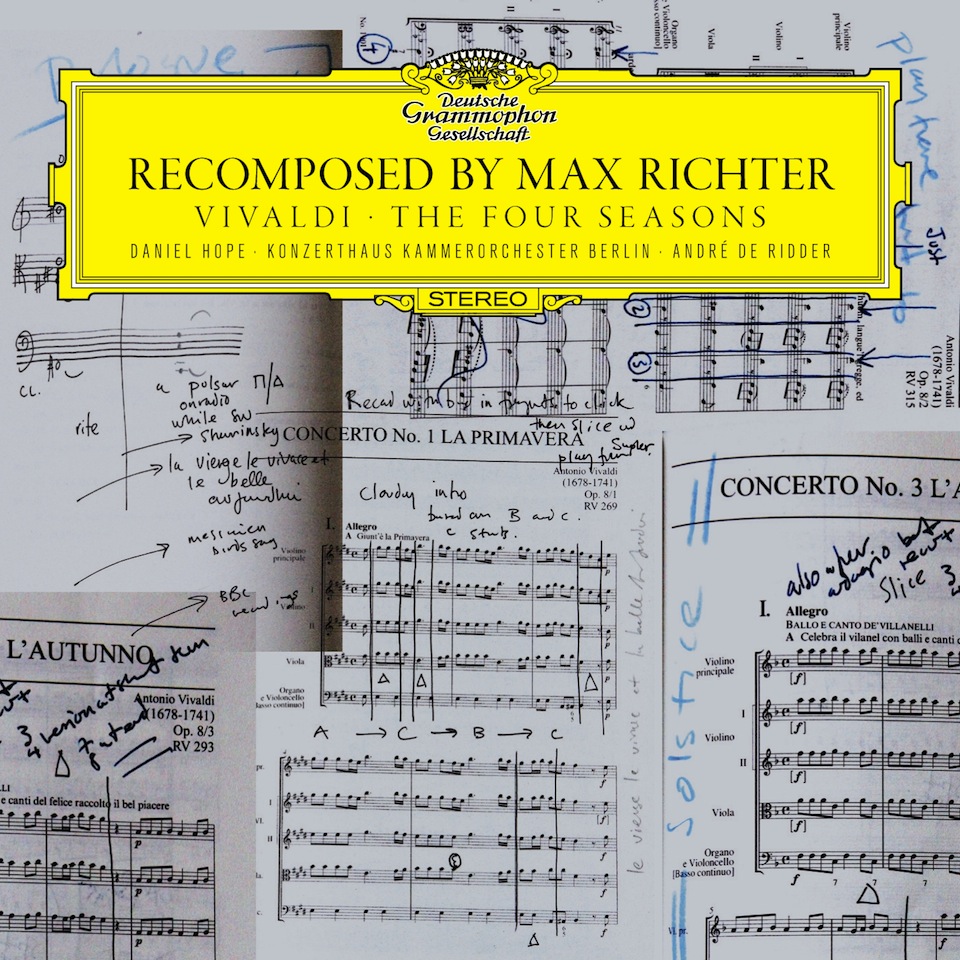 Max Richter thinks big. How else can you explain recomposing one of the most celebrated composers in history? Nevertheless, the German neoclassical composer has taken Vivaldi's The Four Seasons and, as part of the Deutsche Grammophon series Recomposed, edited it in his own fashion. Conducted by André Ridder and performed by the Konzerthaus Kammerorchester Berlin, Recomposed by Max Richter is an album sure to stir up much discussion among fans of classical music.
Today's EB Video Premiere was directed by Matt Hulse, a musician and artist himself. He's currently working on film projection for the Scottish Clarinet Quartet. Watch the video below and start some dialogue of your own.
Exclusive Ogris Debris Set for Electroinc Beats Radio
Ogris Debris are two ruffians from Austria, who are actually called Gregor Ladenhauf and Daniel Kohlmeigner. They are very active when it comes to releasing tracks on different labels and have, for example, already produced for Compost Black Label, Estrela, Rotary Cocktails, of course on Jamal Hachem's Affine Records and even a Haydn reinterpretation for Deutsche Grammophon.
Unfortunately their discography is not very extensive at all. But this is something that you'll soon be grateful for when you realise on every individual record that Ogris Debris is more interested in quality than quantity. This is why their productions like "Miezekatze" for example are also played by connoisseurs with good taste like Gilles Peterson and Peter Kruder, while FM4 plays their tracks on heavy rotation.
And now that you're well informed, you can also listen to an exclusive set by the duo.
Competition: Remix Francesco Tristano in video
Francesco Tristano is a young man who has one foot in camp techno and the other in the world of classical music. Having worked with Carl Craig and Moritz von Oswald, he is still perhaps best known for his work in the classical realm – his debut album bachCage will be released via German titan Deutsche Grammophon next month.
In order to celebrate his unique connections between classical and electronic music, Deutsche Grammophon and KlassikAkzente magazine, in collaboration with 12designer.com, are hosting a competition to find a video producer for the title track on Tristano's album which has been (sonically) remixed by Lawrence as well as by Moritz von Oswald.
Using the original music video, the idea is to 'remix' the clip so that it fits with one of the above mentioned audio remixes. The winner of the competition (based on submitted entires) will earn the title of official (remix) video producer and will have their work shown across the virtual world.
Full details of the competition can be found on 12designer.com.