Videodrome 126 – This week's best videos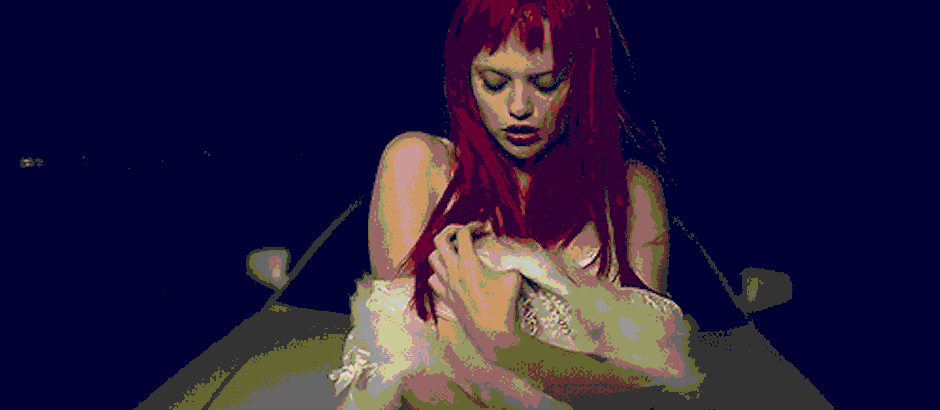 Each week (well, almost), Moritz Gayard rounds up the best new music videos, so you don't have to.
Wait, what happened last week? Where's Videodrome #125? Well, last week was mad: Readers Poll, Scooter Ticket give away, Dean Blunt live, Roadmap 2014, and so on. For all real music videos lovers, let me unveil this lost 'drome #125 right here.  1. 임창정-문을 여시오, 2. Prince Rama, 3. AUSTRA, 4. Max Cooper , 5. Death Grips, 6. IISA, 7. TOP, 8. Bob Dylan, 9. patten, 10. M.I.A. And now the new and cool videos from the last week, unfortunately w/o room for Sophie Ellis-Baxtor, Arcade Fire or Icona Pop.
#1 Ricardo Donoso – "The Redeemer", directed by Michael Formanski
Smooth, digital road trip for Ricardo Donoso's stellar release As Iron Sharpens Iron, One Verse Sharpens Another—out last month via Digitalis.
#2 The Underachievers – "Leopard Shepherd", directed by Wrung x Issa Gold
While prepping their Brainfeeder debut album next year, here's the Paris-shot video for last year's "Leopard Shepherd", off their impressive Indigoism mixtape.
#3 Nguzunguzu – "Mecha", directed by Jude MC
"By sampling footage from contemporary sci-fi and action films I am able to, through a process of divination, analyze the culture surrounding technological advancement and the mechanization of earth. Through time, we will see if life imitates art along the path of what is prophesied in these films, in the meantime they are certainly entertaining to watch." – Jude MC
#4 Sky Ferreira – "Night time my time", directed by Grant Singer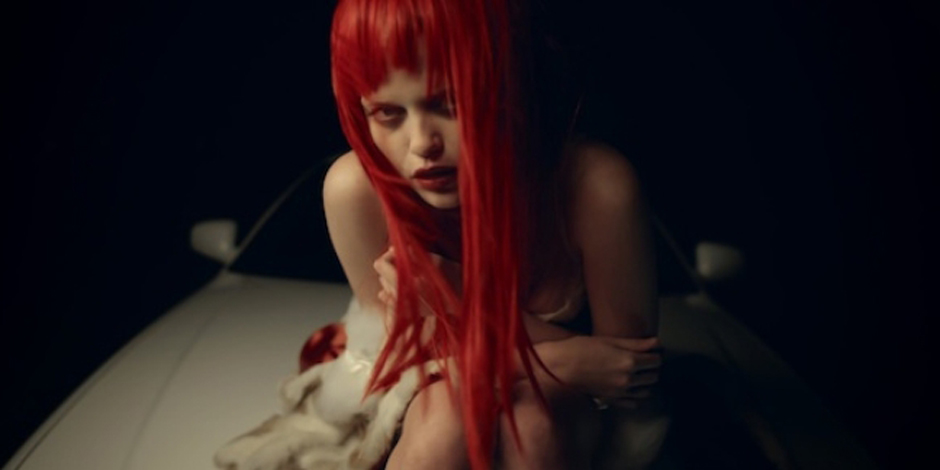 Sky Ferreira's dark and twisted video for "Night Time, My Time", the title track from her new album, Night Time, which is out now via Capitol. Click the pic above for the video.
#5 Factory Floor – "Turn it Up", directd by Dan Tombs
Here is the new video for Factory Floor's track "Turn it Up". The first single from their self-titled debut album, which is out now on DFA Records.
#6 Axel Boman – "Fantastic Piano", directed by Axel Petersén
Swedish DJ-producer maestro Axel Boman. Love the simple video making: You only get lights reflecting on water and it is entertaining!
#7 Mike Will Made It ft. Future – "Faded", directed by Mike WiLL
Mike WiLL Made It has released the official music video for this song "Faded" featuring Future. The song is off the producers upcoming mixtape, #MikeWiLLBeenTrill, which will be released in December.
#8 Popnoname – "Anna", Directed by Uldus Bakhtiozina
Cologne based Jens-Uwe Beyer aka Popnoname premieres his new music video with a track taken from his third album 50 °. Video directed by Uldus Bakhtiozina.
#9 DJ Haus – "Addicted 2 Houz"
Yeah, old school is new school is old school is new school.
#10 Pharrell Williams – "Happy", directed by We Are From LA
Pharrell Williams presents "Happy", the world's first 24 hour music video. See the full interactive 24hour music video HERE.
For more editions of Videodrome, click here.
Videodrome 108 – This week's best videos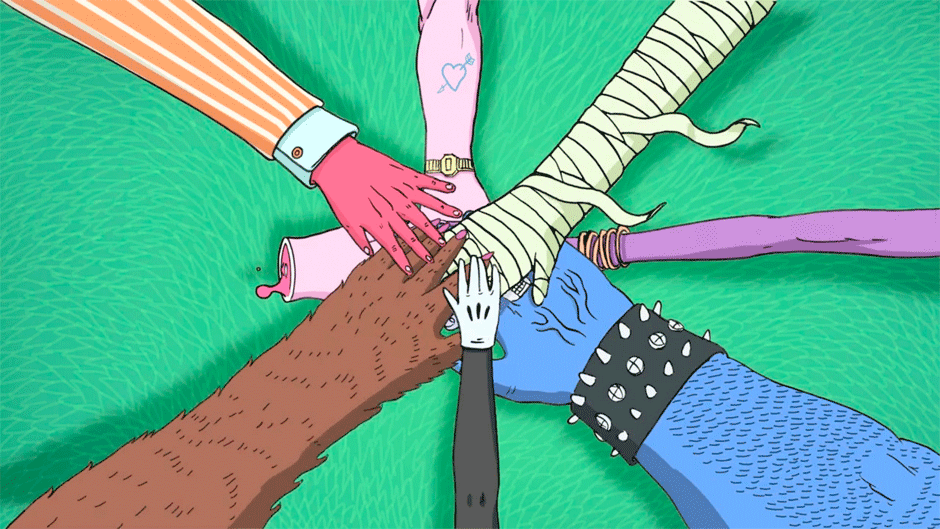 Although I've been busy watching a ton of old video footage from early West Berlin happenings in order to prepare my video loop for the upcoming Atonal, lucky for you I've also found time to keep up with the latest audiovisual developments too. Have fun with clips from Big K.R.I.T., Hyetal, Holy Ghost! and many more.
#1 Cuushe – "Airy Me", directed by Yoko Kuno
WOW! Here's the video for "Airy Me" by Japanese dream pop act Cuushe, taken from her Red Rocket Telepathy LP, out now via Flau. The video was made by Yoko Kuno, who spent two years working on it.
#2 Raleigh Ritchie – "Stay Inside"
Fresh new sounds from Raleigh Ritchie. According to the recent buzz he's going to be a popular name in the near future. Check his The Middle Child EP—it's somewhat spectacular.
#3 Hyetal – "Jam The Network",  directed by The Great Nordic Sword
Take a ride through '90s proto-3D environments. And yes, you can dance to that trippy video, too.
#4 Holy Ghost! – "Teenagers In Heat", directed by Ben Fries
Synthpoppers Holy Ghost! have just released a video for "Teenagers In Heat". You can download the track for free via Soundcloud to get ready for their sophomore album Dynamics out September 10th.
#5 Brynjolfur – "I Love You",  directed by Marco Ponti
Brynjolfur hail from the Faroe Islands but now reside in Copenhagen. They got early support from Tensnake, Diskjokke, Sasse and Djuma Soundsystem.
#6 Big K.R.I.T. – "Multi Til The Sun Die", directed By Steve-Ography
Big K.R.I.T. returns with some fresh visuals in support of his critically acclaimed King Remembered In Time project. This video is for the closing track.
#7 Stay Positive – "Blood Brother" 
Here's something which I would label future house. Their Blood Brother EP drops August 20th on Stay Positive Industries.
#8 Busta Rhymes ft. Nicki Minaj – "Twerk It",  directed by Busta Rhymes and Director X
Nicki Nicki Nicki! Morning workout with Busta Rhymes ft. Nicki Minaj anyone?
#9 Ikonika – "Mr Cake", directed by Rob Walker
Finally the video for "Mr. Cake". Sara Abdel-Hamid aka Ikonika is back with a new album entitled  Aerotropolis which offers a broader electronic sound. Get an idea above.
Videodrome 107 – This week's best videos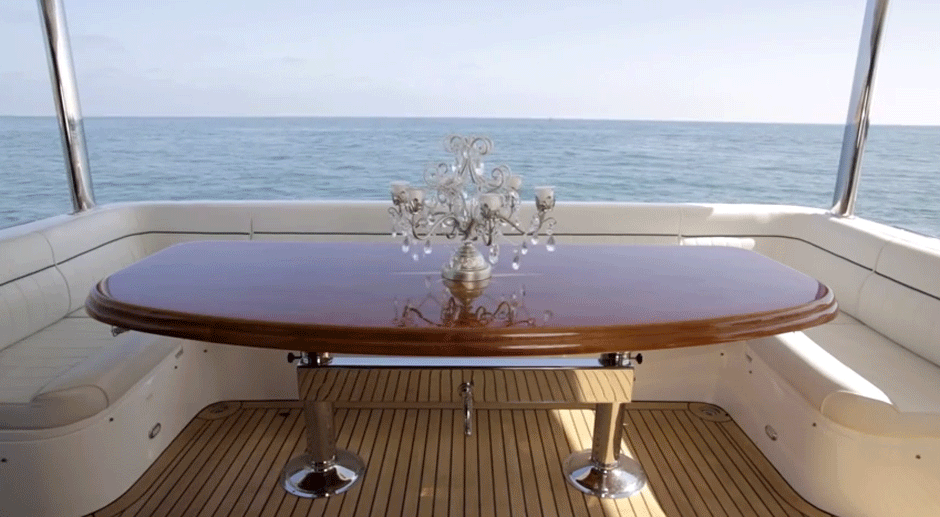 Summertime in Berlin and the holiday season is in full effect. What's more it's 30C in the office, our coffee machine has stopped working and on top of this? A new Carambolage table without cue sticks, right in the middle of our working area. But looking into the Tweets and feeds, the stream of brand new videos seems to be unstoppable. Below you've the chance to explore new music videos from the likes of Austra, Goldfrapp, Julia Holter, Asia Argento and many more.
#1 Austra – "Painful Like", directed by Exploding Motor Car
Toronto-based Austra have premiered a slimy new music video for their second Olympia single "Painful Like." I think this works really well.
#2 CocoRosie – "Child Bride", directed by Emma Freeman
Once again the CocoRosie sisters channel their dark, esoteric visuals in the video for Tales Of A Grass Widow track "Child Bride" in a unique way. So good, so sad.
#3 DJ Rashad + DJ Spinn – "She Turnt Up", directed by by Jon Casey
Ok, the Chicago-rooted juke/footwork sound is on a roll. After falling deeply in love with Rashad's "I Don't Give a Fuck" 12-inch, here's the next banger.
#4 Goldfrapp – "Drew", directed by Lisa Gunning
Beautiful erotic B&W shots and of course NSFW. It doesn't sound like other Goldfrapp music I've heard before, but I do like it. Taken from their sixth album Tales of Us out soon via Mute.
#5 Julia Holter – "In The Green Wild", directed by Yelena Zhelezov
Wow, how gloriously weird is this new Julia Holter video for "In The Green Wild", directed by Yelena Zhelezov. Taken from her forthcoming Domino Records debut Loud City Song.
#6 Asia Argento feat. Morgan – "Sexodrome"
Another NSFW music video from Asia's August release Total Entropy, featuring the likes of Anton Newcombe, Tim Burgess and Munk.
#7 Zebra Katz – "Lst Ctrl", directed by Matthew Donaldson
Today The Katz is back with a dope new video for his track "Lst Ctrl", a dark number that finds Zebra Katz once again showing off his special talents.
#8 Earl Sweatshirt featuring Vince Staples & Casey Veggies – "Hive", directed by Hiro Murai
New video for "Hive", taken from Earl Sweatshirt's upcoming Doris album. Yikes, looks like the kid's learned something!
#9 Teams – "One World 開発"
Is there anything you need more than a good dose of future bass mixed with R&B and weird samples? "OneWorld開発" is TEAMS's second full-length release and his debut on Fin Recordings. And it's brilliant.
#10 Classixx feat. Nancy Whang  – "All You're Waiting For", directed by Tim K
This is the new video for Classixx's All you're waiting for. I love it. Classixx is such a good band and I wonder if Nancy Whang is ever going to make an album of her own? ~