Videodrome 126 – This week's best videos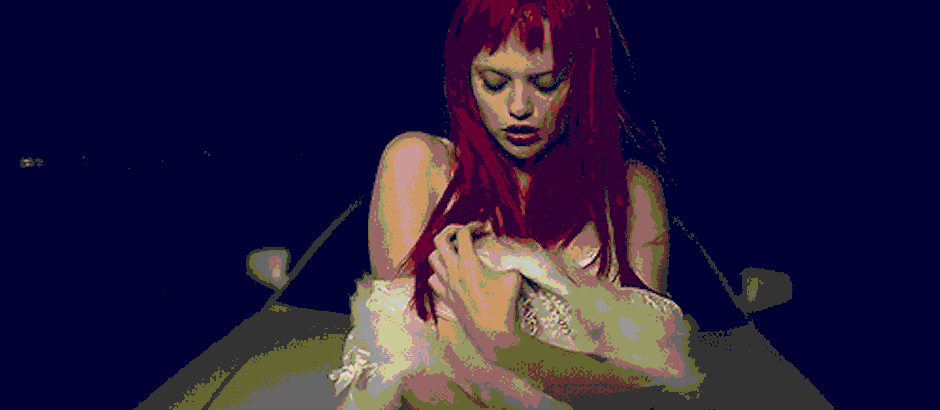 Each week (well, almost), Moritz Gayard rounds up the best new music videos, so you don't have to.
Wait, what happened last week? Where's Videodrome #125? Well, last week was mad: Readers Poll, Scooter Ticket give away, Dean Blunt live, Roadmap 2014, and so on. For all real music videos lovers, let me unveil this lost 'drome #125 right here.  1. 임창정-문을 여시오, 2. Prince Rama, 3. AUSTRA, 4. Max Cooper , 5. Death Grips, 6. IISA, 7. TOP, 8. Bob Dylan, 9. patten, 10. M.I.A. And now the new and cool videos from the last week, unfortunately w/o room for Sophie Ellis-Baxtor, Arcade Fire or Icona Pop.
#1 Ricardo Donoso – "The Redeemer", directed by Michael Formanski
Smooth, digital road trip for Ricardo Donoso's stellar release As Iron Sharpens Iron, One Verse Sharpens Another—out last month via Digitalis.
#2 The Underachievers – "Leopard Shepherd", directed by Wrung x Issa Gold
While prepping their Brainfeeder debut album next year, here's the Paris-shot video for last year's "Leopard Shepherd", off their impressive Indigoism mixtape.
#3 Nguzunguzu – "Mecha", directed by Jude MC
"By sampling footage from contemporary sci-fi and action films I am able to, through a process of divination, analyze the culture surrounding technological advancement and the mechanization of earth. Through time, we will see if life imitates art along the path of what is prophesied in these films, in the meantime they are certainly entertaining to watch." – Jude MC
#4 Sky Ferreira – "Night time my time", directed by Grant Singer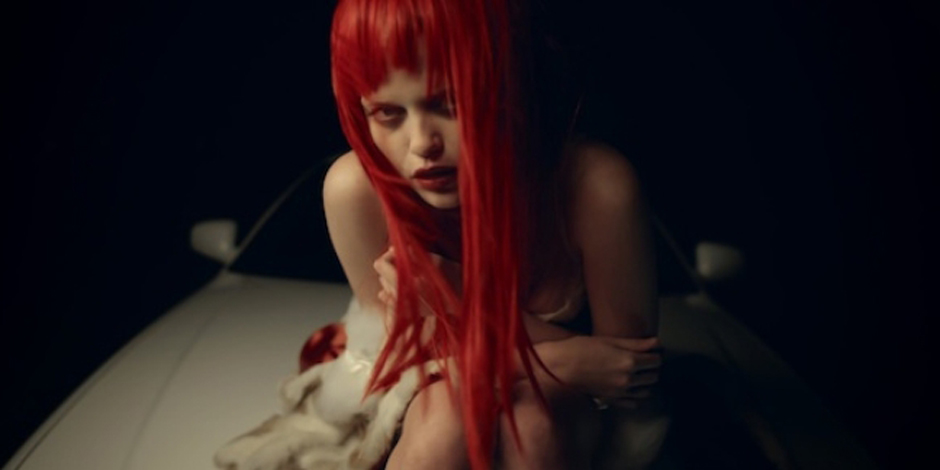 Sky Ferreira's dark and twisted video for "Night Time, My Time", the title track from her new album, Night Time, which is out now via Capitol. Click the pic above for the video.
#5 Factory Floor – "Turn it Up", directd by Dan Tombs
Here is the new video for Factory Floor's track "Turn it Up". The first single from their self-titled debut album, which is out now on DFA Records.
#6 Axel Boman – "Fantastic Piano", directed by Axel Petersén
Swedish DJ-producer maestro Axel Boman. Love the simple video making: You only get lights reflecting on water and it is entertaining!
#7 Mike Will Made It ft. Future – "Faded", directed by Mike WiLL
Mike WiLL Made It has released the official music video for this song "Faded" featuring Future. The song is off the producers upcoming mixtape, #MikeWiLLBeenTrill, which will be released in December.
#8 Popnoname – "Anna", Directed by Uldus Bakhtiozina
Cologne based Jens-Uwe Beyer aka Popnoname premieres his new music video with a track taken from his third album 50 °. Video directed by Uldus Bakhtiozina.
#9 DJ Haus – "Addicted 2 Houz"
Yeah, old school is new school is old school is new school.
#10 Pharrell Williams – "Happy", directed by We Are From LA
Pharrell Williams presents "Happy", the world's first 24 hour music video. See the full interactive 24hour music video HERE.
For more editions of Videodrome, click here.
Videodrome 66 – This week's best videos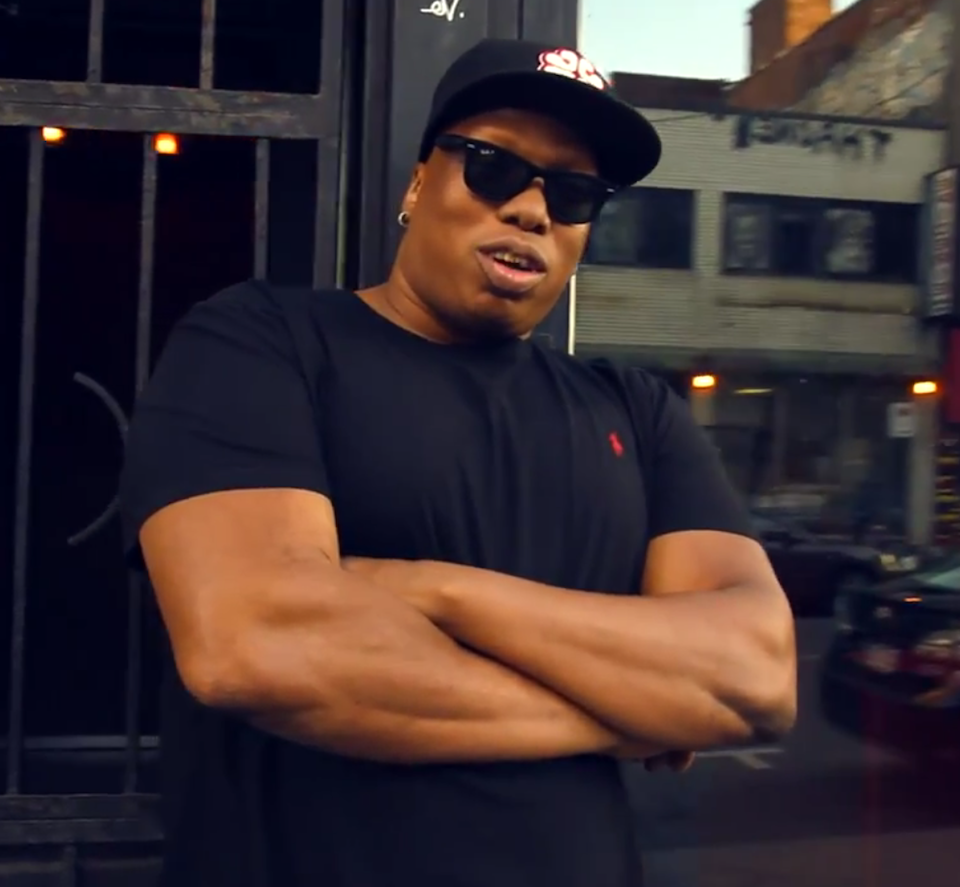 It's been a relatively slow week for music videos, with some exceptional highlights from the likes of Old Apparatus, Sic Alps, Slim Twig and, as you might have heard, Korea's Psy, whose entertaining video for the stellar 'Gangnam Style' has already gotten some twenty million hits over the past few days.
#0 2 Chainz ft. Kanye West – Birthday Song, directed by Andreas Nilsson
I never thought we'd feature a 2 Chainz video on EB.net, but this is just too inspiring.
///
#1 Old Apparatus – Realise, dir.?
Surprisingly cool self-made video by mysterious London-based audio visual collective Old Apparatus, off their forthcoming self-titled EP out next week.
///
#2 Zebra Katz X Boyfriend – W8WTF, directed by Ursula Mann
Wait, what the fuck? Some more dark minimalism from Zebra Fucking Katz. So good.
///
#3 Azealia Banks – 1991, directed by Justin Mitchell
Miss Banks offers up some visuals for the nostalgic deep house single appropriately titled '1991'. Hope to see her first full length sometime soon.
///
#4 Psy – Gangnam Style, dir.
After watching this hilarious video, all I could think was how lame those melodramatic, story-telling videos featuring young, good looking Brits/Americans really are.
///
#5 Heart Streets – Nonchalant, dir.?
Heart Streets are from Montreal and they've been receiving quite a bit of attention for their video of single 'Nonchalant'. Believe the hype?
///
#6 Wodorfski – Blackfriars Rd, dir. ?
There's hardly any information available on Wodorfski. After a short search, all I came up with was some Facebook page and a link to their London-based Chic Marionnette label. Nice video, though.
///
#7 Ricardo Donoso – From Sterling to Snow, directed by Pierce Warnecke.
Don't expect too much to happen in this video for silent burner 'From Sterling to Snow' crafted by Pierce Warnecke for Rio de Janeiro-born atist Ricardo Donoso. Donoso will soon be releasing a new EP via Digitalis.
///
#8 Professor Possessor – Baby, It's Magic, directed by Matt Diebler & Jacob Gillman
After the 'Valley Girl' video, which I posted here a few weeks ago, here's the Professor's next home run. Simply magic. Give it up for day-glo synths!
///
#9 Trash Talk – F.E.B.N., directed Tyler, The Creator
Cali hardcore punk outfit Trash Talk are set to release their new full length album 119 in a couple months, and recently dropped a Tyler-direcetd video for the album's debut single 'F.E.B.N.'.
///
#10 Sic Alps – Glyphs, dir?
In anticipation of their self-titled LP on Drag City set to drop September 18, Sic Alps released some visual accompaniment for the lazy, stoner stroll of 'Glyphs'.
///
#11 Slim Twig – Gun Shy, dir?
Canadian actor and musician Max Turnbull, aka Slim Twig, has unveiled a charming new video for the jangly, psych-sensible 'Gun Shy'. The man is taking over this year.
Videodrome #9 -This week's best videos
1. Hanin Elias – Future Noir (directed by Fähler, Pinheiro & Ehrhardt)
Time has come for Hanin's next solo album called Get It Back, which features collaborations with Tying Tiffany, Vigilante, SinDaddy or Marcel Degaz (Die Krupps). Check it.
\
2. Motion Sickness of Time Travel – Synastry (directed by Rachel Evans)
This one we found over at the niiice nofearofpop blog. MSTT's new full-length Luminaries & Synastry was released two weeks ago via Oklahoma-based Digitalis.
\
3. Hypnolove – Holiday Reverie (directed by Marco Dos Santos)
Youtube commentator Efrait described the video pretty fitting = "This is the best music video I? have ever seen". The track is off Hypnolove's Mickey Moonlight-produced Holiday Reverie EP, released via Rekord Makers.
\
4. Ossie – Set The Tone (directed by Kieran Pharaoh-Sinclair)
Hyperdub's finest UK funky star Ossie just released a new video for his 'Set The Tone' – chooooon!
\
5. John Maus – Cop Killer (directed by Lawrence Woolf)
Unofficial video for John Maus' 'Cop Killer' from the his latest drop called We Must Become the Pitiless Censors of Ourselves.
\
6. Fl?sh$i† – Black Roses (directed by Julieta Triangular)
We just learned from Pendu that there's a new Fl?sh$i† track and a cool video, made by the lovely Julieta Triangular.
\
7. Innergaze – Midnight Riding (directed by Aurora Halal)
Innergaze = Aurora Halal + Jason Letkiewicz. Do you have a soft spot for minimal synth pop? Then you'll love this. Make sure to check their artist page over at Minimal Wave Records for more.
\
8. Actress – Maze (directed by Luke Alexander)
'Maze' from Actress's excellent 2010 album Splazsh finally got a music video, done by Werk Discs' graphics man Luke Alexander and Jamie Thompson.
\
9. E*Rock – The Palace Of Light (directed by Yoshi Sodeoka)
New video from Portland's E*Rock for his smasher 'The Palace of Light (Revisted)' – directed by Yoshi Sodeoka.
\
10. Africa Hitech – Out In The Streets (directed by Sixty40)
Fresh out the box: video for Africa Hitech's 'Out In The Streets' taken from the 93 Million Miles album. Learn more about the amazing video-making here.