Daniel's Choice: December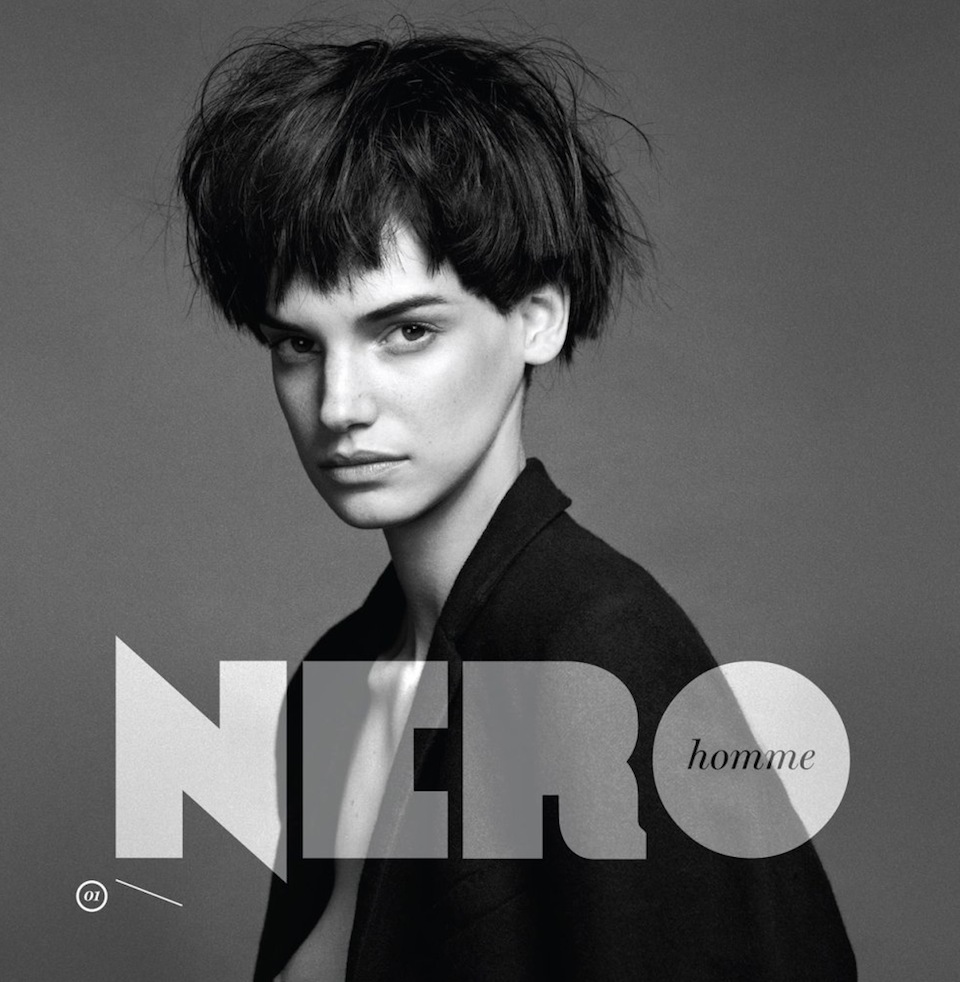 What's that? You want to know what's been going in our minds this week, reverberating our synapses and sending broader vibrations throughout our bodies and by extension our souls? Today's choice picks come from EB editor Daniel Jones.
The Cult – Elemental Light (SALEM Remix)
Admittedly chosen because it's a bit curious that The Cult, of all bands, would request a SALEM remix. I'm even more curious to see what The Cult's legion of ancient ex-goth rocker fans will think of this. It's cool, don't get me wrong; maybe I'd be a bit more excited if it had been one of their earlier tracks. Southern Screw Cult?
A beautiful new magazine founded by the stunning Hungarian stylist and entrepreneur Sophie Rotas, NERO Homme recently launched its premiere issue in Budapest, and will be launching in Berlin next month as well. The focus on the first issue is 'Body Confidence', and as a weird-looking/moving guy I can relate. There's plenty of beauty tucked inside: Emika, Actually Huizenga, Matt Lambert, David Metcalfe, DSTM… These are just a few need-to-know names you'll find.
Catspad socks
Got cold feet? Get caught up slippin'? Sounds like you needs some catspad socks! These are quite possibly the best socks if, like me, you prefer draping yourself in loose warm layers of clothing and avoiding cold weather as much as possible. These are pure indoor comfort; wearing them out in the world is pointless because they're just going to make your feet stank, but for leisure they're amazing. You can sneak around on them, or go completely ape, brutal bounces and bellyflops all over the nice wood floor but guess what: you're going to be stable as your table because your socks have chunks of rubber to ensure plenty of traction with your action.
DSTM AW12: Behind the scenes
Of all the things I saw during Berlin fashion week, DSTM was the only one that made me want to actually spend money.
The Berlin-based fashion label, helmed by Kyle Callanan and Jen Gilpin, already accounts for a good chunk of my wardrobe, but their latest collection left me drooling. Black dominates, naturally, but it's the flirtation with color that really makes their AW12 collection pop. Their new line of leather harnesses were immediately added to my must-have list as well. This is what they had to say about their inspiration:
"Originating on a small island in Indonesia, the Mentawai tribe practices a tradition of sacred tattooing.  According to the tribe's lore, the lines on men's and women's skin beautify the body, thus ensuring immortality because the soul will flee a bland body.  In this homage to this belief, DSTM creates shapes, patterns and modern lines inspired by the Mentawai's signature tattoos."
DSTM's website: Don't Shoot The Messengers Shop
For a unique taste of the show, check out our gallery of backstage photos by Maxime Ballesteros, and stream Capablanca's DSTM rework of Glasser's beautiful 'Apply' below.
Don't Shoot The Messengers
This Berlin-via-Canada/New Zealand boutique is sable-chic, sexy, and home to some of the finest shopping in an area already packed with designer labels. Black is the keyword here, with a few elegant pieces in peach and white lending a breezy spring feel to their SS11 line. Unlike the unisex severity of designers like Rad Hourani or the urban-armor of Rick Owens, however, DSTM offer a more gender-structured, sheer take on high-fashion.
Lines are accentuated with masculine leather, with feminine silk to soften. Nothing feels heavy or clunky; there's a sleekness to each piece that makes it feel like a natural extension of your body. The staff are marvelously friendly, with no pretension and a keen eye for accessorizing. Visit their shop online, or if you want the full experience (as well as the opportunity to browse the few carefully curated pieces from other designers available in-store) pop by the next time you're in Berlin-Mitte!