Deconstructions, echoes and cross references: Stefan Betke on Zomby's <i>Dedication</i>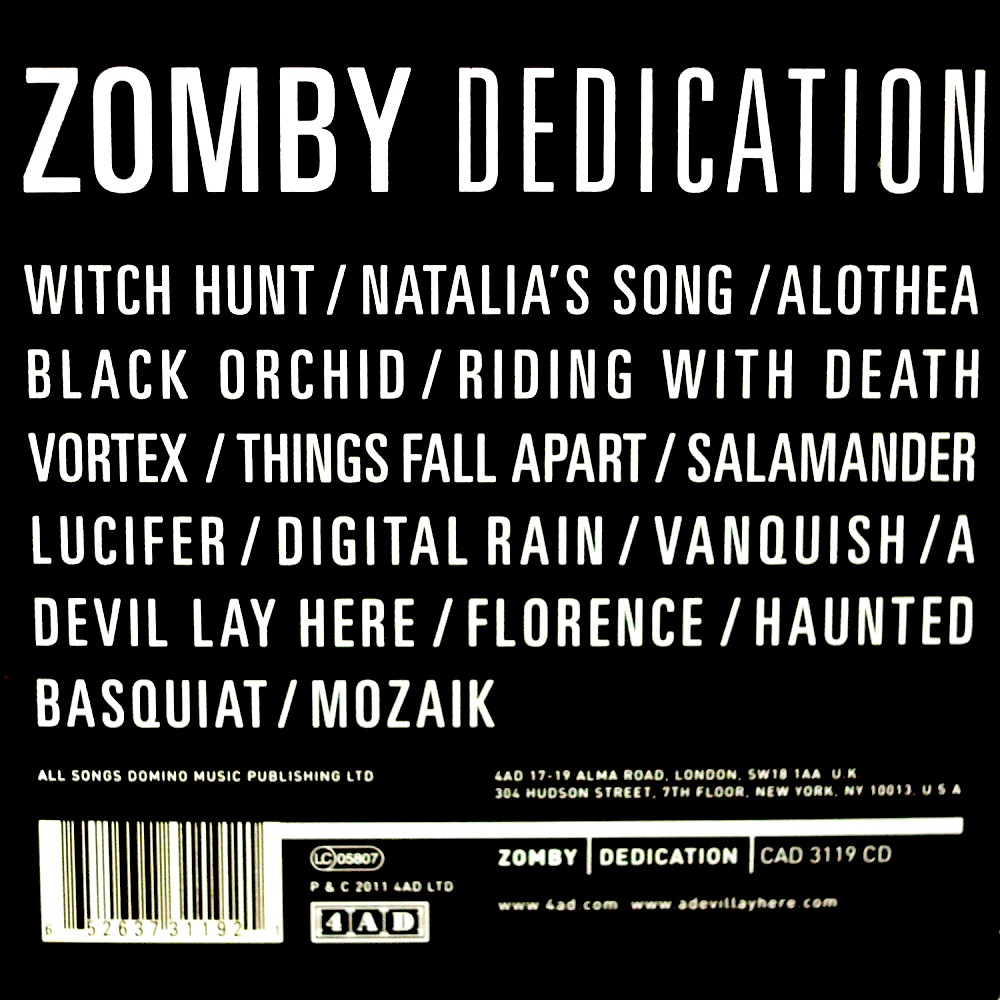 Stefan Betke, alias Pole, is a producer, sound engineer, and the co-founder of the Berlin-based ~scape label. Legend has it that in 1996, Betke accidentally dropped his Waldorf 4-Pole analog filter, causing it to spit out the un- predictable hisses and pops that eventually became the trademark of his idiosyncratic dub techno. Zomby's recent announcement of his upcoming double album With Love reminded us of Betke's excellent review of the UK producer's previous LP Dedication, originally published in the Fall 2011 issue of Electronic Beats Magazine.
There were a couple of occasions where Zomby and I could have met in person—I've played more than one festival where he was scheduled to appear either right before or right after me . . . if only he had shown up. It's a running gag amongst promoters that when you book Zomby, you better have a replacement act on hand. It should also be known that when you first listen to his music digitally, it should be in a proper format. My first listen to Dedication was as a low bit-rate MP3 and after around three minutes I thought to myself: I haven't heard something this bad in a long time. Luckily, my second listen was in CD-quality format and the difference was like night and day. Of course, as a producer and studio engineer, I'm sensitive when it comes to crafting sounds. But with Dedication— Zomby's second album—almost all of the detail and sophisticated sound-design disappears when not listened to in the proper format. This was most apparent in regards to Zomby's complex manipulation of hall and reverb. Together with the effects, the instrumentation and balance in his composition make for masterfully precise and clearly defined grooves. Aside from the fact that I don't like the sound of gunfire at all—and there's lots of it on the album's first track, "Witch Hunt"—Zomby has an incredible ear. But I can't emphasize it enough: anybody listening to Dedication on cheap headphones and in MP3 quality will miss the experience this record has to offer.
The album is a compact work of no more than thirty-six minutes, with individual tracks clocking in at circa three to four minutes—something you might expect more from the conventional singer- songwriter. But Zomby makes his point quickly, sucking in the listener with classic introductions and then leading them to more chorus-like passages. Ultimately, you get shot out the other end with Zomby's codas, which usually end abruptly. But perhaps the most striking aspect of the album are the refrains, which recur over the course of the entire record—unexpected deconstructions, echoes and cross references of melodies and rhythmic patterns pop up out of nowhere, but are brilliantly embedded in the album's narrative.
Dubstep tracks are usually the opposite of pop songs; dubstep is about the dancefloor, about never-ending rhythms, trance, repetition and hypnosis. Dedication could have incorporated all of those elements, but instead blazes a new and different trail—one that's not so bass-heavy. What it retains is a moodiness that's expertly recast within a pop context. That's a brave and important move, because over the past few years, dubstep has become monotonous and overly self-referential. Some dubstep producers have moved into new territory—Detroit techno, Berlin-style digital dub techno, Chicago house . . . These are all legitimate musical directions, but I don't see them leading to anything new. When talking about poppier, post- dubstep genres, James Blake inevitably comes to mind. But unlike Blake, who apart from his first two twelve-inches is little more than an overhyped poster-boy, Zomby's Dedication is the opposite of superficial. I don't think a typical dubstep DJ would play individual tracks in a club, but there are intelligent, progressive DJs who would gladly throw a Zomby tune into their set—people like Actress, Flying Lotus or Four Tet. Speaking of Four Tet: I recently listened to his last album There Is Love In You and immediately realized the incredible similarities between "Angel Echoes" and Zomby's "Natalia's Song". Atmospherically the tracks are like twins separated at birth. If I DJ'ed, I'd definitely put these two together. ~
"What if our culture became more interesting than anything imported from the West" – András Hargitai interviewed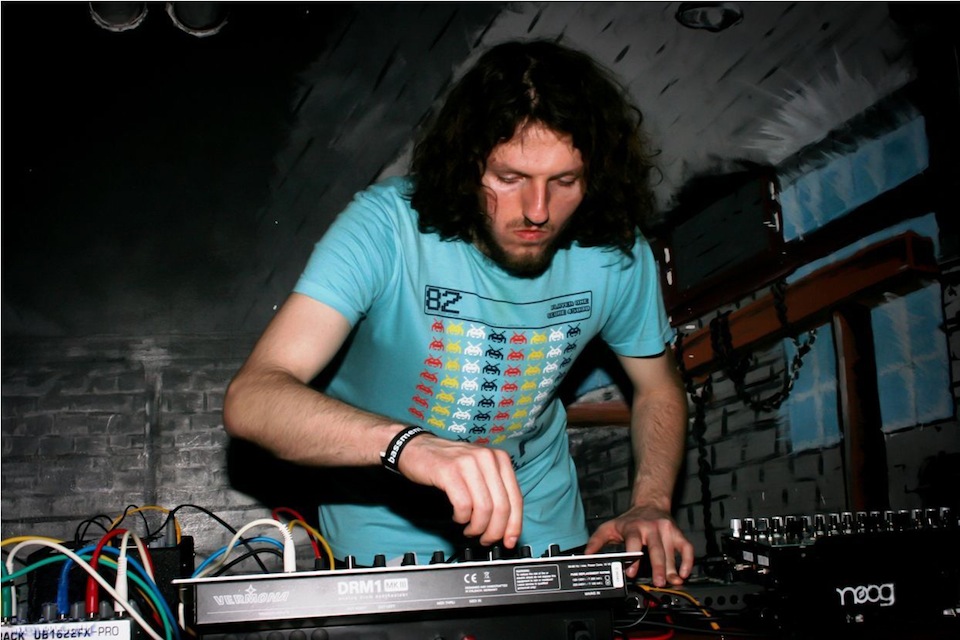 Forward-thinking and passionate Budapest-based musician, producer and record label owner András Hargitai aka Banyek embarks on his creative endeavours to satisfy his hunger for learning, teaching and sharing music and knowledge. Recently, he curated the latest developments of the local dub techno circles in a remarkable selection of tracks released through his very own label Bitlab Records. Besides digging the sounds of dub techno and dubstep Banyek is also a massive fan of analog home-built devices. He arranges synth meets—to share his dedication with fellow producers—alongside organizing a workshop and recording session with a one vital additopm: a rare and legendary '70s Moog modular synthesizer . We talked to him about his love of building machines and communities.
You have several DIY projects ranging from releasing experimental dub techno on your label to promoting analog sounds and devices. What exactly was your project making use of the vintage Moog modular synth about?
In 2006, I went to the Palace of Arts in Budapest. It was the first time I had heard every major electronic instrument on a high end sound system. From the theremin, through the Ondes Martenot, to the Moog modular, everything was played onstage on that evening. The sounds were so distinguished, so different, and somehow deeper. It was as if I had been blind earlier due to the endless variety and charm that virtual instruments provided. These sounds literally opened my ears. I've wanted to use an analogue synth ever since.
While I was already in the process of planning my future setup, I noticed that the studio in the estate of the Hungarian Radio Corporation ceased to exist due to management orders, so they put that Moog modular system, which I heard in 2006, into a museum they created. I consider locking such a unique instrument—still in working condition away—in a museum an irrational decision. That's why I thought to get into contact with the person who used it for years at the Radio, turn it on again, and record some sounds of it with his guidance. I wanted to let people know that it exists, and that it has such a powerful sound (many times more powerful than any "little" Moog nowadays). Anything is better than leaving it inaccessible to people.
You're also working on Kickstarter project, can you explain a little more?
It's one of the first Kickstarter projects in Hungary where the aim is to create a quality audiovisual night by crowdfunding, giving perks to our donors whether we reach our goal or not. The project tries to answer some questions about the basic problems which occur in the underground music scene of the 21st century. These days, people seem to be dragged towards two systems. Firstly, they retreat to what they call the underground and prove themselves by remaining small (budget-wise). What emerges is a handful of music events in small venues with a lack of sound quality, and also interest. It's good for one thing, but it's merely a retreat for me and not much else. Secondly, they take the completely opposite route. The brand-product-promotion-sponsors rectangle. These are artists who consider themselves as creators of brands (let it be an underground or a mainstream or hybrid) by means of widely available media, gaining enough profit with sufficient promotion by sponsors and targeting, thus creating various (music) products. This is considered to be the professional way nowadays. I'm not here to say that both are wrong, I just believe there is a possibility to do it better, to arrive at healthier results by taking the fittest elements from the two systems.
And the fundraising element?
About 10 years ago if someone came up with an idea of an electronic music night they would be able to organise an event which was turned into a good and inspiring memory, and also, very importantly, they were able to pay basic costs. This situation has changed: electronic music became surrounded by marvellous acts and events, once underground projects now turn up in huge concert halls for example. Tthis meant that a number of the people in Hungary and other places no longer had much interest standing in front of the same old pair of speakers and turntables. At the same time, those small events that once had been so flourishing later became multiplied, cancelling each other out. Another sad thing was that the remaining fragmented groups became lonely, isolated, DJs playing music in front of other DJs.
We started thinking: what would motivate people? I had already seen lots of successful Kickstarter projects including one about a film documenting the resurgence of modular synthesizers. I kept on thinking about how to apply to this premise in a music event context, and once I arrived at the idea, I set it up. The main idea is that we give perks back to people instead of simply begging for money in the doorway.
You prefer  the sound of analog, especially in a live environment. What does "live" mean to you? How do you build up your live show?
One can dwell into a permanent state of dissatisfaction of what "live" is and what it isn't. Since everything is sampled digitally nowadays it doesn't amuse me any more. Therefore I bring all my instruments on stage with nothing pre-recorded. I have two "saved" skeletons though. 1) The midi sequences that trigger the parts of my drum synth. 2) Some performance sets in my synth. The rest is an improvised version of something I practiced for a long while—or not. I'm shaping the sounds with the knobs and control voltages on my synths and my drum synth, and also sending and returning the modular effects—and changing their parameters—fading the channels on the mixer in real time: dubbing them as they say. I also set up new sequences on my analog sequencer that controls my synth with voltages. I have a MIDI device which turns the digital clock into analog clock: this is how the two sequencers are synced. That is "live", to me, in 2012. Playing live for me is changing and shaping the sound, and most importantly: staying together with the people you play music to or with.
What do you think about the Hungarian underground music scene? Do you have any advice in order for it to build a connection with the international vein of underground music?
First and foremost, we need to build an infrastructure. Wrecked, down-at-heel pubs don't serve as an infrastructure because their point is not sharing music in a good quality. But I grow tired of complaining about them. The problem only arises when someone intends to rely on these systems where music clearly doesn't belong. Also, I don't really see why people would expect others to go to a room with bad acoustics and listen to music on bad quality speakers. A financial crisis is here to stay, and people in the region at least have time to reconsider a lot of things. I think some people here are still too eager to reproduce a kind of "international" electronic music culture in Central and Eastern Europe along the lines of Berlin and London. The problem is very simple though: we cannot ask for that amount of money from the small amount of people who would be that interested. I am talking about club culture here; it is way too expensive for us, it doesn't match our salaries at all. Whereas, if one puts a lot of effort into building a sound system, they can bail themselves out.
A self-sustaining culture?
Instead of spending too much on just one night inviting the 'next best thing' to play in your city and then acting like a martyr because more money is gone, I would advise people to put that money somewhere more valuable; invest into something that is sustainable. That's what I like about truly patient and dedicated musicians who keep on developing their setup along with its way of use! Of course, it's a more arduous way to create something valuable and interesting with that infrastructure too. But what if that culture became more interesting than anything imported 'from the West'?
Also, apart from my huge dissatisfaction with the music education of my generation, I also miss electronic music from Hungarian education syllabuses too. It's still a taboo but it would be a great start for future generations of electronic music culture or any music culture at all. It explains why it's very scarce to find someone who understands electronic music and doesn't produce it at the same time. We need to make a healthy change, getting rid of cultural ideologies and our own misconceptions in the coming years. We have a lot of work to do. ~
EB Listening: Deadbeat – Eight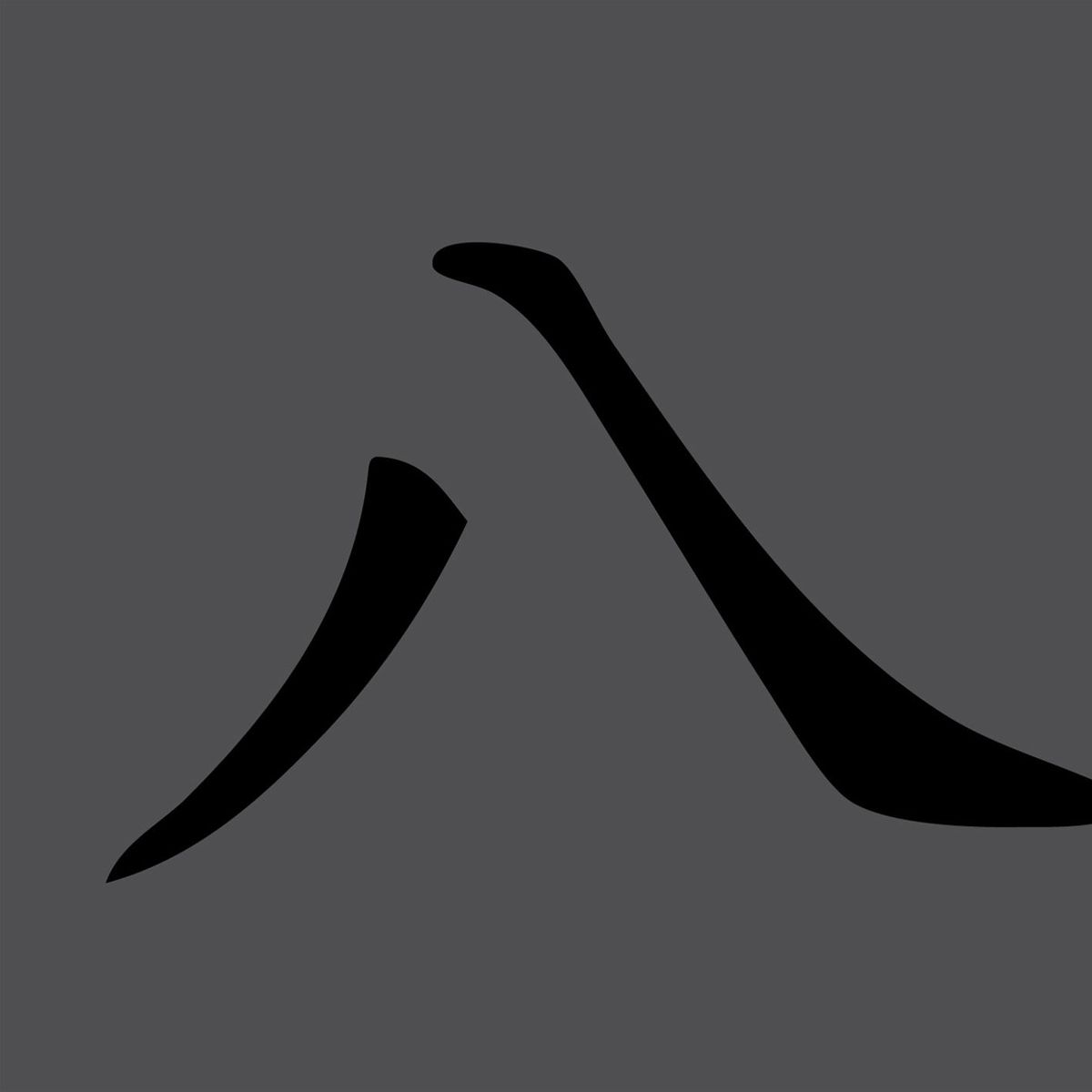 Montreal's Deadbeat is considered by many to be one of the defining names in modern Dub Techno, blazing a trail of sound across seven albums, his now-legendary Radio Rothko mixtape, and his very own imprint BLKRTZ. Now the producer, currently based in Berlin and better known to his friends as Scott Monteith, is gearing up for the September 10th release of his next studio album—which you might be already listening to now, thanks to the link below. Maybe you're in awe…we were, the first time we heard Eight. 
Packed with more intensity than he's shown us before, Eight shows a heavier evolution (or perhaps a dramatic layover) in sound, with low end bass getting dropped like bombs… but you're not even reading this anymore, are you? You're too busy getting sucked, harder and faster, into the pummeling dub of what we think is Monteith's finest work. It's all good. We're right there with you.