Videodrome 94 – This week's best videos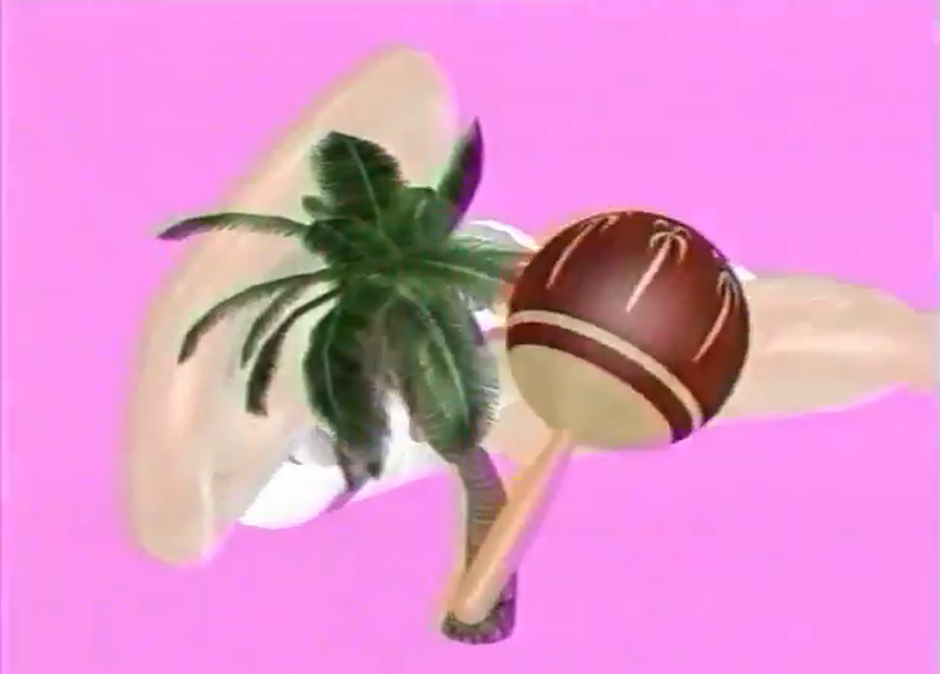 New week, new Videodrome. You know the drill by now… During the week we already had Death Grips' new video for "Lock Your Doors" and JT's Floria Sigismondi-directed "Mirrors" on our radar. Below, ten new aspirants for the video of the year:
#1 inc. – "Black Wings", directed by Aged/Aged/Kuhlman
LA-based brother duo inc. have unveiled the video for "Black Wings,"from their excellent debut album, No World, out now via 4AD. Co-directed by themselves and Ryan Kuhlman.
/
#2 Emperor Yes – "Cosmos", directed by Chris Boyle
London's Emperor Yes has premiered a strange/bizarre video for their new single 'Cosmos'. You'd be a fool to miss this.
/
#3 Coco Bryce – "Club Tropicana", directed by Thomas de Rijk
Fatima al-Qadiri anyone? Dutch producer Coco Bryce's second album is out today on Fremdtunes, and to mark the occasion he's unveiled a brand new video for the title track "Club Tropicana" above.
/
#4 Lil B – Choppin Paper Up, self-directed.
There's a new Lil B new mixtape out, for free! Thank you Based God! I think a Lil B documentary is necessary. Someone make this happen? Now grab the mixtape here.
/
#5 Beat Making Lab – Cho Cho Cho, dir?
"Cho Cho Cho" features Congo Beat Making Lab (Queen Minaj, Pierce Freelon, Fal J, Melissa, Laureat, DJ Couleur, MC Mussa) and Zenga, Flamme Kapaya and Apple Juice Kid. Entertaining.
/
#6 Greatest Hits – "In the Jungle", directed by Micah Welner
Our friends over at NFOP just unbridled this great video joy for Greatest Hit's latest stroke called "In the Jungle".
/
#7 Sun Araw – "Second System Vision Radio", dir?
Cameron Stallones of Sun Araw just launched "Second System Vision Radio", an  audio/visual broadcast series in cooperation with L.A.-based dublab.
/
#8 Grandtheft – "My House", directed by Musabay/Grandtheft
Check out the video of DJ Grandtheft's latest single "My House". It is out now on Top Billin.
/
#9 Pttrns – "Strong Talk", directed by A. Hubertus
Since winning a slot at Melt! in 2010 things went pretty well for the Hot-Chip-esque Cologned-based duo. Next month their second LP will see the light of the day, and "Strong Talk" serves as a delicious appetizer.
/
#10 Tyree – "Turn up the Bass", dir?
This one is another classic from 1989, the year I started caring about music and put the Simple Minds and Fine Young Cannibals records from my older brother aside. Back then, this Tyree smasher track was extensively played in both Planet and UFO, the go-to clubs during those changing times in Berlin. Of course, I rediscovered Fine Young Cannibals later.
EB Video Premiere: Ras G – Light from Los Angeles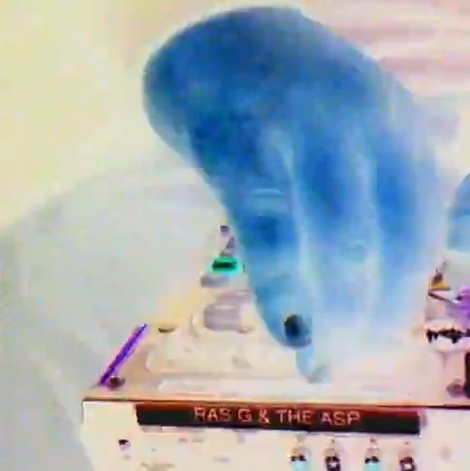 Ras G is well known throughout the Los Angeles underground hiphop scene, carving a niche for himself that is equal parts futuristic and traditional. The co-owner of the Poo-Bah label co-owner instrumentals sound as they've been taken apart and then put back together in wilder, rawer configurations, drenched in dub and static and processed through a malfunctioning supercomputer. In short, they're just the sort of thing we love to hear.
Today, we get to see it as well. Together with filmmaker Ariana Natale, 'Light From Los Angeles' uses 'Bus Ride' as the soundtrack to follow Ras on a day in his beloved city; his electronics, of course, are by his side the entire time. Light From Los Angeles is also the name of the compilation 'Bus Ride' is taken from; the same one dublab is releasing on October 23rd, in fact. The non-profit radio station collective have been on the air for 13 years now, sending out wonderful waves of audio to many an ear, and this multimedia album (which also contains exclusive music videos and songs from many other LA Artists artists including Julia Holter, Sun Araw and Nite Jewel) celebrates their hard word. Highly recommended.