Win tickets to our Bratislava Festival with Hurts, James Pants, Agoria and Youthkills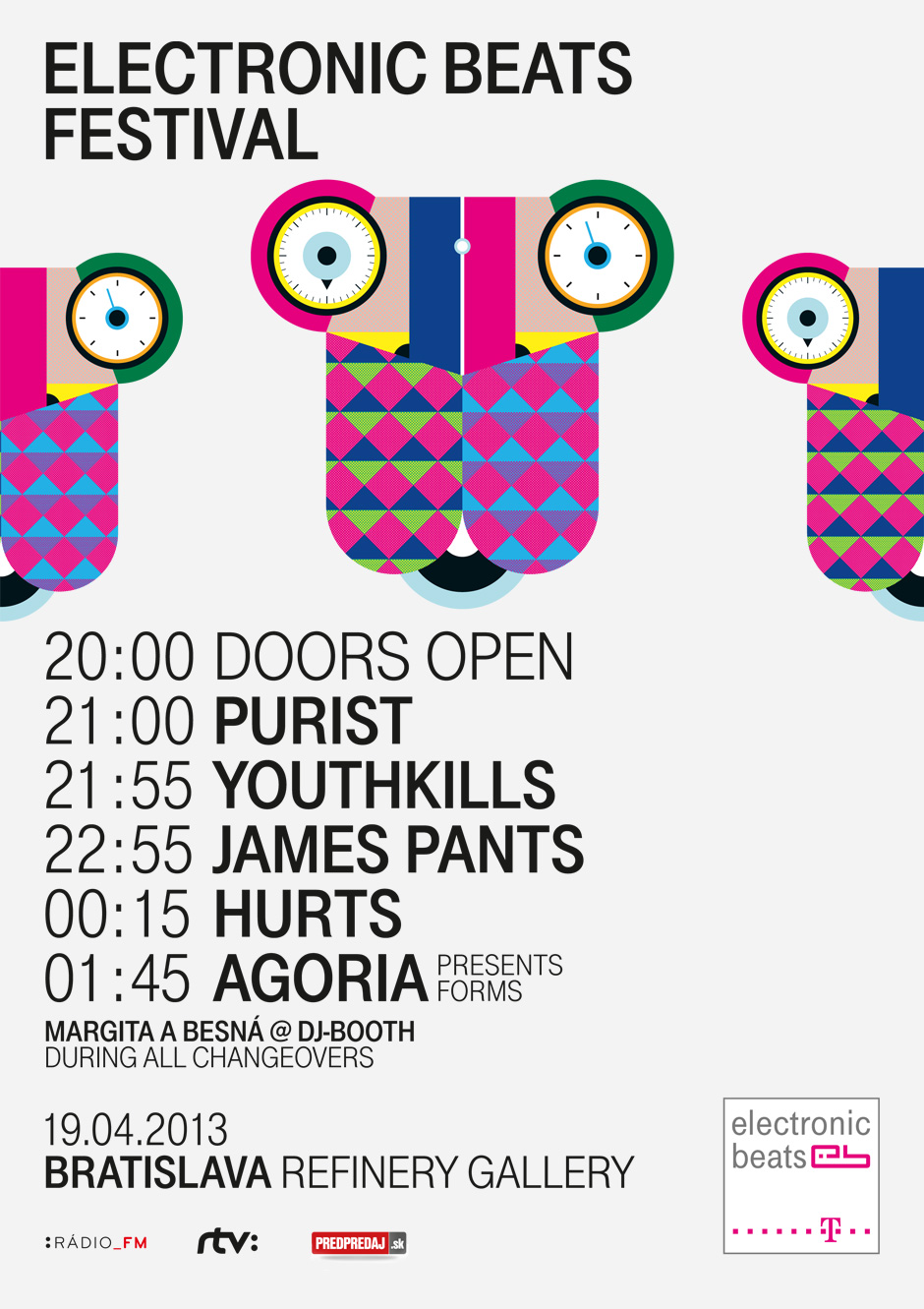 With less than two weeks to go until Electronic Beats Festival hits Bratislava those people in possession of tickets are no doubt looking forward to a line-up that boasts the terminally hip Hurts, multi-instrumentalist James Pants, acid fiend Agoria and London upstarts Youthkills. If you haven't bagged yourself a ticket yet, never fear, we've managed to get hold of ten pairs to give away.
To bag a pair of tickets and join us in the Slavakian capital on April 19th, just fill in the form below—easy. The festival takes place at the Refinery Gallery and all winners will be notified in due course.
Meanwhile, don't forget you can read James Pants' recommendation of 情報デスクVIRTUAL's 札幌コンテンポラリ here and Louise Brailey's Recommendation of Hurts' Exile here.
Bratislava Electronic Beats Festival line-up announced!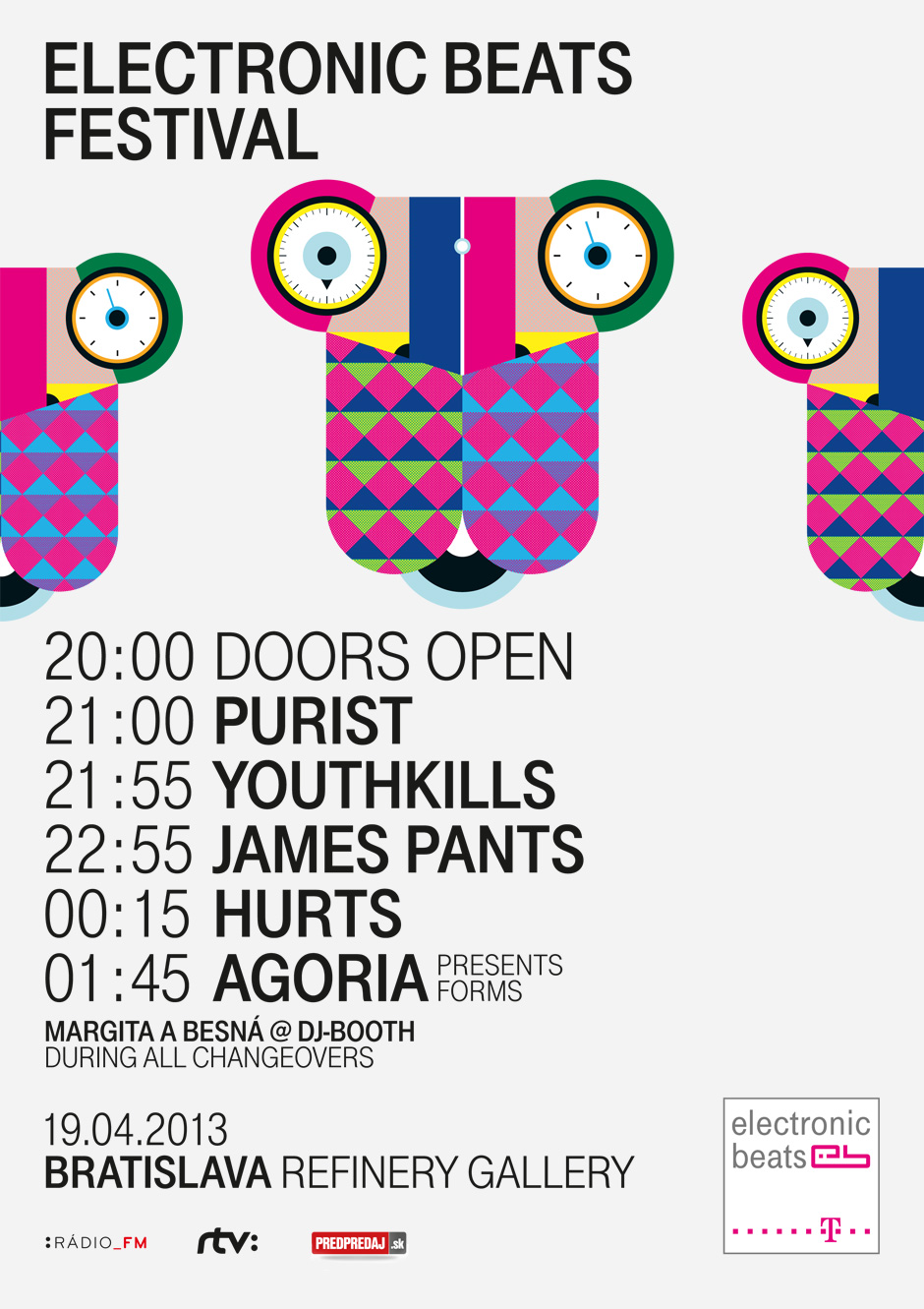 As anticipation builds for Electronic Beats' 2013 festival series—our Prague leg headlined bhttps://soundcloud.com/informationhurtsy Lana Del Rey has already sold out—we figured it's time to up the ante a little bit more.
We're super excited to announce that the line-up for our second event, taking place in Slovakian capital of Bratislava on April 19th, features pop noir romanticists Hurts, Stones Throw stalwart James Pants, acclaimed French techno producer Agoria and up and coming London synth duo Youthkills.
That's one stylish bill right there.
The gig takes place at the Refinery Gallery. This is not the first time the EB Festival has touched down in Bratislava, we paid a visit to the city last year and in 2011—there's video evidence of what went down last time, just head to the bottom of the page. Consider your appetite whetted.