Peep the Photo Gallery from EB's Festival in Bratislava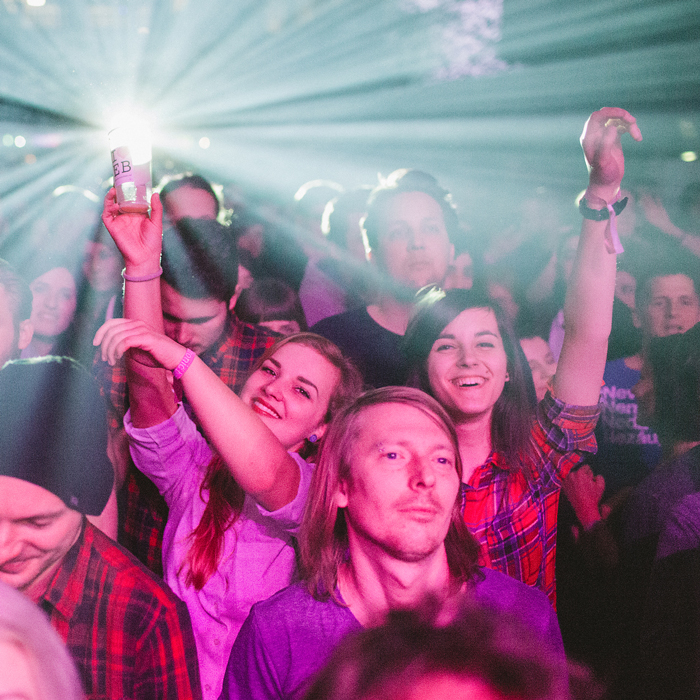 Here are all the photos from the EB Festival in Bratislava starring Archive, Young Fathers, Son Lux, and Adi Ulmansky. Check to see if you're in one!
After our inaugural party of 2015 in Warsaw, we headed to Slovakia for part two of EB's spring festival season with a troupe of post-rock/alternative hip-hop acts in tow. This time we took over the Refinery Gallery in Bratislava with stalwart trip-hop group Archive, energetic Scottish rap outfit Young Fathers, Sisyphus member Son Lux, and our favorite rising pop electro-pop star, Adi Ulmansky. We had photographer Martin Haburaj on the ground to cover the event from start to finish, and now that the pictures are in you've got a chance to relive the fun or experience it for yourself.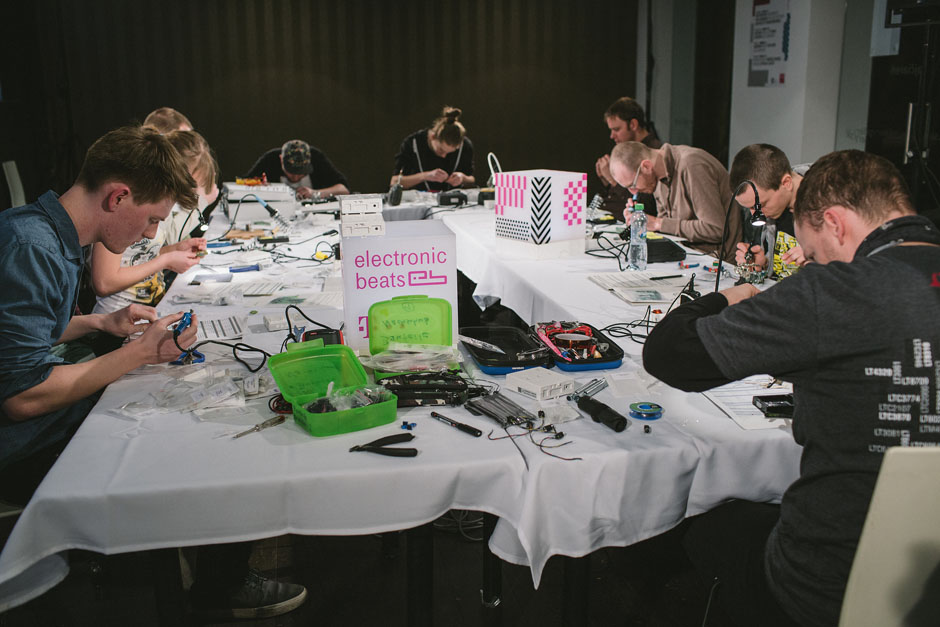 We kicked off the festival with another LeafAudio workshop. A select group of lucky engineers learned how to build their own "noise to brain adapter," a mini-synth the crew designed specifically for Electronic Beats.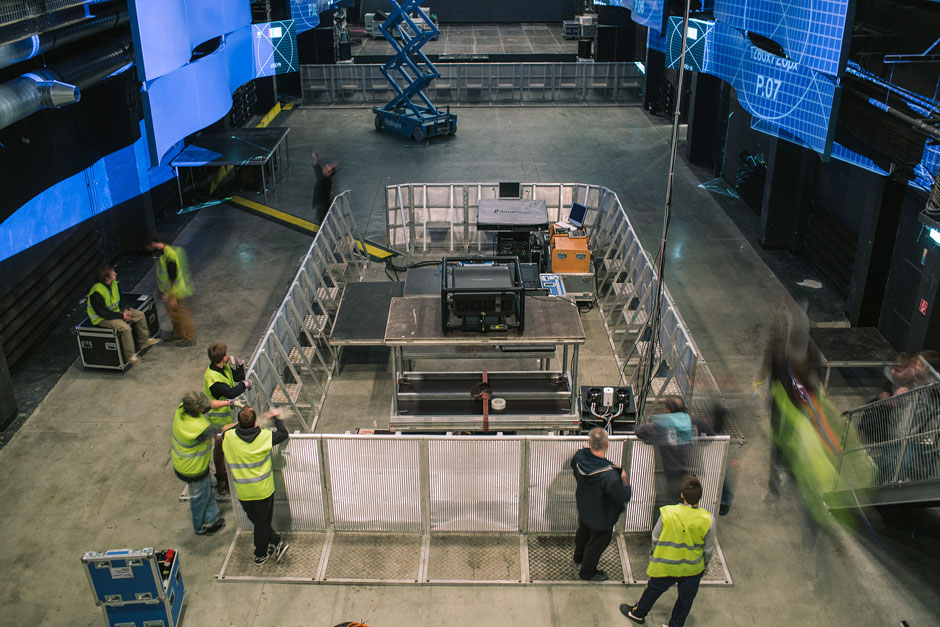 As night fell, we started to set up and soundcheck at the Refinery Gallery, an industrial space established in 2011 by the oil company SLOVNAFT and the ADOM. M Studio.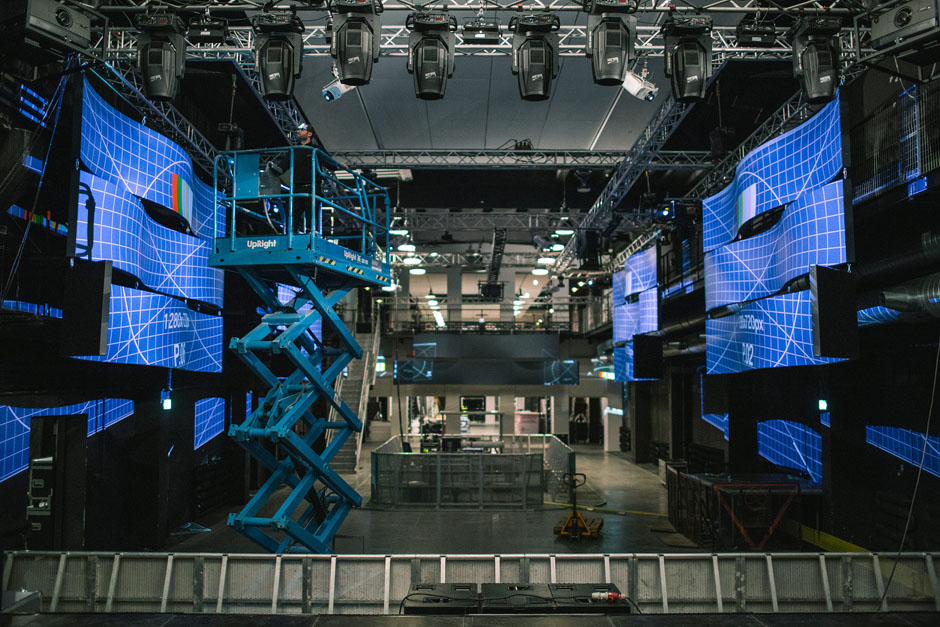 When we opened doors at 20:00, arriving guests were greeted with custom-made swag bags, copies of our magazine, and EB paraphernalia. Oh, yeah—and drinks.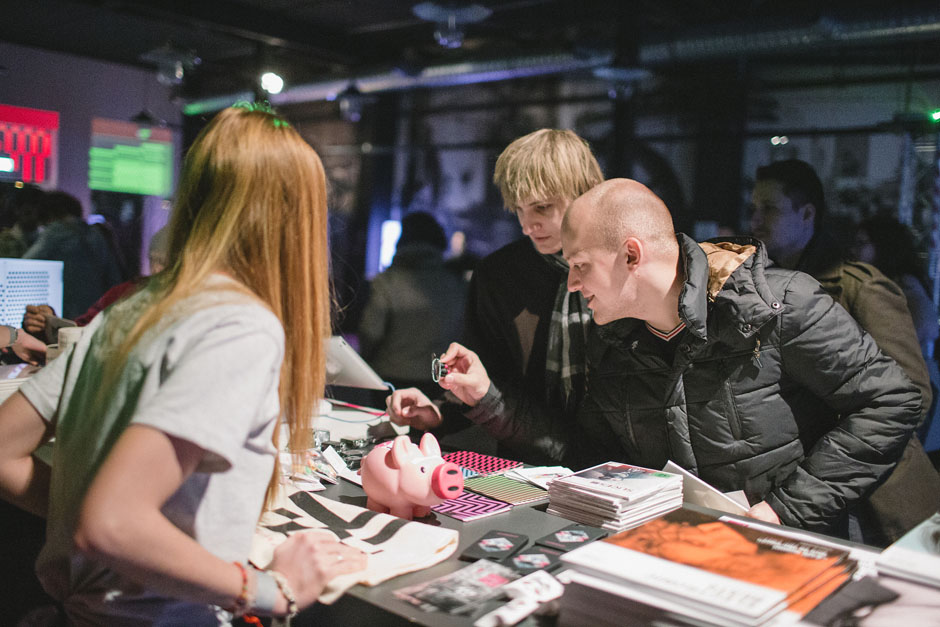 Many piled into the photobooths we set up onsite, including Adi Ulmansky and her crew.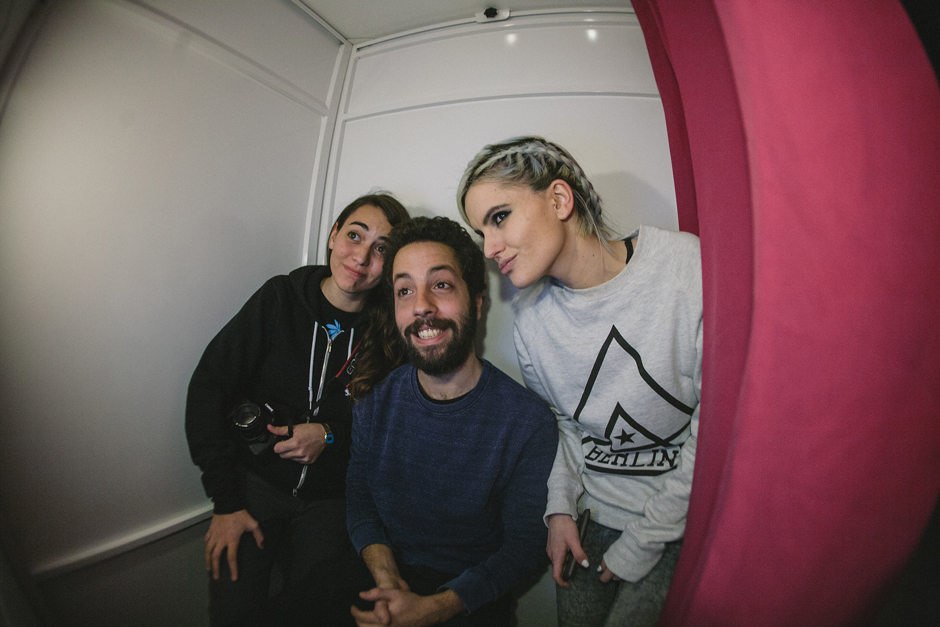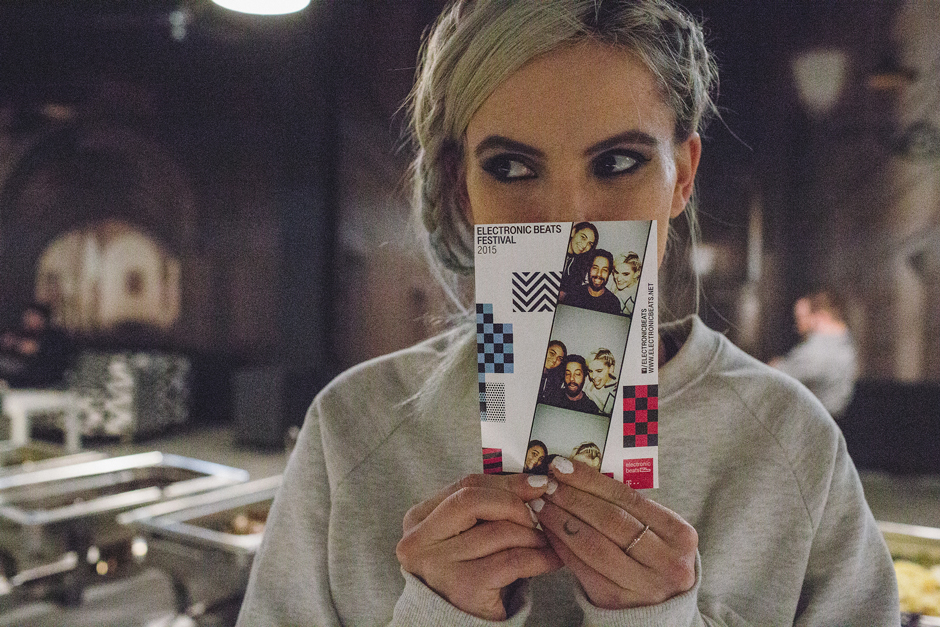 By 21:30, Adi had conducted a quick costume change and appeared onstage to open the show in a Berghain-ready black outfit. Adi's set was by no means a repeat of her appearance in Warsaw last week. Rather, she kept it fresh by shaking up the setlist for the swelling crowd.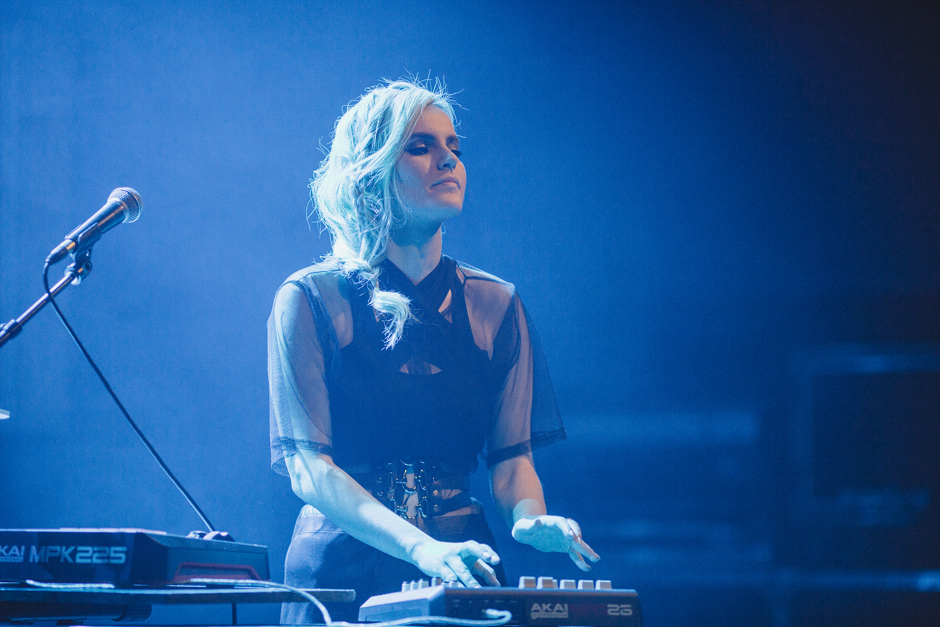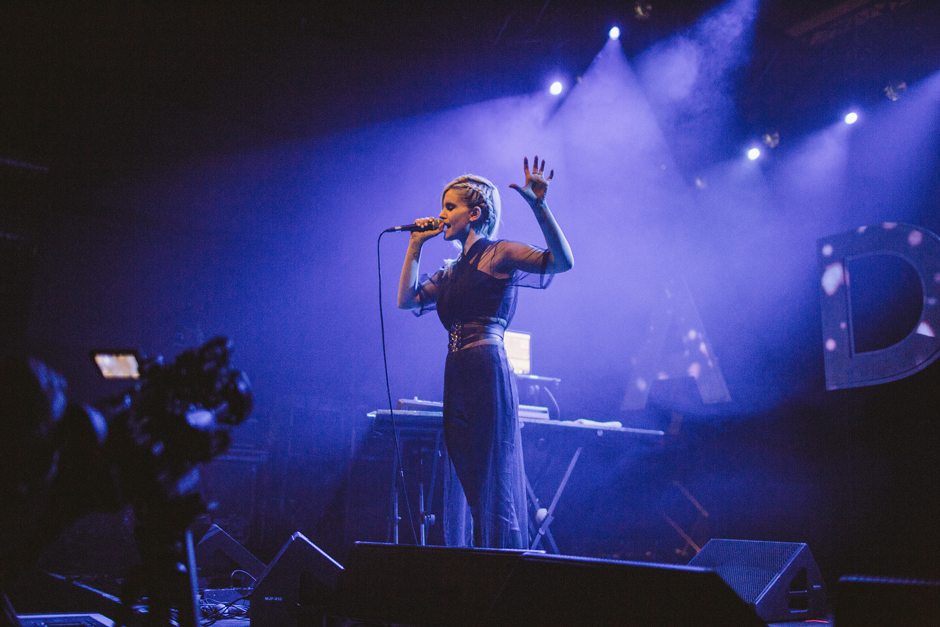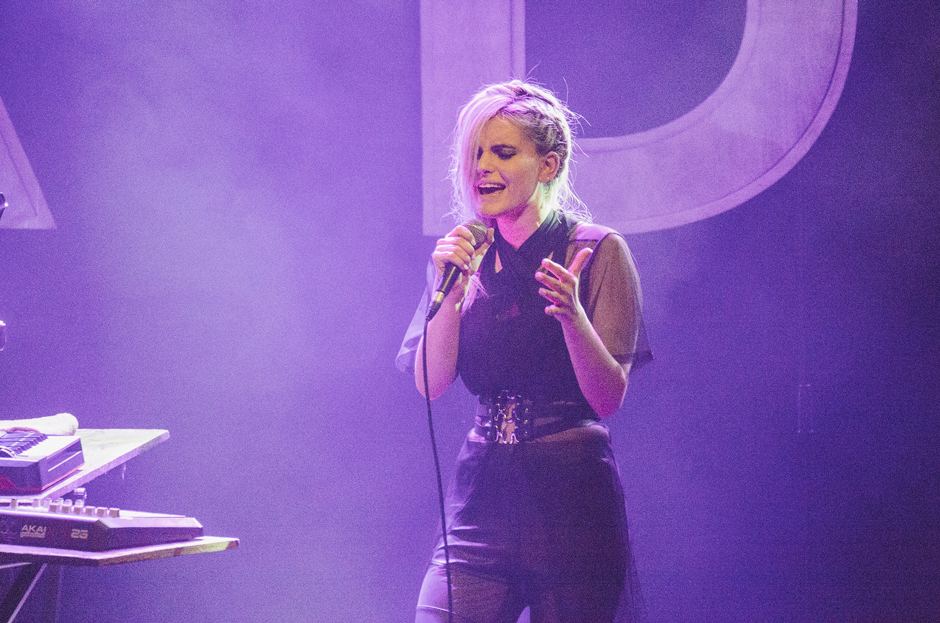 Son Lux followed Ulmansky and smashed out a set from his station behind a keyboard. To our ears, it sounded more post-rock or even shoegaze-y than alternative hip-hop, but his fans didn't seem surprised nor disappointed. By the time they were through, the floor was full and getting swampy.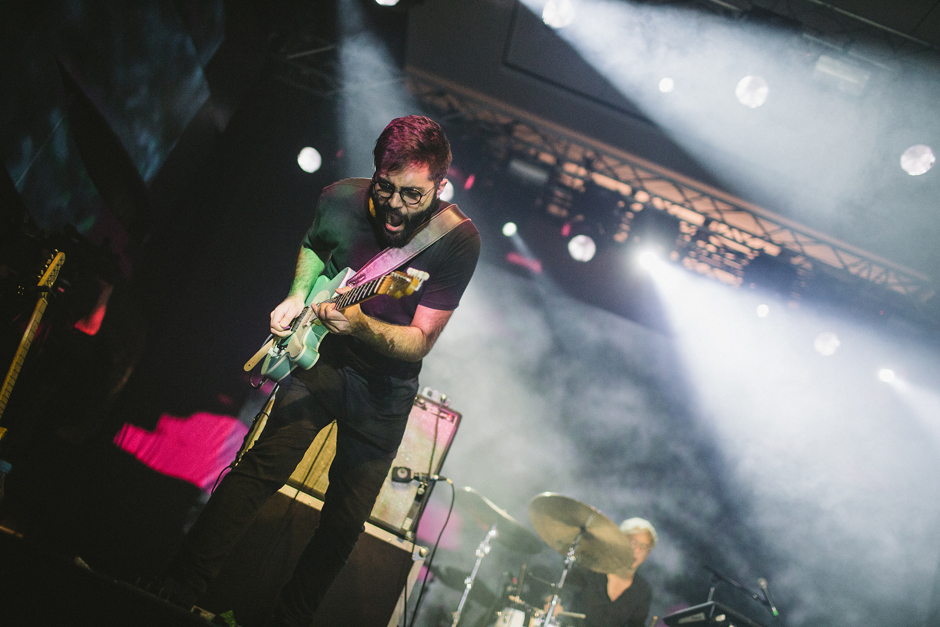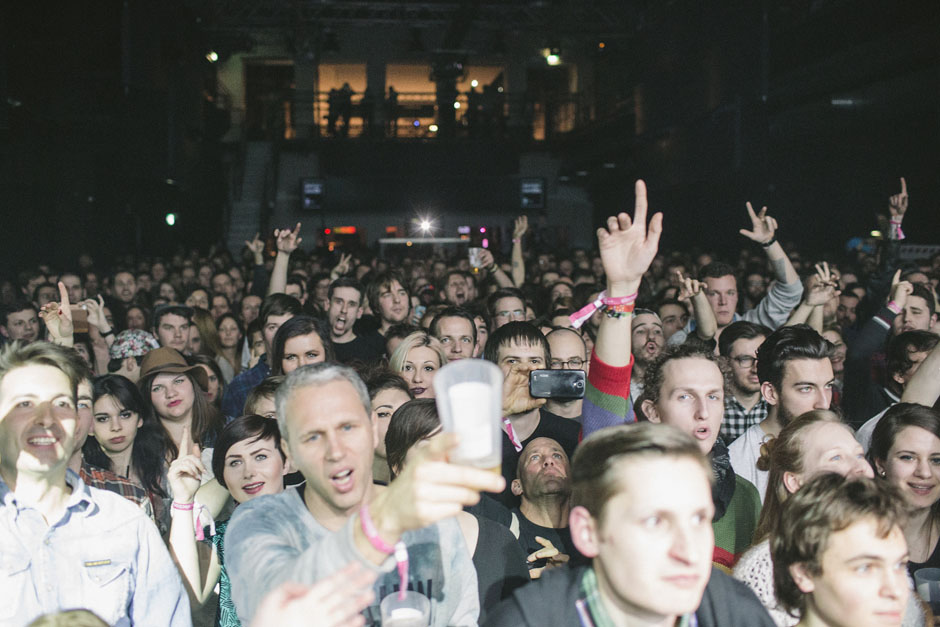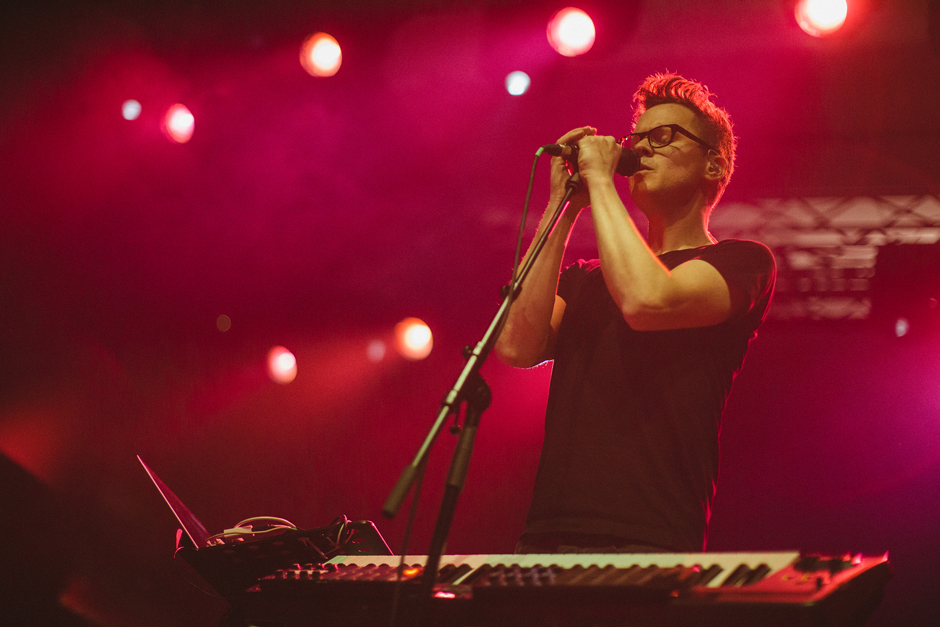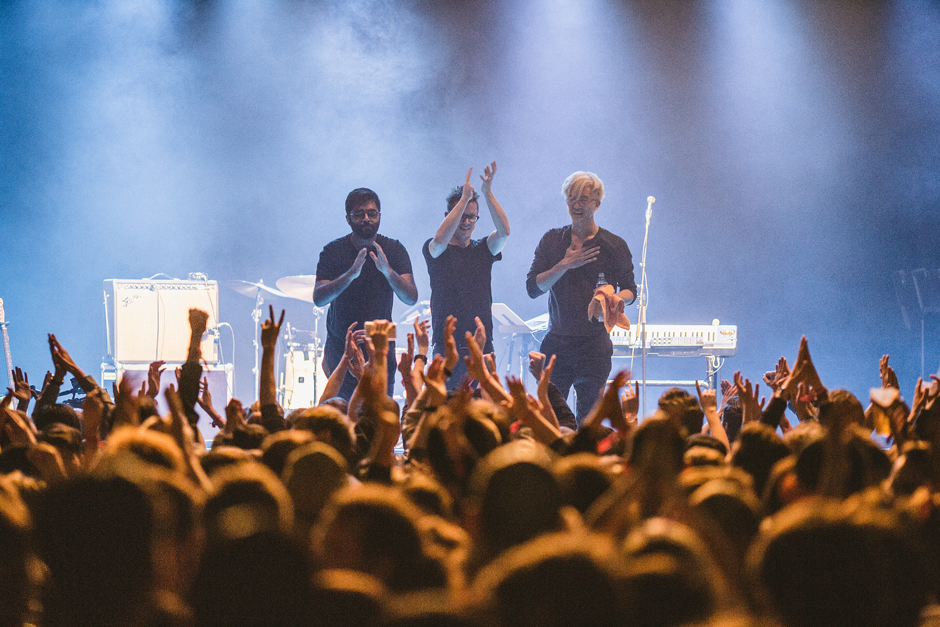 The stage was shrouded in fog by the time Young Fathers took over. It was a suitably dramatic entrance for a high-energy and intense performance that was, for us, the high point of the night. It seemed like a cathartic experience for the band members, as lead rappers Alloysious Massaquoi and Kayus Bankole howled the lyrics to tracks like "The Queen Is Dead" (which track they told us was banned by the BBC) while drummer Graham Hastings pounded the drums and pulled emotive faces. Their instrumental duties weren't set in stone, so sometimes Massaquoi took over the percussion and at others, Hastings joined the other two on vocals.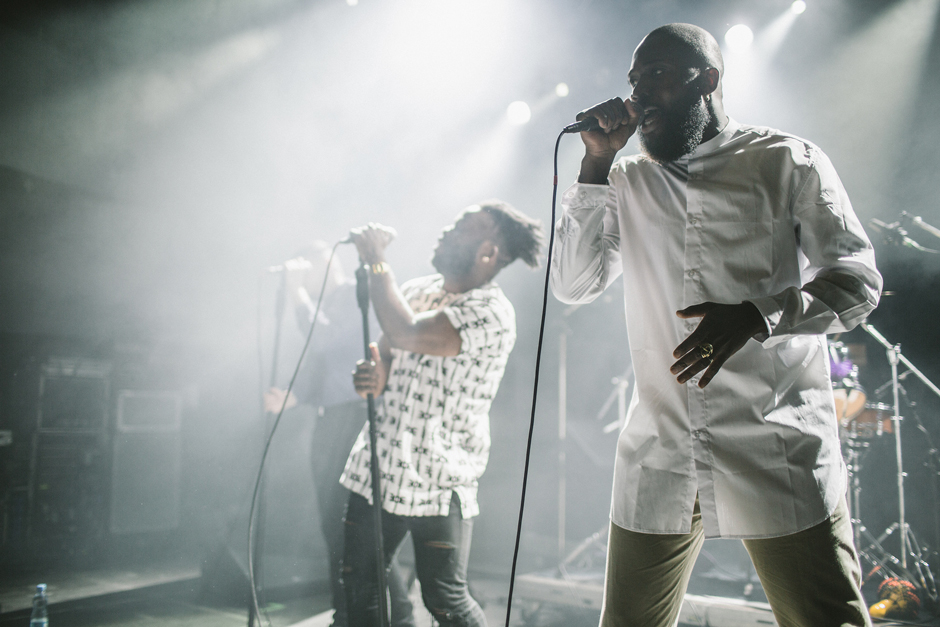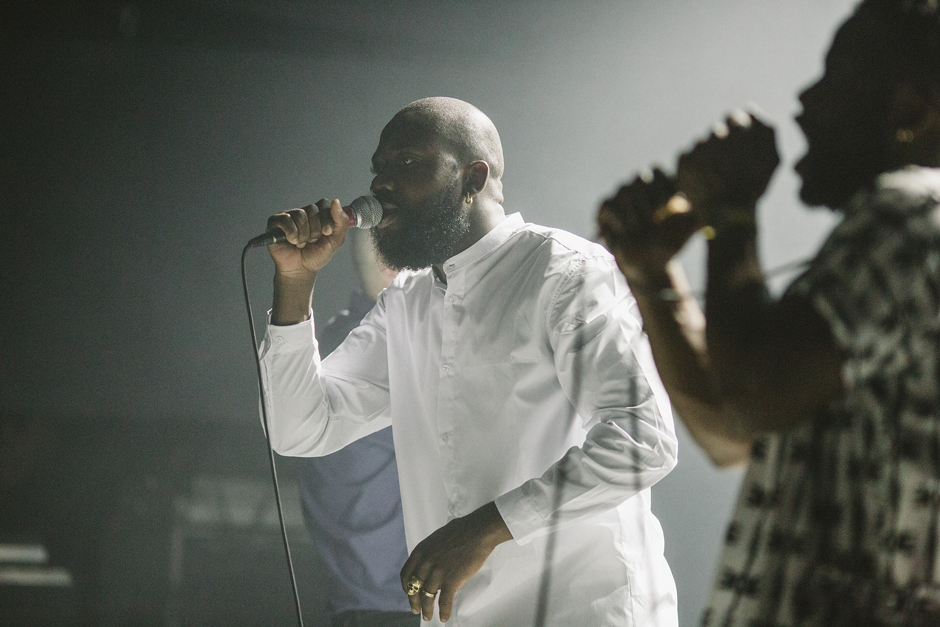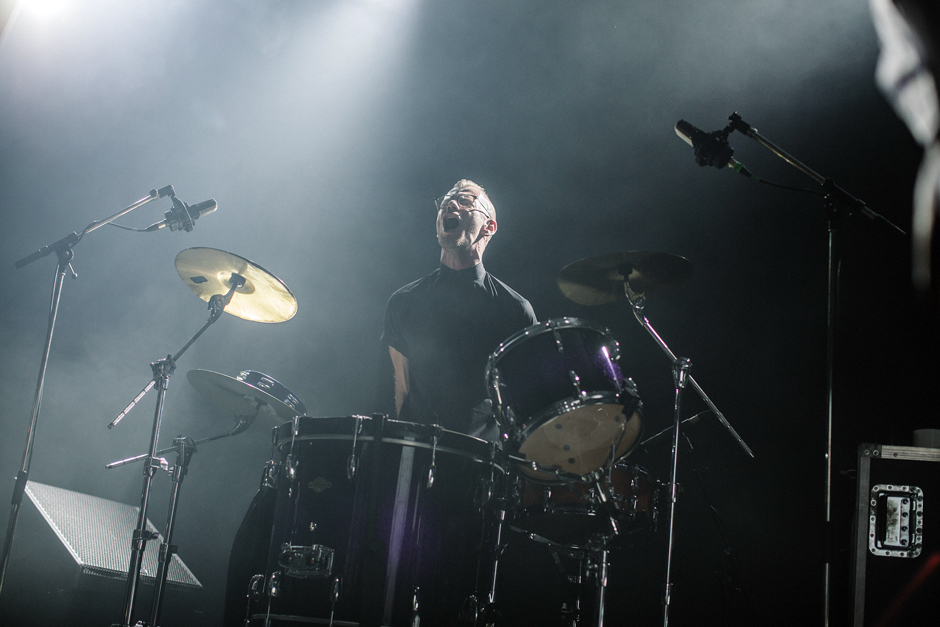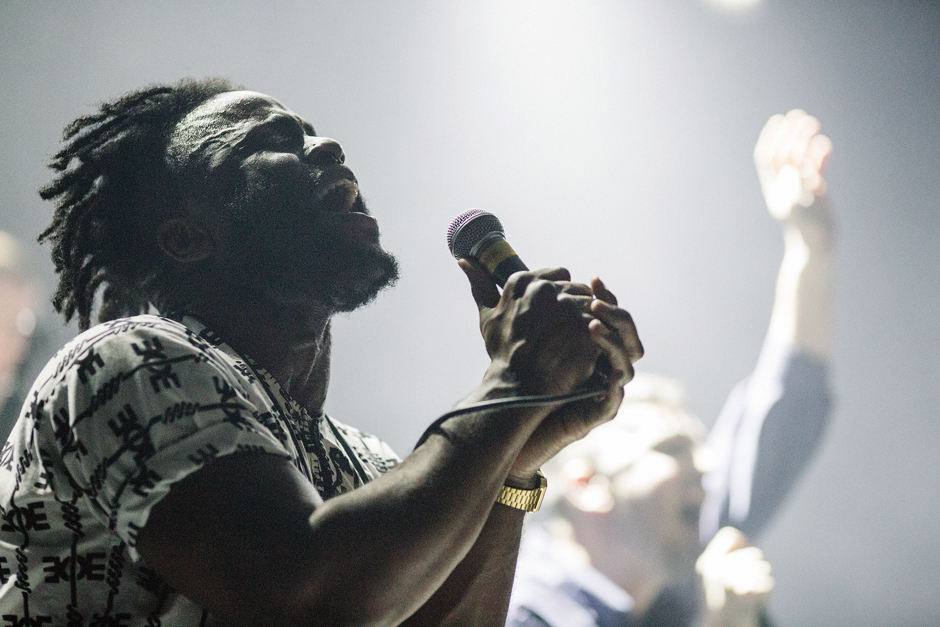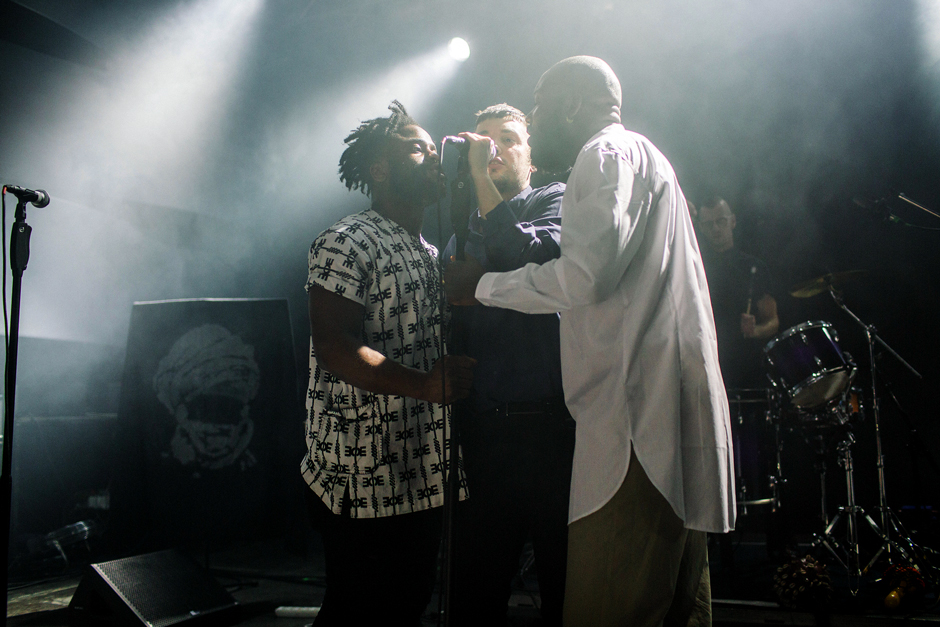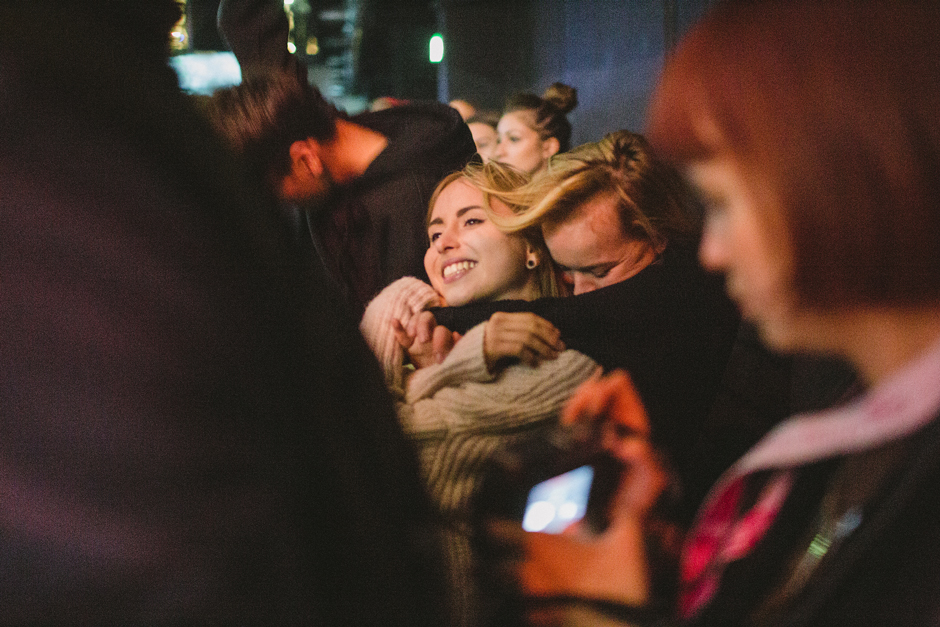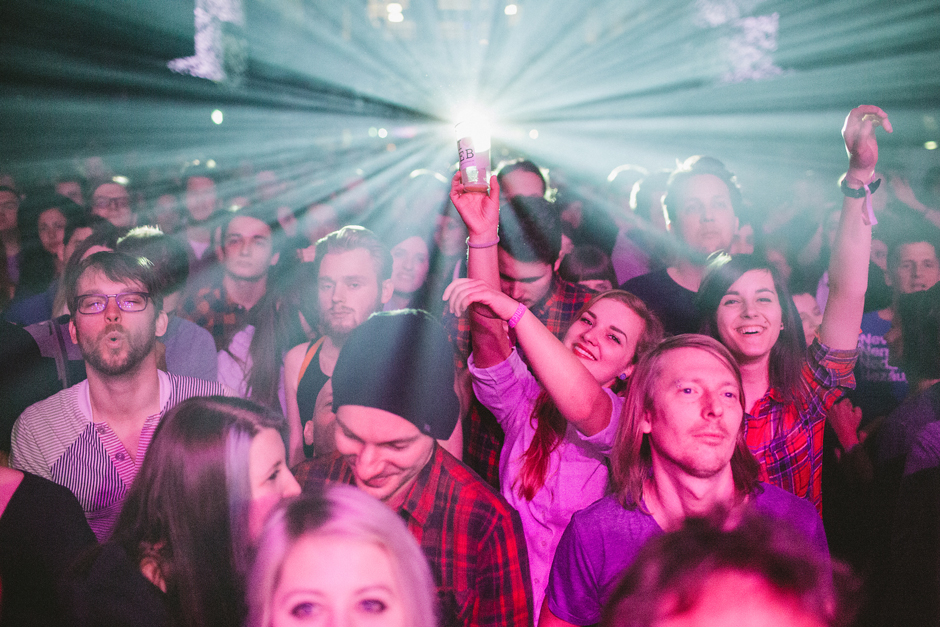 Young Fathers was a hard act to follow, but Archive was up to the challenge. Compared to the Scots' often aggressive and always vigorous energy, Archive was brooding and trancelike. The floor remained sardine can-level packed until the band made their final goodbyes, at which point it was a veritable free-for-all outside the venue as people swarmed the burger stand outside and battled for cabs.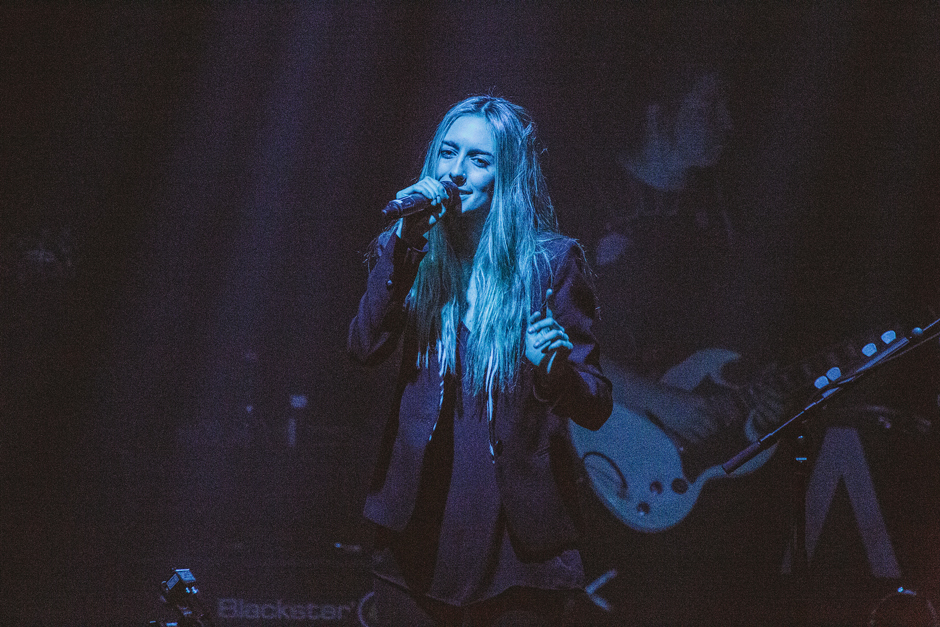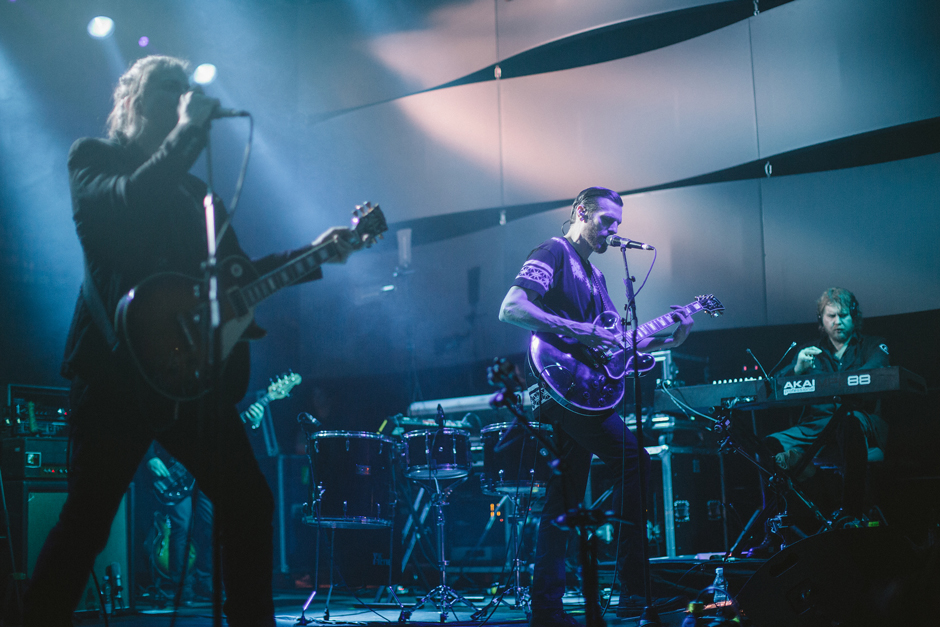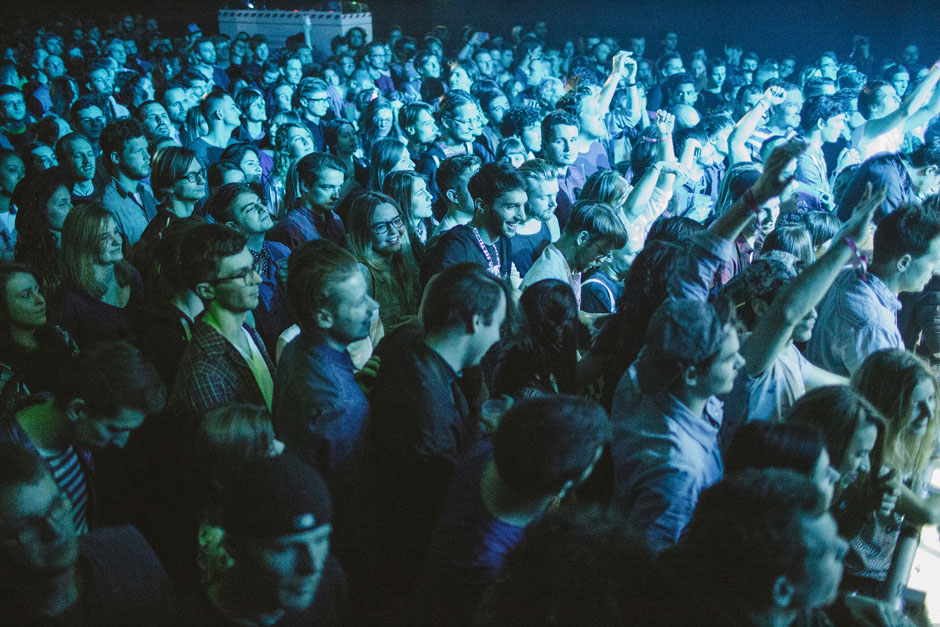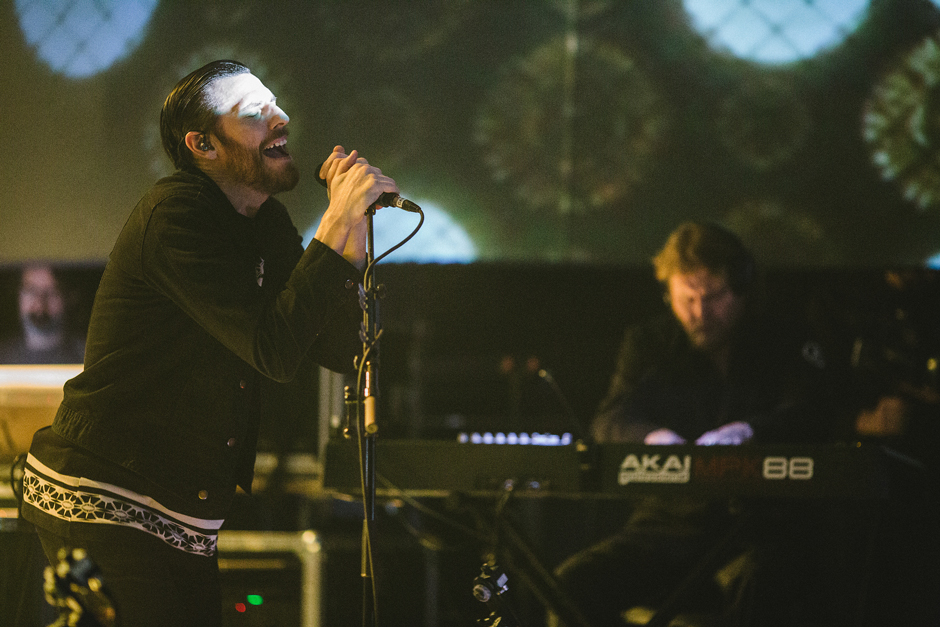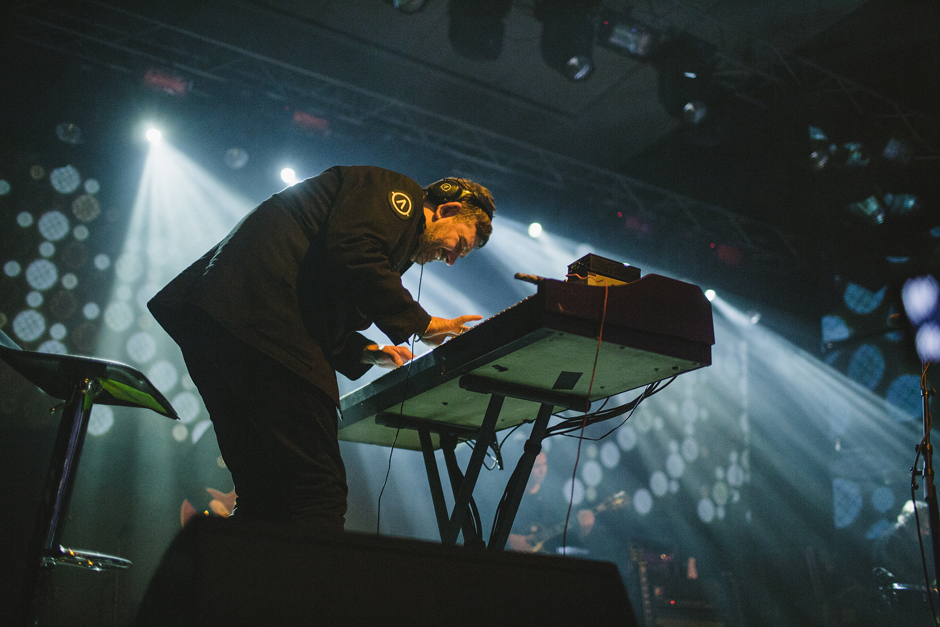 The next EB Festival takes place Friday, March 13 in Prague with Warpaint, Ibeyi, Von Spar, and Adi Ulmansky.
Young Fathers Tell Two Truths and a Lie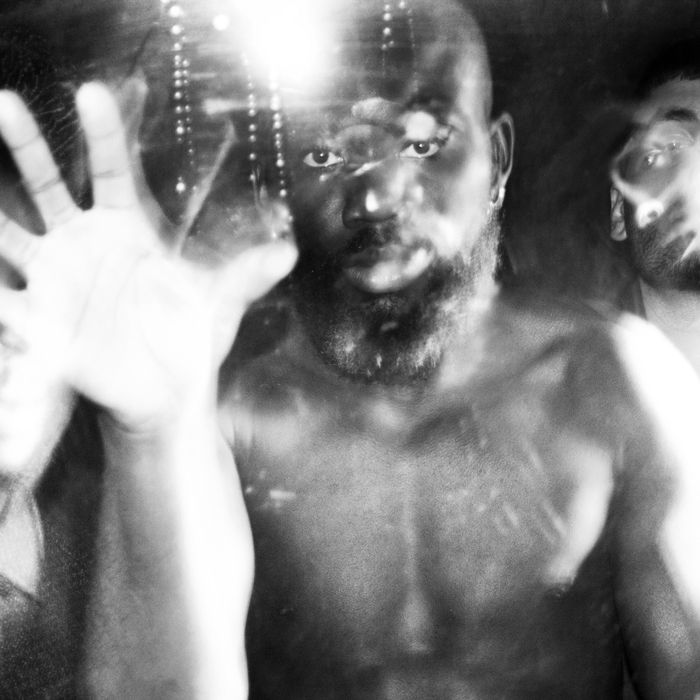 Tell us which of these stories about Young Fathers isn't true for a chance to win tickets to the EB Festival in Bratislava.
This Friday, Electronic Beats will descend upon the Slovakian capital for another EB Festival starring Scottish alternative hip-hop unit Young Fathers. Ahead of their show, we asked the trio to indulge us in a round of "two truths and a lie," and we're inviting EB readers to wager a bet as to which of the three stories below is pure fiction. If you post a correct guess in the comments section below, you could win one of ten pairs of tickets to the EB Festival in Bratislava on March 6, where Young Fathers will perform alongside Archive and Son Lux. Enter your comment under this post by Wednesday, March 4 at 18h CET.
True or false: The BBC has banned our song "Queen Is Dead."
We were recording a session for BBC radio that included the track—which, by the way is about many things but NOT Queen Elizabeth II. It's not that we're royalists; on the contrary, we could give a flying fuck about the Queen and the flag. But anyway, after we finished recording, the producers came to the studio to speak to our manager. They said they couldn't broadcast the track "in case the queen actually dies on the day of broadcast." So, presumably, it would have been OK to sing "John Doe is dead," but disrespectful to say "Queen." Or perhaps they thought our powerful voodoo might cause a royal fatality. Either way, "Queen Is Dead" remains banned by the BBC, just in case.
True or false: We threatened to beat up a guy who stole our laptops.
When we played SXSW last year, someone snuck backstage and nicked our gear, including two laptops and an external hard drive that contained all our unreleased material. We reported the theft, but the computers were powered down and offline, so they couldn't be traced. We gave up hope and trotted off to another party to drown our sorrows, and as we mingled in the crowd Kayus overheard some guy bragging about how he'd jacked a bunch of gear from several venues earlier that day. We confronted him, and apparently having all three of us surround him was sufficiently intimidating, so he ended up returning it all.
True or false: We saw lightning in Cannes that spelled the letters "Y" and "F."
Last summer, we went to Cannes for a festival appearance. It was a beautiful day. Down the Rue D'Antibes flashy cars with Dubais registration were parked nose to tail, and out in the bay, huge yachts bathed languidly in the sun. We were scheduled to perform in a round hall situated on top of a large concert complex next to the sea. During sound check, we found that the system was a particularly loud one with a tons of sub bass. The sound guy knew that we expected to feel our toes vibrate, so he pumped up the low end. Outside, the sky darkened and a humid sea storm descended. Everyone broke a sweat as the air was sucked into the atmosphere.
Once we finished sound checking, we went outside to the balcony surrounding the concert hall. The sound system emitted a low rumble, or perhaps an echo, of low end. Suddenly, lightning flashed. In the dark blue sky, miles out in the Mediterranean, the lightning spelled the character Y…and then F. It was a message from Thor, tonight belongs to Young Fathers. Or, at least, that's what we thought at the time.
Electronic Beats' spring festival season will hit Bratislava, Prague, and Cologne in the next few months.
Archive, Son Lux and Young Fathers are Headlining the EB Festival in Bratislava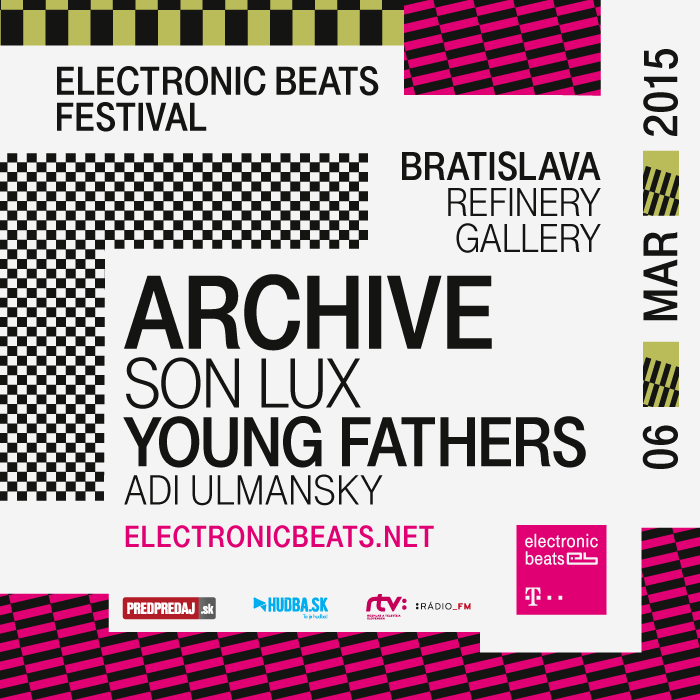 Our bash in Bratislava is planned and the theme is alternative hip-hop.
As the inaugural date of our Spring Festival Season draws ever closer, we're incrementally unrolling the lineups for the gigs that will hit Warsaw, Bratislava, Prague, and Cologne. Last month, we revealed the indie-pop and house-oriented acts that will perform at the EB Festival in Warsaw, and today we're unveiling the roster for our Bratislava blowout, which takes place at the Refinery Gallery on March 6 at 20:00.
This time, the acts all have roots in odd rap. The headlining band, Archive, has traversed the grey area between electronica, trip-hop, and progressive rock since the mid-1990s. The London group's most recent album, Restriction, hit shelves this week. Check out the title cut below.
We've enlisted American post-rock/alt-hip-hop auteur Son Lux to support Archive. He's something of a jack-of-all-trades who has made soundtracks for films like Looper and The Disappearance of Eleanor Rigby. The former Anticon signee recently locked in a deal with the legendary Glassnote label.
Lux's former Anticon labelmates Young Fathers are also on board. The Scottish rappers won the Mercury Prize last year for their last Anticon album, Dead.
Our TMTS graduate Adi Ulmansky will close out the Bratislava lineup. The Tel Aviv-based up-and-comer fits the bill for our festivals in Warsaw and Bratislava, as she skates the line between indie electro and rap with grace, attitude, and earworm pop hooks—which is why we've booked her to perform at both gigs.
Purchase tickets to the festival in the form below: