Alone Together With 18+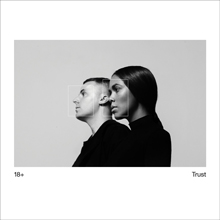 18+, a formerly anonymous futuristic R&B duo that released its debut LP Trust via Rob Booth's bountiful Houndstooth label last fall, has stirred interest with a series of uncanny videos and steamy tunes.
Ahead of their performance at the CTM Festival last weekend, EB Contributor Russell Dean Stone contacted them online to glean a better understanding of how the pair's distinctly millennial visual art, music, and creative process reflect the ways virtual communication has transformed contemporary socialization.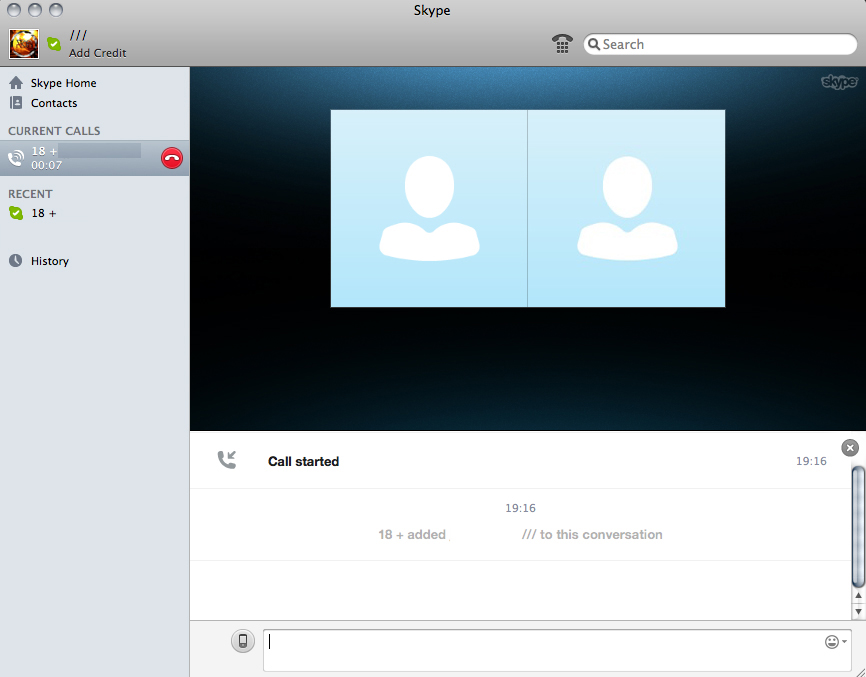 An interview with the electronic R&B visual art/music duo 18+ involves a faceless Skype call. Its constituents won't abide by a webcam, so it's just their familiar voices travelling through the lonely Information Highway.
The solipsistic experience of chatting with them over the Internet fits for a band that deals in the currency of expressing secrets remotely via freaky cybersexual electronic R&B. 18+ is a platform its members use to navigate the ambiguous grey areas and paradoxes between public and private spheres of technologically-mediated socialization.
"18+ gives us room to express ourselves in an intimate way without the feeling of embarrassment or the immediate social ramifications of our thoughts," offers Justin Swinburne, who works in conjunction with Samia Mirza under the 18+ moniker.
His remarks indicate the changes digital media have wrought on the relationship between personal identity and social interaction. Everyone who's created a Twitter account or Facebook page is confronted with the task of representing their "real life" personality online and the possibility to do and say whatever they please if they operate under an anonymous pseudonym, as did Swinburne and Mirza when they launched the 18+ project in 2011. The pair's early recordings, a trilogy of mixtapes titled M1xtape, Mixta2e, and Mixtap3, appeared under the nondescript and incestuous monikers "Bro" and "Sis."
"The Internet allows you this moment where you can be by yourself but still communicate private moments," Swinburne explained.
The paradox that 18+ tells its secrets in public informs the duo's creative process of making music, videos, live performances, and artist personas. It also plagues the lonely hour when you're sitting in front of the cold halation of a computer screen, sharing your secret thoughts, feelings, fantasies, and nude photos. It's a public—or at least semi-private—disclosure that still feels like a personal moment, and that can cause some cognitive dissonance between the feeling of isolation and the reality that your laptop is connected to billions of others.
Likewise, listening to an 18+ song feels like intruding on a clandestine moment even though they're widely distributed via labels like Houndstooth, which recently released the duo's debut LP, Trust. The tracks feel illicit because they're steamy bedroom jams function as explicit confessions. On "Midnight Lucy," an XXX cut from Trust, Mirza murmurs the lines "Licking on her clit saying, 'Come here, kitty kitty cat.'"
Aside from the racy lyrics and textural production, 18+ tunes are also quite literally bedroom jams. After all, they were recorded in the solitary confines of Swinburne and Mirza's bedrooms, which were located on opposite sides of the country while they were recording much of the material for Trust. The long distance collaboration began after the pair graduated from the School of Art Institute of Chicago; Swinburne moved to New York while Mirza ended up in Los Angeles. Although both of them now live in LA, they still prefer to work on music in secluded environments and pass their projects back and forth.
"Even when we've stayed together for a period of time, we couldn't do it if the other person was around," Mirza explains. "Our parts in 18+ happen very privately."
Their creative collaborations are thus intimate artistic conjugations mediated by fiber optic cables, remote romps during which they expose denuded fantasies and unload into each other's inboxes. Their method of collaborating on sultry songs from separate rooms mirrors the transformation of physical intimacy with the rise of cybersexual technologies like remote-controlled vibrators and teledildos, which allow long-distance couples to get each other off from afar using futuristic, gender-adapted sex toys that match one user's strokes on a silicone dick with pumps on a partner's faraway fleshlight in real time.
18+ music videos represent another mixed ground between private and public life. The video for "All The Time" splices images of gyrating, big-titted computer-generated avatars into home footage, which has the uncanny effect of alienating the familiar as it familiarizes the strange. The duo's aesthetic often mixes CGI humanoids with images of real-live people and recalls the unsettling visuals that the revered "post-Internet" artist Jon Rafman made for Oneohtrix Point Never's track "Still Life." The creepy clip depicted the secluded millennial settings from which we privately participate in public discourses, like a bedroom broadcasted via webcam or a keyboard and desktop computer covered in crumbs and detritus.
"That scene [of visual artists] is very much like the people we went to school with, that sort of stuff has always been around us in the atmosphere," Justin says.
Avatar artists like 18+'s Bro and Sis have become staple figures in the fabric of contemporary pop culture, from the Gorillaz to the 3D hologram pop star Hatsune Miku and Arca's uncannily sexual representations of the online alter-ego Xen. Perhaps we're headed for a future in which we feel the need to adopt virtual disguises in order to feel safe when we bare our souls. The merging of bodily organic humanity with synthetics and rapidly accelerating technological cerebral experiences seems like an inevitable future, and one that 18+ are prepared for. When Mirza tells me that "We don't speak that much, unless it's necessary," I can't help thinking they know what's coming.
Just before we disconnect, Justin drops me one more quote for the piece. It's been clear all along that they are both slightly uncomfortable going through the motions of doing press, and they sound like they're a second away from sighing at any given moment. Maybe they think interviews are an unnecessary distraction, or maybe it's part of the persona.
"I feel like we've said too much," he laughs. It's a flippant comment, but I think he means it.
This article was written by Russell Dean Stone.
Junior Boys: Interview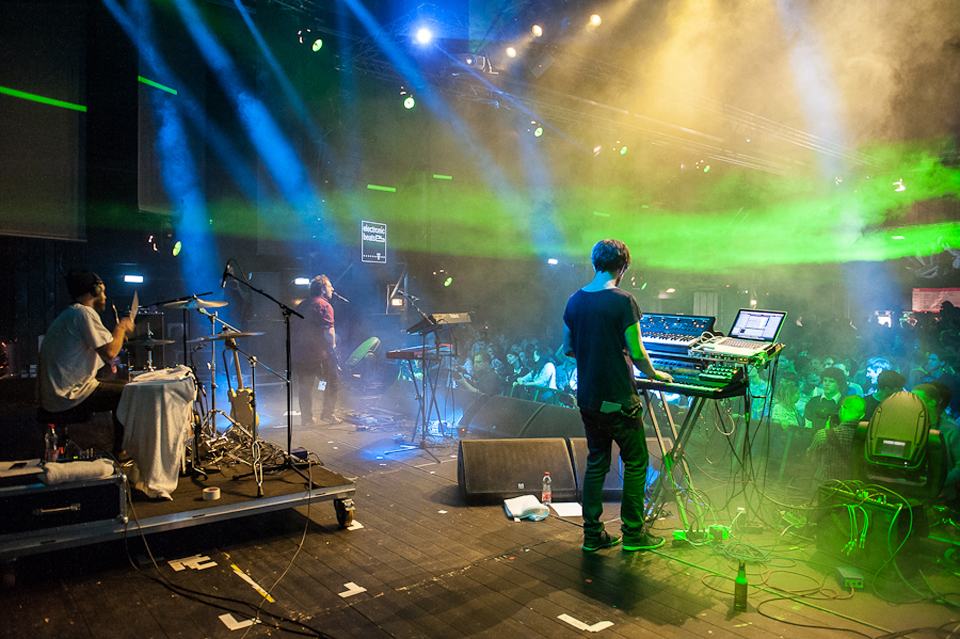 Junior Boys' Jeremy Greenspan and Matt Didemus have come to be poster boys for a very precise kind of pop music. Indie-informed and highly literate in dancefloor forms, they've mastered the art of courting critical praise and building up loyal fans on the ground.
Now, they're in a state of flux. Interesting flux. Exciting flux. But definitely flux. Despite living on different continents and working across different time zones, they've managed to release four full lengths since 2004 (including one of the best albums of 2006 So This Is Goodbye). Now, with their album contract ending with the Domino label, their re-evaluating what comes next. EB's Moritz Gayard went backstage at Electronic Beats Festival Budapest, to find out where the duo go from here, why they're foreshadowing a move away from albums for smaller vinyl releases and which one of them has a hankering to make r'n'b.
Moritz Gayard: Welcome to Budapest. There was something new which you just rehearsed, is there going to be a new album?
Jeremy Greenspan: No. I think it's going to be for an EP or a 12″ or something like that.
MG: A digital release?
JG: We'd probably do it on vinyl I would hope.
MG: Will you release it through Domino?
JG: I'd love to put that release out on a small label.
MG:One of you is living in Berlin, what does that mean for the band when one of you is in Canada and one of you in in Berlin?
Matt Didemus: It's been five years so …
MG: Do you feel like a Berliner?
MD: Does anybody feel like a Berliner?
MG: If you want to work on something do you do it via filesharing?
MD: Not much, we fly more often than we … file.
JG: I have a couple of days off in Berlin so we'll go and do a video or something like that. That's why our albums take so long to make.
MD: We don't have any pressure to do an album at the moment because we've just finished a contract so we have some time to decide what to do.
MG: Do you want to remain linked with a label like Domino which has a reputation or, like Mostly Robot playing here, their label is Native Instruments which is known for making software rather than being a label.
JG: I think that if we were going to be doing an album we would want to be with a label like Domino but at the moment we don't have any plans to work on an album. I'm much more excited to work on 12″s right now. It's so much less pressure, it's more inspiring.
MD: It's more fun.
MG: Isn't it a different audience?
MD: I don't know how important album culture is anymore apart from maybe in the world of press. We all listen to single tracks. I know so few people who listen to albums.
MG: We do album listenings at EB and now whenever I hear a single track from the listening session I'm reminded of when I first heard it and took my time to listen, because that's the artist's intention.
JG: We do like making albums.
MG: You do have fans who are perhaps expecting an album release?
JG: I think they would like some EPs too. I think albums are too longs these days. Classic albums, to fit on a piece of vinyl, should be 35 minutes or something like that. That's how long I think an album should be. If we could get away with making albums that were 35 minutes I think I'd be into that but people nowadays want a 60 minutes album and that's too long.
MG: You're not working on an album, but what are you working on?
JG: At home I do a lot of mixing of other bands. I mixed part of the last Caribou record. Actually, Dan Snaith has a record label has a record label called Jialong and I released a 12″ on that and I've got another two of them planned for this year. I've a studio at home that I work at all the time.
MG: There's a lot of good bands coming out of Canada at the moment, Grimes, Purity Ring, D'eon …
JG:  I don't know all the bands but I'm friends with some bands from Canada, Caribou being the one that comes to mind the most.
MG: Your music has always been a mix of electronic and indie influences, what direction will the new EP or 12″ go in?
MD: We'll see what happens, we always start things with the intention that we'll go one way and then go another.
JG: I've just completed an album for a new artist named Jessy Lanza and that was me trying to work on stuff that sounded as much like r'n'b as I could. For us I don't know. I had this vision of us working on more industrial sounding stuff but we think more in terms of equipment than styles, we think about what kind of equipment we want to use more than anything else. That's what determines what it sounds like.
EB Listening: Xhin's The Realm EP streaming in full
Here is Token Records' 5th anniversary release, an EP full of Sheffield-bass and glassy soundscapes made by acclaimed Singaporean beat-master Xhin (pronounced as "sheen"). Some month ago, during his album launch party at Berghain, he drove us all crazy with a massive set. Now, just some months later the maniac is ready to drop his next EP The Realm. Have a good dance in your living rooms and offices while listening to the EP below.
Token will release The Realm by Xhin on March, 12th.
EB Exclusive: Yvein Monq – Post Apocalyptic Codex X EP + interview
Yvein Monq is a young and promising producer based in Budapest, definitely one to watch. His very first album Hookers in My Strings was released in 2010 but he's stepped it up a level with his conceptualized record Post Apocalyptic Codex X on newly debuting Budapest label 8ounce. Lost in time and space, this is a memory capsule telling you the history of a fallen mankind as seen from the future. Inspired by sci-fi movies, Yvein Monq's experiments are exploring the far boundaries beyond massive bass music, ethereal electronica and instrumental hip-hop. His dark melodies are about deep thoughts on an after-human era creating a surreal atmosphere.
Yvein Monq's highly anticipated sophomore release is available for exclusive stream below. Have a good trip and enjoy the post-apocalyptic vibe!

You're a graphic design graduate and musician; how would you introduce yourself?
I'm graduating as a graphic designer from Moholy-Nagy University of Art and Design Budapest and my diploma is actually about a music project as well. I'm trying to connect these two things as much as possible. Well, it might be a bit of exaggeration to call me musician. [laughs] I wouldn't call myself musician I prefer to define myself as a beatmaker or producer in last case. My approach is about what I'm really interested in and these are music and musicality as well as visuality. My diploma work is an example for this connection. It's about data based city auralization which roughly speaking means I transform European metropolises divided by river to parameterized soundscapes. There will be an interactive exhibition with abstract 3D city maps presenting some capitals and you can play kind of music on them generated originally by the city's organic structure.
How did you come to music?
I grew up in a family with a lot of musicians, and since my childhood there was music around all the time. I learned playing on some instruments, but forgot a lot. Learned playing piano, drums and some more I was into that time. But lately I'm playing piano sometimes. I like to play on random instruments I borrow from friends, maybe sometimes not even in the proper way, just kidding. But I usually create a lot of samples this way. This is my kind of classical music background, then typical story as I started making beats as I was 15-16.
What and who inspired you that time?
That time I was basically inspired by the big classic hip-hop producers like DJ Premiere. I like him, he was the first I was listening to and then all around Stone Throw Records and J Dilla. I felt Madlib close to me, but later I preferred Jay Dee's direction which was so strong, it was impossible to pass by. DJ Krush, DJ Shadow, DJ Vadim, couple of stuff from Ninja Tune and DJ Cam, too. Then I came over this a bit and got into how I can make beats complete without texts on it, however it's rooted from rap based context. Then started to make music which were ready to release. Then my first album came out, which was really a very eclectic first stuff what I tried to put all my ideas into, classical music stuff with jazz and lot of live music samples.

What are you listening to lately?
To be honest I'm not a big music collector, however, I try to catch up and listen to what's going on out there around the world. This is important to know where you're positioned. I'm talking not about copying or being obsessed with someone, just to understand the big picture.
I'm listening a lot of music from Alva Noto aka Carsten Nicolai, founder of Raster-Noton Records. I like his stuff very much, it's so sensitive. I'm also listening to Steve Reich usually like I was always doing. I have so good memories related to his music. As for contemporary stuff I'm digging How To Dress Well, or the new mixtape from Lorn [with Dolor] called Drugs. Then bigger names like Rustie's Glass Swords. Just name a few suddenly.
You said visuality is important for you. How did that influence Post Apocalyptic Codex X?
I'm very often inspired by images, I'm totally excited about how abstract things would sound like for instant strange lights or likes. This might be a kind of approach of a sound designer, but it influenced the whole EP. The concept is that you're listening to the resonance of the atoms in the space after an enormous catastrophe, whilst mankind is able to make music only with stones and sticks. This is a kind of trip for me.
Each track has a short plot related to the post apocalyptic atmosphere. That's why the cheesy title, because it came to my mind, that the entire stuff is like an old comics with stories related to an era or time period but you're not able to connect them to one coherent story. I find the title very important anyway, it's essential for me that even I'm trying to explain deep thoughts through my music, I need a hint of irony to avoid clichés. And this is articulated on the EP as well.
Where is the sci-fi influence coming from?
I had a huge collection of VHS's, even my father had a notable sci-fi book and album collection. Then couple of years ago I totally fell in love with B or C category Italian sci-fi movies from the 80s, really bad films, even though killer sounds. Like closing a door sounds really shit. Sick but inspiring.
What kind of samples have you used on the EP?
I usually record sounds from my very close environment, I don't use samples from other artists. Also, I have recorded live instruments, for instance percussions, various drums and played with their sounds for a while. I realized that our environment is so rich of sounds that you can twist incredible sounds even from a spoon and a cup if you take your time experimenting.

Do you have contributors on Post Apocalyptic Codex X EP?
Yes, I have contributors. There is Stefanie Barz. I got know her in Rotterdam while living there. I think she is an unbelievable talent, she plays psych-rock and I fell into her voice, so I used it in the first track 'Epiclesis'. As a matter of fact the long talks with her inspired me to find out this milieu around the EP. I also have the vocal of Martina Király in the last track 'Godess of the w_01D'. Then a guy called Lucrecia Protellor has also contributed on 'Ode To Vulture' song, they both make good music by themselves as well.
What does 2012 hold for us?
I'm currently working on the next EP, I have a couple of tracks working on and I'm on my diploma work, which I want present as an interactive exhibition. I got in touch with Origami Sound, they liked my stuff and they will release one of my tracks on their compilation. And I have some project ideas, so we'll see.
Post Apocalyptic Codex X EP is out February 29th on 8ounce (limited vinyl and digital).
Photos: Hargi Csik & Lili Zoe Ermezei
Kuedo recommends Oneohtrix Point Never's <em>Replica</em>
Jamie Teasdale, aka Kuedo, is an electronic musician based in Berlin. As one half of the duo Vex'd, he helped usher in a golden age of creative exploration in British dubstep. Kuedo's most recent solo album, Severant, was released on Planet Mu.
Over the span of his previous two or three albums, Oneohtrix has been able to develop his own musical language—one which most obviously consisted of various arpeggios and Juno synth sounds. Those were also the elements people would use to describe his music in reviews and whatnot. You don't really hear these sounds on Replica, but you do hear a unique musical voice and a continuing narrative to Oneohtrix's exploration—and therefore a language that can't be pinned down to instruments or individual sounds alone. For that reason, it's hard to describe his voice exactly, so I think I'll try and describe more the emotions the record invokes. At its core, Replica maintains a tension between elements that are pleasantly static and things that are constantly changing. It's almost like watching something really immersive on television or on YouTube, being pulled into a certain world, but also being aware of yourself watching. It's a two-fold presence of the work itself and it's something I constantly feel when listening to this album. Replica is not just about what you're hearing; it's also about being aware of what you're hearing, about the gulf between your reality and the one he's presenting. This isn't an intellectual awareness but more of an emotional one. It's music that, for me, describes the flaws of escapism.
He achieves that, in my opinion, through an emphasis on elements of bittersweetness: the music oscillates back and forth between imagination and reality and the difference between the two becomes its emotion. Because Replica is loop-based, it feels hypnotic and circular—but in a very specific way, because the loops aren't clean. Instead, they're imperfectly interrupted by these abrupt events and sonic artifacts like small clips and digital distortion, which make it sound all the more homespun. Clearly, this album has nothing to do with over-glossed perfection. The samples themselves are often taken from eighties commercials and TV shows and are kept rough, but deployed in really brave ways, musically speaking. Often you'll hear a sample appear completely naked, without any real tail or embedding or reverb or whatever. To me, these are the elements which establish the distance between the listener and the track at hand. This music isn't escapist; it admits the flaws of this world and the utopian alternatives.
I admire Oneohtrix for his fearless use of samples and his ability to embrace flaws. It's something that I feel I tried to do on my last album, Severant, but not enough. People describe Severant as futuristic and grand, but my original intention was for it to sound homespun and flawed in its grandeur, even though I'm not really sure it gets that point across. Replica undoubtedly achieves that. These days electronic music is often judged by its level of technical prowess—people have certain expectations about how well rendered things are supposed to sound . . . at least compared to other forms of music. To ignore those norms and expectations requires strength of mind and purpose, which is maybe the thing I respect most about this record. It's also just beautiful and can wonderfully envelop any space in which it's played. ~
—