Pantha du Prince curates 'Kunst als Klang'
Bell techno. Is there such a genre? Hendrik Weber aka Pantha du Prince would no doubt be offended when labeled like this, but it nails down his latest project – The Bell Laboratory, pretty well. Together with Norwegian composer Lars Petter Hagen and other musicians, the Hamburg based producer developed a fusion of techno and 20th-century classical music.
After being premiered at this years Øya Festival, Weber is working hard on bringing this piece of rhythmic percussion music played on a carillon consisting of 64 bells to concert spaces all over Europe.
The first confirmed show of The Bell Laboratory on continental Europe's ground is – wherelse (sigh) – Berlin, where Pantha du Prince will be curating three nights at Gallery Vittorio Manalese in September. Besides the performance of The Bell Laboratory, Weber lined up fellow musical crossers Chloé, a special performance by Philipp Sollmann (Efdemin) and Berlin based design bureau JuToJo, sets by NSI, Arnold Dreyblatt Trio, Natalie Beridze, a special live perormance by German krautrock legends Faust as well as Moritz von Oswald (Basic Channel) and Rashad Becker playing a single musical note.
More information on the event 'Kunst als Klang' and ticketscan be found here (in German). Hopefully there will be more shows of The Bell Laboratory outside the German capital soon. In the meantime: watch the short video of the Laboratory's live performance at Øya 2011 below.
Pantha du Prince rings a bell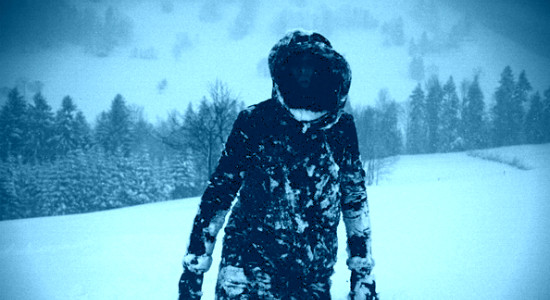 Remember 1997? While techno was taking off worldwide, Jeff Mills released his Kat Moda EP and with this his track 'The Bells' started to make clubbers around the world dizzy. In 2006 Mills re-recorded the piece together with the Montpellier Philharmonic Orchestra, moving the bell samples of his original even further into the foreground. And now with news of Pantha du Prince working as 'The Bell Laboratory' on an orchestrated bell piece, the sublime sound of the instrument comes back to shine again.
In a collaborative effort with Norwegian composer Lars Petter Hagen, the German producer behind the Pantha-alias; Hendrik Weber will be performing the piece of melodic and rhythmic percussion on a carillon consisting of 64 bells. The first piece of this ongoing series of collaborations in contemporary electronic and classical music between Weber and Hagen will premier on August 11th at Øya Festival in Oslo, where Weber, Hagen and Oslo City Hall carillonist Vegar Sandholt will be accompanied by four drummers – who themselves are no strangers to experimental music.
Norwegian drummer Martin Horntveth (Jaga Jazzist), Erland Dahlen (Madrugada), Håkon Stene (Norwegian Academy of Music) and Heming Valebjørg (Oslo Philharmonic) will be joining the piece which is fittingly titled 'The Bell Laboratory'. We are not yet sure how the piece will sound or work excactly – but if you recall Pantha du Prince's 2010 album Black Noise and tracks like 'Bohemian Forest' or 'Stick to My Side' you might get a first impression of 'The Bell Laboratory'.
Rumors around the ongoing collaboration between Weber / Pantha du Prince and Lars Petter Hagen have it that 'The Bell Laboratory' will see a full audio release as well as an European tour later this year. Seems as if 2011 might become a very busy year for Pantha du Prince.
The author on Twitter:
Follow @wwwacht
//