Pictureplane's 'Thee Physical' gets remixed into the next dimension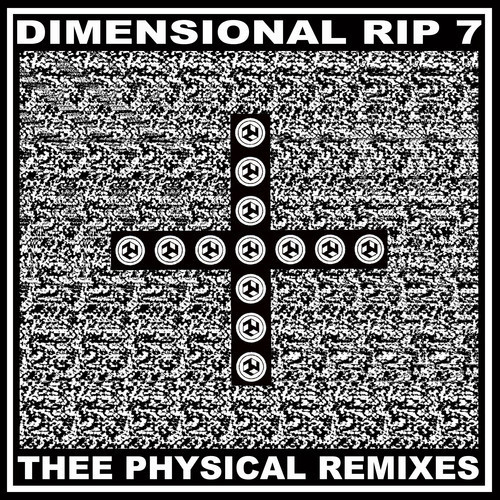 Travis Egedy, prophet of the Pictureplane Post-Physical reality, has just had his Old Testament reworked into the New. A plethora of friends and artists, in collaboration with DIS Magazine, have taken the dance conceptualizations from his work Thee Physical and mixed them into a new dimension of sound. With disciples ranging from Tearist and Shams to Grimes and Unicorn Kid, the selections here are truly essential pieces of our modern rave philosophy:
Pictureplane's "Thee Physical" was a conceptual work about how we, as humans, relate to our 3rd dimensional world by experiencing it physically through touch. and our experience of being human inside of physical bodies in a post-physical digital age. this collection of remixes is a continuation of these concepts, each remixer being hand selected by Pictureplane to work with the digital skeletons of each song, to carry out their own visions of what Thee Physical meant to them, and their physical forms. This remix double album, is the 7th Dimensional Rip. which is an ongoing conceptual art work by Travis Egedy (Pictureplane). Each Dimensional Rip is meant to be just that: a rip or tear within space and time. a way of putting something out into the universe that helps to alter perception and the very world that it exists in. past Dimensional Rips have been anything from group art exhibitions, a zine, a mix of slowed down happy hardcore, or a performance artwork inside of an art museum. the 7th Dimensional Rip is no different.
Along with audio, we are also given visual thanks to Extreme Animals. The duo of Jacob Ciocci and David Wightman have shaped a Twin Peaks-inspired video for their remix, featuring narration by the Log Lady and enough nightmarish imagery to send you hurtling straight into the Black Lodge. Adjust your Fear Fantasy receptors properly and stream yourself below.
Cornelia Van Rijswijk: Post-religion and proud of it
Halloween may be over, but Post-Religion are keeping it creepy. The London-based collective, which includes graphic designer Cornelia Van Rijswijk and Arcade Pony Records manager Alex Wolf, just dropped a brand new mixtape packed full of the sort of stuff we drool over; from the #seapunk rave of Fire For Effect and Unicorn Kid to the foggy delights of Balam Acab and Young Cream, this one will keep the post-October depression at bay. Stream and download it below.
POST RELIGION 4 DESTROY CULTURE – DREAMS + NIGHTMARES MIXTAPE
Tracklist
1) Intro/Capital J – Evil Streets
2) LIL INTERNET – Britney Spears Illuminati Glitch
3) Unicorn Kid – True Love Fantasy
4) Fire For Effect – YR SO WET 1.0
5) Braids – Lemonade(POST RELIGION Live Re – Edit)
6) Balam Acab – Big Boi
7) Crypt – Aspire
8) Christian AIDS – Stay +
9) LIL INTERNET – I WANT 2 B FREE
10) Crystal Castles – Baptism (CRIM3S Remix)(POST RELIGION Smash your teeth into your brain Live Re – Edit)
11) Zombelle & Myrh Ka Ba – Beach Blanket
12 Young Cream – 0
Coral Records releases new Fire For Effect single
We're basking in some golden-ass sunshine today, folks. No, not outside in Reality where the clouds huddle thick; we're treating our ears to a day at 'The Beach'. Fire For Effect, the Kansas-cum-LA reefhead who helped found the burgeoning seapunk trend, has just dropped a brand new single on his Coral Records label. It's a tidal wave of a jam, complete with watery 8-bit stabs and a tropical techno beat that will have you shrugging off fall sweaters and slipping into swimtrunks faster than you can say 'this year's microgenre'. The single comes with two remixes and the poppin' slammer 'E.M.P', and you can stream it and buy it below in the usual way.
"Whoa, hold up!" you say. "I'm a buff + cool bro and I literally can't get enough stuff. How about something totally free? That would be rad as heck." Dang. Okay. No problem, because Fire For Effect has also just released the third volume of his #Seapunk mix series. Listen and download here.