The Vienna International Film Festival in review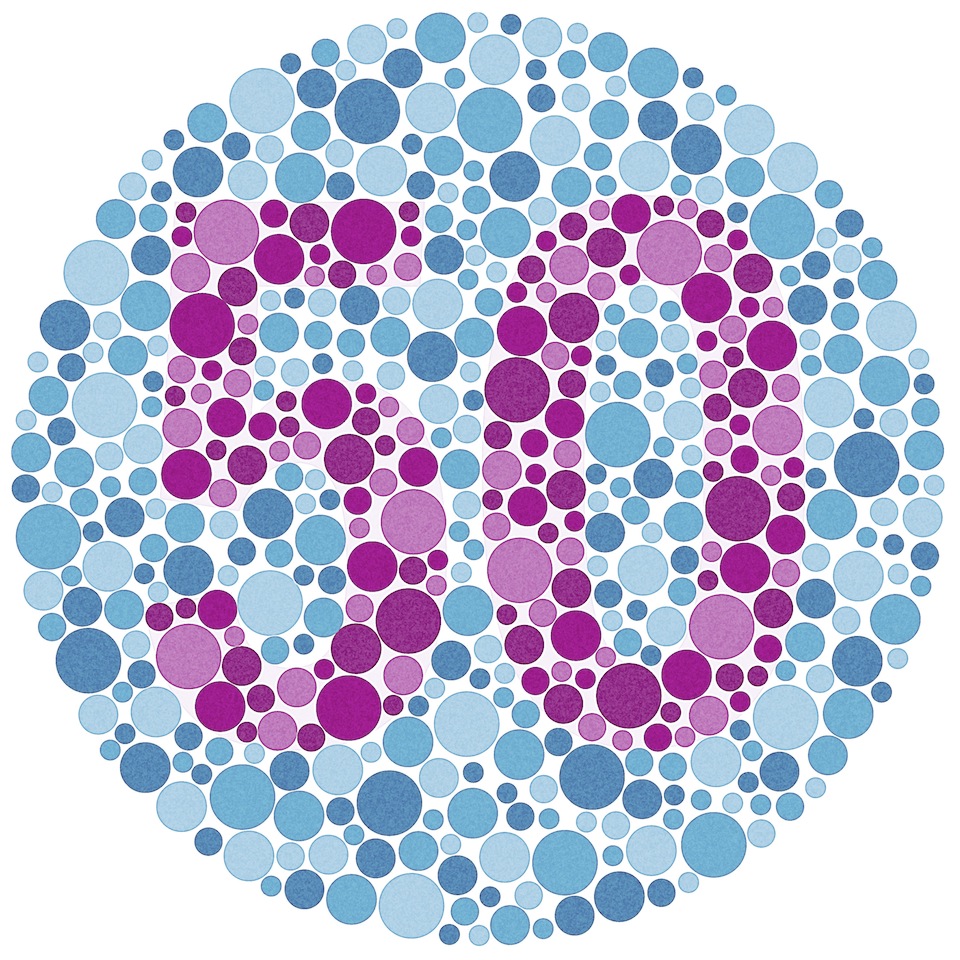 Every year, when the days get shorter and Vienna starts to get even more depressing than usual, there is at least one good reason to leave the house: the Viennale. In contrast to those other international film festivals whose audience is a mixture of chain smoking men in suits buying and selling film rights (the so-called Industry), and those poorly shod experts of the blag who are paid to write about film, the Viennese Film Festival is a festival for the public. That means me, you, and everyone we know are able to buy tickets and attend almost all of the screenings.
Which is what I've been doing. Quite excessively in fact. This has had me trying to figure out the quickest way between the different screenings and yes, sometimes falling asleep in the cinema (despite the fact that there's often more caffeine in my body than there is hemoglobin). I feel like I've been living in some parallel dimension, caught up in the world of serial killers, murderers and heinous crimes. This is wholly my own fault, due my decision to focus on this year's excellent retrospective about Fritz Lang, Austria's most important and visionary son of cinema on the one hand, and the special program They Wanted to See Something Different, curated by Jörg Buttgereit on the other.
While other people enjoy talking about celebrity guests when referring to the festival's biannual cycle (Jane Fonda 07, Tilda Swinton 09, Harry Belafone 11), I prefer to concentrate on the weird trash cinema cycle, which began, somewhat hopefully, with the Larry Cohen tribute in 2010. Cohen is the master of B movies who started his career as writer for TV shows like Columbo in the 60s and came back to his original field when he directed the Masters of Horror episode Pick Me Up in 2006. To focus on his oeuvre was a witty decision, for in between those two touchstones were countless celluloid gems like God Told Me To (1976), Q – The Winged Serpent (1982) and Phone Booth (2002), the Joel Schumacher flick for which he penned the script.
After a break in 2011, this year's Viennale calls once more upon its skills for delving into the abnormal, the weird and the, well, bad (if you were to take the word of most film critics). The motto, "They wanted to see something different" is a line stripped out of the trailer for The Hills Have Eyes, the centerpiece of this year's special program. But they left out the best bit of the slogan, which continues, "but something different saw them first!" Indeed, its only in its entirety that the slogan can accurately sum up what all of this year's selected movies were about—the fear of the unknown which is awaiting us at the end of a journey, the metaphorical bogeymen lying in wait for when we leave the beaten path. Jörg Buttgereit's choice of films is as excellent as you would have expected it from the director of Nekromantik. Whether we as an audience came across terror in outer space (as in Alien or in the weird Italian movie Terrore Nello Spazio) or in the backcountry (which feels about as strange and far away from us city boys as foreign galaxies) the careful curation and mixture of obscure and mainstream made it consistently worth the ticket price.
That some of these films functioned more as contemporary artefacts which are more likely to illuminate gender relations and the political climate of a certain time than they are to provide actual scares, hardly needs to be articulated. However, there are those special few—the best of these movies—that manage to do both. And really, is there anything better than that?
Check out the special program They Wanted to See Something Different here or watch Jörg Buttgereit's documentary about monster movies on YouTube.
Azari & III's favorite things
"What do you need out of life?" This is the question we asked Azari & III recently, and the group got back to us with some of their favorite things, from directors to planetary bodies.
Technical Tools
Ideas, vintage Neve strips, 176 compressors, Neumann U47s and M49s, SSL G series buss comps, double dongs.
Films & Directors
Gaspar Noe, Vince Gallo, Fritz Lang. The documentaries FOOD INC and The Corporation. Melancholia. The talented young Canadian director Michael Dowse. The Book of Negroes.
Literature
Murikami's Kafka by The Shore, The Journeyer by Gary Jennings.
Holiday Destinations
Negril, Jamaica. Amalfi, Italy. The Mayan ruin of Tulum. Planet X. New Orleans' French Quarter. Muskoka Woods in Ontario. Jupiter's moon Europa. Rwanda (you won't regret it!)
Watch a new Apparat video and win two deluxe editions of 'The Devil's Walk'
Here's what happened since we last spoke Re: Apparat: There's a new podcast by Sascha Ring for the relaunched Groove magazine website. Also, there's a pretty, unofficial music video for the new Apparat song 'Goodbye', which features the ethereal voice of Austrian singer and musician Anja Plaschg, better known as Soap&Skin. The video comes with images by German director Fritz Lang, taken from his 1928 silent espionage thriller 'Spione'. Nice to look at – but not as nice as the story about that little robot in the official Samam Keshavarz-directed 'Song of los' music video (see at the bottom of this article) that we mentioned the other day.
Despite the song and video, Ring of course isn't saying goodbye at all, au contraire: his new album 'The Devil's Walk' (listen here) is out now via Mute Records and Electronic Beats recommends his European tour with Apparat Band (which you can get a taste to with the new Slices Magazine DVD from our latest Electronic Beats Festival in Prague, for more dates see below). And: don't forget to come to Electronic Beats Festival Bratislava, Slovakia on October 15th, where Apparat Band will be joined by Lamb and WhoMadeWho.
To celebrate, we're giving away two signed CDs of Apparat's 'The Devil's Walk' deluxe edition (see above), one of them bundled with an also signed copy of Apparat's recent DJ-Kicks compilation. Just fill in the form below and keep your fingers crossed.
Loading…
Electronic Beats Recommends Apparat Band Live:
15.10. SK-Bratislava – Electronic Beats Festival @ Majestic Music Club (w/ Lamb, Bon Homme)
21.10. NL-Amsterdam – Paradiso
22.10. NL-Nijmegen – Doornroosje
28.10. HU-Budapest – Electronic Beats Festival @ Millenáris Teátrum (w/ Buraka Som Sistema, Does It offend You, Yeah?, FM Belfast)
31.10. D-Leipzig – Centraltheater (w/ Warren Suicide)
02.11. D-Frankfurt am Main – Mousonturm (w/ Warren Suicide)
07.11. CZ-Prague – Roxy
08.11. A-Vienna – Flex (w/ Warren Suicide)
09.11. D-Munich – Kammerspiele (w/ Warren Suicide)
10.11. D-Stuttgart – Waagenhallen (w/ Warren Suicide)
11.11. D-Heidelberg – Karlstorbahnhof (w/ Warren Suicide)
12.11. D-Dresden – Beatpol (w/ Warren Suicide)
19.12. D-Berlin – Hebbel am Ufer