"It's fun to play real hard music to 5,000 people" – Hudson Mohawke interviewed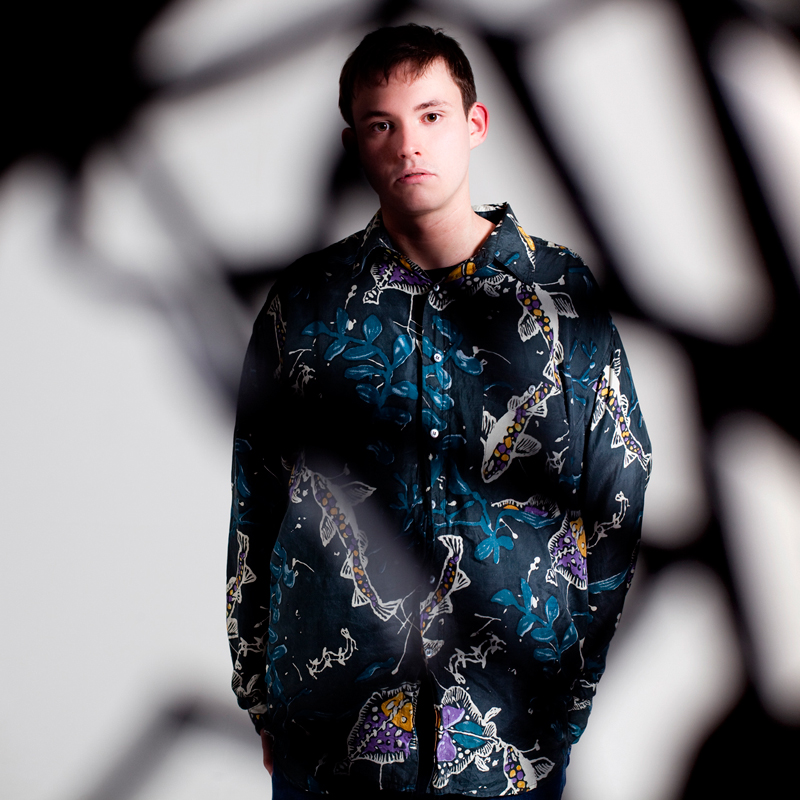 Hudson Mohawke's career can be traced back to his teenage days in Glasgow when he was known as DJ Itchy—the name he went under when he became the youngest ever UK DMC finalist.
Having attended the Red Bull Music Academy's scholarship program, the now 26-year-old Scottish producer went on to build a diverse discography, putting out a number of EPs as well as his well-received debut album Butter on Sheffield's Warp Records. However, he's remained closely connected to the underground via Glasgow's LuckyMe collective. Most recently, HudMo has seen his profile sky rocket, collaborating with producer Lunice as TNGHT, getting Twitter shout outs from Stateside producer Jus Blaze and working with Kanye West. Before his live set at Electronic Beats Festival Vienna 2012, we sat down with HudMo to discuss his latest projects, his connections to the world of high gloss pop and the simple joy of musical discovery, from Discogs to Soulseek.
I read that when you recently recorded with Lunice you finished the TNGHT EP in four days! That's impressive. 
That record was done with the idea of making something simple and direct. What we've both done in the past is, to some extent, very rough electronic music. The intention was not to focus too much, we pretty much did it for fun.
When making music under Hudson Mohawke, are you working in the studio alone? Your final output is pretty much club music but I imagine that it feels different when you're working on the track beforehand. Are friends hanging out at your place when you're at work?
Sometimes there are some people stopping by. But I kind of like to work alone. It can be a bit distracting with too many people around. I like the collaborative feel, but even more so when I feel I'm in my own zone.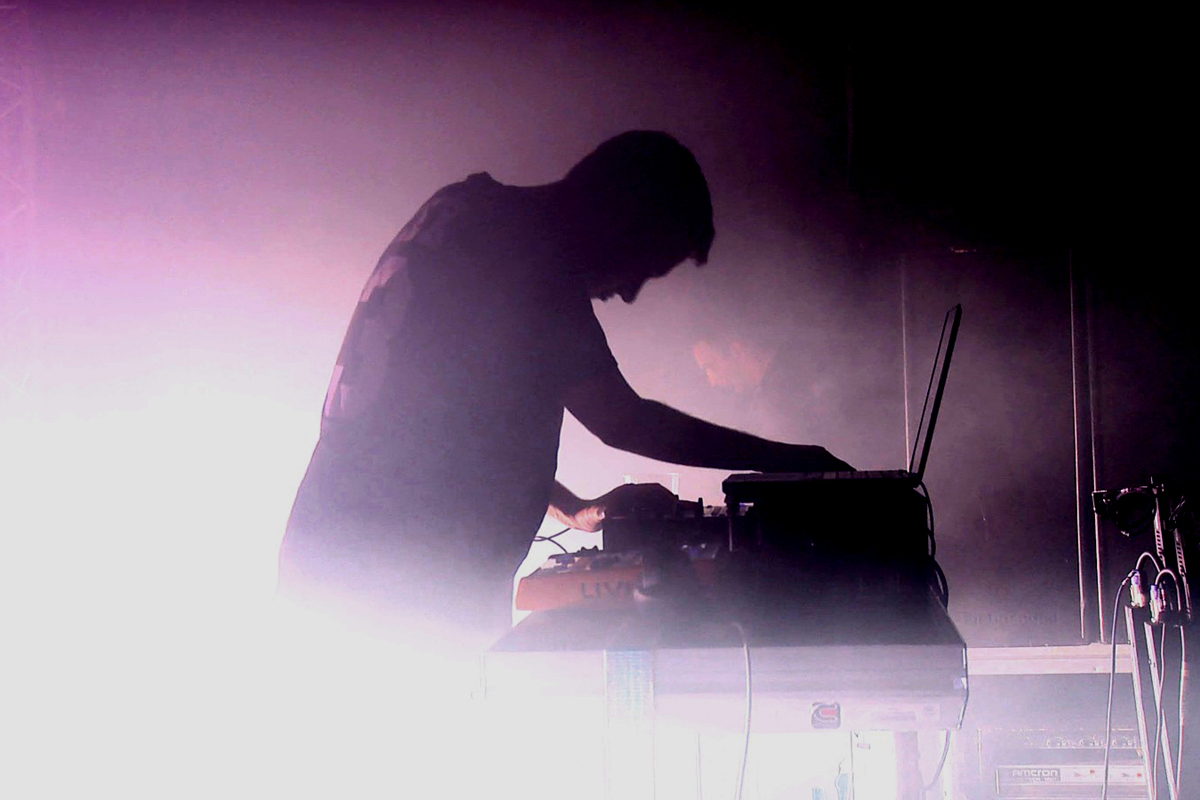 What about when you work with other people? The Kanye West collaboration for instance…
Well that's a whole different thing again. I don't talk about that too much because they don't like their creative process to be discussed, but they're not so different from other people. On that level there's nothing that couldn't also been done with a laptop—but that's the beauty of it. You can keep things very simple.
How's your new album on Warp getting on?
I've been working on that for the last year or so but I don't want to rush these things. The TNGHT project was intended to be a quick one-off release, an opportunity to throw out a fun record and maybe do some shows, then just leave it. But this project has taken off a bit since, so we're focusing on it a little bit more than we originally thought.
Have you been playing live shows together? Since you and Lunice don't live too close to each other, I guess rehearsals are difficult…
He's based in Montreal, but he's in London probably twice a month, so we see each other a lot. The TNGHT shows have been amazing so far. I mean, I really enjoy my own shows because I can show a full spectrum of what I do and the  different directions I've got. With the stuff we've worked on together, it's much more club-oriented. It's just so much fun to play real hard music to 5,000 people—it's very refreshing!
Are you still connected with Red Bull Music Academy? You attended their scholarship program a couple of years back.
I went to their Toronto workshop in 2007. I had to fill out this outrageous 40-page application, but that was a kind of life-changing opportunity. And if making music is your dream, then I'd say go for it!
As someone with strong connections to the underground, did you hestitate before agreeing on a branded commitment?
It's easy to get a bad impression of a brand, but when you take a look under the surface you realize that although it might be funded by a corporation, the people behind it on the creative level are generally people that know their stuff. You don't work with a marketing executive. The people involved on the creative side are creatives themselves.
On keeping things fresh: you've produced a number of pop and hip hop bootleg edits over in recent years. How do you pick the material you're touching?
It needs to be an original song I really like. It's also important that nobody else has really tackled or reworked the tracks. The Pleasure EP was similar to the Ooops! vinyl—we obviously couldn't clear them, so they had to be kept under the radar. The Pleasure EP was very limited.
It sold out instantly! Are you still buying records? How much does the Pleasure EP sell for on Discogs?
I can't tell, I think the Ooops! vinyl goes for 60 or 70 euro. Yeah, I use Discogs, most of the stuff I buy there are old breakbeat, rave, hardcore and jungle records. Stuff that I used to have on mixtapes but never owned an actual copy of, stuff that was hard to track down.
It's like a kind of well-stocked convenience store nowadays, a place where you get what you need even if sometimes ridiculously overpriced.
I didn't used to buy that many when I was DJing more often. However, I want to get my hands on as many records I can before people start rediscovering vinyl. At the moment you can still buy for decent prices, but that might change. I'm starting my collection all over again.
Do you have a 'real-life' record store where you stop by now and then?
Not so much. Rubadub in Glasgow is very good, but I tend to just look for second-hand stuff from a charity shop. I don't buy a lot new.
What about streaming services such as Spotify or Deezer?
I think Spotify is excellent! I mean, they don't offer everything, but often enough I'm surprised by how much obscure stuff you can find there.
The only problem with streaming platforms is that they lack black metal music, for instance, or congeneric styles. The only places where you can put your hands on these is old-fashioned record stores, mail order or, going back a bit, within the Soulseek network.
I used Soulseek years ago! Is it still going? I found out about so much music only through Soulseek! Also the community that built up around the service was amazing! It was very encouraging to discover new music based on the people's libraries, or though their direct recommendations.
The weird and great thing about Soulseek was its anonymity in comparison to today's social networks—although you knew about the other person's library, you didn't know who he was. It's quite different to today, where you couldn't care less what your Facebook friend is listening to right now.
You'd know the people through chats or the radio stream though. But you needed the urge to discover new things. You've searched for artist x, found it, but discovered a to z, too! Amazing! ~
Catch up with Hudson Mohawke:
26.10. SA Johannesburg – TBA / 27.10. SA Cape Town – TBA / 31.10. FR Paris – Social Club / 02.11. DE Berlin – Gretchen / 03.11. DE Munich – Rote Sonne / 15.11. UK London – Oval Space (as TNGHT)
The author on Twitter:   Follow @wwwacht
//
Interview: Dam Mantle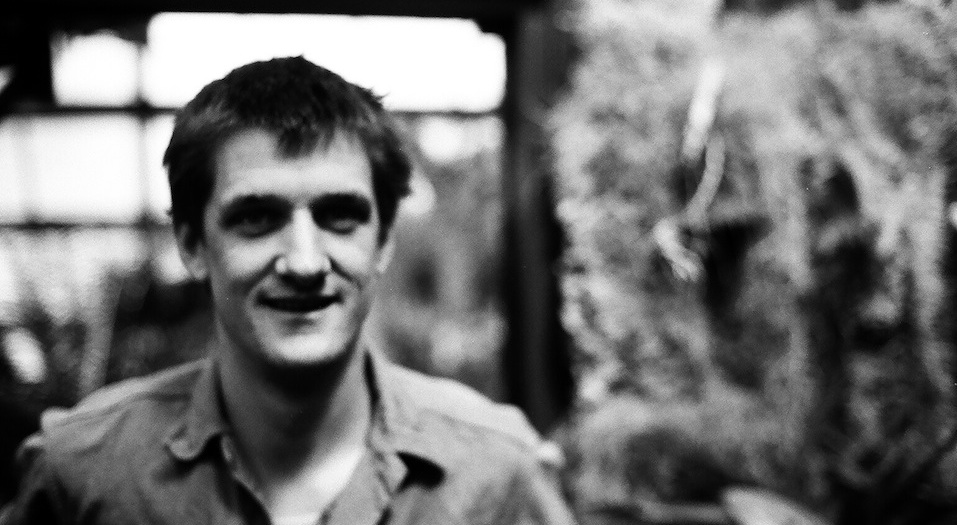 Like many students of the historic Glasgow School of Art who find themselves embedded in the rich, cultural scene that surrounds the institution, much of Tom Marshallsay's education was extra-curricular.
Feeding off his environment, he spent his free time creating music, the inevitable result of a youth spent record shopping and travelling from Canterbury to London to soak up the capital's dubstep and drum'n'bass scene. While he may have studied fine art, it's his brittle, reflective electronic productions as Dam Mantle that have garnered the most critical attention; now, with releases on Growing Records and GetMe! – a split release with Becoming Real on the London label where he pitted washed out juke against Becoming Real's hyperreal grime was an unheralded gem – all ears are trained to his debut album, due out in October on Witchita. Time, we thought, for a catch-up.
Like what you hear? This Friday 14 September sees him sharing a bill with XXYYXX, Finkobot and Giraffage at Berlin's Marie Antoinette as part of Factory. We have three pairs of tickets to give away by entering a raffle (the form is at the bottom of the page). Deadline for entries is Friday 11am CEST. Winners will be notified by email.
EB: Your album is out in October, are you looking forward to getting that out there?
DM: Yeah. and I'm doing this EP a week before on GetMe! It's got the title track on it so it's sort of the single for the album. On the flip there's two tracks from my side project called Lovers Rights which is three of us and much more focused on using analogue equipment and being 'floor oriented than my other stuff.
How did the Dam Mantle project come into being?
Dam Mantle was my first serious project. I have the same story that most people probably had: I was playing in bands when I was 13, playing bass and drums, on a sort of post-rock slant. Then, a few years later I started DJing. It just made sense to start making music which was similar to what I was mixing. I would do mixing with friends and got into buying records. A lot of my friends were into jungle and drum and bass, I was more into dubstep records and would go up to London and go to jungle and dubstep nights; that's what really excited me, hearing jungle in a club. It's that whole cliche: it changed my life.
Did studying at GSA have a big influence on you creatively? 
Of course. I was living away from home for the first time, buying more records than I'd ever had before, being at a school where you're basically given time to do whatever you want and being surrounded by likeminded people. It was a dream. I was focused on doing painting traditionally, but I always knew my heart was in doing music. I haven't stopped thinking about doing visual art, it just so happens that my time is spent doing music.
Does visual art inspire your music?
I don't think it works that way. If anything, the images will come out of sound – a piece of music will be made and it will invent things which may or may not be images. I think sounds inspire me; what I've been exposed to. It's hard to vocalise because you are of course molded by your environment, your city. This album was created when I was living by a motorway so you've constantly got drones, you've constantly got machines around you all the time. There's no doubt that that affects what I end up making and it always has.
[soundcloud url="http://api.soundcloud.com/tracks/57046365″ iframe="true" /]
It's interesting that your album opens with two tracks named after your home city of Canterbury – a beautiful, historical environment.
And those tracks are not very electronic, in fact they don't feel very machine-like at all. If anything I was nodding to a heritage – music that's come from there, 70s psychedelia like Caravan as well as the Cathedral and the architecture of the place, the contradictions – and memories in me. It isn't an audible representation, it was about what was in me. While I'm always happy to talk about my music, I don't want to pin it down to a set concept but music can only be what it is to the listener and I hope it will mean different things. There's no set concept. It's music: it's going to mean different things to different people.
There's nothing worse than finding out you've interpreted a song the "wrong" way. This is likely if there's only one intended, prescribed meaning.
Sure. And I hope my album isn't too sad. A couple of people are always telling me that I make music that sounds really sad, but I don't think so. A prime example of how music is heard differently by different people.
You're playing a gig in Kreuzberg this Friday. What's Berlin like to play compared to other cities?
I like Berlin, I played a gig in the Reichstag and again with Dirwan [Gold Panda] and know a lot of people who have ended up settling here. It's really hard to pin down one place to one vibe, I guess it depends on which club you're in and what time of night. I always have a good time there, even if it's more the time after I played, hanging out and getting in front of the speakers.
We are rather partial to a bit of K-X-P at Electronic Beats. Throbbing riffs and motorik beats are squeezed out of a guitar, a bass, drums and not a lot else, and yet they make a sound that is exactly like something you can lose your shit to in a club. Championed by Glasgow's Optimo, and with at least one member of the band being involved in some sugary pop productions, their latest 12″ the 'Easy' EP comes out on Melodic in November. Ahead of the release you can stream the title track below. Panpipes, chugging guitars and primal howls come together to sound like Hawkwind doing MDMA with Turbonegro. We love it.
Debukas – Set yourself on fire
Whilst trawling through my iTunes I often discover music that is a mystery to me. Where is it from? Is it new? Is it old? How, exactly did it get there? These musical lucky dips take place with an alarming regularity that makes me feel both guilty and happy, and this is how I discovered the I am Machinery EP by Debukas. Neon pop with a black beating heart and chromium edges that is two parts retro to three parts future, the four track EP is heady stuff indeed and al the more surprising for being released on Leeds' bastion of electronic club music 20:20 Vision.
So after a quick trawl on the internet turned up zero information about the man (except a couple of guest vocals, a video of him covering Nitzer Ebb's 'Join the Chant' and the fact he lives in Glasgow and is called John Clark) I decided to send off some questions to find out some more.
Use the embedded Soundcloud player below and grab an exclusive download of one of the EP's highlights – 'Set Myself on Fire'
Hello Debukas – you seem to have arrived fully formed in the musical universe. What were you up to prior to the release of the I am Machinery EP?
I've been playing and recording music for a bit of a long time, and have been influenced by records since I was as young as I can remember. When me and my older brother were very young, our mother used to buy us bargain bucket 7''s from Woolworths. Stuff like Gary Numan, Thomson Twins and Ultravox that had been out a few years previously. Prior to Debukas I was doing things ranging from noisy guitar bands to fast-paced Detroit-ish electro, even some disco. The Debukas sound has come together over the last couple of years, and the last thing I put out before this EP was a remix of Wild Beasts – "Hooting & Howling"
What's up with Glasgow? – it seems to be the epicenter of interesting electronic music
Absolutely. For one, there are some real quality club nights past and present, most notably for me Optimo, Club 69, Monox, Numbers. There is also one of the best music shops around in Rubadub, which for years has stocked a grand selection of underground music. It's no wonder really that so many interesting artists have been spawned through record buying and clubbing in Glasgow. It's dark and diverse, but also a party city.
I like your Nitzer ebb cover video – what's your favourite Nitzer Ebb moment?
'Join In The Chant' is probably my favourite tune, but one I keep going back to is "The Way You Live" from the first EP. The rhythm is loose but still very mechanical. It's like some kind of tribal factory dance.
Can you tell me some more about the meaning behind the lyrics of "Set myself on fire"?
For me it describes the feeling of a huge rush of positivity, from music or whatever. It's not about self-harm anyway. I can imaging Prince saying it during a serious funk session.
Can we expect an album in the near future?
Yes, probably near the start of 2012. I think there will be at least one more single before the album. I have at least 40 tracks to choose from, so there's no shortage of material.
Are you planning world domination or a steady journey on your own musical path?
A steady journey to world domination sounds good to me. I'm looking forward to exploring more sonic possibilities with the Debukas sound. At the moment there's plenty scope for experimentation, and no ties to a particular genre, so I'm planning to have fun with it.
What colour best describes your music?
Purple
If Debukas is black, what is white?
Something rank like Mumford and Sons.
Anything you'd like to plug – from you or someone else?
Most of the recent Numbers catalog has been immaculate. The new Jamie XX record is great.