A week in the life of EB: Our picks from the last seven days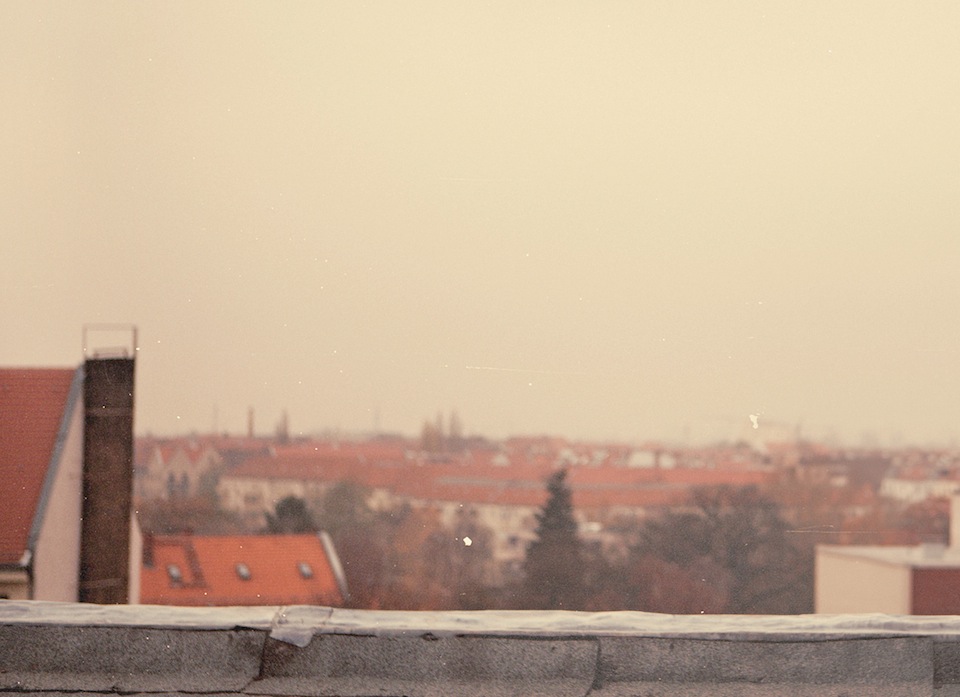 As the year slowly falls away, so too does the amount of free time we have. People rush hither and, occasionally, thither on their way to holiday errands. Minds look back over the preceding months and are consumed with self-satisfaction or lamentation. The blue of the sky is immense, the cold white of the ground evoking memories of the Void. Not much time at all.
That's why we're here. We want to help you. Why DIY when we can DIFY? Look, see:
Pictureplane's Travis Egedy was brought into our embrace with his new column GOLDEN BLONDE. A new visual delight from NU DEPTH accompanies.
The dream-soaked Visions was Grimes' perfect pop statement, and comes recommended by us as one of our top picks for the year.
Doldrums lurks beneath a veneer of Lesser Evil but is purely peaceful.
The radio became beautiful this week: soothing balm in the form of The Orb and jagged chaos with Bestial Mouths.
Nourishment was given in the form of Fast Food. Warmth, however, was rejected for cold: we're comfy in nihilism with Audioccult and a selection of albums for depression. What brings our InmostLight out again? Clothing ourselves in BlackBlackGold and filling our eyes with selections from Louise. A great Birthday Party is planned for you.
Others spoke, and were spoken to: András Hargitai, Andy Butler, and Alex Barck all join hands to dance and chant around Gabriel Prokofiev for not having a name that begins with 'a'.
This was the week.
Now you may go. ~
Golden Blonde: Travis Egedy on NU DEPTH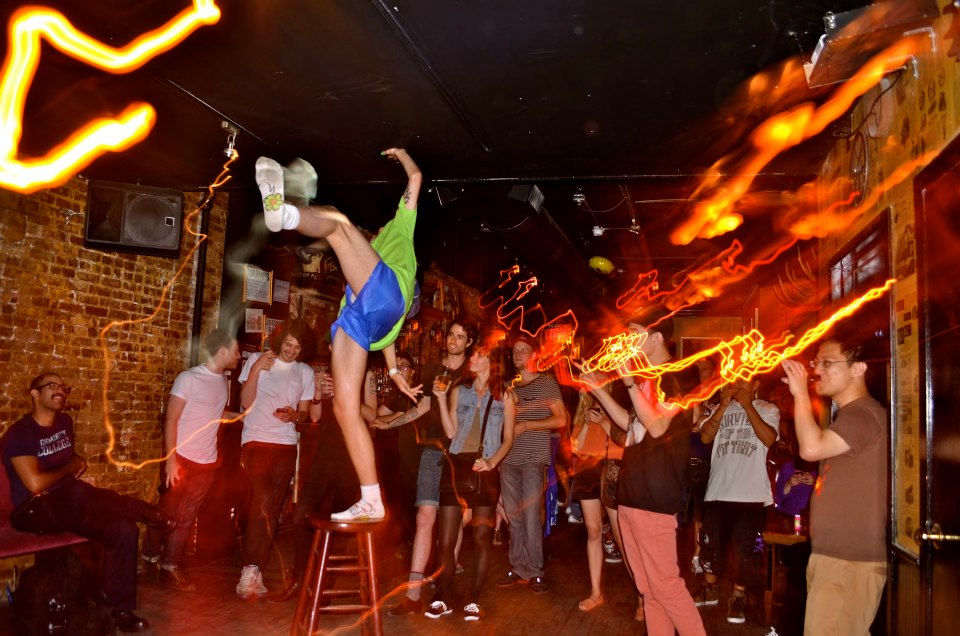 Travis Egedy's work as Pictureplane redefined the post-physical rave lifestyle. Now he joins us in a new column dedicated to the extremes of pop, weirdness and everything in between. Face a new Golden Blonde…
Welcome to my new EB column Golden Blonde, where basically every week I will be showing you something that has really captured my attention and imagination, whether it is music, art, a performance, a book, a film, or a story. I want to share it with you all. My tastes run the full spectrum from low-brow, fringe freak shit to delightful and colorful pop culture experiments—whatever that means. With that being said, let's get down to it.
NU DEPTH is a young and hungry up and coming performance artist by the name of Dylan Mulshine from Charlottesville, Virginia, whose "message is simple, continuous positivity." I have gotten the chance to see NU DEPTH, (who also goes by the name LIL Baby Positive) perform twice, once in the living room of a house which involved him tackling people, yelling at and calling out his "haters" through a delay pedal, and wearing a lampshade on his head. The other was in the back room of a Mexican restaurant in Brooklyn, where he stripped down to his underwear, danced on the bar, and rolled around on the ground covered in beer while screaming about being "extreme". It's safe to say he really takes it to a realm of full absurd Dadaist confusion in his performances. It is also safe to say I am a big fan!
L.C.D stands for "Liquid Crystal Display" and also "Lowest Common Denominator", and the song is a reference to Mulshine's relationship with the two. Shot all on an iPhone, the video is a collaboration with the contemporary audio/visual artist Shock Diamond. The video sees Mulshine hanging out, dunking basketballs in  what seems like an arcade in a mall somewhere in the void of the American landscape, mixed in between Shock Diamond's psychedelic hyper colored visual stylings. It's a wild ride into the strange, weird world of the Nu Depth experience. Mulshine has a cassette tape release called SL4V3 T0 TH3 R4V3 available through the Paris-based label Steak Au Zoo. The tape features collaborations with fellow art weirdos Extreme Animals, Diamond Black Hearted Boy, and Dustin Wong, and can be purchased or downloaded here.
Enjoy the world premiere of "L.C.D."! The song can also be downloaded for free here.