Editor's Choice: March 2nd, 2013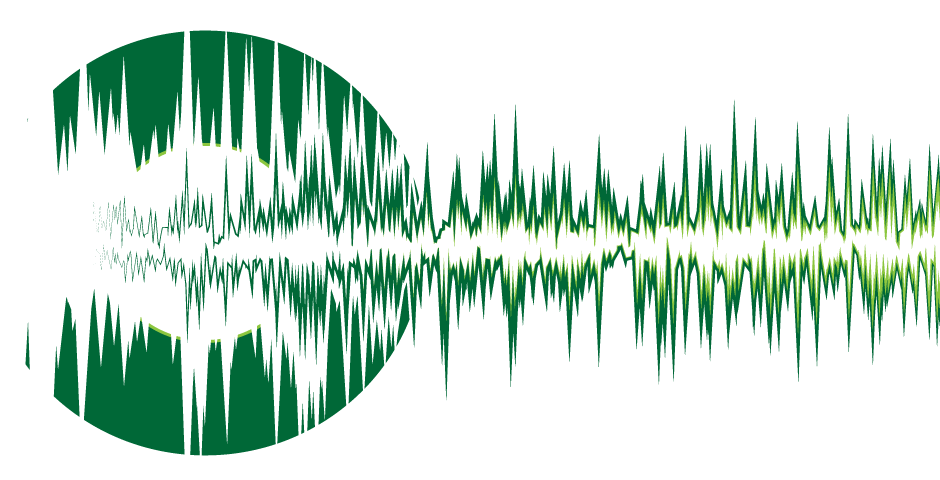 Rather than operate as a music news source, Electronic Beats operates more as a music information source. We want to share with you; we want you to know what we're hearing, what's reverberating through our cochleas and sending broader vibrations throughout our bodies, and by extension our audio-addled souls. Welcome to Editor's Choice.
Daniel Jones (Contributing Editor)
Vessel – "Carele$$ Wi$pa (APErmx)"
While I've never been overly drawn to Vessel's off-kilter rhythms, this is a solid and earwormy remix of George Michael's 1984 single—no sax, all sex.
Bestial Mouths – "Hollowed"
POWERFUL. It's a pleasure to see Bestial Mouths gradually grow in scope and fame. "Hollowed", which recently premiered on Vice, is a howling and merciless post-punk rager off their 12″ split with Deathday. That bad boy can be snagged from the always-entrancing Sweating Tapes.
/
Louise Brailey (Deputy Editor)
Otik – "Thugluv"
Remember when Boddika and Joy Orbison remodelled Tronco Tracks' "Walk For Me" into "Swims" and suddenly a bunch of blokes in jaunty baseball caps were bro-dancing to vogue? This track pulls a similar trick: London-bred bass music that, for all its snap and flex, pins its payoff to a fierce "WERK ME!" sample. All eyes on the forthcoming Otik EP on Prism Tracks.
Azealia Banks – "Barely Legal" (The Strokes cover)
That's the NME front cover in the bag, then.
/
Lisa Blanning (Online Editor)
Patrice & Friends – "Greeen Linez"
Patrice & Friends (aka Slackk) remixes Greeen Linez for a strangely appropriate meeting of the minds where juke and 80s-style boogie meet.
/
Moritz Gayard (Online Duty Editor)
Gut Nose – "Time Traveler"
Slow beats are better than weed: "Time Traveller" is a standout masterpiece from out of nowhere, taken from Gut Nose's already sold-out debut tape eaT biskiT. If you run a label, I suggest you sign them.
Jonas Reinhardt – "Elimination Street"
Jonas Reinhardt is a trio which you might have stumbled over during last year's omnipresence of Not Not Fun. But you should try this trip, which features some "I feel love" vibes with vocals by Meryl Press on top.
/
Walter W. Wacht (Social Media Manager)
AlunaGeorge – "Attracting Flies"
AlunaGeorge are finally (we first covered them in April of 2011) putting out their debut album Body Music on July 1, and their new single "Attracting Flies" is definitely not only luring for insects, but also for triggering my pop pleasure-zone.
Videodrome #5 – This week's best videos
So here we are – back again with our V I D E O D R O M E presenting the latest cool videos from around the world.
1. Koudlam – Sunny Day (directed by Jamie Harley)
Director Jamie Harley created this visual for Paris-based Koudlam, that takes footage from a Scientology movie 'The Way to Happiness'.
2. Peaking Lights – Amazing & Wonderful (directed Ben Shearn & Amanda Brow)
Video directed by Ben Shearn and Amanda Brown, for Peaking Lights' 'Amazing Wonderful,' off the group's 936 album.
3. Tommy Tempa – Light Medium (directed by L P Balmer)
The 2nd release of Berlin-London label Somethinksounds is also just the 2nd for Tommy Tempa, his new EP The Quixotic slides almost magical between warm-hearted and reserved sounds.
4. The Grates – Turn Me On (directed by Dimitri Basil)
We are super excited about the new video from The Grates 'Turn Me On' off their new album Secret Rituals due on June 17th.
5. Cass McCombs – County Line (directed by Cass McCombs)
The self-directed video for Cass McCombs' groovy 'County Line' from his 5th album Wit's End. Good old tour footage of the road and scenic sights in slow motion.
6. Alexis Weak – Släpp Taget (directed by Tobias Hansson)
This is nothing but the new single from Alexis Weak – Sweden's rapper number one.
7. Greeen Linez – Feel The Pressure(dir.?)
New video for 'Feel The Pressure' taken from the forthcoming Greeen Linez EP on Diskotopia.
8. CHLLNGR – Ask For (directed by Bjorn Stig Hansen)
The 1st video for CHLLNGR's (a.k.a. Steve Borth II) forthcoming album titled Haven. Most of it filmed during two summer nights in the woods using simple lighting and a SLR camera.
9. Totally Enormous Extinct Dinosaurs – Trouble (directed by General Assembly)
Here it is, the beautifully retro and slightly psychedelic Trouble video from the awesome Totally Enormous Extinct Dinosaurs.
10. Cold Mailman – Time is of the essence (directed by André Chocron)
Director André Chocron uses some soon-to-be demolished Oslo buildings as his backdrop, as he utilizes animation in the video to brighten up the Norwegian city.