Brandt Brauer Frick's Guide to XJazz Festival's Best Shows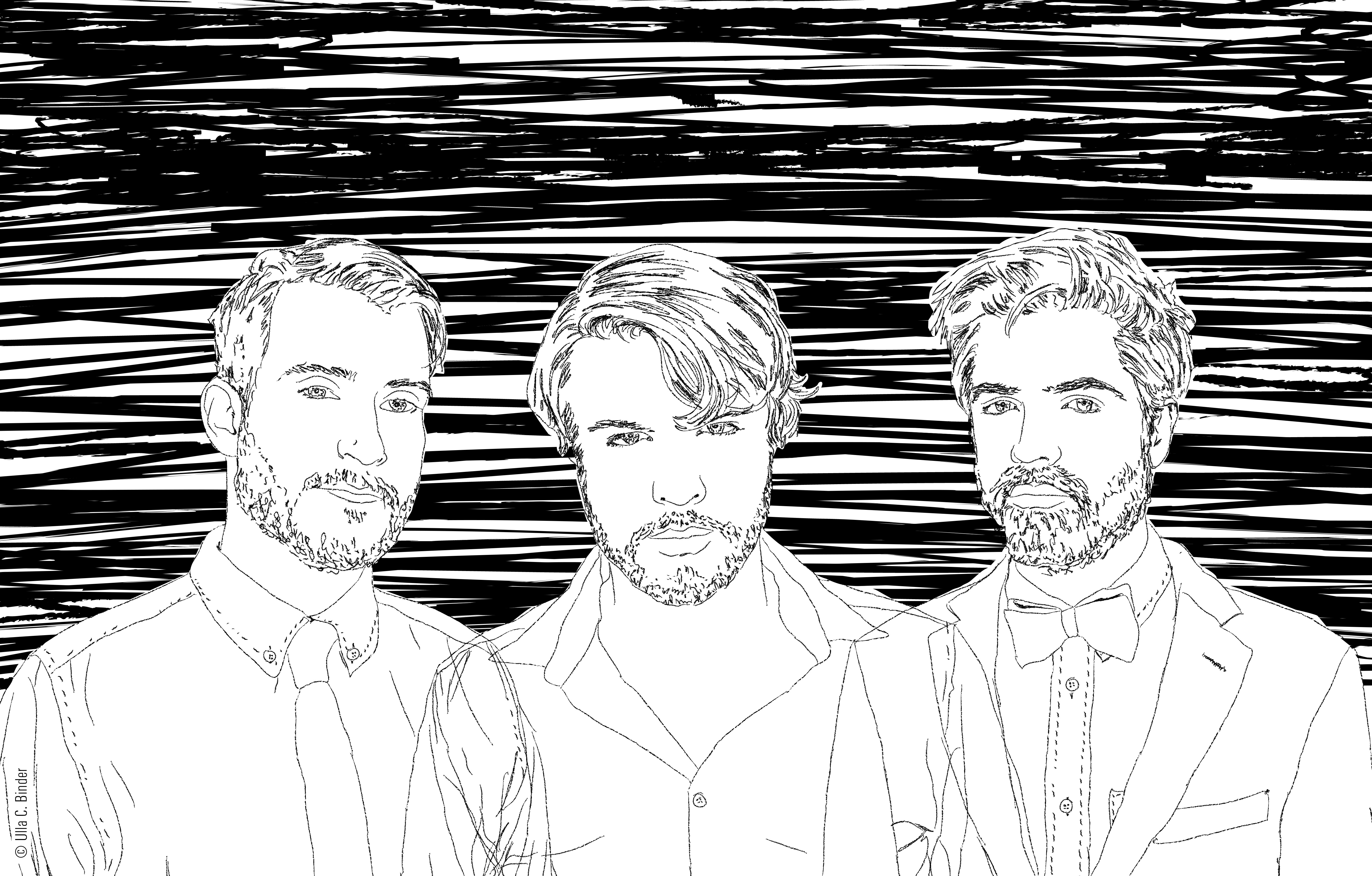 This Thursday (May 7) the XJazz Festival kick offs the second installment of Berlin's biggest jazz festival.
The four-day weekend blowout includes improvised electronics and club-oriented house and techno hybrids from the likes of Slices star Max Graef, Gilles Peterson affiliate Mo Kolours and the David August Ensemble, the latter of whom will headline our EB Festival in Cologne on May 29. In addition to the friendly faces, the XJazz bill includes a number of unfamiliar names, so we tapped one of the acts to tell us about what's to come. Here, Paul Frick of the instrumental techno trio Brandt Brauer Frick guides us through some of the jazz extravaganza's must-see shows ahead of his performance with the band on the festival's opening day.
What's been your experience with XJazz or the festival organizers previously?
Paul Frick: I played at the first edition of XJazz last year, and the guys were very cool. I didn't really know them before, but we had quite a few common musician friends. I think they're doing something that has, weirdly, been missing in Berlin.
What's your impression of the contemporary jazz scene in Berlin? And how does XJazz reflect it or bring something new to the table?
I don't think I have a fair overview, so all I can say is that there's a whole bunch of people making extremely diverse things. XJazz brings together the broadness of the jazz-related scene that hasn't been shown elsewhere lately. In terms of the jazz musicians of "my generation," I barely know anyone who has limited himself to only playing jazz—and what "jazz" actually means, and to whom, is a whole different story.
Right. Wayne Shorter once told us that "jazz means 'I dare you.'"
XJazz reflects the genre's eclecticism by widening the perspective on it in an interesting way, without featuring bands who are just well-known and sell tickets.
Cool. Brandt Brauer Frick comes up a lot when we talk about the confluence of electronic music and jazz. It's not really a new combination, since Sun Ra used electronics for decades, but we're still keen to know if you've seen any interesting electronic jazz hybrids lately?
To me, some of the most impressive artists who work in these fields in recent years would be Flying Lotus, Thundercat and their associates. How these music cultures should meet each other exactly, I can't say. Most commercial music in Germany seems rather dull, narrow and industry-shaped to us, and whenever you want to achieve more freedom as a musician—from whatever direction you may come—you are likely to touch the heritage of that many-headed chameleon called "jazz" at some point. That doesn't mean you should necessarily call the result "jazz," but still, I'm convinced a lot of great things can happen when people creatively misunderstand an existing culture. And there's probably no other culture more greatly misunderstood than jazz.
Flying Lotus and his crew came up when we spoke to Gilles Peterson and Motor City Drum Ensemble about Polish jazz. We also recently spoke with Max Graef about his new live band project, which will debut at XJazz, and he mentioned that you spent some time in the studio recently…
Yes, we did a little jam session at Studio Wong two weeks ago, and he's a badass bass player besides being an incredible producer.
Talk about what you'll be doing at the festival. Will you be trying anything new or different compared to your performances in different contexts?
We'll play in our current live set-up: an acoustic drum set mixed with some pads, keys, synths and a sampling groove box. And, as always, we'll jam quite a lot, usually in a banging way.
Can you walk us through some other featured acts that you would recommend checking out?
I highly recommend Andromeda Mega Express. They make some very interesting and beautifully schizophrenic music, like the soundtrack to a great trip. Max Graef's new band should groove like hell. I also would like to see David Friedman & Peter Weniger play. Friedman's vibraphone playing has blown me away in the past. On a related note, I'd like to suggest forced reunions of two of my favorite Berlin live bands, Formelwesen and Lychie Lassi, at XJazz next year. Back in the early 2000's, they showed me how jazz-inspired music could still sound fresh.
The XJazz Festival takes place from May 7 through 10 in Berlin. 
Satoshi Tomiie's Guide to Japanese House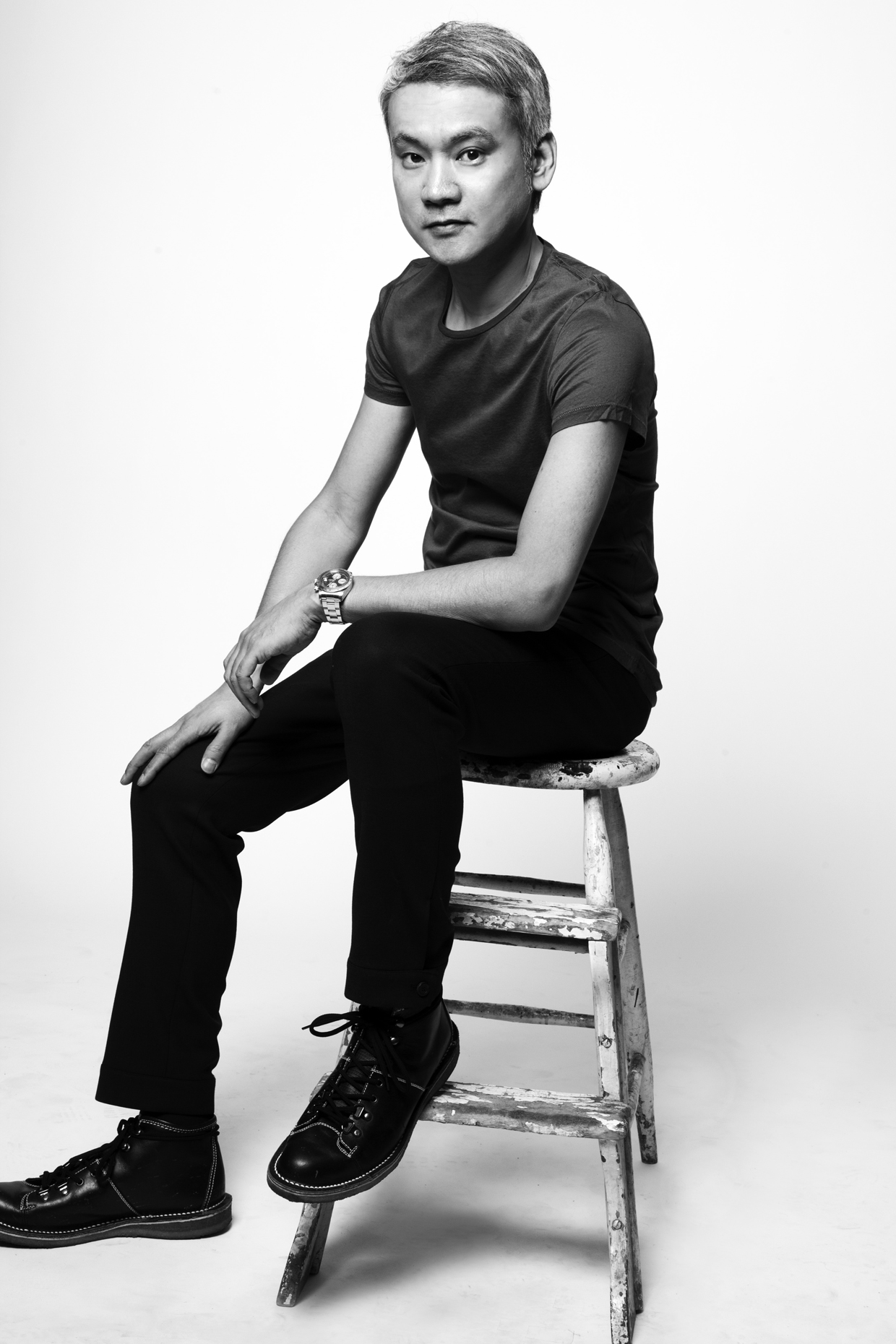 I'm from Tokyo but I've been living in New York for the over 20 years, and these days I go back and forth between there and Paris. I return to Tokyo about twice a year for gigs and tours, so I'm there for two weeks at a time, sometimes just a week. I lived in Japan during the super-early stage of its club culture in the late '80s, when people didn't have a concept of what house music was and there weren't many releases from local artists. One of the tracks on my forthcoming album New Day, "Thursday, 2am," is named after my experiences in Tokyo. Although I started my career as a DJ, musician and producer in Japan and followed Japanese electronic music for decades, I've spent most of my career outside the country, which makes it difficult to have a lasting connection to the local scene. This is a great opportunity to (re)discover the greats from present and past.
Ko Kimura is a Tokyo-based DJ who introduced house music to Japan in the mid to late 1980s. He was a club DJ who didn't do many mixes or releases, and he still plays out these days. He used to have a Wednesday residency at a club called Tolos, where I was a regular; I met him there and wrote my track "Tears" during that period. His selections and forward-thinking musical philosophy influenced me, and he's still one of my best friends. Around 1995, he asked me what equipment to put in his studio so he could start making music. I recommended the Akai sampler and MPC3000, and then I taught him how to use them. We had fun making beats in his apartment when I was back in Tokyo, and we knocked out some cool tunes. Soon after that he started his own imprint, Futic Recordings, in 1997 and released music from Japanese artists like Sound Brigade, DJ Tanzawa, Kenji Takashima, and Moodgroove.
DJ Nori is from Sapporo. He moved to New York in the late '80s and brought back to Japan the "classic" NYC house vibe derivative of clubs like the Paradise Garage. Like Ko, he still DJs, carries a genuine, organic energy and was a club DJ who didn't do many mixes or releases—but when he does release his own music, it's really good. He had a few records on the Japanese label Flower Records, which was established by Eitetsu and Kitetsu Takamiya in 1995, and he still produces today. In 2013 he put out a 12″ on one of my favorite labels, Running Back.
DJ Yoku is one of the originators of Osaka's house music scene, so his is a good name to know in terms of the history of Japanese house. He moved to London very early in his career, and in the early '90s I played my first show at Ministry Of Sound with him. After coming back from UK, he formed a band called A Hundred Birds, which is an orchestra that performs house classics and original compositions on strings and horns. They released a handful of albums and EP's on labels like François K's Wave, King Street and the Japanese outpost For Life.
Kuniyuki Takahashi is one of the best examples of an artist who made live electronic music more popular in Japan rather than simply DJing. He's based in Sapporo and travels across oceans and continents to present his skills. His productions are quality deep, futuristic and trippy tunes that have appeared frequently on Mule Musiq and under many aliases, including his work with the duo he formed with Tomoyuki Murastige, Deutches Reichs Patent.
Hiroshi Watanabe has released music on Ibadan and Nite Grooves as well as Japanese labels like Nitelist Music and Transit, but he's mostly known for the handful of albums and EPs he put out on Kompakt under the moniker Kaito. I met him at a New York music shop where he used to work many years ago. He's a great guy who made his best pieces when he went back to Japan.
Tomoki Tamura is an Osaka native who now has a party and a label called Holic. He ran a party in London for a while and then moved to Berlin. He's definitely a producer to watch, and his label, Holic Trax, is growing really fast.
DJ Sodeyama does more techno-oriented stuff. He released on his own label called Arpa, as well as a Chinese label called Acupuncture. He has a good following, as he's one of the DJs who played a lot in Japan in general—at least, that's what I noticed outside the country.
Soichi Terada is definitely a famous old school name. Around 1990, he made one of Japan's first house releases and ran Far East Recordings for long time. I remember that his collaboration with Japanese Singer Nami Shimada grabbed the attention of Larry Levan, who eventually remixed the song. He's been talked about a lot recently thanks to the success of Rush Hour's retrospective on his work.
Naoki Shinohara is part of the newer generation, and I find his sound more European. For years, Japanese artists tried to get their music heard in Europe, which isn't easy because it's quite far and the language barrier is tough to overcome. I found his vinyl on Fred P's label Boards when I was shopping last year in Paris. When I'm looking for records in a store, I browse records based on the sound, and it was a pleasant surprise to find a familiar name—but the music is what really grabbed my attention.
Iori Wakasa is another new school DJ/producer from Tokyo who has a really solid list of releases. I'm really feeling what he does: modern quality house music. His most recent record was a remix of Rick Wade on the Japanese label Unknown Season. I did a record with him called the Look Ahead EP, which came out last year on the New York label I run with Hector Romero, SAW.RECORDINGS.
Satoshi Tomiie's album New Day is out June 22 on Abstract Architecture.
Kiss of The Whip: A Beginner's Guide to Prurient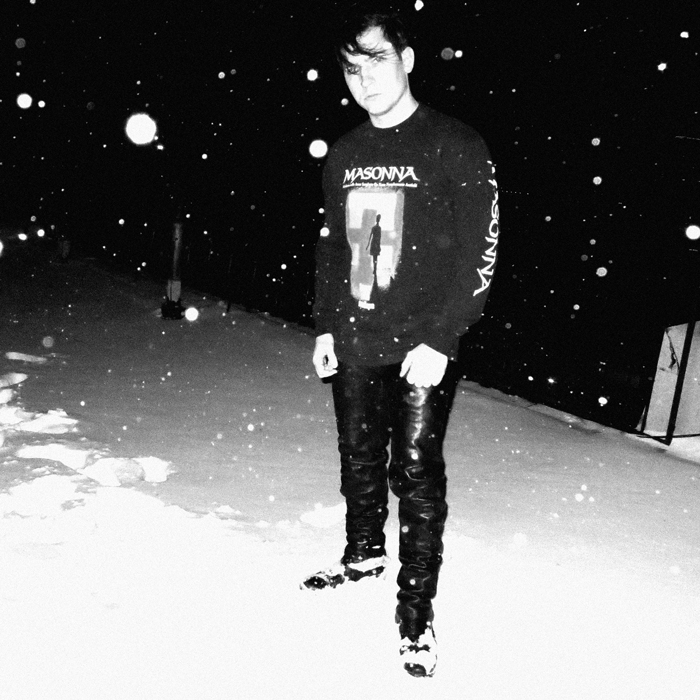 When I first moved to the West Coast, I spent a lot of time at weird, noisy shows. They were usually in someone's backyard, living room or wherever Don Bolles from Germs happened to be at the moment. As I poked at the edges of the industrial scene, eager for new and interesting sounds, the name Prurient started to come up more often. Eventually, I found a copy of 2002's blistering power electronics collage The History of Aids, and my mind fragmented into shards of glass. It felt like he was screaming at my soul. I liked it, but it wasn't until 2005's Black Vase that his rough aural sex found a lasting place inside me.
Prurient's beauty isn't readily apparent to those without a taste for the more depressing and difficult end of the musical spectrum. It isn't always the nice kind of beauty, and often you have to dig at it like a scab, pry it up until the wet rawness is visible. But when it is, when some particular element of production is uncovered, some mysterious fragment of lyric deciphered, it can open a constellation in your mind.
After the dance floor epiphany of 2013's Through The Window, Dominick Fernow proved that Prurient's sonic claws stretch further than previously imagined. His new album on Profound Lore, the monolithic double LP Frozen Niagara Falls, is certainly his most ambitious to date. Across 16 tracks and two records, Frozen Niagara Falls expands on what Fernow has shown so far—gorgeous ambient synths, rhythmic cacophony and various degrees of black metal epicness—and matures it, expanding these familiar aspects into something that approaches a definitive masterwork both graceful and obscene, and which you can stream in full below.
Browsing Fernow's extensive catalog and numerous monikers gives an idea of the mind behind them. The submissive, fetish-obsessed Exploring Jezebel, the noise-metal collaboration Ash Pool, the occult psychedelic mystery Rainforest Spiritual Enslavement and the militaristic techno project Vatican Shadow (which once performed at Ibiza with Richie Hawtin—I KNOW) are just a few of the ways Fernow spends his time when he's not running several labels, including his original imprint Hospital Productions. In this guide I'm focusing purely on Prurient and some of the project's most striking moments since 2005. It even comes with a megamix of every track featured here (with the exception of the Nico Vascellari collab, which I don't have) so you have some essential music to take with you to the gym or local luncheon.
https://soundcloud.com/electronic-beats-radio/electronic-beats-prurient-megamix
"Sorry Robin" from Black Vase (Load, 2005)
"Sorry Robin," one of Prurient's first forays into more focused song structure, stands out amid Fernow's usual collage of power electronics. Rhythmic shards of noise punctuate tribal percussion before descending into walls of crackling distortion and harsh, chewed-up vocals.
"Apple Tree Victim" on Pleasure Ground (Load, 2006)
This highlight of Pleasure Ground is a churning, noisy dirge that builds on slow waves of distortion and blown-out, Carpenter-esque synths that lurk in the background. Once a trance-like state has set in, Fernow unleashes anguished screams about extinguishing lust and cruel final ejaculations. Recommended for weddings.
"Pipes and Water" on Lily of The Valley/Return of Happiness (Hospital Productions, 2007)
A sluggish, static-laden beat guides the way into this slow burner, a reflective piece that, while as the pulsing electronics remain fairly static, create a sense of growing unease thanks to Fernow's gruff spoken word. One of the more majestic early pieces, and a prelude to more ambient works.
"He Tied His Horse To A Tree" on The Golden Chamber (Hospital Productions, 2007)
Honestly, The Golden Chamber is filled with great tracks from beginning to end. It's one of the first occasions when Fernow allows the synths to shine through the layers of harshness, which illuminates moments of unmistakable beauty and adds a sense of grandeur to the aural monstrosities being birthed. "He Tied His Horse To A Tree," is pure evil, and evokes the grim realities of the militaristic machine with distant, echoing drums and inhuman vocals that snarl about the deaths of soldiers.
https://youtube.com/watch?v=F-kIMhSD5r8
"Dog of Addiction/Cocaine Death" on Cocaine Death (Hospital Productions, 2007)
I'm including both of these cuts from this cassette and compilation CD together because they feel like sonic continuations of one another. Equal parts blown-out noise and the haunting synthwork that was becoming a Prurient staple, the shrieked selfish vitriol on "Cocaine Death" and slowly-spoken tale of what seems like unreciprocated love on "Dog of Addiction" make these two of Fernow's most emotional tracks. When he emphasizes the word "bound" on the first verse, the hatred in his voice is palpable.
"Memory Repeating" on And Still, Wanting (No Fun, 2008) and 7″ single (AA Records, 2006)
"Memory Repeating" is a full-on noise assault that allows tension to creep in via brief discordant guitar and a few moments of silence.  Slabs of bass nail them back down, tipped with knife-sharp feedback guaranteed to shatter the nerves of house fans when played at 5 a.m. (trust me). The piece's disorienting ferocity is offset by Fernow's almost delicate spoken word, which is mostly buried beneath the throbbing agony of sound that, at times, seems to scream. "It's hard to believe," Fernow intones in one of his few audible moments, "Only hours ago—I was laughing."
"Egyptian Bondage" on The Black Post Society (Cold Spring, 2008)
Despite the maelstroms of noise that form the majority of the compositions on The Black Post Society, on the whole it's a fairly meditative work. While the topics deal with death and S&M, it's channeled not through black metal growls but in a monotone processed voice speaking with the patience of glaciers.
"Spins The Worlds Wheel Again" on Rose Pillar (2009) and cassette (Hospital Productions, 2008)
There's a power to this ten-minute composition that Fernow has yet to top even in his most ambitious pieces. Much of Prurient's discography focuses on themes of destruction, but here we finally explore the loss that it brings. A heavy ache hangs over the Rose Pillar EP—named for the traditional Roman symbol for burial sites—and its accompanying collage of art and text written by Fernow's mother. Listening to it feels rather like dying. "Spins the Worlds Wheel Again" is the  centerpiece, and it's a true showcase of Fernow's own gift with words (as well as I can interpret them):
"Does one live on after it's over? Or is there some other way of existence? Or do only invisible traces of us remain written in the starry logs of the celestial orders? What does one do in paradise?" 
"Untitled 4" from Jesus (Hospital Productions, 2010)
"Untitled 4" was captured as part of a live performance with artist Nico Vascellari. It marshals walls of saw-edged oscillations around samples from Klaus Kinski's live show/standup performance Jesus Christ Erlöser, and the effect is something akin to an acid-addled and disillusioned preacher ranting into the collapsing skies as the world ends around him. A beautiful listen for Sunday picnics in the park.
"Palm Tree Corpse" on Bermuda Drain (Hydra Head, 2011) and cassette (Hospital Productions, 2009)
Bermuda Drain is a well-honed marriage of each aspect that Fernow had shown in his work to date. Harsh vocals and blasts of noise are backed with a clean production that allows the eerie synthwork of Kris Lapke's (of the wonderful Alberich) to dominate rather than lurk in the shadows. "Palm Tree Corpse" is one of the album's quieter moments—until the halfway point—yet its ostensible tranquility is counterbalanced with the horrifically psychotic spoken word. When Fernow finally erupts, the sudden explosiveness is shocking—but it's not, after what he's just said, surprising. Shoutout to the self-castrating Attis.

"Time's Arrow" on Times Arrow EP (Hydra Head, 2011)
Take away the vocals, and "Time's Arrow" could be a superior Vatican Shadow track. Clattering rhythmic percussion overlaid with woozy synths appear on "Time's Arrow," one of Fernow's more subtle tracks; rather than pushing extremities of sound and mood, it hovers ethereally like the lost soundtrack to a broken night. The stars seem like they went out long ago.
"Through The Window" on Through The Window (Blackest Ever Black, 2013)
Fernow goes full-on techno. This one pissed off a lot of noise purists, which is fantastic. I like the idea of transgressing a scene that was born out of a desire to break down imposed limitations in the first place—I've written about the phenomenon before—and besides, this so damn catchy. Unlike Vatican Shadow's instant hit-and-repeat method, however, here Fernow teases release at the end of a well-honed hook. On Through the Window, exquisitely textured synth pads arch over the thumping repetition of concrete-tinged bass and chunks of percussion, and the vocals here barely discernible whispers. No longer shrieking, Fernow is content to let the music be his voice—and it's as loud as ever.
 Daniel Jones has written extensively about Dominick Fernow. To see a full archive of EB's Fernow-related material, click here.