Impressions of New Order in Berlin (Exhibition and Concert)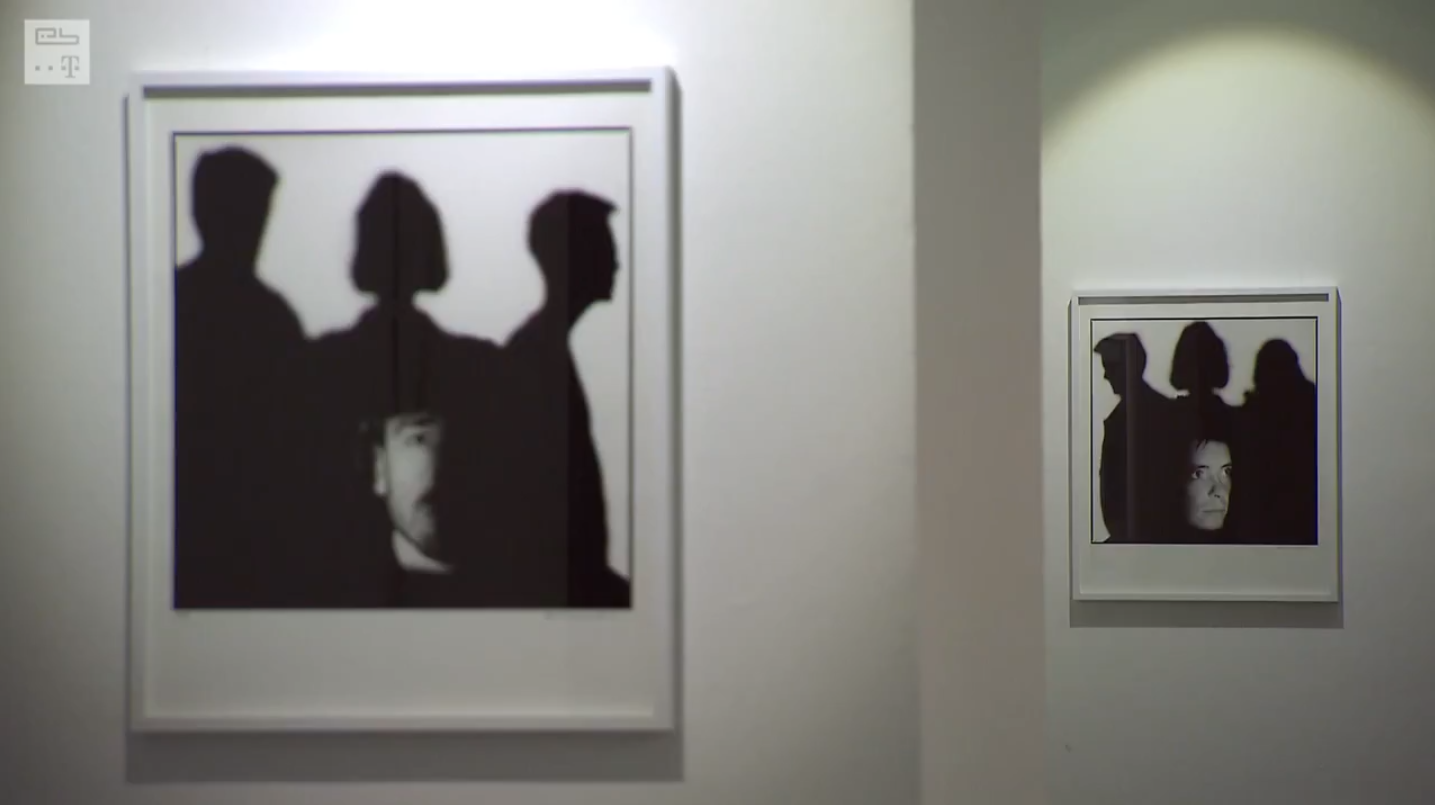 Watch glimpses of beauty from New Order's days in Berlin, featuring the New Order Exhibition at .HBC and snippets from their recent concert at Berlin's Tempodrom.  Find more live videos at our YouTube channel.
Inside New Order's exhibition opening at .HBC
Yesterday's rainy Wednesday was the first day of rest during this year's European football championship. At the .HBC (formerly Hungary's cultural embassy in central East Berlin, now a fine and diverse venue) however, hundreds of people lined up to attend New Order's debut showcase of photographs and artwork, hosted by Electronic Beats. Prefacing their widely-anticipated concert at Berlin's Tempodrom, New Order: An Exhibition featured photographs by former NME photographer Kevin Cummins and the collected New Order record sleeves by Peter Saville. Both were present at the opening, as was Bernard Sumner and (the rest of) New Order.
 
As the offices of Electronic Beats Magazine happen to be located at the .HBC, we happened to witness the hanging of the pictures and the opening from the first row. Two light-blue neon letters, N and O, marked the starting point of the exhibition, casting a silent glow across the foyer of the immense venue. The exhibition explores the visual history of—considered by many—Britain's most important group since the Beatles. Since their earliest incarnation as Joy Division, the group's members have embodied artistic integrity for over thirty-six years, and Cummins' photographs captured the band over the course of more than three decades. There is possibly no other musical group of such import being documented by the same person over such a long period. While it rained heavily across Alexanderplatz, Bernard Sumner, Stephen Morris and Gillian Gilbert (as well as their entourage) dined on shellfish and asparagus at the club's restaurant. Legendary techno producer Mark Reeder, who was Sumner's special guest of the evening, stated that it took "a lot of effort to organize rainy Manchester weather" in time for the band after weeks of sunshine in Berlin.
"Ask Peter Saville about why he did the covers in that way", Bernard Sumner stated in an interview he gave to Electronic Beats Magazine in early June. "I recently read a book in which he said 'The band never asked me about the sleeves. So I don't think they understand them." Martin Hossbach, former booker at Berlin's legendary Berghain and now co-ordinating things at Electronic Beats, asked the group's founding members as well as Saville and Cummins to join a public interview at .HBC's cinema. "I didn't think of the music when I designed the sleeves", Peter Saville told Hossbach about his New Order designs. Sumner's reply: "And we didn't think about the sleeves when we recorded the music." After more than one hour of public conversation and thirteen slides of photos and artworks, the estimated 500 visitors stayed until early morning; taking the chance to chat with one of the group's members or just enjoying the exhibition in its decade-spanning complexity.
As often in life, the best things happen last. As a gift, every visitor of the exhibition was given a catalog of the exhibition and the new issue of Electronic Beats Magazine, featuring an in-depth interview by Max Dax with Sumner and stunning photographies of the band members by Andrea Stappert.
See you tonight at New Order's Berlin show at Tempodrom.
All photos: © Kai Müller / Electronic Beats
2012 European Football Championship
If you thought that EB only deals with music and related arts then you're a bit off, because 99% of our staff digs soccer very much. Normally we're into ten different local teams, but from today on we all support nothing but the next Sommermärchen. In one hour over in Poland and from tomorrow on also in the Ukraine, the 2012 European Football Championship will begin. In Berlin's .HBC club, in this marvelous post-factory location (which also happens to be EB headquarters) every single gameplay will be shown on a bad-ass screen in the foyer. Come on over and join this fussball overdose with your Digital Daily-makers. Get into the groove with New Order's unbeatable 'World in Motion' Clip:
Electronic Beats presents 'Bryan Ferry – An Exhibition'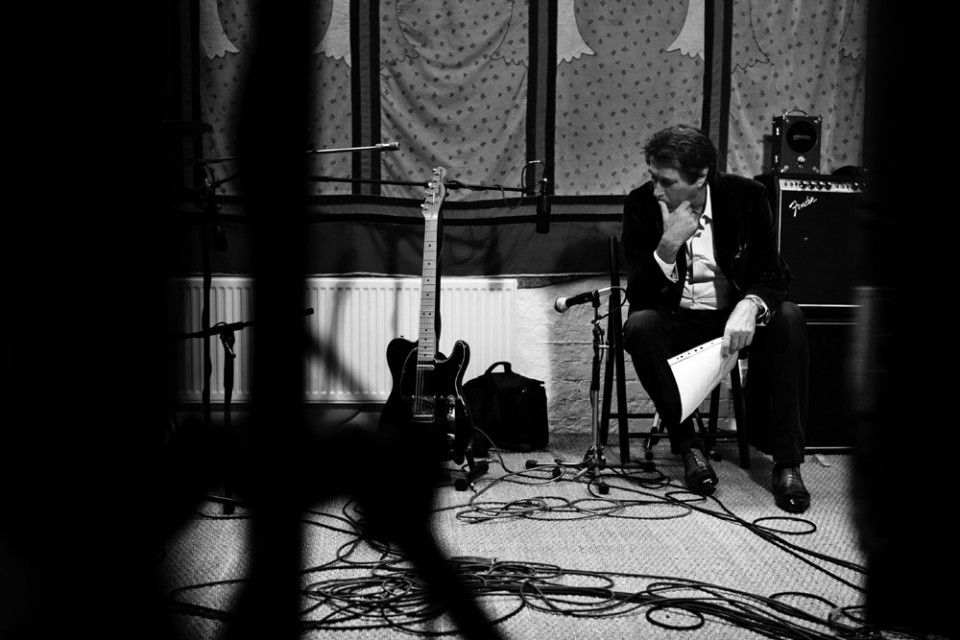 Bad news first. Electronic Beats presents Bryan Ferry Live live in Berlin is nearly sold out. The last 100 tickets are available at 4010 shop in Berlin's Alte Schönhauser Straße, there won't be a box office at Admiralspalast on December 8th. Thanks to all of our readers and Bryan Ferry fans who were lucky enough to get their hands on tickets and apologies to those who can't come. However we do have good news for you – 'Bryan Ferry – An Exhibition' will be open to the public with free entrance from December 8th to January 8th 2012.
Presented by Electronic Beats at .HBC Berlin, the exclusive exhibition will be charting the evolution of a style icon from avant-garde performer through to an icon of sartorial and personal cool. 'Bryan Ferry – An Exhibition' will be featuring a carefully selected set of over 100 images from Ferry's archives never exhibited together before; ranging from the well known, such as the Anthony Price styled Roxy Music album sleeves, to the rarely seen, such as outtakes and documentary photography from video and photo shoots from across the years. A selection of documentary films, making-ofs and rare concert footage will also be showcased.
Curated by Marc Graffeuille and Isaac Ferry, the exhibition reflects the glamorous and romantic worlds evoked by Ferry's songs and features the most original, controversial and critically applauded album sleeve artwork conceived and directed by Ferry over the last four decades. In addition to the work being exhibited the curators have selected a range of hard to find Ferry products including a small run of numbered and signed 'Olympia' vinyl albums available for sale at .HBC.
Electronic Beats presents Bryan Ferry – An Exhibition.
December 8th 2011 – January 8th 2012, Berlin, .HBC, Karl-Liebknecht-Straße 9
Doors: Free entry, Monday – Tuesday from 7pm, Wednesday – Sunday from 2pm, closed December 24th – 26th
Photos: © EMI Music / Neil K. / Julian Broad / Adam Whitehead/ Add On Music Promotion
Electronic Beats Magazine – out now
The next edition of the Electronic Beats print magazine hits the shelves this Thursday featuring cover star Björk in a stunning in-depth interview. Continuing with our theme of conversations on essential issues, the magazine also features Brian Eno and Tricky.
On the shelves of your favourite designer store, record shop or fashion emporium from Thursday the 22nd. However there is a chance to pick up an early copy, fresh from the printers, of the magazine on Wednesday the 21st, where Editor-in-Chief Max Dax will be hosting a very special edition of the VUP Lounge at the HBC (Karl-Liebknecht-Str. 9) beginning at 9 p.m. Max has invited the legendary acid house, jungle and future techno pioneer A Guy Called Gerald to guest DJ. Gerald is also featured as a guest reviewer in the fall issue of Electronic Beats magazine.
We hope to see you there!