Videodrome 104 – This week's best videos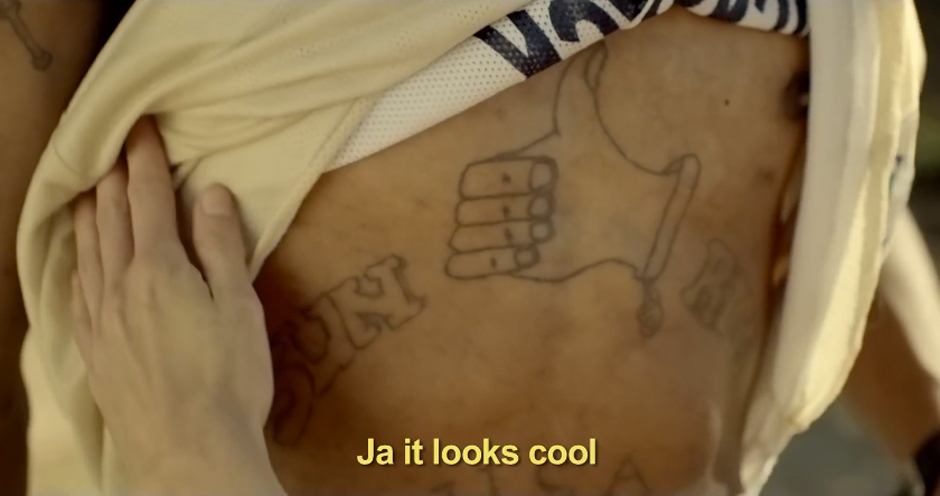 Please accept this as your weekly invitation to explore the newest and coolest music videos. Today they come fresh from the likes of Dean Blunt, Lace Curtain, Die Antwoord and Disclosure, plus many more.
#1 Dean Blunt – "Felony / Stalker 7"
Isn't that hilarious?
#2 METZ – "Get Off", directed by Chad VanGaalen
A nice animated video for METZ's punk rock tune entitled "Get Off", directed by label mate Chad VanGaalen. "Get Off" is taken from their self-titled album released last autumn on Sub Pop.
#3 Lace Curtain – "Falling", directed by Daniela Velickovic & David West
Australia, again. Here it's Mexican Summer's latest signing from Down Under, Lace Curtain, who teases his Falling/Running 12-inch.
#4 Dense & Pika – "Move Your Body Back"
Sorry folks, not a music video but the production is kind of killer. Don't miss it.
#5 Die Antwoord – "Cookie Thumper", directed by Ninja
They don't stop, do they? Ninja and ¥o-Landi Vi$$er have done it again and dropped a pretty intense video, which is once more NSFW because ¥o-Landi gets naked and a lot of weed is smoked.
#6 Roedelius Schneider – "Hohner Omen", directed by Detlef Weinrich
Ambient's not dead, and when it's served with such classy imagery then it's double the fun. Taken from the soon-to-be released album Tiden this video is directed by Krediler's Detlef Weinrich.
#7 Stellar OM Source – "Polarity", directed by Christelle Gualdi
Up for some underwater fun? Then try out Stellar OM Source's video for "Polarity", taken from their RVNG Intl release Joy One Mile.
#8 Disclosure – "F For You", directed by Ben Murray & Ross McDowell
Looks like they're unstoppable at this point. The latest groovy dispatch from Disclosure's debut LP comes correct with another cool video.
#9 Josep Xortó – "I Remember"
Cool power pop with the usual VHS visuals for Josep Xortó's "I Remember". Produced with a little help from Mikko Gordon who worked as an engineer for Atoms For Peace.
#10 Matmos – "Aetheric Vehicle"
A psychedelic video for the dreamy soundscapes of Matmos' "Aetheric Vehicle", taken from their recent Thrill Jockey LP The Marriage Of True Minds.
10 x 4 – Beaumont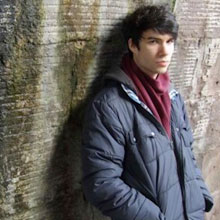 It's been a couple of weeks since Beaumont released his smasher of an EP Never Love Me via Scuba's Hotflush imprint. With his follow-up to last year's Blush Response EP, Scottish producer Michael Rintoul takes the reigns of his synth stallion and rides off into the sunset. The more I've listened to this EP, the more I love it. Beautiful, subtle and engaging, it's the sound of the '80s with a 21st century twist. I can't wait to hear more, and I'm going to keep bugging him until he releases more, more, more!
1. Favorite part of the day to create?
Whenever I get the inspiration/opportunity.
2. Method or madness?
Method and madness.
3. First musical love?
A Fisher Price tape.
4. Last musical love?
Chancha via circuito los pastores mix.
5.Favorite instrument?
Sax.
6. Your biggest break so far?
Getting a Hotflush release.
7. A place to create?
On the beach.
8. Last thing that inspired you?
A look.
9. One thing you would live without if you could?
Work.
George FitzGerald – It's all techno at the end of the day
Recently released at Hotflush, George FitzGerald's Shackled EP is an atmospheric eclectica of British sounds, that takes the London-based producer to an exceptional position amongst other genre-crossing talents. He names his style simply as techno in the wider sense, the right term to describe his own studio works. If you listen to his DJ sets though, it's obvious, that his taste is more complex and soulful with ear-catching melodies and beat driven jams rather than the raw rhythmical monotony of pure techno in the narrow sense. Find out his thoughts on the evolution of his music at Scuba's label and his own label Man Make Music.
Shackled EP was just released recently, but everybody knows the title track from Scuba's Dj Kicks. Can you imagine a better promotion?
Not really!
Is it really the strongest track on the EP, what do you think?
I can't answer that – I love all my babies! No seriously, I think 'Shackled' is my favorite piece of work to date, but it's a very close one between that and 'Feel Like' on the flip.
HFT019A – Shackled by George FitzGerald
How would you describe the overall mood of it?
Well, I tried to go about making something, that was a lot more stripped-back and less grandiose than some of my previous releases. That's just what I'm feeling at the moment. So each of the tracks on the new EP only relies on around on about 4 or 5 elements, that run throughout most of the track – kind of like a 4-piece band, I suppose.
How can we compare this new release with "Don't You"?
I hope it's possible to see a progression in my sound, since I made 'Don't You'. I think, the drums are more sparse and the general tone quite a lot darker and harder in places. That said, much of the same influences are in the foreground in tracks like 'Shackled' – I'm still the same techno-loving garage-boy I was, when I started out.
Why do you enjoy producing for Hotflush?
The other people on the label and the way it's run – simple as that, really. Everyone gets along really well (they actually do, I'm not just saying that!) and are mutually supportive. Basically I feel very humbled to be counted amongst such amazing producers as Sigha, Sepalcure, Joy Orb and Mount Kimbie, not to mention Scuba himself. There's a pressure to step up and deliver, when you look at the releases going before and after you and I like that.
HFT019B – Feel Like by George FitzGerald

From the insider point of view is Hotflush as exciting and forward thinking as it seems to be from the outside? If so why?
Yes and no. I wouldn't say, there's a relentless obsession with being new and groundbreaking for its own sake – which is what I think some people might imagine the atmosphere to be like. On the other hand, pretty much none of the artists on the label fit neatly into people/journalists' standard conceptions of where dance music genre boundaries lie. Maybe the perception of being 'forward-thinking' just arises from the fact that we're all a bunch of (lovable) misfits!
What are your plans with Man Make Music? Is there a special focus?
I really want to focus on putting out music by unknown producers, I've developed a relationship with or from within my crew of friends. I read an interview with Bok Bok or L-Vis a while back, where they said there came a point before they founded Nightslugs, where so many people within their general orbit were making great music, that didn't have an obvious platform. It might sound very ambitious but I feel that's the case with Man Make Music now. It might be easier for me to ask established producers I've met along the way to make tracks for me as a favour, but I think, that would be a waste of time and wouldn't add anything new to the scene. All of our releases in the first half of next year are from total unknowns – Trikk, U, Love and Mercy, the list goes on – and that really excites me…
HFT019BB – Friends In High Places by George FitzGerald
Do you prefer, DJ sets or live?
I haven't had a chance to play live yet, so I can't really comment on that. I would love to put together a live set eventually, but DJ'ing is really my first love and what I am best at.
Do you have a dream mix/compilation request?
Fabric has to be top of my list. If Ostgut ever want to do another Sub:stance mix, they should give me a ring, too! One can only dream…
Do you care about sub-genres within dubstep? You know, drumstep, brostep, post-whatever… what should people use, house or techno, if they talk about your music?
I think, we're just in a phase now, where it's silly to call what people like me are doing anything other than techno. Not in the narrow sense that the word 'techno' has come to mean, but what, I think, it originally meant – a definition, that wasn't tied so much to being 4/4. It's ALL techno at the end of the day…