Audioccult Vol. 38: A Philosopher's Guide to Clubbing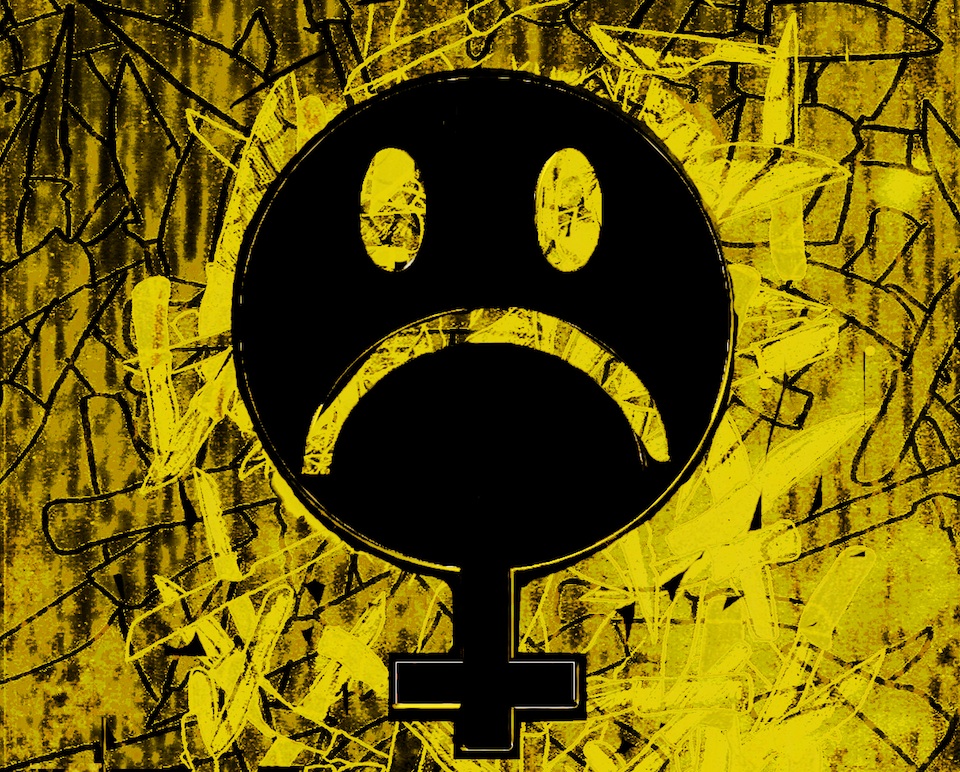 Light a candle. Draw the required sigils. Now, raise your arms above your head and slowly, gently, exhale your soul. You won't need it here. This is Audioccult, and it's time to get low. Illustration: Simone Klimmeck
When philosopher-musicians BlackBlackGold (that's me), xorzyzt and Tomas first came together as a unit in September of 2011, the ritual of DJing together was the synthesis of a shared longing: fog, heavy vibes, aural evil. Collaboration was inevitable, and from that day we three kings have birthed two distinct events in Berlin with similar goals: violent dancing and the end of party apathy. When you enter our space, you are part of the cabal.
PURGE was the first spawn of our united ideology. Emerging in the winter of 2011, the logo told audiences everything they needed to know: the antithesis of Acid's positivity and the rawness of black metal. The first edition presented the icy-cold sounds of HTRK and the Cocteau Twins-inspired Bruises, followed by a dancefloor of the bleakest, crunchiest bass, drones and filth available. This live/DJ combo is an important factor in the formula: to give a feeling of belonging to the crowd, of community through a physical presence—the organic electronic. Since that evening, the bi-monthly PURGE has mutated through different incarnations and a flurry of guest DJs to suit our shifting desires: the second party featured the industrial techno of Ancient Methods and devolved into a combination of DJing and nude performance art. The third was a crushingly heavy, fogged-out warehouse okkvlt with Modern Witch, Sewn Leather and Dracula Lewis, and the fourth an open-air drone metal rave with Nadja and Jaws. Doom-stretched guitar chords and codeine-wave wove through a field of slowly swaying freaks under black skies and summer stars. In a pentagram of flowers and a circle of jack-o-lanterns we made Halloween magick with the jagged digital hardcore-influenced filthstep of Deathface, celebrating a year of collaboration the only way we know how: loudly.
A post-goth's wet dream, #gHashtag (pronounced GASH-tag) is the "softer" sibling to PURGE, a cross-genre/cross-dressing URL/IRL connection. The only party in town where you can hear a combination of R&B club, '90s grungepunk, trap and gangsta shit combined with industrial-dance evil; Southern screw and NON too. The perfect solution for genre-nonspecific weirdos who want to hear everything that inspires them in one singular evening. Live remixes and reconceptualizations are the keywords, Top 40 through a glass darkly. "Don't take your music genres and your subcultures so seriously" is what we mean to say, but also "Find new ways to love old sounds."
This is the nightlife philosophy we have built together, spun from our various subcultural and post-subcultural backgrounds. Experience both sides for yourself at CTM.13 when we bring together a host of our favorite sounds into two rooms: the industrial hip-hop of Mykki Blanco, bloodrave soundtracks from Gatekeeper, ︻╦╤─ ƱZ ─╤╦︻ and his thundering trap, and shattered electronic sludge metal from Necro Deathmort. These and others await you on February 2nd. Join us.
Bent Gaze: an interview with SSION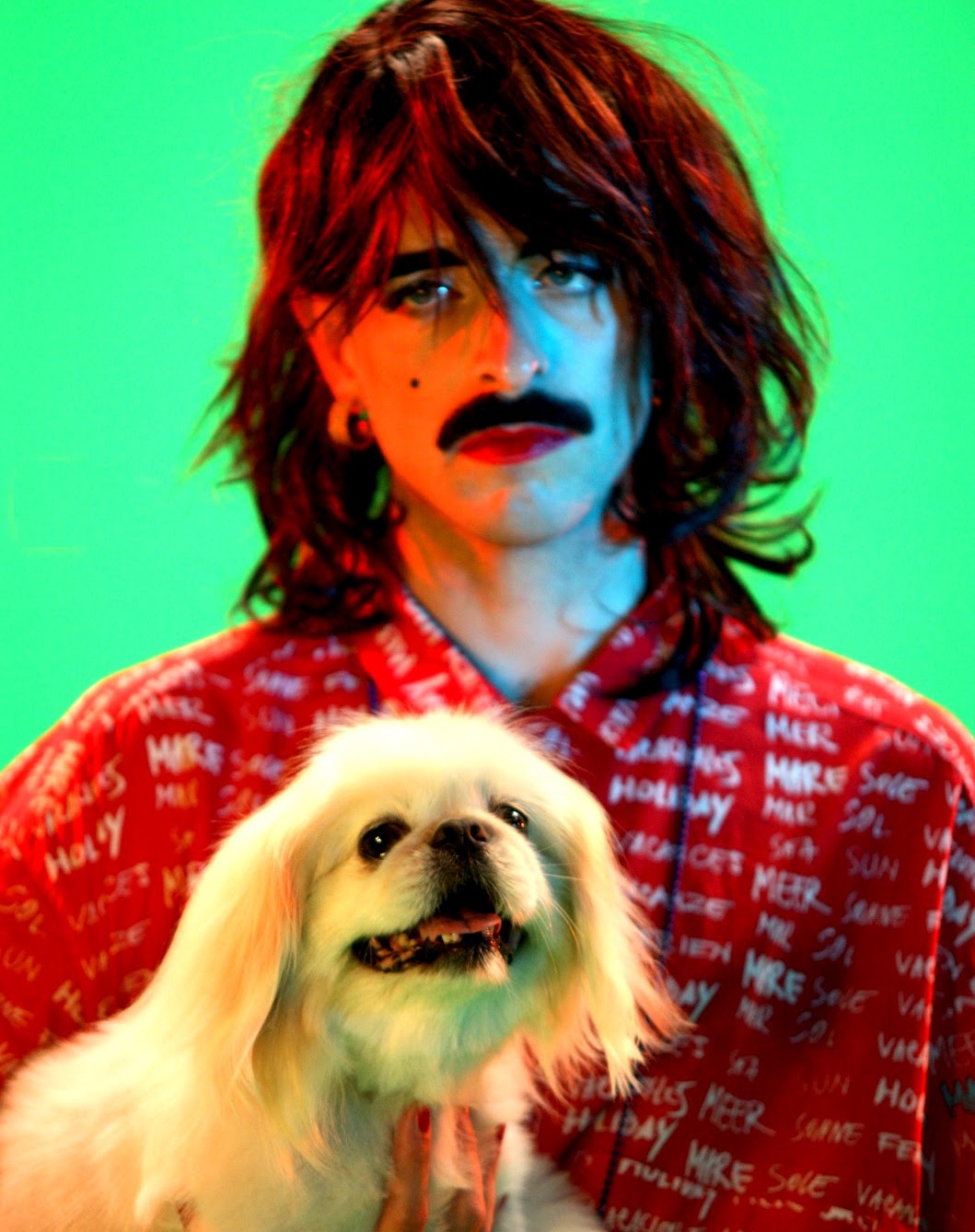 Usually when you hear something described as "pop performance art", you think "mediocre music that hinges heavily on a visual element", but such is not the case with SSION, the multimedia project that Cody Critcheloe has been masterminding for over a decade now.
In fact, SSION's latest album Bent not only holds up on its own; I'd say it's the best damn dance-pop album of the year, for two years in a row. How's that? After self-releasing it as a free download in summer 2010, it got picked up for a CD/LP re-release this fall, bolstered with new tracks as well as remixes from the likes of Physical Therapy and Nightfeelings (AKA Nick Weiss from Teengirl Fantasy). But even amidst the aural bliss, you shan't forget to suck on his eye candy—for the world is Cody's coloring book, and he colors outside the lines…with highlighters, and eye shadow, and bits of wrapping paper, and sprinkles. Following his recent massive US tour, he and I had a chat about videos, grrrls, parties and other heavy themes.
So far you've released three amazing videos from your latest record ("My Love Grows in the Dark", "Earthquake" and "Psy-Chic") that made the internet's nipples go hard. With the previous album, each song had a video, and they were strung together for a kind of feature-length story. Can we be hopeful for something similar now with Bent?
Probably. I've been thinking about it a lot. So far, the videos are making sense together, and that's intentional. There is a story, but honestly I'm not sure what the outcome should be at this point. Depends on what feels right. I will know when I get there.
You know about the play and film Bent, right? About the Nazi persecution of gays, with Ian McKellan?
Yeah, but I've never seen it.
Nor I, but I figured you would have. Anyway, I love your whole album, but the opener "Listen to the Grrrls" particularly struck me because it infuses a touch of radical politics into Kyliesque dance-pop. In Berlin I'm frustrated because it seems like most of the gay men live in a big leather bubble of privilege, blinded by their overgrown beards. To what extent is New York's party scene, or scenes, politically queer?
I'm not sure. I don't really go out a lot in New York. I like to walk around a lot during the day, but that's about it. Every now and then I go to a party, but I usually leave after twenty minutes.
Do you expect something from a party experience and then leave unfulfilled? Or are such social gatherings simply not what you're into in general?
I guess for me, I just like smaller social gatherings most of the time. It seems like the conversation is better. Maybe this sounds really bougie, but I love dinner parties. Every now and then it's nice to go to some big party and get completely smashed, but most of the time I'm really chill. I think being able to perform, go on tour and create as a living fulfills that side of me. I think if I couldn't tour or make videos I would probably spend more time at the club trying to draw attention to myself—by the way, that's not a diss to party people.
My buddy Alexander Geist says you moved into his old room. Did he leave behind any notable odors or auras?
Not that I know of. We painted the room pink.
Which grrrls in NYC are you listening to right now? And I don't necessarily mean music.
Hmm, well, I'm really inspired by my friends who do Chez Deep. It's like a drag performance troupe. Maybe that's the wrong way to describe it. I also spend a lot of time talking over ideas with Raul de Nieves, and I talk a lot on the phone with my close-friends outside of NYC. And I talk the most with myself. I'm listening to myself more than anyone.
For those of us outside the USA, can you fill us in on what we missed with your tour?
It was awesome. It was a full band playing the songs live. No props or videos. It was liberating, and it felt great to be able to strip it down and still have people respond so positively. I hate the idea of people only going to a SSION show because of the costumes, props, videos, et cetera. I wanted people to focus on the music and me as a performer. It felt right, and it translated well. I was happy.
I'd love to hear stripped down versions of your songs. Any chance for a Euro tour? Or did you take some decent live footage while on tour?
I don't know if it sounds totally stripped down – It's more like the performance vibe, or what a lot of people expect from a SSION show has been mutated into something more direct. I'm sure we will tour Europe in 2013; I just don't know when.
The support act for this tour was House of LaDosha. Was that your choice? Is it a lot of work to cart an entire house across the country?
I love House of LaDosha. It was just Dosha Devastation and Cunty Crawford on this tour. From what I know their house is full, but it's really only the two of them as live performers: Dosha the raptress and Cunty the MC.
What's the difference between a raptress and an MC? Or do you mean a female raptor?
OK, I guess that's the wrong way to describe Dosha and Cunty. I guess Cunty is more of a hype woman maybe? I'm not totally sure. I would never describe Dosha as a raptor. She's more like a very beautiful lion, and sometimes if you're really lucky, late at night she turns into a kitty that you can pet. I miss them so much now that the tour is over.
For the official CD and LP release of Bent, your label Dovecote had you make some adjustments to your pop culture-referencing songs because of intellectual copyright blah blah. How does that leave you feeling? Is it a compromise?
At first I was bummed, but then I woke up the next day and didn't really care. The original versions still exist and are easy to find. Also, I'm staying true to those versions for the videos, so it's not a big deal to me.
Outside of SSION, you've directed music videos for The Gossip, Peaches, Santigold and MNDR. Whose music these days inspires moving pictures inside your head?
Right now, Neil Young, and my own music: present and future.
As well as writing, Joey Hansom also crafts music under various guises. Download his exclusive remix of SSION's "Nothing Happens At Nite" below!
Audioccult Vol. 19: The Beat of The Law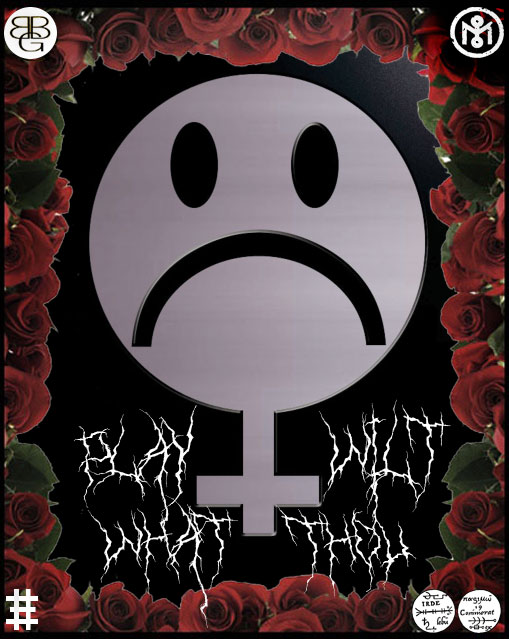 Light a candle. Draw the required sigils. Now, raise your arms above your head and slowly, gently, exhale your soul. You won't need it here. This is Audioccult, and it's time to get low.
With no PURGE to bend my thoughts to, and freely entombed by rising heat, I find myself withdrawing into a realm of icy sounds, icy smoke, and icy chains (for my icy game). The newest CVLT Nation mixtape Blackened Everything vol. VII, for example, is keeping my mind grimly frosted with raw black metal and crust via Black Breath, Church Whip, and a bunch of other shit I haven't really heard before (just got fixated on Gnaw Their Tongues and Bone Awl and kinda hung out there) but am furiously downloading/tape-finding. Perhaps they'll pop up in a future mixtape from myself, although hey, I just dropped one. Collecting the intensity of PURGE with my other collaborative post-goth party #gHashtag, it's a combination of culturally contrasting sounds and blendings of old and new: Virgin Prunes meet Sinister Souls, Dead Can Dance and Rihanna sit side by side, and Sunn O))) is twerked into dance music. You'll like it, maybe… play what thou wilt.
In a slightly more calmer vein is the soundtrack to the 1970 Czech film Valerie a týden divů, which a friend recently passed me and which I subsequently became obsessed with. Composed by Luboš Fišer, it's at times soothing, but more often spellbindingly eerie, if somewhat less subtle than other favored soundtracks (but really, what can compare with Suspiria?). You can play the entire soundtrack here.
My boy Triple Six Sound Club just dropped his debut EP The War to Own The Internet, and you should be picking that up any second now. Sinister club is extremely my shit, nobody's owning my ears right now more than Triple Six. Well….maybe Total Freedom, actually. Ashland doesn't release nearly as often as I wish he would, but whenever he does it's a day for celebration. Even when it's a collection of older tracks, seven of which he just posted on his Soundcloud. They're all worth a download but the Bok Bok remix is my favorite. This dude and House of LaDosha need to get on those debuts already. I'm dying.
There were an excessive amount of good videos as well recently, including ones from Clams Casino, U.S. Girls (her poppiest yet; haven't decided if I like it), and SpaceGhostPurrp. My favorite, however, is a new discovery: Skumstar, who is also apparently the sound guy for LA party Lil Death. The video is actually a film with three songs tying it together, and it's very aesthetically pleasing. When the bass kicked in I painted my bong black and named it Rick Blowens.
A few days ago, some construction men came into the EB office. They set up a huge drill, and warned everyone that they would be making some extremely loud sounds. As they penetrated and hammered the concrete floor, my colleagues put on headphones or held their hands over their ears, expressing annoyance and discomfort. I had to restrain myself from standing nearby and rocking back and forth with my arms crossed. I do wish I could book them for a party, though. They sounded a bit like SHIFT, who I found via my friend Andy Black Forest. 'Hope & Massacre part 1' comes off a cassette titled Nyrkki & Kyrpä Vol. III, a series of noise and power electronics releases that are making me very happy and those sitting nearest to me very annoyed. I suppose I'm kind of a bad ass rebel, huh? Sorry, gramps, me and my noise and my new Ash Borer LP are going to sit on this side of the train, so I can see how freaked out and messed up you are by my weird music and skinny jeans and hyper-sexual libido. What's that, old man? You're a human being with thoughts and ideas and general sense of being just as relevant as mine and I actually avoid mirrors so I can't see how insufferable I usually look? Fucked up if true. Macbook Pro.
My name is Mykki: an interview with Mykki Blanco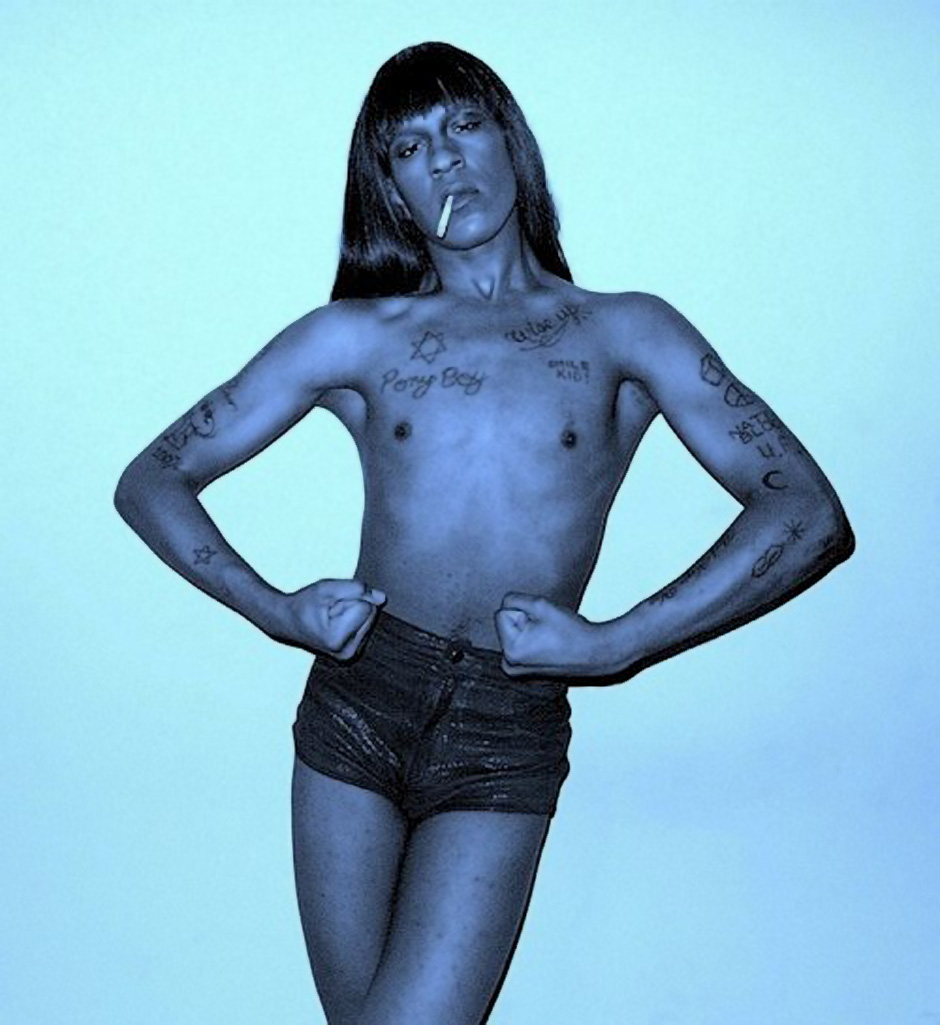 Fearless. Poet. Performance artist. Rapper. Punk. Mykki Blanco is all of these, and more. I won't say her debut EP  Mykki Blanco & The Mutant Angels is game-changing; the lethal, industrial-punk beats and jagged, take-no-prisoners flow within defy the game. Those who champion the silly idea of 'gay rap' group her with equally-intriguing East Coasters like House of Ladosha, Le1f, and Zebra Katz, but she sits just as closely with fellow noisemakers Sensational and Death Grips in shaping rap into something stronger, weirder and fresher than ever. With an LP planned for October, a slew of music videos in the works, and a tour prepped to begin soon, Blanco's reading us like fire. After an intense, grind-heavy show, I found out more.
I have to say I've seen the best crowd reactions of my life at your shows.
I'm working right now from learning from people how to keep my set high energy. I attended a DJ Rashad show and I tweeted "DJ Rashad changed my life", watching how he was able to keep the crowd on their feet and in this euphoria. I'm repositioning my set, starting to get deeper into the musicology of making people happy on the dance floor. The right show in New York can tear down a house.
Is New York your favorite place to play?
It is, but all I've ever wanted is an international career. For me it's never been 'I want this strong American hip hop fan base', or a highbrow fashion/art fan base either. A fan is a fan, and If I have kids in Ohio and kids in Belgium who like me, that's where I wanna go play. I will go wherever you want me.
Are you working with anyone right now?
I'm re-rerecording a song with Le1f called 'Fuck the DJ'. Le1f is an amazing producer, musician, and rapper. I have a lot of respect for him, and to work with him as a peer really means a lot to me. He's the only entertainer that I've worked with as a producer. I just finished a track with Gatekeeper, it's going to back to me rapping in an industrial tinge. I'm also going out to LA to work with Asma from Nguzunguzu. Jacob Cioccy of the art collective Paper Rad and the noise band Extreme Animals just sent me a beat that's amazing.
I've also done two tracks with Flosstradamus. I knew them in Chicago when I lived there and they're having this second wave of gaining notoriety, even though they have a huge fan base because they've been in the game for a minute. I did two tracks with them. One beat is 'Mykki Blanco' that they had sent me a year, I've been performing to that for a long time. It's a trappy kind of beat, my name over and over again chopped and screwed, and I'm rapping over it like crazy. I also just did a new track with them called 'Young Rhyme Assassin', really catchy but simplistic. There's no hook, no chorus. It was really important for me to do a song where people could know that I just rap on and on and on. I start and just go bar for bar for bar for bar. So I'm really excited about that because a lot of the tracks on the album are so club-focused.
Tell me about the album.
It's about the lifestyle that I lead when I go out, and this relationship that I have with DJs and producers. I'm trying to make happy music and music that makes people move. I don't want to write it off and call it 'party music' but I want to have people enjoy themselves. Right now this is looking like twelve to fifteen tracks. Then on August 24th we leave for a European tour with Physical Therapy. He also produced a track for me.
Your music videos are amazing. When's the next one coming out?
'Wavvy' at the end of July, which I'm highly anticipating, the video looks amazing. Brenmar and I are going to do another track together for the album. I think that video will take me to the next level, in an entertainment way. I don't have to be on a major label, though, or have high profile people direct or work me. What I'm doing comes from this raw place where I'm giving it my all as an entertainer.
Is the video for the next single?
My next single will be 'Virginia Beach', which is a song I did with Nick Weiss of Teengirl Fantasy. I'm really excited about that because it's a hip hop song in the most typical way of being a hip hop song: verse, chorus, hook, typical hip-hop structure. It's a bit nostalgic because I wanted to create a song for when I was in puberty. I was listening to So So Death, Atlanta bass, that kind of stuff, and for me bass music is almost a reflection of African-American rave music. I really wanted to make a song that was an homage to that. Nick created this beat that's a mix of happy hardstyle, bass and hip-hop. This beat is nuts because you think 'how can you actually rap over that?' I had a couple of my friends listen to it and they went 'this is future hip hop.' I'm actually doing two versions of that song, a version with Nick and then for the video I'm slowing down the original beat significantly, which takes the character of the song into that Southern rap tradition.
Your songs do carry that same kind of aggressive vibe.
I can't deny the fact that I'm an aggressive rapper. It's an exorcism of a lot of aggression that I may have pent up or received from people on the street. Cross-dressing is not easy. When you cross-dress people look at you and throw all their judgments about what they think about that onto you. They do it very blatantly and they don't mind staring. I was raised not to stare; I think that's a Southern thing. I have experienced what the power of being looked at can do to you, making this eye contact and having this exchange where all of a sudden someone else is in a place of control. From that, I learned this social psychology of how to be strong. If someone stares at me and I'm cross-dressing I stare them back in the face and I often smile. When you look people back in the face they turn away because we live in a culture of insecurity, and if you turn people's insecurities around on them, you're the winner.
I grew up listening to riot grrrl and punk, to Kathleen Hannah, Babes in Toyland, Le Tigre, Free Kitten. It's an attitude of not being defiant against society, but knowing that my non-conformist attitude and my lyrical content have nothing to do with rebellion— they just are. Usually conservative society sees this breakaway from the norm as a rebellion, and it's like… no one is rebelling. It's just how people are.
So a lot of your lyrics come from your day-to-day life?
A lot of it is personal experience. I've experienced so much in this short year. I do play on the braggadocio of hip-hop, and I'm always conscious of the gender play in my lyrics. When I use certain words, it comes from the hip-hop tradition, and when I use other words, it comes from a gay African-American place. If you know these worlds, it's not confusing because the pronouns and the metaphors intertwine. But if you're an outsider you're not necessarily going to get these references very much. I have fun with it all because I don't think my music is political, because I'm not a political person. If you want to refer to me as 'he' or 'she' go right ahead. I'm not someone who feels like I have to rebel against society's labels because they don't matter to me.
Audioccult Vol. 13: The Unlucky One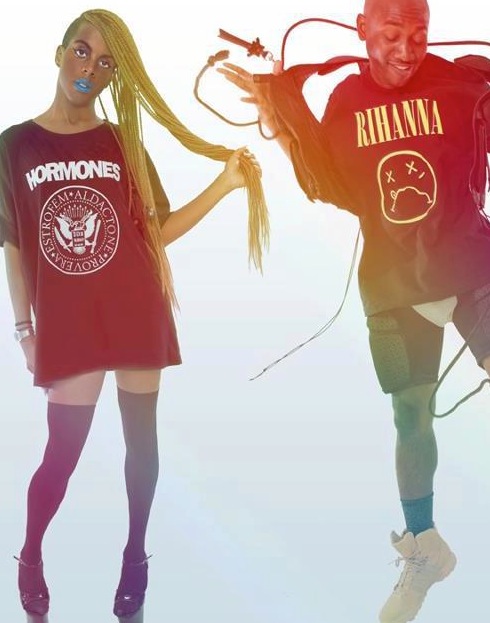 Light a candle. Draw the required sigils. Now, raise your arms above your head and slowly, gently, exhale your soul. You won't need it here. This is Audioccult, and it's time to get low.
Luck is against me. I sit and stare at my screen but inspiration does not come. My mind breeds nihil, while outside a storm is born. I realize, then, that any pretense I have toward spiritualism of any sort is a phantom lie. The path to true awakening is stress and coffee. I layer noise, samples of World War II air raid sirens, foghorns, choir music, church bells. Homemade loops and vocals, over/under selected tracks and songs. Desolation and magick. Blah blah black sheep: a Lamb is born.
This self-creation, which has festered inside me for some months, comes about for three reasons:
1. Imagining hiding in Rihanna Nirvana, as picture above by House of LaDosha, has rendered me a stink-stash possibly (probably) only inspirational to myself. What can I say, ancient layers of Comme des Garçons helps me Comme des fuck down. Yes, like the hat.
2. The sensation of sickness combined with disorienting amounts of medicine and unhealthy amounts of Current 93 tracks. Comfy In Nausea.
3. Ash Borer's new testament:
Metal is not a genre that I necessarily approve of; long hair don't care, but Ash Borer transcend the standard buttrock shock-talk with their dying-angel shrieks and endless wall of noise. It's the same reason I enjoy Gnaw Their Tongues or Bone Awl—the raw, brutal beauty, the stink of beast. I really need to change my shirt.
Fabulous Diamonds have a different sort of beauty, the actual kind. The Australian duo's last LP was an extension of their difficult pleasures, a soulsoak in a dronebath of wails, whispers and experimental synths. 'Lothario' is the first look at their forthcoming homecoming, overlapped vocals echoing an intoxicating chant that seeps into the bones and makes the mind's eye weep. It's what my heart yearns for: blow the trumpets.
I am reminded of my early desire to reconceptualize, to recreate past underground ideas with the mainstream sensibilities that enrapture the public. How many sat and watched as Britney Spears fell from grace into mental instability? How many traded their human decency for a perverse longing to see her burn herself up, to become the Great Pop Tragedy taken away by pills or alcohol or even a blaze of gunfire? Was it only me?
There's a place here for beauty, however. Craxxxsoft reminds us all that o F F is Love, that summer is more than heat and sweat: it's the world opening up, blossoming and becoming new again. Perhaps not so unlucky after all.
I don't know what's going to happen to me. I have great fear inside me, I feel nervous and frustrated and occasionally hateful, despite a life that truly isn't bad at all. My frustrations are (at least somewhat) self-imposed, my fears are insecurity, and my hate (a rare thing) is blunted by blunts. And if I die, let my execution be flawless.