When Saints Go Machine, Digitalism, Róisín Murphy Live at EB-Festival Zagreb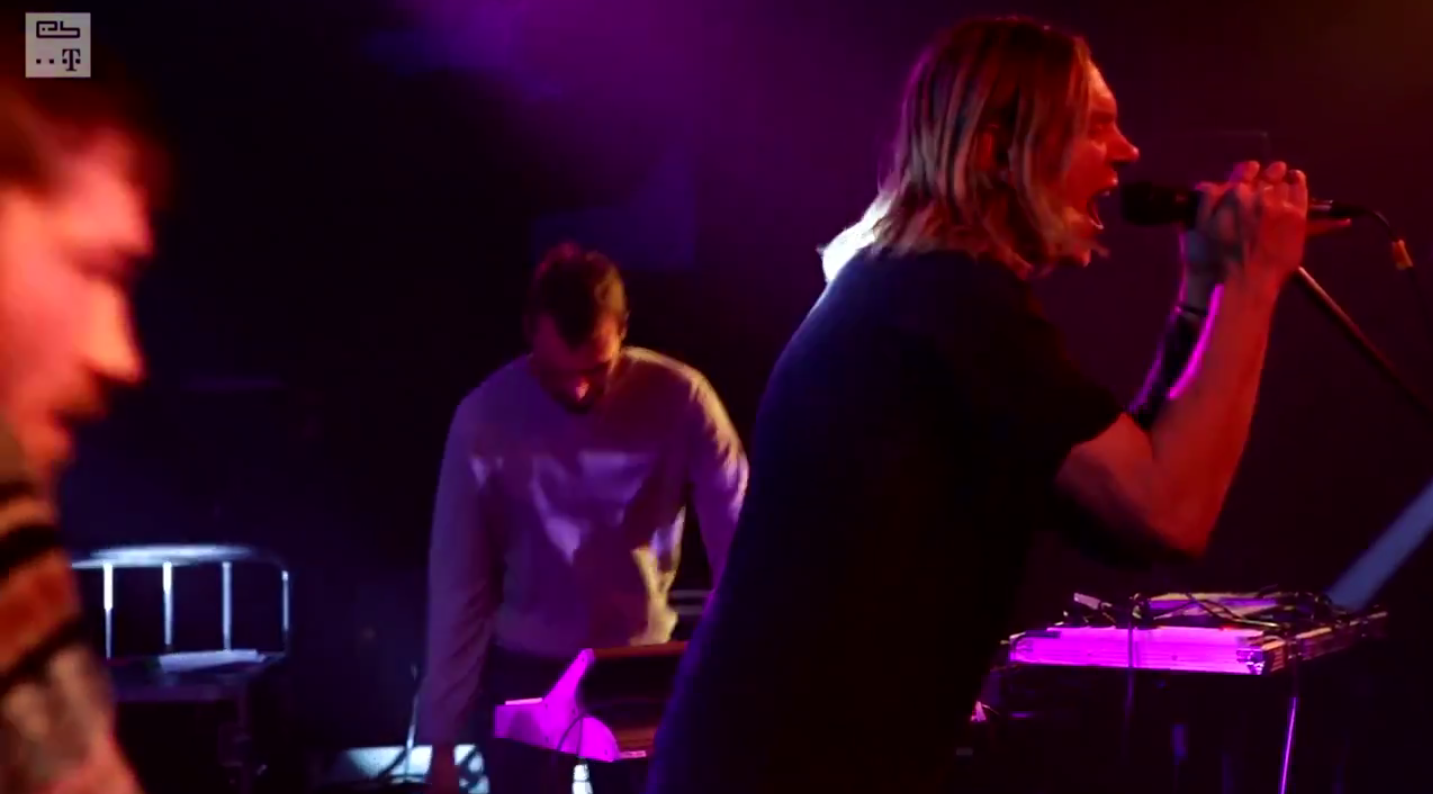 Impressions of Electronic Beats Festival Zagreb.
See When Saints Go Machine, Digitalism, Róisín Murphy performing live at Electronic Beats Festival in Zagreb (November 25th).
When Saints Go Machine Interview
We are super excited about today's Electronic Beats Festival in Zagreb and hope you are, too. To get you warmed up, we spent some time with one of the bands on today's line-up, When Saints Go Machine.
It seems that you are inspired by a lot of different genres – house, nineties pop stuff, trance, and parts were really quite funky : which artists in particular inspired you?
It´s hard to say, which artists we're inspired by, I believe we're more inspired by the working progress and being in the same room together, and I think, there's a bit of almost everything in our music. If I have to name some artists that we all listen to…it's hard, since we're all into different stuff; but I would have to go with Deerhoof, Sugarcubes, Broadcast and The Smiths.
Your songs seem to be quite dark – what themes do you discuss with your lyrics? Is it a therapeutic process?
Our songs are about all the stuff every other song is about. Loss, love, death, loneliness, sin, illness, flowers, aging and the big lemon. A lot of times the lyrics are just a stream of edited consciousness, so I guess, there's a lot of therapy in there – but analyzing everything is not always good either.
You've recently done a remix for Planningtorock: which other artists would you be interested in doing remixes for?
There are a lot of artists, that would be funny to remix for, but we would rather work with them, than just get stems to play with. Artists, that we would like to work with, include Björk, St.Vincent, Róisín Murphy if she makes a new album, Greg Saunier, Colin Stetson, Patti Smith and Sinead O'Connor
Which current artists do you find exciting right now?
I don't know, there are a lot of amazing artists out there, and something is always happening, but right now I'm looking into the past, because I figure I missed a lot of good stuff from there, but I really like Colin Stetson, Thulebasen, Tom Waits, St. Vincent and The Silver Jews.
Who are you most excited to see at today's Electronic Beats festival in Zagreb?
Really looking forward to The Audience.
What does 2012 hold for the band?
A lot of touring and a lot of writing, I hope. I really feel we have to figure out where to go next.
Planningtorock reworked by When Saints Go Machine
What a great concoction: two of our favorite artists together for an absolutely genius remix! This remix is one of a number on Planningtorock's new Living It Out EP for DFA that also features remixes from Billy Lock, Jackson, Cosmodelica and Laurel Halo. Have yourself a treat and listen to the When Saints Go Machine rework below. And, if you like this, make sure not to miss When Saints Go Machine playing live in Zagreb, at the Electronic Beats Festival – this friday, November 25th, 2011.
How Convinient? Yes, it is!
With help from Croatian label Home Made Electronica, Zagreb-Based quintet How Convinient have just released their first album SeXeS. The liaison of pathos that comes from new romanticism of the early 80s and sophisticated modern production tends to keep an initial discourse of lo-fi estheticism. SeXes tells us a story through 11 high quality electropop songs. Following in the footsteps ofMiss Kitten and Chicks on Speed with the panache of '90s-era New Order, How Convinient have every necessary ingredient to dominate Zagreb's club audience.
How Convinient will be opening the Electronic Beats Zagreb festival at the end of November, until then you can listen to SeXeS here.