Clark: A short interview about improvisation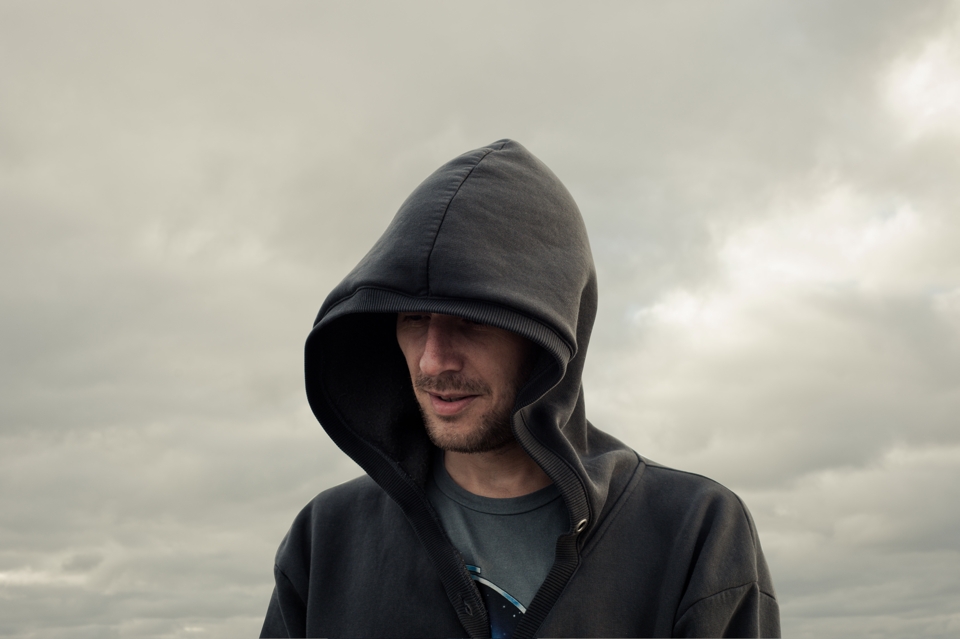 Earlier this month Clark's latest EP Fantasm Planes was released  via Warp Records. The six tracks feature dancefloor compatible reworks  and variations of his last album Iradelphic. I recently saw Clark performing live at Berlin's ICAS Suite, where halfway through his set his soundcard broke. However, what so nearly spelt disaster actually presented an opportunity for some creative improvisation, resulting in a unique, analogue set. Interest piqued, we caught up with Clark to pose some questions about the art of improvisation and what else the producer has been up to. Photo: Dian McLeod
Michael Aniser: What happened at the show exactly?
Clark: That was a funny gig because my equipment broke halfway through. My soundcard started glitching out and I had to do some sort of analog improvisation which was kind of fun, but stressful.
MA: When you're playing live is there usually a lot improvisation?
CL: It plays a big role in my live shows, maybe 1o percent is really improvised and I'm very pleased that the shows developed like that. Electronic music is funny, to me it's more live than a guitarist playing a song that he already knows. Usually it's just people DJing, but when you improvise you have to make up your patterns and your beats on the spot, there's nothing that is planned.
MA: There was all this uproar with Deadmau5, about DJs pressing play onstage and that's it.
CL: Oh god yeah. To me that would just make me more nervous than playing.
MA: I can't imagine just standing there, pushing play and then pretending.
CL: You would just be so nervous, some kind of puppet. I much prefer to do something. Maybe he's into that, who knows what that guy is like. He's got tattoos on his neck, so …
MA: Are you going to work this new glitch thing into your next sets?
CL: It's already quite a big part of it. It's a fine balance because I like playing tracks that people already know, but it definitely adds a fun element to the set with analogue equipment. It just sounds great on the sound system.
MA: What equipment are you using?
CL: It's just a custom made modular synth, really basic 3 oscillators and a step sequencer and a drum machine and another analogue sequencer. And some effects on a mixing desk.
MA: On your new EP you reapproached some of the tracks from your last album. How come?
CL: I wanted to make the album work in a live context, so i took a few of the tracks from the album and made them heavier and more intense and imagined how they could work on the dance floor. The actual track 'Phantasm Planes' is already four or five years old. I just made it again and went over it.
MA: I remember listening to your music ten years ago and I always wondered how it that work live. When did you start to work the live concept into it? For me this was always  "headphone music".
CL: The weird thing is since Iradelphic, which is my most kind of headphone album, my live show has become much more of a confident dancefloor thing. It's quite ironic, when I released Turning Dragon I was happy with the live show but it was very basic, just MPCs and that was it. Then, I wrote this headphone album with guitars and my live show becomes this beast!
MA: I was very surprised – in a positive way – when I saw you playing live.
CL: Especially nowadays its much harder to make music from sales, it's really important to have a strong live show.
MA: So it's an economic reason?
CL: Well, everything is economic. I like eating good food, so …
MA: You've been collaborating with the choreographer Melanie Lane, you did Tilted Faun together. Can you tell me about that?
CL: We made that a long time ago, three years ago now. It was her choreography, she decided everything and I just made the music for it which is all made with tape machines. There was a bit of music played from a sound system, but it was mainly ten tape machines with different tracks on them and she moves them around in the space. It's these kind of dictaphones so you get all this weird effects. I'm really happy with it.
MA: There's a dynamic between analogue and digital, especially in the dance performance.
CL: I always used a lot of analogue equipment, it just makes working so much quicker. When you're looking at a laptop screen andc endlessly tweaking sounds your eyes can pay too much attention to what it sounds like, but your eyes can't really listen.~
Clark's new EP Fantasm Planes is out now on Warp Records.
ICAS Suite Interview with Oliver Baurhenn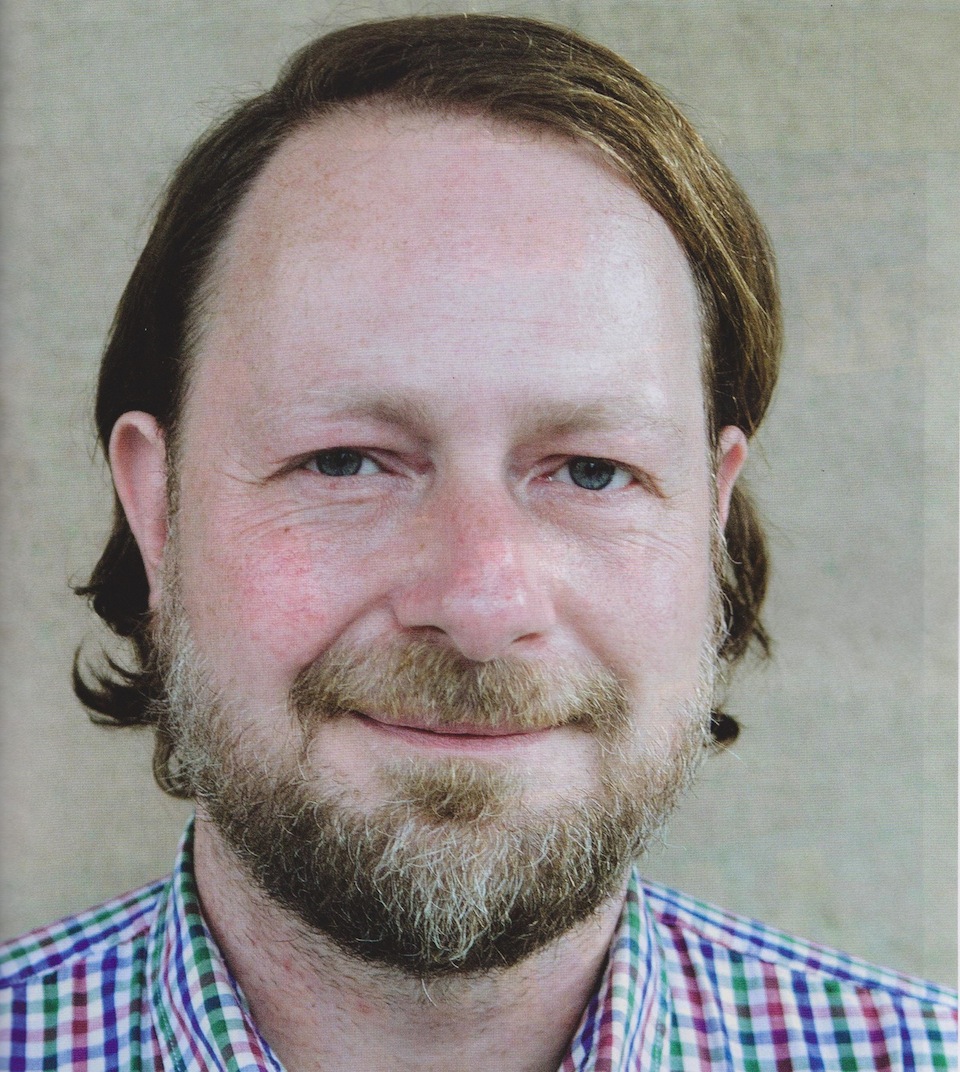 From September 5th through the 8th, the second edition of the ICAS Suite is attached to the always-intriguing CTM Festival.
Bringing such fresh soundartists and performers as Mykki Blanco and Nguzunguzu, ICAS Suite plays an important role in Berlin Music Week… but what role is that exactly? And what does ICAS stand for anyway? To find out more, EB Editor-in-Chief Max Dax spoke to CTM organizer Oliver Baurhenn. Photo: Matilde Campodónico
Max Dax: Is the ICAS Suite part of Club Transmediale, or is it a separate entity, a festival in its own right?
Oliver Baurhenn: Actually, I see it more as a co-operation project, or as a small festival of festivals. There are quite a lot of partners from the ICAS Network who are also running their own independent festivals, so we're all hooking up to make a huge program that's not based on a single idea of one festival, but consists of approximately 18 ideas from 18 festival organizers.
So basically, it's an aggregation of ideas?
Exactly. The goal, the ideal situation, is that the sum is greater than the parts. We're trying to bring our knowledge together, and of course the best of each organization's local situation and what they like best on an international level.
What I also found remarkable is that the whole thing takes place around Berlin's Kottbusser Tor, in many bars and spaces close to each other. This is especially interesting for myself, as we had the same idea in 2010 with Spex. We wanted to celebrate the magazine's 30th birthday in more than one club—in Kottbusser Tor's West Germany, in La Paloma, the Festsaal and other spaces; we wanted to curate an area rather than a single space. We ended up doing the celebration at Berghain, but originally we wanted to do lectures and concerts and DJ sets and cooking in the Kotbusser Tor area. It's funny to see how ideas don't fade away, but are picked up by one individual without knowing about the other.
I think it's key that these venues are located so closely to each other. It's a win-win situation for everybody involved, and also for the city. In the '80s, Kreuzberg was the center of the city, the center of German subculture. Neukölln was supposed to become the next hot spot. Then, with the fall of the Wall Berlin-Mitte suddenly took over that central spot in the middle of the city, and now we are going back to Kreuzberg and small spaces. It's like a cycle come fully around. Of course, it's nice to go where the people are, the ones who enjoy the kind of music we are presenting.
London's The Wire Magazine and Electronic Beats are hosting an evening at Paloma Bar on September 5th, directly after the Pet Shop Boys concert. What's the idea behind bringing together magazines from different cities?
But you're one of the DJs spinning records that night! I think it's an interesting way to meet up on a more joyful level. Electronic Beats is quite important for Germany and abroad, because it's coming from a perspective that it's authors and also you have developed out of their history. You also have this Spex background, which means that you're quite close to the history of German music criticism. The same counts for The Wire, which is of course one of the most amazing magazines about electronic music in the world—or, as they put in the subtitle, adventures in music. I think bringing together two forces that both fancy the style of music that CTM represents is a logical thing to do. This kind of DJing and working together (but not in writing and not in criticism) might pave the way for another level of co-operation and lead to more interesting things than you might expect, on an easier and lower threshold kind of way. Rather than bringing you and, say Chris Bohn together on a stage and delivering a panel discussion. You can present and exchange ideas much better when spinning records.
I agree. It's more like a sharing thing… you share your interest in music by creating a real club situation.
By providing this good soil, you can put some seeds. Eventually, you have carrots and wonderful white flowers! This is the idea behind the ICAS Suite: presenting sound and music from different corners of the world, curated by different organizations.
… In the bar next door.
We're also doing a barbecue every day from six pm until nine pm in the backyard of Festsaal Kreuzberg, and this will be a platform to meet and greet artists and other people in a nice environment.
Would you go as far to call it a digital grassroots thing?
Mostly, all of the organizations that are participating are grassroots initiatives. In this sense I think yes, it is a grassroots action.
What does ICAS Suite mean?
It's the short form for International Cities of Advanced Sound.
I thought it was some form of an abbreviation for Icarus.
Nice one, I'll have to keep that in mind. Of course we are all trying to fly, and we hope not to burn. You're quite often hurt and burned with a DIY approach. However, the International Cities of Advanced Sound idea was born out of a project called Networking Tomorrow's Art For An Unknown Future, as we were searching for a good format where all partners would have an easy opportunity to present themselves in a non-competitive environment, and to foster co-operation. So we started with the ICAS Kitchen. We're thinking it will grow from the kitchen to the suite… to a city. 
Berlin Music Week touches down at Tempelhof
We guided you through Berlin Festival, we gave you a heads-up on ICAS Suite and so now we'll give you a roundup of Berlin Music Week, the merger of international business platforms, musicians, bookers and the live-entertainment industry.
In its second year Berlin Music Week (BMW) will again focus on new developments in music consumption, distribution and marketing as well as building strategic partnerships across the individual segments – which hopefully benefit the individual user in the end. Also, BMW is not a single event, it can be better understood as the entity of all the single events during that week (i.e. ICAS Suite, BMW Clubnacht, Club X-Berg, French Connection, Yellow Lounge, etc).
From September 7-11, Berlin Music Week will take place in many venues around the city of Berlin – in clubs, on the river Spree as well as around Tempelhof Airport, where (besides Berlin Festival) the two platforms Popkomm and all2gethernow Conference are based.
Most of the BMW programme addresses a professional audience – but besides all the business bla one can find interesting panels discussing the future of music and entertainment. Very promising are the workshops during all2gethernow Werkstatt – check out the programme and find your personal favourites. University students can also get themselves a reduced ticket for Popkomm market place and get in touch directly with the movers and shakers of the pro biz. And then there's the Red Bull Music Academy which is inviting for in-depth panels and concerts at Hansa Studios.
This is just the tip of the iceberg, so make sure to have a look at the full programme listing and save some money when choosing just the tickets you need. Last but not least: don't forget to pick up your free copy of Electronic Beats Magazine at BMW Headquarter at .HBC in Berlin-Mitte.