2012 Editor's Picks: Walter W. Wacht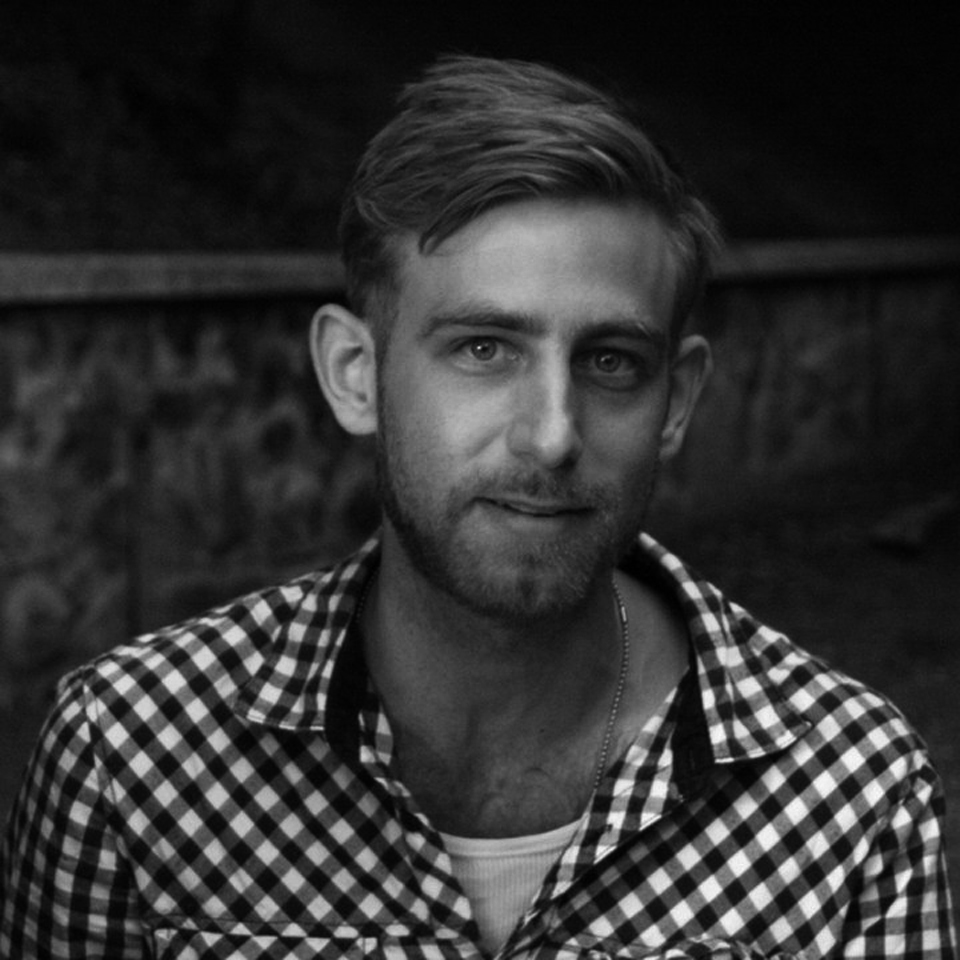 Happy holidays! By the time you're reading this you've probably already unwrapped your Christmas gifts and finally sobered up from a boozy yuletide shindig with friends. Let's just hope you saved some of the money you've got for Christmas as a present, because you'll need it to invest into the records listed below. It's far from complete, but I think it works nicely as a kind of mind map to my musical taste of the last 12 months or so. For one thing, these are the songs that stuck in my mind the most (and for another thing, I've also scrobbled these quite often to my Last.fm profile). My favorite songs of the year aren't listed in a particular order, hope you don't mind…
THE NARCISSIST by Dean Blunt feat. Inga Copeland
Released on the album The Narcissist II by Hippos In Tanks
Dean Blunt and Inga Copeland definitely lived up to their other name—Hype Williams—in 2012. Their stripped-down, lo-fi music hints towards rhythm & blues, but at the same time feels futuristic. This song is possibly my favorite duet of the year—very intimate, hypnotic and touching.
FOREVER DOLPHIN LOVE (EROL ALKAN'S EXTENDED REWORK VERSION 2) by Connan Mockasin
Released on the single Forever Dolphin Love by Phantasy Sound
This track—just like the last year—feels like a constant rollercoaster ride: from the lows to the highs—and backwards. I'd like to thank Erol Alkan for not making a rave monster out of this track, but instead turning it into a friendly afterhour soundtrack.
INSPECTOR NORSE by Todd Terje
Released on the EP It's the Arps by Smalltown Supersound
If you haven't danced to this analogue synthesizer-driven cosmic and disco monster of a song during the past 12 months, then you must have been living under a rock.
CRUSHING SHELLS by John Roberts
Released on the EP Paper Frames by Dial Records
This is classic Dial sound, but then again it's not quite. John Roberts keeps manipulating the rhythm, looping and reverberating it. The fine selection of sound samples had me listening over and over again.
GRASS by Cubenx
Released on the EP Grass by Infiné Music
I already liked Cesar Urbina's album On Your Own Again (2011), and I especially liked "Grass". "It's an explanation of how I was feeling during an experience of salvia divinorum", Cubenx told me in 2011. I can guess what he's referring to. Actually, it's giving me ideas…
TIMEAWAY by Darkstar
Released by Warp Music
I already told you about this one: I picture the music being played from a music box, with a porcelain ballerina dancing on top of it. Only that the ballerina isn't wearing a tutu, but raddled jeans, a dirty trench coat and has oily hair. Get the picture?
TRIO VON AUSNEHMENDER HÄSSLICHKEIT by Jacques Palminger & das 440 Hz Trio
Released on the album Jazz & Lyrik by Staatsakt
I guess you need to be German to get this kind of humor. Hamburg-based singer Heiner Ebber released a Jazz album earlier in 2012. I love it. Especially because of its humor.
SMALL TALK (FOUR TET REMIX) by Ultraísta
Released on the single Smalltalk Remixes by Ghostly International
Hit! Makes me wanna have more… still!
YET AGAIN by Grizzly Bear
Released on the album Shields by Warp Records
I've waited eagerly for this album. Grizzly Bear have been favorites of mine since their debut album Horn of Plenty in 2004 and they never seem to let me down—especially during the cold days of the year.
WAS FÜHLST DU by DJ Koze
Unreleased
You don't know this song, because it never leaked. Maybe you've heard of the latest Koze-track "Maulguss"? If the answer's yes, chances are good that you'd also know what "Was fühlst du" feels like. Kozalla sings: "Hey / was fühlst du / bist du nice angegeilt / Hey / du bist mein geiler Digger bist du / heute Abend wird gesoffen". It's same same, but very different! Digger bist du!
As a bonus: here are my top ten albums of 2012, in alphabetical artist order:
– Actress, R.I.P.
– Chromatics, Kill For Love
– Dirty Beaches, Badlands
– Gonzales, Solo Piano II
– Grimes, Visions
– Grizzly Bear, Shields
– Health, May Payne 3 OST
– Mala, Mala in Cuba
– Jacques Palminger & das 440 Hz Trio, Jazz & Lyrik
– Phantom Ghost, Pardon My English
Speak soon!
Photo: © Elena Klein
Editor's Choice 5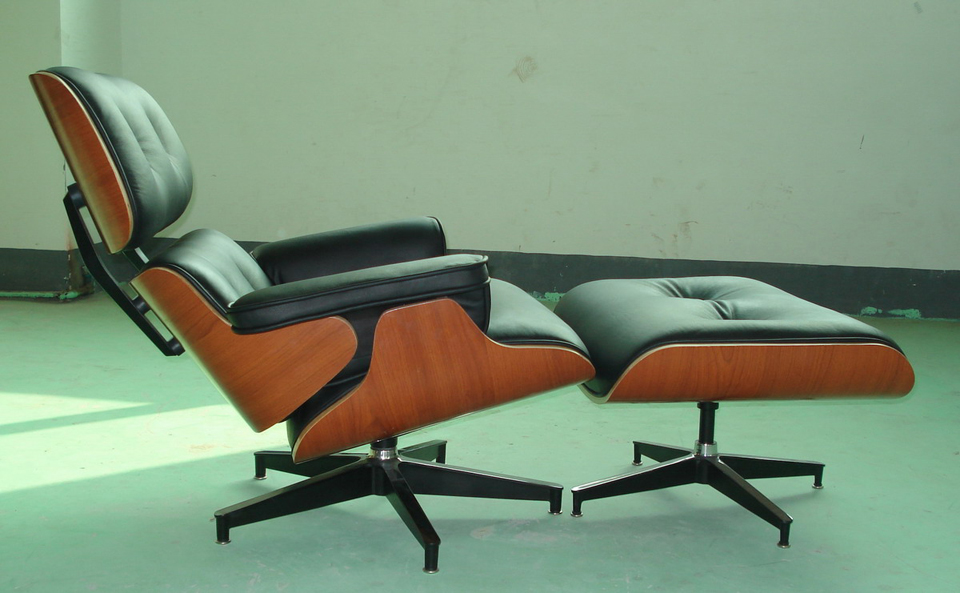 Welcome to Editor's Choice: our weekly playlist of what's special to our ears. Every day, loads of music passes through us; we consume it like locusts and it in turn consumes us. The goal of a society is Togetherness. Join in our consumption: Together, we share a listening experience beyond the ivory pale.
Walter (Community Manager / Editor)
The Kings Of Dub Rock – Kinder der Sonne
Picking up some German now and then won't do you wrong. Jacques Palminger and his Kings of Dub Rock bring lessons in dub & humor all the way from Hamburg city!
Two Fingers – 101 South
Whenever I talk Amon Tobin amongst friends, the conversation usually ends with the words "visually stunning, but musically too complex to listen to at home". While I'm of the opinion that this is a bollocks statement, I'd like to offer them the palm branch from here on. Amon Tobin is back as Two Fingers with a new album on October 1. Here's a first impression to get rid of musical resentments.
///
Daniel (Editor)
Bestial Mouths – Hollowed
Off an upcoming live cassette. Powerful and soul-crushing, sheer tribal bliss that travels through you like heavy smoke. Black voice that made me.
Teengirl Fantasy – EFX feat. Kelela
I can't believe I'm missing Swans this weekend. I want to get murdered, but tracks like this make it all better. I heard this and said 'Damn.'
///
Moritz (Duty Editor Online)
(((S))) – Alive/Die
Seriously cant get enough of (((S))) – and it's so refreshing that you can't find any news about this band through Google…
Dum Dum Girls – Lord Knows
My beloved Girls got a new EP coming out later this year called End Of Daze; here's an appetizer from it.
///
Michael (Duty Editor Print)
Crime & The City Solution – On Every Train (Grain Will Bear Grain)
Australian post-punk outfit Crime & the City Solution just announced a world tour, their first shows since two decades. There's also a compilation set for release onMute. Introduction To… Crime & the City Solution / A History Of Crime – Berlin 1987 focuses maily on tracks from C&TCS's 1980s Berlin era. Sensation for a few of us!
Hot Chip – Look At Where We Are (Four Tet Remix)
I'm not the biggest fan of Alexis Taylor's fragile helium voice but whatever track treated by Kieran Hebdan moves onto my playlist.
///
A.J. Samuels (Editor)
Good Teeth – Ghikas & Walshe
Former Wire cover woman Jennifer Walshe teams up with composer Panos Ghikas of British pop surrealists The Chap to improvise around manipulated vocal samples and live vocal weirdness. Sounds you would usually ignore, explored.
Camera – Ausland
Proto-krautrockers Camera have released their first LP on Bureau B, a fitting home for the Berlin-based trio. Their sound is somewhat derivative, but Michael Drummer's choice of a stand tom instead of a bass drum is a stroke of genius—a true innovation to the Klaus Dinger-like apache rhythms that drive this band. IMO, Camera are best heard live—preferably in one of Berlin's hally Ubahn passageways they're known to spontaneously rock.
///
Louise (Interning Editor)
Rick Ross – 911
Yes, the album was a disappointment, with Rozay straying from what he does best: gilded trap pantomime. This then was a standout by virtue of the fact that it sounds like it could've come from the (far better) Rich Forever mixtape or Teflon Don. URRGGH!
Rustie feat. AlunaGeorge – After Light (Again? – Ed.)
Aluna Francis brings some r'n'b hyper-femininity to Rustie's swollen, high tensile Ableton prog. Of course it works, are you crazy?
EB Listening: Couper Decaler électronique New Black full album stream
Couper Decaler's new album, New Black comes straight from the banlieus' of Paris via the Ivory Coast. Packed with Afro-futurism, tumbling beats and bags of swag(er) the project is heavy with an anarchistic and shameless attitude. To get an idea of what and who is behind the project we had a chat with director Monika Gintersdorfer, who organised the stage performance which was the original inspiration for the album.
Where did Couper Decaler come from?
Couper Decaler was invented in the 2002/2003 in Paris by a group of young Ivorian men, who called themselves "La Jet Set". Their leader named himself after the president Douk Saga and they created the style, dance moves and important slogans, that define Couper Decaler. The group has an anarchistic, shameless and competitive spiri,t that involves showing off a lot in a very creative way. The outstanding, subversive act was to change the social order by using the names of important roles like the banker, the ambassador, Sarkozy, Lino Versace etc. At the same time in 2002 there were DJs and musicians in Ivory Coast working on mainly congolese beats and changing them into what you call today Couper Decaler beats. "When it rains in Paris, it is getting wet in Abidjan and the other way round" – Ivorians in Paris are always in direct contact with Abidjan.
And they transferred the sound back to Abidjan?
Yes, in 2003 La Jet Set came to Abidjan and took over the music market in an artistic coup. It became very successfull very fast and today it is the leading club music in Ivory Coast spreading to other West African Countries.
Who produced the New Black album?
New Black was produced with Couper Decaler's star singers and producers in collaboration with European and American singers and producers, so it is not a pure Couper Decaler album. It is an absolutely new combination with the individual influences of participants such as Ted Gaier and Melissa Logan. It has a big Couper Decaler impact as Skelly, Shaggy Sharoof Gadoukou la Star and Champy Kilo are protagonists of this scene. But I must stress, it is not a pure Couper Decaler album. It is something absolutely new! New Black!
Who was the driving force?
The theatre director Monika Gintersdorfer and the artist Knut Klaßen are the driving forces. Since 2004 they have being working with Ivorian dancers and singers in collaboration with German artists and in 2010 and 2011 they created a project named Rue Princesse , where they invited Erobique, Jacques Palminger, Melissa Logan, Nadine Jessen and Ted Gaier to come to Abidjan and join their Ivorian team to perform theatre and music in differnet spaces all over the city. So they've already done some hot club performances in Abidjan. Later they also included Timor Litzenberger as producer to their team doing more songs in Hamburg, Berlin and Krems in the context of Gintersdorfer/Klaßen festivals.
Can you tell us anything about the music scene in Abidjan?
Abidjan is known as a showbiz hot spot, where people from all over Africa like to produce music and do their promo. Popular styles are Couper Decaler, Zouglou, Reggae, Zouk. Abidjan has thousands of clubs in all categories and the population loves to go out. Very famous is a street full of clubs named Rue Princesse.
How was the experience of having the production between Abidjan, Paris and Hamburg?
In Abidjan we went to the studio of Champy Kilo and Elvis Segonde to produce there. Erobique also set up an improvised studio in our home to prepare the songs advised by Shaggy Sharoof in Couper decaler style. In Berlin we improvised in a studio at Haus der Kulturen der Welt during our festival and in Hamburg we worked at Kampnagel studio and later on in Timor Litzenberger's studio in Krems. At Donaufestival we also set up ourselves an improvised studio. Monika Gintersdorfer did the translation between the Ivorians and the Germans, sometimes proposing topics or texts for the song and. The producers worked in collaboration exchanging sounds and ideas – so there was a lot of teamwork going on. Every song reflects the mixture of the individual approach of the participants – so you will hear them all
Is a tour planned?
Shows in march Hamburg, Berlin (March 4th. at About Blank), maybe Leipzig and we are also planning to perform in Abidjan later in this year
How was the project financed? Did you receive any funding?
It was financed by Gintersdorfer/Klaßen foundation and partnerships, that they got for their festivals for theater, dance and music performances. It was mainly financed by the Kulturstiftung des Bundes
Where else can we listen to the sound of Couper Decaler?
You can listen to some music over at www.ivoirmixdj.com of Abidjan and all over West Africa.
Will the album be released in the Ivory Coast/Africa?
First of all we bring it to the clubs in Abidjan. Then when people love it, we will think of a release.