10 Years of Mutation: Drop Dead Festival returns to Berlin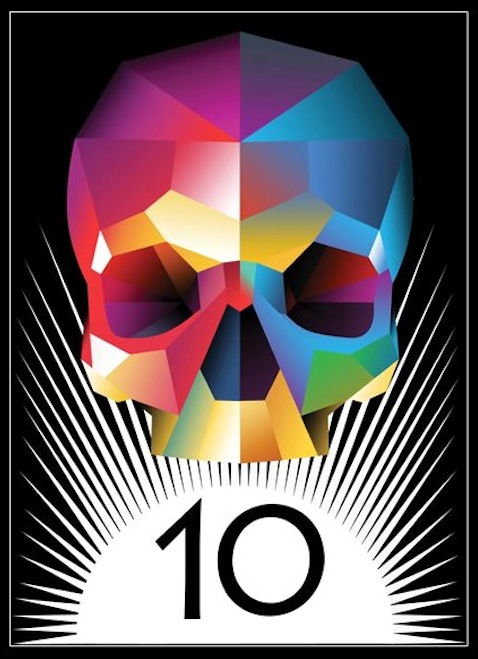 "Drop Dead" isn't just something you'd say to an enemy; it's also an invitation for friends. For the second year in a row, the  underground DIY music and art festival Drop Dead returns to Berlin for five days of occult art and sexy musical weirdness. From October 31 until November 4, the Berlin Decay team, along with 40+ bands, DJs and vendors, will be holding court in Neukölln's massive CUBE club: the perfect location to bring ten years to a close. Indeed, the word is that this will be the final edition of the festival, so fans: get your tickets!
This year's festival kicks off with an October 31st Halloween party drenched in occult sigils and bass. Like every edition of the festival, multiple floors are used to create a labyrinthian, chaotic atmosphere and to cater to your darkest delight. Berlin noisemaking collective PURGE channel the spirit of evil with live performances from Deathface and Crim3s, as well as an all-night 'Blood Rave' of pummeling bass and grimey nastiness. Other highlights of the evening include a drum installation from Einstürzende Neubauten's N.U. Uhnruh, esoteric art installations, an actual haunted house (something truly rare for Berlin!) created by the MindPirates collective, and a post-punk dancefloor.
This is, of course, only the beginning. All five days are arranged with a theme, with special lineups to reflect it. There's plenty of fresh and exciting young blood appearing this year, and Pictureplane, Bestial Mouths, Young Hunting, Dandi Wind, Butterclock, Low Sea, reliq, and Animal Bodies are just a few of the shining stars in the diverse lineup. As with every Drop Dead, one of the special features is also a selection of exclusive performances and reunions of underground '80s groups. This year includes, among others, new wave songstress Lene Lovich, French coldwavers Kas Product, and Factory Records legends Sad Lovers & Giants. This wide variety of sounds assures that, while wandering from room to room, you'll always be hearing something new, from shoegaze to throbbing dance beats.
Check the full lineup and schedule here. After the marvelous mayhem of last year, we're already salivating in anticipation. Get out your best blue lipstick, paint your nails black, and get ready for five days of Drop Dead delights.
#gHashtag warms up Berlin for Drop Dead Festival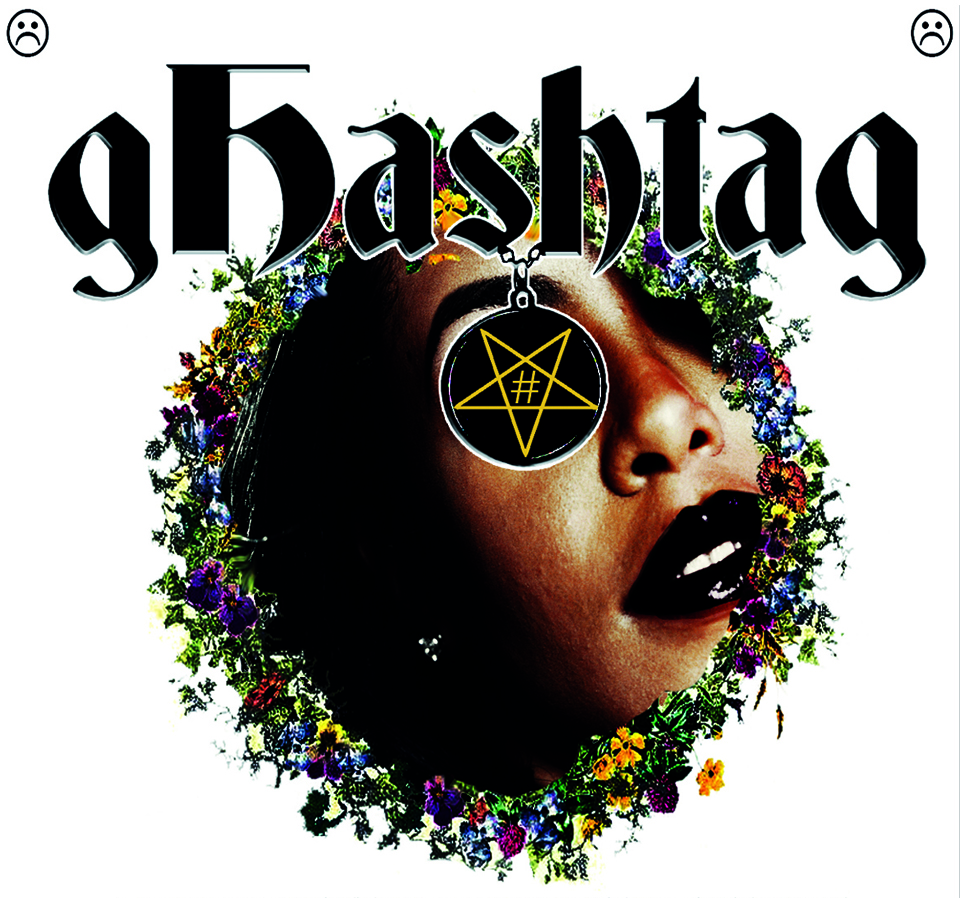 The Berlin-based BL4CK M4G1CK collective, creators of the popular-underground PURGE bleakrave events, are returning for their genre-reconceptualist party #gHashtag (pronounced like GASH). They're joined by the creator of the international art music festival Drop Dead, now celebrating its 10th anniversary and in Berlin for the second year in a row, who is launching her new party The Future Was Now. Described as the kind of party where you can hear just as much coldwave as grime, it's a theme that's perfectly in tone with a festival as diverse as Drop Dead (the 30+ band lineup includes Pictureplane, Crim3s, Deathface, Black Rain, and Dandi Wind as well as '80s underground legends like Lene Lovich, Sad Lovers & Giants, and Kas Product) and after last year we definitely can't wait for more.
The party, which is being launched as a warmup for Drop Dead's October 31-November 4th dates, takes place Saturday the 29th in Neukölln's vast CUBE club and features two floors. The #gHashtag side, which has the support of Sick Girls, Small But Hard's Die Soon, and Dreea (who you might recognize as Zebra Katz's recent DJ support), will likely be playing quite a lot of goth, future screw, hip-hop and aggressive bass, while we can expect more of a dark electro vibe from The Future Was Now (their live performances include Philly-based psychedelic house-rapper Mr. Manic and Greek post-punk act †Flesh United†). Whether you're into dark, witchy fog music or booty-twerkin' bass, this party has you covered. It's definitely our weekend pick, so we suggest you RSVP now.