Love, Again: Daniel Jones recommends Austra's <i>Olympia</i>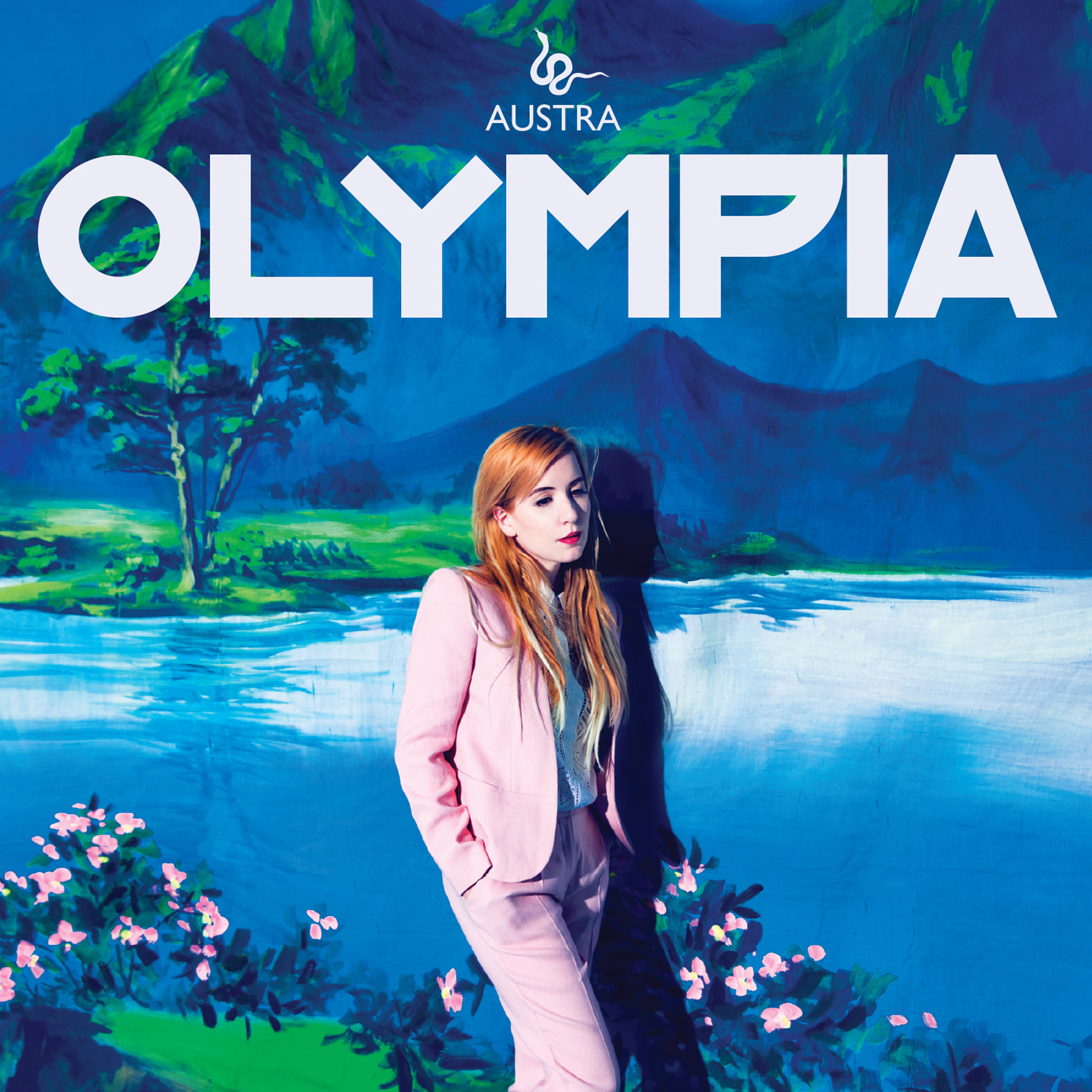 From the swaying coos and house-inspired synths of "Painful Like" to the soaring and bittersweet piano-led melancholia of "Home", you get the feeling that you're being spoken to directly from the heart, says Daniel Jones.
Some albums stick with you; burn themselves into your musical aura like a memory. As someone who listens to an immense amount of music in a week, both for work and pleasure, that number tends to be fairly low. Let me tell you a story:
It was my first summer in Berlin, and I couldn't have asked for a better one. The grayness that pervades the city had dissipated, I was madly in love, and everything felt fresh and new.  Feel It Break, Austra's debut, was the album of choice for my lover and I. I'd listen to it on my way to see her, strutting on air to "Villain"'s pounding drums. We'd dance together to "Spellwork" in her room, and I'd delight in dropping "Beat and The Pulse" in a DJ set just to see her face light up and body move in the wild way that was so specifically her. Somehow, it became not only our album, but also Berlin's album. It spoke to me of promise, permanence, and joy. You don't really get a lot of albums like that in your life.
Two years later and both she and the fresh promise of the city have gone, and an aura of gray cold hangs over summer like an old washcloth. Yet Feel It Break remains just as fresh and wonderful as ever, even if the memories attached do not. That's why Olympia, the Toronto group's recently released follow-up, was an album I waited for with trepidation. It had a lot to live up to in my mind.
It wasn't the immediate ear-grabber its predecessor was, I admit. Opener "What We Done?" burns slow, evolving from a minimalist formula of Katie Stelmanis' operatic vocals and spurts of twinkling synths into a thrumming and complex dance beast. Evolution is what Olympia is all about, in fact—that, and Stelmanis' beautiful voice, which dominates any instrumental you care to put behind it. There's a confidence that you only see in second albums; I don't like to say "effortless", as there is far too much strength in her voice for that, but it feels that way. From the swaying coos and house-inspired synths of "Painful Like" to the soaring and bittersweet piano-led melancholia of "Home", you get the feeling that you're being spoken to directly, straight from the heart.
Unlike the goth-tinged esoterica of Feel It Break, much of the lyrical content here is indeed personal and centered around relationships, and perhaps that's the biggest reason Olympia hits home for me. When Stelmanis sings, "You are not with me," when she softly wails, "You changed my life for the best," there's a level of heart-rending sincerity that's impossible not to be touched by. Had the tone itself been one of tragedy it might have all been a bit much, but there's also a power, an inner strength that speaks of heartbreak, but also healing. Austra aren't the same band I fell in love with during that first, perfect summer, and that's okay. As Stelmanis sings over the skittering beat of "Reconcile", "You will love again."˜
Olympia is out now on Paper Bag Records.
Videodrome 86 – This week's best videos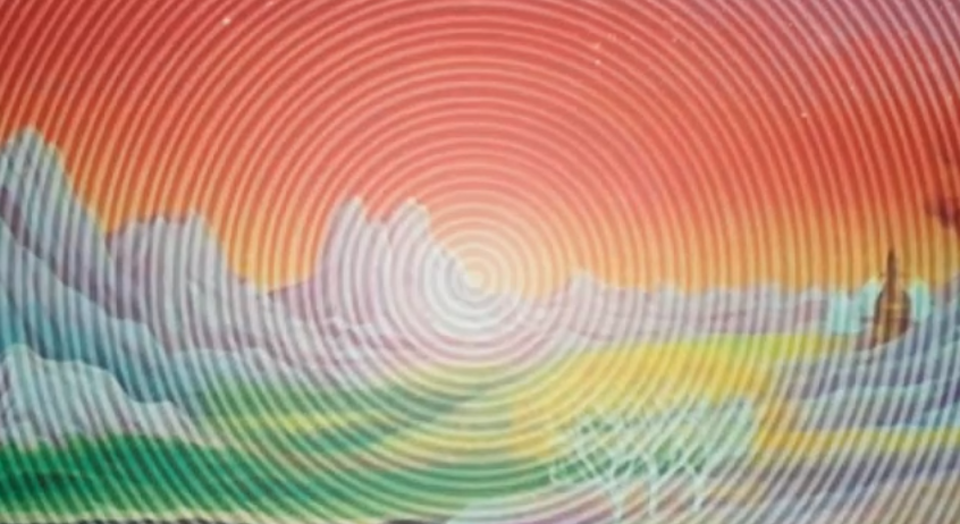 Although CTM opened its gates last night we've still found the time to browse through dozens of freshly released music videos for today's edition of your beloved music video column V I D E O D R O M E. Within the last seven days we've already brought you new goods from the likes of Grizzly Bear, Gramme, Synkro, Diamond Version and Matthew Herbert. Below you'll find the latest pick of audiovisual highlights… Have fun.
#1 Umberto – Night Fantasy, directed by Nick Banister
New video for Kansas City-based musician Matt Hill, aka Umberto. "Night Fantasy" is taken from his Confrontations record out on Not Not Fun. Yes, NNF is still cosmic in 2013.
#2 Buchikamashi – Superbrain, dir?
Ready for some Japanese new age? Then Shin Buchikami, going by the name Buchikamashi, might be right up your alley.
#3 Bonobo – Cirrus, directed by Cyriak
Cyriak's video for Bonobo's "Cirrus" is a quite an enjoyable visual extravaganza. The track is taken from his upcoming album entitled The North Borders. Oh my lawd.
#4 Scratch Massive feat. Koudlam – Waiting for a Sign, directed by Edouard Salier
I love Koudlam, I love Edouard Salier but I am not entirely sure about this very dark video. Very nice cinematography—but where is the narration going?
#5 Moon Duo – Ich Werde Sehen, directed by Jovan Arsenic
It's quite surprising that I didn't witness the shoot for Moon Duo's nice b/w clip since all this was done just around the corner from where I live.
#6 The Flaming Lips – Sun Blows Up Today, directed by George Salisbury
A colorful video for an appropriately upbeat song."Sun Blows Up Today" is from the forthcoming Flaming Lips record.
#7 The KVB – Shadows, dir?
Self-Titled unveiled this nice little video today for UK duo THE KVB's new LP Immaterial Visions, out February 26. One to watch.
#8 Hervé ft. Katie Stelmanis – Save Me, directed by Tim Kelly
Nice collab from Hervé's forthcoming album The Art Of Disappearing, out March 4, showing once more the brilliance of Katie Stelmanis.
#9 Mykki Blanco – Kingpinning, directed by Clarence Fuller
Just a few days before his highly anticipated CTM rave-up, here's Mykki's brand new chunk of audiovisual gold, presenting the likes of Le1f and Dev Hynes. The dope track was produced by Brenmar and is taken from his Cosmic Angel: The Illuminati Prince/ess mixtape.
#10 The Knife – Full Of Fire, directed by Marit Östberg
It's been seven years but now The Knife are back with a nine minute blast of some strange post-gothic electrocism. Not entirely sure if The Knife is still relevant for me, but judge for yourself above.
Interview: Austra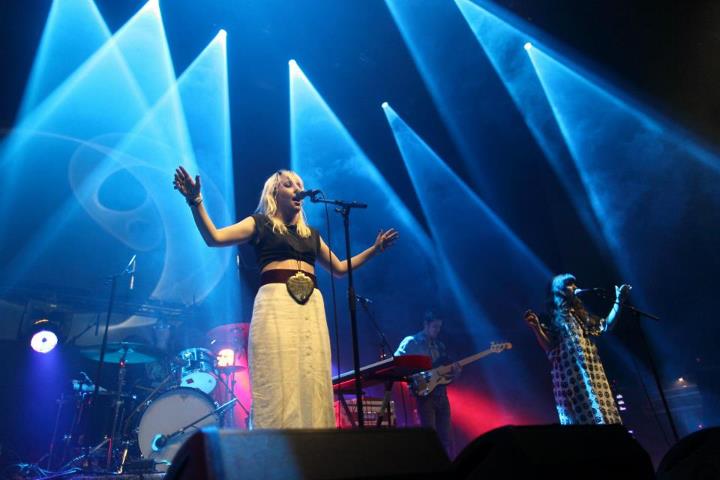 Austra have proven to us time and again that their dark electropop is just as engaging coming out live as from the studio, and when they took the stage at Electronic Beats Festival Cologne they showed us how real spellwork is done. We talked with Katie Stelmanis and Maya Postepski before the show.
Electronic Beats: How important is it to be really good in something, when it comes to writing music for example? To be trained as an opera singer for example, how important would you say it was that you went through a certain school or academy?
Katie: For the type of music that I make, I don't think it's very important at all. The background that I have in classical music helps. I think I have a different way of hearing harmonies or hearing voices. I think when you are writing music, especially in a time like this when anybody can just get a computer, get a guitar and kind of figure something out and write a song. I think that the difficulty is more about writing music creatively. Often, to me, it's about being an artist, treating music like an art and you don't necessarily need to be trained. Can you create something different or create something new?
What I mean is that sometimes you can be spoiled by learning grids and patterns, how to do things. I wonder how you got rid of it, because on your first album it's obvious that you did something on your own.
Katie: It's interesting because when I was actually studying music, I was learning all the theory, learning all the scales but I don't think that I actually processed what I was doing; I was just learning it because I had to. Now that I actually write music I'm so much more aware of chords and structures, and I'll go back to some of the old songs I used to play on piano and I'll suddenly understand them in a way I never understood them. "Oh this is so simple" , it's just these chord progressions, these things are happening.
Its mathematics.
Katie: It's kind of like mathematics. It's like the way jazz musicians make their music, they know the chords, and they improvise on the chords. Basically that's the root of all music.
It's interesting that you mention jazz, because Duke Ellington for example, he was known as someone who was always looking for the unexpected chord change, basically the one that was not supposed to be in the formula, but still fits. Is jazz and improvisation also a part of your interest?
Katie: I don't really take much influence from jazz, to be honest. I never listened to it. I never really enjoyed it, until I started to write music, and listened to it in a different way. Even now I'm more interested in a lot of older jazz stuff. Like, what's his name, the guy who wrote 'Blue'?
Maya: Miles Davis.
Katie: Yeah, like Miles Davis' 'Blue'. Like I heard that record, I listened to it in a different way, and suddenly I totally appreciated it and loved it. I was listening to that and suddenly so many other bands made sense to me, like Björk for example. Like this makes so much sense. This Miles Davis records, the harmonies. This is what Björk sounds like. So I think that, now, I've been learning to like actually take a lot more from jazz then I had in the past. I'm starting to understand it a lot more.
By what means do you consider yourself as part of an international scene, like contributing to sound that can exist in Tokyo and in Berlin and in Toronto at the same time? Or by what means is it something that could only be started and developed in Toronto?
Katie: My main objective in music has kind of always been to do something very different. I was always interested in kind of like pushing boundaries and exploring territories that other people weren't exploring. When I made Feel It Break, at that time nobody in Toronto was making electronic music.
So you were quite disconnected?
Katie: I was completely disconnected. Literally for years I was the only person that I knew.
Maya: We would plays shows and our friends even thought it was weird what we were doing, you know.
Katie: At the time it was very, very folk, indie-rock-centric scene. People would always, always, always tell me that I should replace my all electronic samples with real instruments. All the time, all the time.
It's funny, I spoke with Martin Gore the other day, from Depeche Mode, and he said exactly the same. He said that he was actually very happy that electronic music somehow has become mainstream You don't have to defend yourself being a musician who uses a laptop, or electronic sequences or whatever, but they understand that this is also an instrument.
Katie: Yeah, exactly!
Maya: It's still developing, I would say. I still think that being an electronic musician is still a little bit strange. It's much more powerful nowadays, but I think it still needs a lot of development in electronic music. It's still an outsider's music.
Why do you think so?
Maya: It's just how I feel in the whole experience of playing electronic music. We still show up with our computers to some places and the sound person kind of looks at us. Oh, these guys aren't a real band. It's better in certain parts of the world, like in Europe it's very mainstream and you still end up going some places and feeling a little bit uncomfortable.
I experienced that in the late '90s. People started to listen to white noise as if it was the most normal thing. And I thought "Wow, this is close to Paradise now", in the sense that everything is possible.
Katie: When I started I was thinking about Toronto, because that's all I knew. I actuallydidn't read Pitchfork, I didn't know about any of these blogs. I had no idea what was going on in music, in the world. I was just living in this city and had my own influences and wanted to make something different that people were making in the city. So that's what I did. And I put out a record and then suddenly we reach this global scale and I realized that there were so many artists that we were compared to, so many other artists that we were similar to. "You sound like Fever Ray, you sound like Zola Jesus". For me, I didn't know about any of these acts. Essentially I still have the same objective of wanting to make something different. Now we are operating on this global community. Now I know about these bands, and I know about these blogs and I know about all this new music that's happening. I think the future objective its going to be trying to figure out how to stand out on a larger scale.
Which person would you like to collaborate with? There is always this idea that there is someone who influenced or impressed you. Now that you are in the position that you can travel and you can even do it over file sharing or whatever. Are there people you would like to meet and work together?
Katie: Personally I am really inspired by a lot of DJs and electronic musicians. I would love to collaborate, there is a lot of people I would love to collaborate with, a lot of people that I would love to put vocals on their music. So many artists out of the UK right now are blowing my mind.
Maya: Whenever I try to write a song, Katie's voice blends itself well to electronics, I find, because it's so full and rich. It just works so well.
I recently met James Blake, whom I actually didn't like that much before, but then I saw the concert and it basically changed my mind because I thought "ten years ago nobody would have dared to sing something into a microphone where you don't hear what he sings. Then he fucks around, twists it, tweaks it, then he plays it into the music and everyone can see he is not singing." He is like a worker on sound files. I think this is a sign of our times, which not everybody has fully realized that "what you see is what you get" is not a law anymore.
Katie: I like that. I think its very progressive and exciting time to be a musician. And the tools are better now for electronic musicians there are so many possibilities. You can have fun on stage now. That's another reason why I would say electronic music is somewhat similar to jazz. In the '50s and '60s, a lot of the Motown musicians and the jazz musicians, they would specifically try to play music that the white people couldn't play, because they wanted to stay on top. So these musicians would play stuff that not everybody could play or do stuff that nobody else could physically do and I find with electronic music its all about what you can do with technology. Like you have someone like James Blake, or you have someone like Grimes who is totally DIY.
Maya: I was just about to mention Grimes. She loves Marilyn Manson, by the way. I feel like it's the most progressive music right now because anybody can do it, with a certain amount of small money to start, I guess. It just seems very exciting. Picking up a guitar is so boring to me right now. I'm a drummer, but that's something concrete and very square to me. There is only so many things you can do with a fixed instrument. I'm only starting to discover how exciting it is. You really have a new palette. You can do anything you like.
I met Austra, aka Katie Stelmanis, at a remote hotel in Berlin's Kreuzberg district on one of the first warm and sunny spring-days this year. The atmosphere was wonderfully miss-matched with the darkness-obsessed music coming from Domino Recordings latest signing utterly opposing the sun that was shining outside. She must have listened to a lot of NIN and The Knife after she studied viola and piano for many years and the result – her debut album called Feel it Break – is danceable, shimmering and sexy. And just a bit dark.
Hello Katie, you were trained as a classical musician, you joined the Canadian Children's Opera at 10, you sang for the Canadian Opera Company whilst learning viola and piano. As Austra your music has a dancefloor-friendly vibe. Is your sound part of a rising alliance between classical and electronic music?
I definitely recognize that right now there are a lot of artists with a classical background trying to push things forward and I think this has a lot to do with the cycle of music. Recently in the past there was this DIY-movement, but now its time for something new. And yes, classical music was my love. I was devoted to it, it was some kind of escape playing classical music, when I was young. But I was always creative and sorta looking for inspiration and with the time the whole classical education was limiting me, so I tried out new possibilities with my laptop.
You took your computer and added electronic sounds to classical music?
Yes, I got a midi controller and a laptop – that was my way to invent new sound structures.
Your computer and all its tools opened the door?
Definitely. I was then a so called Bedroom-producer: I got ProTools and Logic and there you go. That's the great thing: now everybody has access and everybody can use these technologies.
So your bedroom-producing was kinda successful: Now there is Austra and the debut album, Feel It Break is set to drop next month.
Yes, but it was a very slow process. Last years we toured under the name of Galaxy in a more punky-way through the US – on the typical DIY circut. And I used to play with different musicians, when we were playing live, we are up to six people. But now we are Austra: that's me plus the drummer Maya Postepski and the bassist Dorian Wolf. But what I really like is the mystery name: Austra. You don't know if its a group or solo band. It's just Austra and I dont wanna define it, the line-up gonna change all the time.
The album was produced and mixed by Damien Taylor, who earlier produced acts such as The Prodigy, Björk or UNKLE – how came that you both work together? How was the collaboration?
I had already finished the record, when I started to work with Damien – I gave it to him to mix it and we ended up re-arranging a lot of the songs, improving the sound quality. Originally I started working with him because he moved from London to Montreal and there is a major lack of electronic producers and engineers here in Canada. As soon as I found out, that he moved here, it was clear I wanted to work with this guy, because I really wanted to work with someone who makes the record club-friendly – it was a no-brainer to work with him.
The first release off of the new album was 'The Beat And The Pulse' – which came out with a video. A very special video, shot by Claire Edmundson, a collaborator of Jaron Albertin, one of the most famous and influential canadian music-video directors.
Yes, right. It is just the 2nd video of Claire's. We both wanted to develop something together – without a big budget. We both wanted to work on a video. But in the end the video is all her: her concept, she organized it – everything.
The video is quite sexual, there are lots of girls having obviously a good time, flirting, teasing and: you can see nipples – no big surprise it got shelved from YouTube. Was it your intention to produce some sort of a scandal? Is this state-of-the-art marketing?
It's funny, because it wasn't planned at all. Nothing about this video was planned -we didn't even intend it to be all women. There was a casting call to all my friends and it ended up being all women. But you know what, it felt totally natural to me, even if from an outside perspective it might look different. My favourite thing about this video is that it is just a bunch of friends: we hung out, had a great time: its truly authentic. It's very sexual but not in a objectifying way, it's just a real picture towards female sexuality. It's about girls being themselves. It felt real and honest.
But there was quite a buzz around your video. Did you checked the feedback in the internet or…
…yeah, when it first came out I quite liked it, but I was also very nervous to put it in the world. Not really because of the nudity, but I thought the reviews might judge it as too trendy. But then I realized that I am very happy that it exists.
Is the gender-thing on of your tools?
I am truly open-minded, I am not afraid talking about gay stuff, but I think music speaks for itself, and I would never use gayness or something as a markeing tool. Definitely not. I am totally fine and I dont see us getting labeled as a Toronto gay band.
So a month ago you played the SXSW – there you had your acclaimed show and there you got signed to Domino. How was this experience?
SXSW is a really funny festival, because every band sort of has to play it, it's one of those things you have to do with your band, it's where people discover you, where labels or journalists discover you – it's where you get the buzz. It's so funny because it doesn't actually support artists in any way. You dont get paid and it costs so much to get down there, you never get sound-checks. All sets are really short, the sound is usally disaterous, you're essentially playing like the worst show of your life and at the same time the most important show of your life. It has a funny energy. Everybody is just drunk, partying…
And now you are with Domino Recordings.
Yeah three years ago I couldn't have dreamed of it, but I have the feeling that everything that happens to me or to the band happens when I was ready for it. It feels natural, it doesn't feel that something big is happening, it feels like a logical step and now we do have some backup from the label side. Feels like now we are starting, now it's a new thing: We are a new band, but we are also very experienced. We know what to expect and I think we have a lot of perspective.
You have any plans for the summer, playing festivals?
Yeah, we playing some festivals in the summer coming back to Europe in June and in August/September. There are lots of touring plans…
Austra's debut album 'Feel It Break' will be released on May 16th 2011 – through Domino Records.