Videodrome 112 – This week's best videos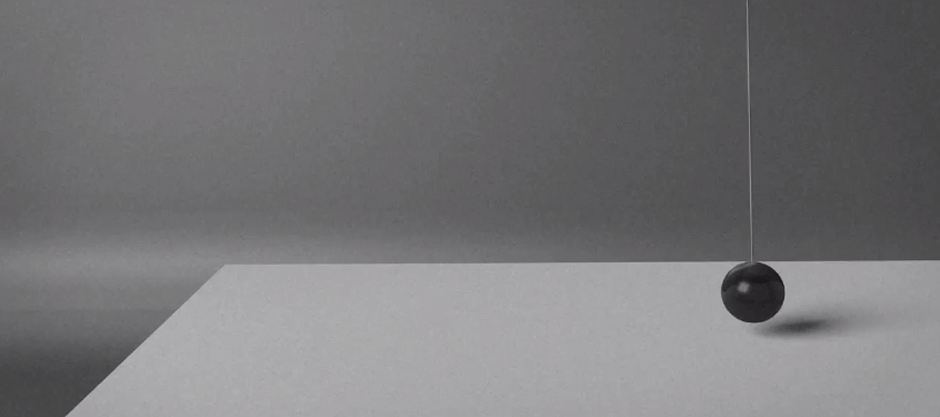 If you've been too busy to watch music videos over the last few days you've missed out on some of this week's hottest releases from the likes of Seams, No Age, Major Lazer and These New Puritans. To remedy this, do yourself a favor and check below's update. Oh, and this list contains no Gaga.
#1 Fhloston Paradigm – "Chasing Rainbows", directed by Keagan Anfuso
According to their tumblr, this is a "manifestation of afro futurist ideals". Anyway, Fhloston Paradigm is King Britt's project on Kode9′s Hyperdub label and I like it a lot.
#2 No Age – "An Impression", directed by Randy Randall & Dean Spunt
As an appetizer for their An Object release, L.A. noise rock group No Age has shared the video for their first single "An Impression", a self-directed art/concept video where not much happens.
#3 Seams – "Rilo", directed by Jonathan Pound
New tune taken from Seams forthcoming album, Quarters due out in mid-September via Full Time Hobby, which was recorded in four different areas around Berlin. If it's anything like this tune, the album should be worth a listen.
#4 Big Sean ft. Kendrick Lamar – "Control", directed By Negro Tarantino
I DON'T SMOKE CRACK / MOTHAFUCKA, I SELL IT!
#5 Major Lazer feat. Peaches Timberlee – "Scare Me" , directed by Brandon Dermer
Awesome video for another killer track by Major Lazer! Zombies, vampires, explosions, shooting… the works. Enjoy it party people!
#6 Goddie Mob feat. Janelle Monáe – "Special Education", directed by John Colombo
Cee Lo's pre-Gnarls Barkley group Goodie Mob returns with a visual for their Janelle Monáe-assisted jam "Special Education". Stream the video above and be sure to mark your calendars for August 27th—that's when the Mob's new album is set to hit shelves.
#7 Mount Kimbie – "Home Recording", directed by Anthony Dickenson
Here's the incredibly beautiful shot video for Mount Kimbie's latest single "Home Recording". The British duo's sophomore album Cold Spring Fault Less Youth is out now via Warp Records.
#8 These New Puritans – "Organ Eternal", directed by Willy Vanderperre
British art rock trio These New Puritans unleashed one of this summer's most interesting post pop albums and here's the picturesque music video for "Organ Eternal".
#9 Shadow Shadow – "1000001", self-directed
Mattias Freiberg writes, records and performs under the moniker Shadow Shadow. Last month he released his first album Riviera through Nonchalant Records.
#10 Five Knives – "Vive Le Roi", directed by Ace Norton
Electronic punk rockers Five Knives from Nashville have released their music video for "Vive Le Roi" which comes off the band's debut EP The Rising on Red Bull Records.
BLK MGIK: Daniel Jones recommends Zebra Katz's <i>DRKLING</i>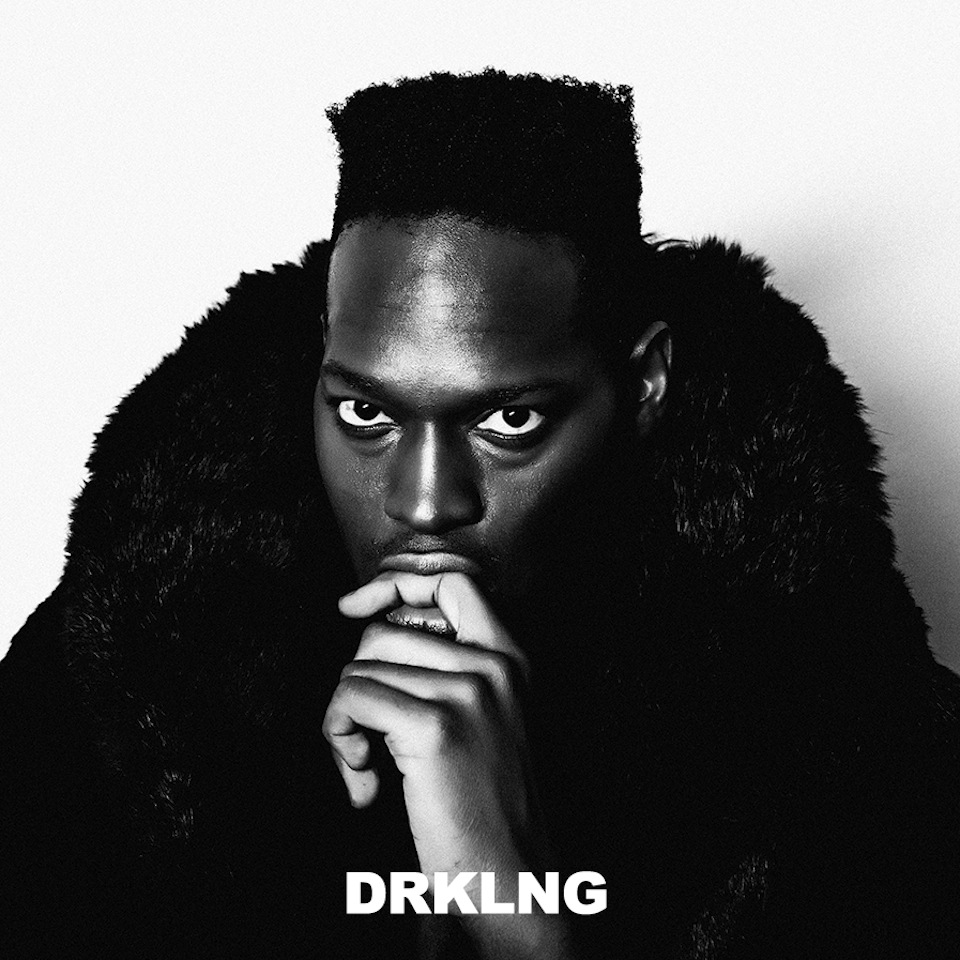 His latest mixtape sees the darkwave rapper more confident (and tongue-in-cheek) than ever before, expanding on and embracing the persona both he and the media have constructed around him, says Daniel Jones.
After an 11-minute version of his track "Ima Read" played during Rick Owens' Fall/Winter '12 runway show, Zebra Katz became the darling of both the fashion elite and the musically elitist. The menacing minimalism was a stark contrast compared to mainstream hip-hop's overproduced sensibilities, using monotones and repetition with similar phrasing to hypnotic effect. "You think about the word 'bitch', it's me trying to really desensitize it, trying to use the word 'bitch' so many times that if someone else said it, it wouldn't have that much context," Katz, aka Ojay Morgan, told me recently. "I want to own the term 'bitch', similar to what Missy Elliot did with her track "She's A Bitch" but take it another level. And with Njena Reddd Foxxx being on it, using the word 'bitch' and being empowered by it is such a great thing. I don't think people can pay attention to that, however, because they don't know how to talk about it." If there's one thing Katz has done it's make people pay attention, even if it's simply about the fact that he makes damn good tunes. His recent mixtape DRKLNG dropped less than a month ago, making the music press wet with 12 new tracks that further explore, expand on, and embrace the persona both he and the media have constructed around him.
Stylistically, DRKLNG sticks close to the aesthetics Katz is known for. "Josephine Effect" is maybe our first real audible look into the psyche of Katz: he's going off, but the idea of celebrity is still alien to him. Even after he's established himself as a modern icon in music and fashion, Katz's persona is still that of the perpetual outsider. As he name drops Rihanna, Grace Jones, and Jay-Z, amongst others, his backdrop is a void-blasted beat punctuated by refracting wooden clatters and the growls of beasts; a growl that soon becomes Katz himself on "Pulla Stunt". The typical puffed-chest braggadocio of gangster rap is present, but it's impossible to take seriously within the context—which is entirely the point. For all of the "darkness" in Katz's work, there's also a deliberate, tongue-in-cheek sensibility. "Ima pull a stunt, Ima fuck the cunt", his pitched-down vocals warn, and how can you help but laugh along with him?
DRKLNG has a lot of high points and plenty of guest names and other surprises to boost them higher: the rolling snares of the Triple Six Sound Club-produced "DRK WRLD", Mad Decent's Paul Devro bringing pumping bass levity to midnight lyrics like, "I'm having visions/we're tripping/whispers the voice of the heathen," the unexpected weirdness of Katz's cover of Tiffany's "I Think We're Alone Now". In fact, the format and smooth mixing ensure that your attention will rarely (if ever) waver. The mixtape's most celebrated moment, however, occurs six minutes in when a cheeky sample from Fame leads into a refixed version of "Ima Read" with no less than Busta Rhymes on the flow. As much as I love his generally untouchable spit, compared to Katz he feels a bit dusty in this element, and his claims to lead rather than read are, well, less than readable, and missing a lot of the undertones present in the original. Despite this, it's still more "oh, shit" than "what shit."
"I've always felt I was part of a novel as opposed to a 'scene'," said Katz. "I always prided myself on hanging out with some different motherfuckers; I hate hanging out with people who like all the same shit. I like to learn something different." DRKLNG stays true to this mindset: it's unmistakably Zebra Katz, but branching out into a few paths we haven't heard him explore outside of live performances and seeing him more confident than ever before. Besides which, it's also (to my knowledge) the first hip-hop mixtape to expound upon the natural beauty of being elbow-deep in zebra vagina. Some truths you just can't get from Gucci Mane. ~
Speaker-bothering future dance-hall commandos Major Lazer are touring Europe this Spring and they've released a teaser video to get us in the mood. Using footage shot at concerts and festivals over the last 12 months, the larger than life pseudo-military concept-band, which is essentially a collaboration between Dave Taylor, aka Switch and Diplo, take the opportunity to remind us what an entertaining prospect the band are in a live setting. You can also check out the bands explosive performance at the Electronic Beats Festival in Cologne here.
Rusko new album and video
Today we've learned about the unholy existence of Bronies (apparently guys in their late teens who are fans of My Little Pony, like seriously) so why not take a look back to another dude thang: remember brostep? Rusko does and that's why he keeps on making music even if the reins seem to have been taken by Skrillex in the meantime. Nevertheless Rusko will drop his new album Songs on Mad Decent in March, sockstepping behind the DJ-booth as we know him.
Watch his video for Somebody to Love here:
Major Lazer is back with 'Original Don'
Major Lazer are back and trying to top their excellent debut album Guns Don't Kill People… Lazers Do, and after teasing us with this track for a few months now we've finally got the entire thing to take in. At the moment 'Original Don' might not end up on the final tracklisting of their new album (out early 2012 and featuring collaborations with Vampire Weekend and Bruno Mars), but for now it's just standing alone.
Listen to the tune below, and don't forget: "You're born alone and you die alone, and this world just drops a bunch of rules on top of you to forget those facts. But I never forget. I'm living like there's no tomorrow because there isn't one." – Don Draper