The Radio Sessions: Oliver $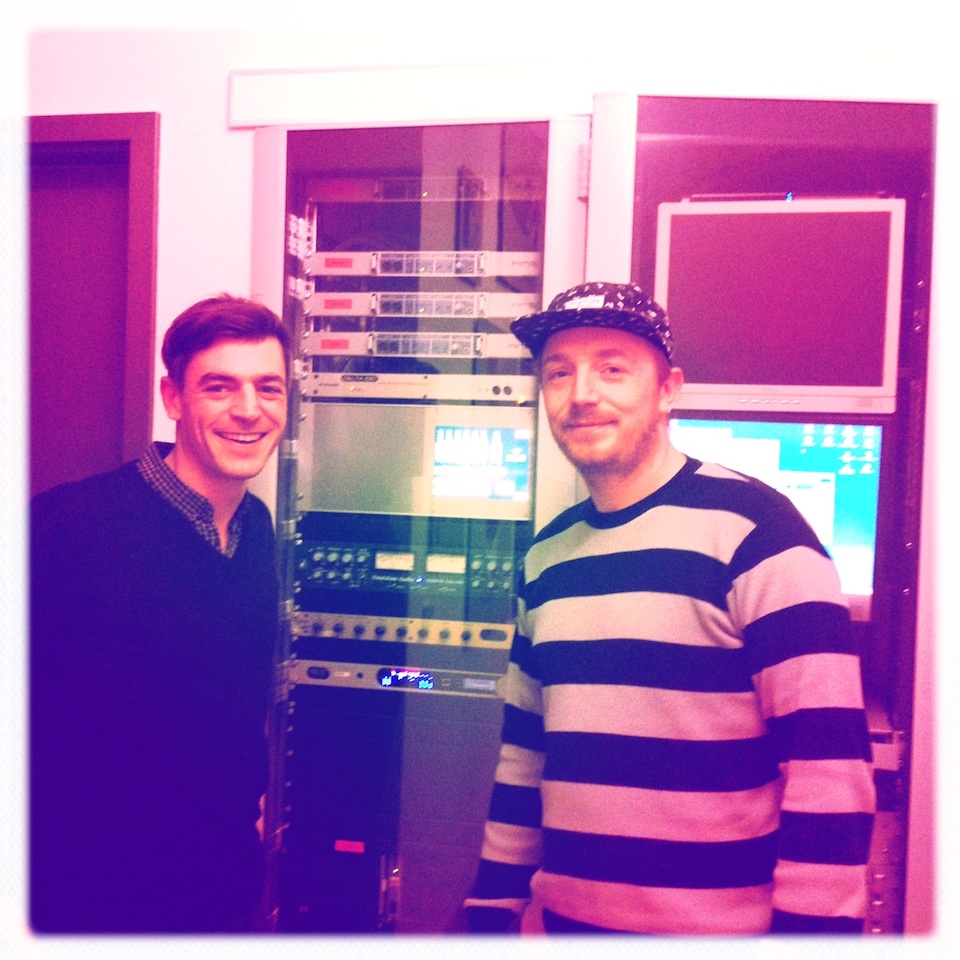 This week it's the turn of Oliver $ to drop by the FluxFM studio. The Berlin-based producer has released music on Jesse Rose's imprints Made to Play and Play It Down and is known for creatively applying limited elements to create a distinctive sound.
Think bouncing beats and clever sample sourcing—his most popular track "Doin' Ya Thing" is based around a Moodymann interview sample. He'll be revealing his album plans for summer 2013 and introducing his new side project with Gene Siewing called Chubby Dubz.
You can listen to his EB Radio Session Thursday on FluxFM starting at 10pm (CET). Tune in through terrestrial radio or, if you're outside Germany, head to the stream.
Miss it? You can catch up with the first hour through FluxFM's on demand feature from Friday, while the DJ mix will be up on EB a few days later.
The Chilean Matanza Flavour
What happens when you hear 'traditional Andean folklore' and 'electronic tech house' in the same sentence, let alone on the same track? To put it simply, Matanza is what happens. Combining their native Latin American heritage and their love of what they call 'Street House' – namely Mad Decent, Made To Play, Dirtybird and Dubsided – this Andean folk/dance ensemble create a wild fusion of rhythmic house beats together with, well, pan pipes of course!
Their collective fascination with the vast array of weird and wonderful instruments they hoard is what really makes their live performances extraordinary in a club setting. Bringing relics of their Latino history into the present day, Matanza give them a new meaning when played harmoniously alongside the pounding techno baseline – inventing a totally danceable amalgamation of pure originality and explosive fun.
Matanza – Yariry (Original Mix) by MATANZA
Unlike their usual Latin American stomping ground, they're currently taking Europe by storm on their first ever tour outside their native homeland of Santiago – where they claim a new movement of 'global ghetto tech' is on the horizon. They draw inspiration from their surroundings, giving us a taster of the South American flavours we all crave here in Europe, all the while maintaining that accessability that is so essential for all their further afield fans.
Expect the raw sounds of Colombian gaitas and zampoñas, Andean bombos and Dominican tamboras mixed into pumping beats with electronic effects and distorted traditional chants that'll be sure to keep your head nodding and your booty shaking. And if, like us, you don't know what those things are then all the more reason to check out what absolutely beserk behaviour they have in store for their appearance on the Jackmode stage at Gruppen Zwang's 2nd birthday celebration in Berlin this September.
We suggest you keep your eyes on these guys, and soon you too will be chanting. Matanza! Matanza!
Teaser Matanza from Meschi on Vimeo.