Michael's Choice: January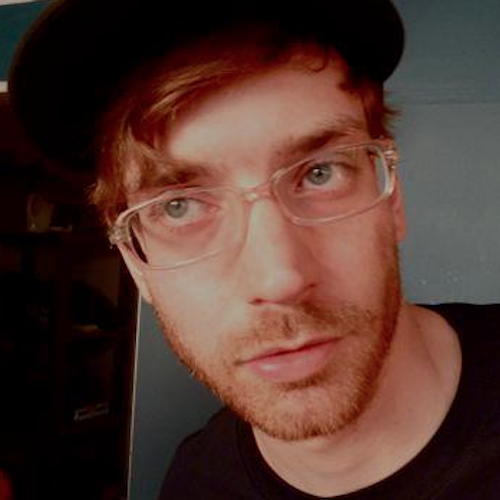 Just a few days ago I did my 2012 Editor's Picks and of course forgot a lot of interesting and important things that should have gone on there. Here I'll focus more on what's to come in 2013. Last year we've seen an eruption of what was called underground or experimental music into a more widely accepted realm of music. All the heads that where usually gathered in obscure basements juggling loop-tapes and industrial beats on shitty PAs and facing a grim looking audience are now dominating year end lists and headlining festivals. Way to go, I say. It's not "just" Pan, Blackest Ever Black or L.I.E.S., this year we will see an even more diverse rise of small-scale, DIY or personally curated labels.
Here is some stuff I bookmarked and listened to in the last week.
Toro y Moi – Talamak (Shisa Chopped n Screwed)
Do you remember Toro y Moi? Yes, that guy who kind of invented chillwave back in the day and now is already  considered retro. Up and coming producer Shisa, who we will hear a lot about this year, took the genre defining track "Talamak" and just chopped'n'screwed it—another 2010 thing. This surprisingly adds up to something really exciting.
Teams – OneWorld開発
Sean Bowie aka Teams has a new album OneWorld開発  which will be released in February and this is the teaser. I'm very excited as I've been following Teams for quite a while now. Teams will also play at my birthday party later this month, drop by if you are in town.
Marie Dior – Euphrates
If you followed that link to my party you might have read that name on the bill already. Last year Marie Dior released the album Encore Again Encore, that merged post-everything weirdness with an almost romantic new age ease to build up towards something yet to be named. Let's listen again in anticipation to what there is to come on the newly announced album Euphrates:
Another thing that will change the world in 2013 for sure is OkFocus' latest invention: Soundclouddj.com, finally I can stop using Youtube to DJ.~
Photo: "Me and the Picasso I bought from Ikea (2012)"
Editor's Choice 17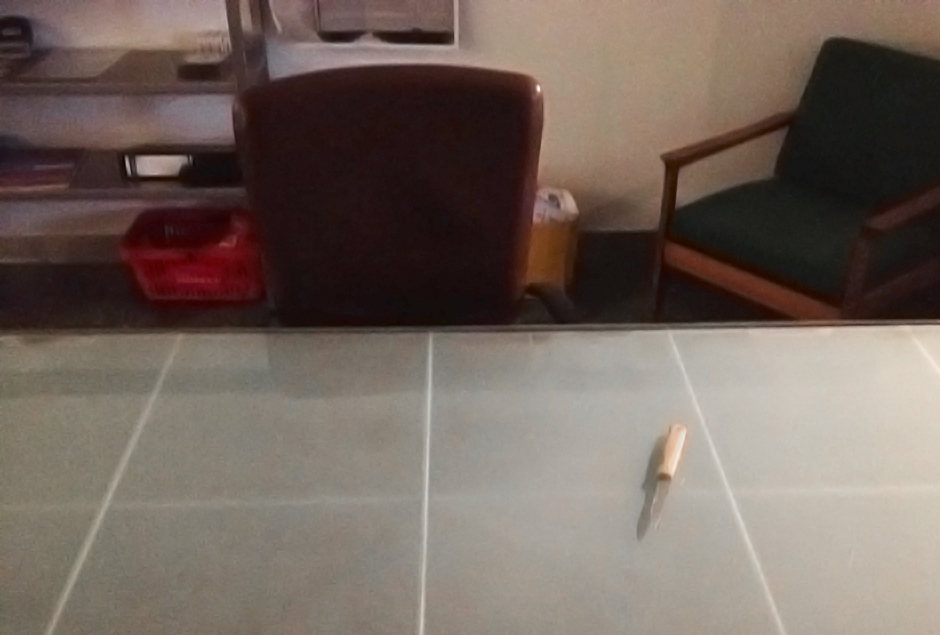 What's that? You want to know what's been going in our ears this week, reverberating our cochleas and sending broader vibrations throughout our bodies and by extension our audio-addled souls? That's a coincidence: here's this week's Editor's Choice.~ Photo: AJ Samuels
Moritz Gayard (Online Duty Editor)
Julio Bashmore – Husk
Julio Bashmore, also known as the phenomenal producer behind Jessie Ware's 110%—amongst other things—has just dropped his latest blast. Dance or die.
Lana Del Rey – Ride (Active Child Remix)
Sticking with the original's LDR softness, Active Child has created a more synth and bass texture for Lana Del Rey's newest single 'Ride' off her album Born To Die.
////
Michael Aniser (Contributing Editor)
Marie Dior – Flood
Berlin based Marie Dior just announced a new album with the words: "No Rave, no Trap".
Fatima Al Qadiri – Desert Strike EP
I posted the first song from Fatima Al Qadiri's Desert Strike EP two weeks ago. Now the whole thing is out, it's already made my 2012 top list. Watch this space for an in-depth interview soon.
////
AJ Samuels (Senior Print Editor)
Cut Hands – Black Mamba
Whitehouse's William Bennet may have a dirty mouth but he's got a crystal clear vision of the future with afro-tech project Cut Hands. And like the myriad Vatican Shadow releases of the recent past have shown: Industrial/noise/ men (and women) in black make better electronic music.
Mark Broom – Vault 5
Standout track off Berghain 06, released yesterday and mixed this time around by resident Norman Nodge. Two weeks ago, Nodge had the extremely challenging task of following Alva Noto's gesamtkunstwerk-oriented audiovisual extravaganza at the Berghain. He did so with élan.~
Videodrome #29 – This week's best videos
New videos with Egyptrixx, Peaking Lights, Marie Dior, Gullfisk and many more.
#1 Marie Dior – Fortress (directed by Tiago Rodrigues)
Richard Gere, anyone? The video is about Richard in the gym flavoured with some dark and hazy beats from Marie Dior, which is the side project from Diogo Correia. Really dig this jaunt.
///
#2 Danny Brown – Blunt After Blunt (directed by ASAP Rocky x The ICU)
Sick beat! Harlem newcomer A$AP Rocky directs this smoky new clip from Detroit's Danny Brown. 'Blunt After Blunt' is taken off Danny Brown's XXX mixtape, still free to stream/download here.
///
#3 Me Succeeds – Our Charm (directed by Mörtl, Lohmann & Bienert)
Our friends over at spex.de premiered this video for Hamburg's Me Succeeds last friday. Today we pass this beautiful clip to you. The album Rongorongo will be released on the 1st of December 2011 via isawmusic.
///
#4 Work Drugs – Physical Acts (dir.?)
Philadelphia's very own Work Drugs' LP Aurora Lies is finally out and you can stream and purchase this delightful LP over at Bandcamp! Here's a video-taste of one damn good track 'Physical Acts'. Enjoy!
///
#5 y/y – PlayPlay (dir.?)
LO-Fi still exists! Layered with interwoven psychedelic atmospherics, 'PlayPlay' is a great listen from beginning to end.
///
#5 Visionquest – Fabric 61 (directed by Marco Mucig)
Seth Troxler just threw up the artwork for the cover of Fabric 61 coming from the Visionquest boys. This is the first official mix release from them and given the past couple of Fabric release – out December 5th on Fabric.
///
#6 Egyptrixx – Old Black feat. Ohbijou (direcetd by A.N. Fischer)
This cool animated music video was made by A.N. Fischer of datdatdat.org, while the tacky track is an Earth-cover by Toronto-based Egyptrixx and features vocals from fellow Canucks, Ohbijou = Jenny and Casey Mecija.
///
#7 Peaking Lights – Hey Sparrow (directed by Cam Archer)
PEAKING LIGHTS "Hey Sparrow"
Peaking Lights have a brand spanking new video for 'Hey Sparrow', directed by Cam Archer. Their album 936 was one of my favorite releases last year and this song is the stand out track. Watch it.
///
#8 Daytime Television – My Sorrows (dir.?)
Don't know much about Daytime Television, never was a big fan of watching television during the day – besides the Tour de France of course. This jam is from DT's upcoming split with Orange Blossom Flyover 23 ? 45 on I Had An Accident Records.
///
#10 Gullfisk – Move Me (dir.?)
Smooth bass music from belgian-boy Gullfisk, who uses some gorgeous vocal sampling techniques that will have you meltin' on the floor. Track is off his soundcloud, more to come soon via Hot N Heavy Recordings.