Billie Ray Martin recommends Nils Bech's <i>Look Inside</i>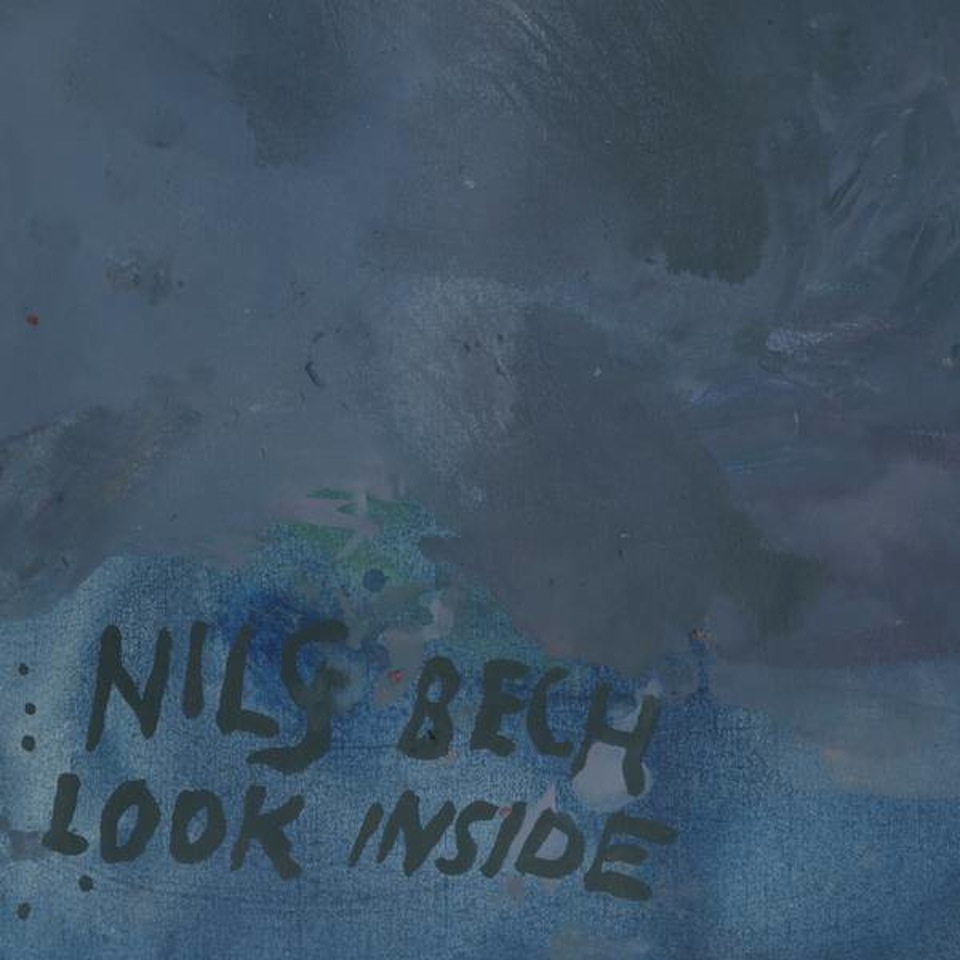 Nils Bech has not got the sort of voice that embellishes and paints impressive phrases. But neither did Nico. His voice is a sincere, pure and beautiful instrument of the human soul, and it is this simplicity that immediately touches. As did Nico's. Why the Nico comparison? I'll come to that.
Norwegian producers and musicians have turned out some of the strongest productions in recent times—and seem to be getting stronger and stronger. They seem to tread very unique, less tainted paths both musically and visually. These new directions are very much welcome in a climate of overhyped would-be innovators. Sincere communication of the human experience takes place—a rare achievement.
The production on Bech's second album is a sublime mélange of strings, contemporary composition and arrangement placed alongside electronic beats and production that grow naturally and convince sonically. A welcome aural experience in its soothing sonic competence, easing its way into the listener's heart from the first note.
The album tells the coherent story of a life-changing romantic encounter which leaves the protagonist changed, rearranged and facing life with a renewed set of possible reactions and patterns. "Tie me up (First Contact)" is a slow orchestral song that talks about the aim to defeat loneliness and distance by way of a romantic relationship. Only for seconds is one reminded—like on a number of songs on this album—of Anywhen's album The Opiates but there is none of the pressing, almost bombastic (in comparison) urgency here.
The rhythmic journey of "When You Looked at Me (First Meeting)", with its driving strings, elevates gentle drum and bass beats-driven production to supreme heights. "I drank to believe your love / Trying to take away this feeling of not being good enough"—I relate. "I Say This Twice" is a sublime house-tinged song and it is the violin, among other things, that lifts it way above pure dance music. "Show me that something you do well, please show me" he asks to an irresistible groove.
"Look inside (A New Love/ A New Me)" picks up the pace slightly, continuing the classic house coloring without caning clichés. It is surely the dancefloor hit of the album with its dreamlike melody. "A Sudden Sickness" is a piece of painful beauty, the slowly throbbing beats and pads supporting the voice begging for new ways to overcome jealousies and dualities; "Now it's up to me" he declares gently.
"Breaking Patterns Part 2 (The Breakup)" is a heartbreaking musical and vocal realization of the end of the relationship, ending up in a mind-blowing instrumental orchestral piece."Break this pattern, re-arrange this pattern" he sings on the stunningly gorgeous piano and strings song "Breaking Patterns", and he has managed just that. To say that, on this album, barriers are broken between classical and modern electronic music would be too harsh a description. Nothing is broken; all is created in this collaborative effort with musicians and contemporary composers such as Ost & Kjex, Ole Henrik Moe and Julian Skar. Nils Bech deserves thanks, along with his fellow Norwegian artists, for breathing new life into music, no less, and all without shouting.
Praise is also deserved for the mix and mastering engineers of this superior sounding album.
And about the Nico comparison: he sounds nothing like Nico really.
Nils Bech's Look Inside is released on January 11 via Fysik Format.
Track from Lindstrøm's new album Six Cups Of Rebel
Lindstrøm is giving away a new track off his latest album Six Cups Of Rebel via Fact. The album, which will be released early next year, will be the Norweigan's third full length and also marks the first time he has commited his own vocals to music. The track is a psych-disco work out with jungle drums, throbbing synths and an utterly epic break, the track draws from the disco canon and yet still sounds futuristic. We cannot wait to here the album which will be released on Smalltown Supersound.
Pantha du Prince rings a bell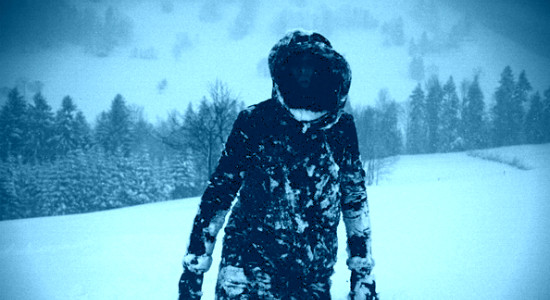 Remember 1997? While techno was taking off worldwide, Jeff Mills released his Kat Moda EP and with this his track 'The Bells' started to make clubbers around the world dizzy. In 2006 Mills re-recorded the piece together with the Montpellier Philharmonic Orchestra, moving the bell samples of his original even further into the foreground. And now with news of Pantha du Prince working as 'The Bell Laboratory' on an orchestrated bell piece, the sublime sound of the instrument comes back to shine again.
In a collaborative effort with Norwegian composer Lars Petter Hagen, the German producer behind the Pantha-alias; Hendrik Weber will be performing the piece of melodic and rhythmic percussion on a carillon consisting of 64 bells. The first piece of this ongoing series of collaborations in contemporary electronic and classical music between Weber and Hagen will premier on August 11th at Øya Festival in Oslo, where Weber, Hagen and Oslo City Hall carillonist Vegar Sandholt will be accompanied by four drummers – who themselves are no strangers to experimental music.
Norwegian drummer Martin Horntveth (Jaga Jazzist), Erland Dahlen (Madrugada), Håkon Stene (Norwegian Academy of Music) and Heming Valebjørg (Oslo Philharmonic) will be joining the piece which is fittingly titled 'The Bell Laboratory'. We are not yet sure how the piece will sound or work excactly – but if you recall Pantha du Prince's 2010 album Black Noise and tracks like 'Bohemian Forest' or 'Stick to My Side' you might get a first impression of 'The Bell Laboratory'.
Rumors around the ongoing collaboration between Weber / Pantha du Prince and Lars Petter Hagen have it that 'The Bell Laboratory' will see a full audio release as well as an European tour later this year. Seems as if 2011 might become a very busy year for Pantha du Prince.
The author on Twitter:
Follow @wwwacht
//
New Rune Lindbaek with free download
So the Norwegian invasion seems to have slowed in the last couple of years. With nu-disco (whatever that was) no longer being some kind of name-drop genre for the fly-by-nights (who have now moved on to future garage), the originators of a very Scandinavian take on disco can go back to beavering away in their cabins making fantastic music, untainted by the weight of expectation and genre restrictions. Not that they actually looked they bothered all that much about such things.
A prime example number arrived with us yesterday in the form of Rune Lindbaek's latest effort for Swedish label Discofil – Discofil Desperados presents: Rune Lindbaek.
Four edits that have been chopped (but not screwed) by the man with the friendliest face in dance music. So friendly in fact that if you follow this link you can download 'Fotspur' for free! Low slung with bags of funk and a serious groove, this is one you most definitely don't want to miss.
Discofil Desperados presents: Rune Lindbaek is out on the 28th of february on Discofil.
Datarock release worlds most extravagant single
Norwegian indie-disco brothers Datarock are about to release the worlds most extravagant (indulgent?!) single. Arriving on a custom designed USB flash drive that's housed inside a specially designed vinyl toy – created in conjunction with Hybrid Design and SUPER7, the drive is packed with the bands new single – 'Catcher In The Rye' along with 110 bonus tracks, 1500 photos, 20 Music videos and a full concert film.
The 'bonus' music includes their latest album Music For Synchronization, the previous two albums, remix and rarities albums, instrumentals tour photos and, oh we can't go on……. does anyone need this much of ANY band in their life? Still we are rather intrigued to see how much it will cost and wonder which band will be next to top it the stakes of most ridiculous amount of stuff on a USB drive?
There will also be a five track EP to purchase on record, or you could just follow this link and get the single for, erm, free.
'Catcher In The Rye' will be released in March