Nick Höppner Tells Us What He Plays Out at Berghain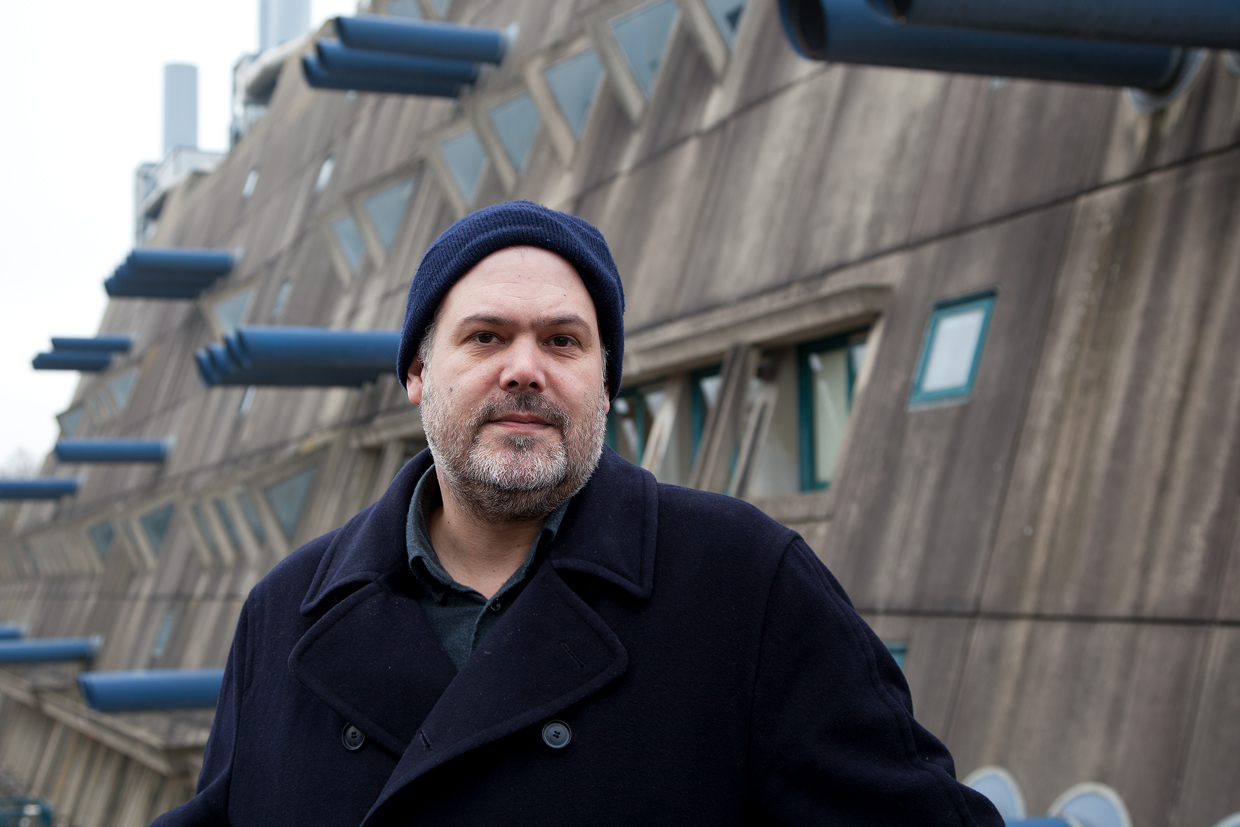 For Nick Höppner, the relentless stream of four-to-the-floor kick drums heard ubiquitously in his native Berlin is a sign of creative opportunity, rather than an exhaustion of ideas. After countless hours behind the decks at Panorama Bar and Berghain, Höppner still feels the magic of the seamless transition (a style that stands in stark contrast to the last Played Out subject, KABLAM). Folk, his new album for Ostgut Ton, is a paean to the enduring vitality of house and techno in the German capital's clubbing community. Here, he puts a recent set at Berghain under the microscope.
PLACE: BERGHAIN, BERLIN / TIME: 10:30 P.M. SUNDAY (PEAK TIME)
1. Gunnar Haslam – "Ataxia No Logos"
The true peak time at Berghain is when Sunday night moves into Monday morning. I usually play upstairs at Panorama Bar, so playing downstairs can be a little intimidating because the atmosphere is completely different. At this point of the night the crowd is highly energized and expecting hard, relentless techno. I like to challenge myself and the dance floor with more experimental flare, hence the choice of this acidic burner from Gunnar Haslam. "Ataxia No Logos" is one of my favorite techno jams from recent times. It was released last year on the Dutch label Delsin and shows how Haslam has developed a more functional, yet equally intriguing style since his early releases on New York labels like L.I.E.S. and Mister Saturday Night.
These first two tracks have similar melodic moods, so I'll make a long, smooth transition to highlight their common traits. 
2. Surgeon – "Untitled" (from the Backwards Man EP)
This is an all-time favorite from one of the dons of Birmingham techno. The Backwards Man EP came out on Downwards in 2006, more than a decade after the Magneze 12-inch established Surgeon as a pioneering voice in '90s techno. "Untitled" is super crunchy and bangs hard, yet Surgeon's approach feels totally open-minded. To my ears, it recalls the uninhibited explorations of free jazz. The melody is pretty atonal, but it makes an abstracted sort of sense that perfectly complements the acid line in the Haslam track. It remains a mystery to me how Surgeon comes up with these crazy sequences and patterns.
Both tunes have bizarre melodic sequences, so a long blend creates a sense of continuity.
3. Dave Tarrida – "Asinine"
This track continues the wild, free jazz theme with its unpredictable modulations. It feels a bit like an update of the Surgeon record. In fact, they both hail from the UK and have released music on the Tresor label, so perhaps there's something in that connection. Tarrida's hypermodern sound design has that lazer focus where every element has its own space to move, and that pinpoint accuracy sounds pretty spectacular on the Berghain system. On "Asinine" he's achieved a dynamic sense of space that feels alternately cavernous and claustrophobic. It starts out with a choppy, broken beat, which I think might have confused a few people on the dance floor. I like to throw in a few rhythmic curveballs to break up the barrage of kick drums. Change-ups can be the icing on the cake during a pounding techno set.
Another screwed-up atonal melody is up next, so maybe you can take a guess as to how to mix them.
4. Alex Under – "-7"
Despite having another discordant refrain, "-7" is less jazzy than the preceding tracks thanks to its austere aesthetic. Alex Under became popular during the second wave of minimal techno in the mid-noughties. The Spaniard has released records through some pretty big labels, like Richie Hawtin's Plus 8 and Riley Reinhold's Trapez. The highly focused sound is crystal clear and fits the atmosphere of the Dave Tarrida record like a glove. It's aged quite well for a minimal techno track and really connects the dots in the mix.
They're boring to read about, but long mixes really make a lot of sense to me…
Oliver Ho – "The Approach"
Oliver Ho, aka Raudive, has a huge talent for sound design. "The Approach" was released in 1998, ten years before "-7," yet they gel together perfectly. In fact, it's pretty amazing how well this holds up to today's sound standards. As much as being in a club is about community, I also think it's about the inner journey, and the four-to-the-floor kick is such a perfect and versatile carrier for musical ideas. Sometimes it seems like people just want to be bludgeoned into submission by 100 percent in-your-face techno, but I'm confident that the genre's subtleties will prevail in the long run.
This article originally appeared in the Spring 2015 issue of Electronic Beats Magazine.
Berghain Resident Ryan Elliott Explains His DJ Charts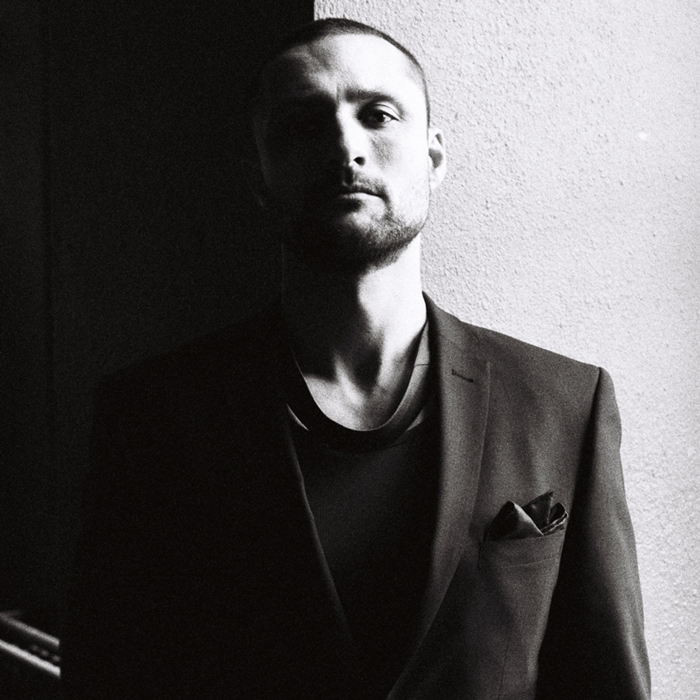 One of Berlin's favorite DJs speaks about his method and the future of his hometown, Detroit.
Ryan Elliott has built a reputation for his stripped-back, sleek, and versatile selections as well as his highly dynamic mixing style. The Michigan native got his start as a resident DJ at the clubs Shelter in Detroit and Goodnight Gracie in Ann Arbor, and in 2009 he resettled in Berlin, where he swiftly secured residencies at both Berghain and Panorama Bar. Although he's been active as a producer and DJ for over a decade, Elliott's renown picked up steam in the past year, thanks to his regular sets at Berlin's most famous club and Panorama Bar 06, his contribution to its esteemed mix series, which includes previous contributions from Nick Höppner and Steffi. Elliott's was the first to arrive as a digital download package with specially commissioned 12″s rather than as a physical CD. We caught up with Elliott via Skype from Detroit, where he was taking a rare break from an intensive touring schedule that hit parties like Just Jack in Bristol and continues this weekend.
You grew up outside Detroit and held down residencies there when you were just starting out. Detroit is always a common reference point, but there's an extra amount of discussion and speculation about the city recently because Dimitri Hegemann, the founder of Tresor in Berlin, has been talking to the press about opening a club in the Fisher Body space. Do you have any thoughts on that, given that you've lived in both cities?
When I heard about it, I loved the idea. Part of the reason that Berghain works is because—I don't know how close they are with the city officials—but they're allowed to be open as long as they want. I know police come in when they want, so it's more of an open relationship. Berlin really embraces clubbing, they've done that for a while now. Now I think they're doing it more and more because they're realizing it's a tourist attraction.
But in Detroit, a club would be open from 10 pm to 4 am at the latest. That's only six hours, and that's just someone's set in Berlin. I'd love to see Hegemann do it. There's plenty of space for it, there's plenty of big empty buildings. I just wonder how you would run a business—get enough money, get enough people through a door, sell enough drinks in a night to keep something like that open if you've only got six hours to jam it all into. He's a smart guy, he's obviously run successful clubs for a long time, so maybe he's in touch with politicians, maybe they're going to have it be open more or maybe they're going to do more daytime-based stuff. Every piece of it is there. It would be pretty affordable for him to open a big crazy building, and Detroit has such a culture with techno that I don't see any problems with getting people into it. I think people would come from probably all over the US from it, and they would have a crazy couple weeks around the Detroit festival. The only thing is the hours, and its ability to even open would be my hesitation.
We had an email conversation with Brendan Gillen (the founder of Interdimensional Transmissions) recently about this, and he shared a similar reaction—club audiences in Detroit these days don't come close to the crowds that you might have found at Motor in the late '90s and early 2000s. However, he did say that, all reservations considered, residents would generally welcome the introduction of a new club or cultural center. Would you say there's a current demand for a European, industrial-style club space like Tresor or the Kraftwerk?
Detroiters will always surprise you. I think many people would be really curious and interested in a new Tresor opening there. But clubbing for 18 hours or however long usually isn't even legal, and also it's not "socially acceptable." Clubbing in America has never been as culturally ingrained as it is in Europe. That said, I do think people would be happy to see a new club there.
Do you think it would have been possible for you to be as successful and as active as a touring DJ if you had stayed based in the States?
Absolutely not. That was one of the reasons that I moved, because I was at a point where—without having so many releases out—I was coming to Europe quite a bit, but if I were to have stayed in Detroit, that's where I would have stayed as a DJ. And also I had lived in Detroit my whole life and I wanted to see a little bit of something else.
You moved to Berlin in 2009, landed residencies at Panorama Bar and Berghain, joined the Ostgut roster, and over the summer you released Panorama Bar 06. What kind of response did it receive?
To be honest, I didn't see too many bad reviews—it seemed like everybody really liked it. At first when they announced that it wouldn't be in CD format—that it would be online—there were some ho-hums about it, some people were a little confused. But I think after, when they heard the mix and when they saw the total package online on the SoundCloud page with the downloadable art and people could really grasp the whole thing, it was a really positive response.
The mix also marked a kind of seminal moment for the series, namely, the end of the CD format, no licensing fees, and free downloads. Given the number of mixes released digitally and online, what makes the mix, or the Panorama Bar series in general, stand out for you?
I worked really hard on it. I started to get the original tracks from people last February, and I really took the time to try to make it special. Most of the tracks that I used were either new, unreleased things that I really liked, or older records that I knew would stand the test of time, so to me they already seemed timeless. I was trying to build a mix that people couple listen to more than once, listen to it multiple times, maybe even over multiple years. That's how I feel about my favorite mixes. The Richie Hawtin Decks, EFX & 909 series, Craig Richards' fabric 01 mix, Josh Wink's Profound Sounds. I still listen to those even though they were made ten plus years ago.
You specially commissioned a number of exclusive tracks for the mix. How did the selection process work for you? Did you have existing relationships with the artists that you approached?
I kind of knew—hoped—that I would be doing a Panorama Bar mix. Once I joined Ostgut about four years ago, I started to make notes of tracks that I would use or artists that I would ask, because I would find good records and want to remember them. I had a list going for a couple years of artists I like or with whom I had working relationships in the past.
It was a new thing, so I really had to explain to some people how it was going work with exposure, and how it wasn't going to be the normal royalty payment. Some of the artists were a little hesitant at first, but I guess I used the powers of persuasion, and there was only a couple that I didn't get that I really wanted. Now it's out, and it got really well received. The 12″s sold well, and even some of the older records that I used, some of the labels have told me that they sold out of their backstock and might do a repress. So I think everybody on the mix got some good recognition. They didn't get a licensing fee, say, for one of the tracks, but the flipside of that was they got more exposure, and maybe they got more than they would've got on a licensing fee by selling out their backstock of that record. It really was an experiment. Honestly, when our label manager came to me with the idea, even I was a little hesitant at first. But then we got into what it would look like, that it would be mastered, that it would be a .wav download, all of that, he really got me on board fast.
I've noticed you make a lot of charts, and you seem pretty religious about updating your music on a weekly basis. Would you take us through your approach to acquiring music? What are listening for, and what's catching your attention these days?
First on the chart stuff: I have a monthly chart. I've done it every month since 2000, I think. I do it because I want to show the labels I like to the people who read my charts. It's hard enough to survive as a label anyway, so I feel like if I'm playing someone's record, I owe them that respect.
As to how I pick new music, it's still record store-based. I check Phonica every week, I check Hard Wax every week, I check Rotation, I'll go to Space Hall and dig around. I don't always buy all that stuff on vinyl because if I know I can get a digital file, maybe it's out of stock. But it's still based around record shops, because record shops have a buyer, and usually a buyer at a record store gets good things because they need to sell them. Say if I went on Beatport and there's five zillion tracks, that's too much information. If you look at a record store and what they're selling, that narrows it down for you because they don't buy junk. I have favorite labels that I check for stuff, and favorite artists that keep me updated on what they do. It's been the same way I've done it since the beginning, it's just an organic thing. It's never something that I feel like I have to do, it's something I want to do. I get up in the morning, have a cup of coffee, and get on the websites or go to the shops. That's what I like doing.
Are there any labels or artists you represented on your charts when they were starting out that have since developed bigger profile?
Well there're these two guys, one of their names is Marcel Dettmann. I bought some of his first records. Ben Klock—I think I charted his first. I remember seeing the first Ostgut 12″, and it was them: Dettmann and Klock. I was blown away by it. That's how I got to know them. I think somehow I got Ben's email and we started swapping tracks. It happens all the time. I'm always surprised, especially now with Facebook, how many of the artists who, after I chart their tracks, contact me and say thanks, and then from there we have a relationship already. I want to expose those artists whose music I'm playing. I have a hard time with DJs who don't do charts because they think they're showing their hand; they don't want people to have those records. If it's a good record, I want to share it with everybody. I can get new stuff if they're playing one that I had.
Ostgut seems to provide a pretty secure platform, but have you ever thought about starting your own label?
I have yeah, I've thought about it a lot—and I think I will. I don't know if I'll do it this year, maybe next year. I'm in the position of getting a lot of really good unreleased music from a lot of lesser-known artists, and I feel like now I have the ability to showcase that. There were people that helped me out when I was first starting to DJ, and now I've started to feel an obligation to get some of these people out there. So yeah, I think it's coming.
Ryan Elliott is currently touring in Europe. 
How Steffi spends €100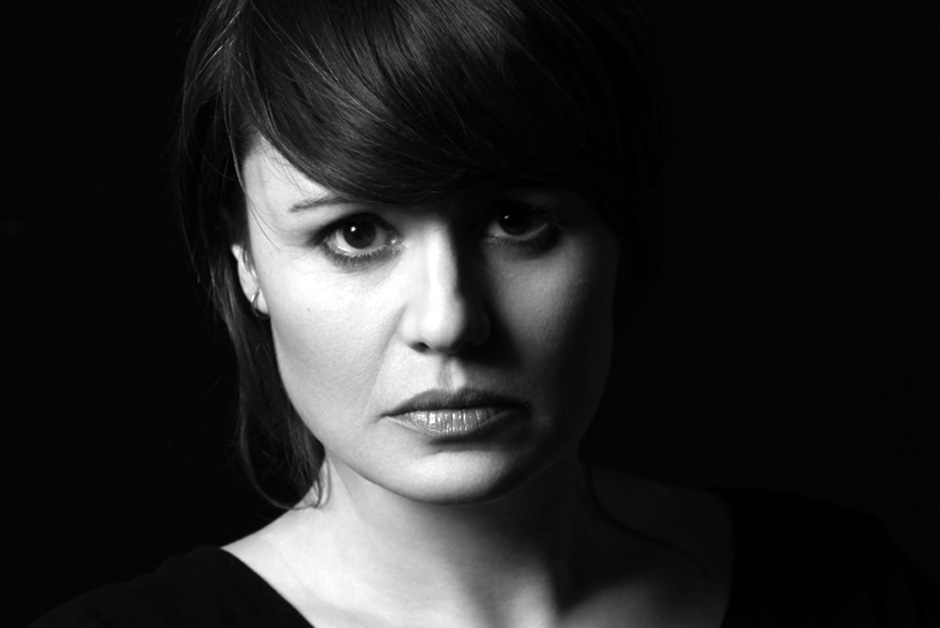 Dutch-born DJ and producer Steffi has been a resident of Berlin's Panorama Bar for the past six years, gaining a cult following for her ability to connect the dots between classic house and contemporary techno. In between running two record labels (Klakson and Dolly) and banging out mind-altering Sunday sets, she recently mixed the Panorama Bar 05 CD. We gave her 100 euros and this is what she bought. Interview: Max Dax. Photo: Lisa Swarna Khanna.
Record: € 9.99
Incunabula by Autechre.
Clone Records, Mauritsweg 60, 3012 JX Rotterdam, The Netherlands, clone.nl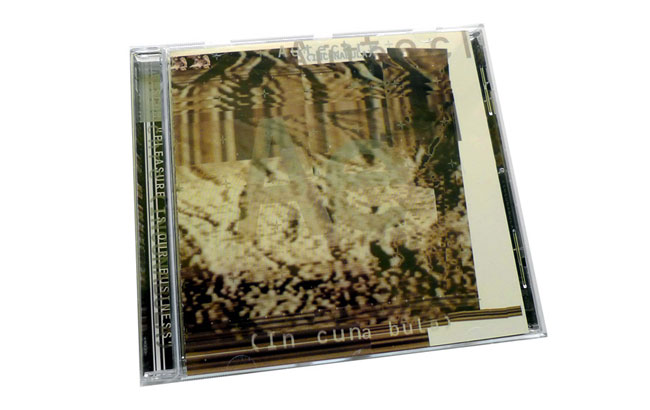 Autechre's first LP for Warp is one I've bought countless times because I have a habit of giving it away to friends. If somebody is at my place and we're talking about music and they tell me they haven't heard Incunabula, I go straight to my collection and pull out a copy for them. This is a record that changed my life and by far had the biggest influence on me as a DJ. I must have done this at least ten times in the last two years, as giving it away is the only way I know they're going to listen to it. I practically force the record onto people now, it's that important to me. Autechre's later work has lacked the song structure and the sense of melancholy that I'm so drawn to on Incunabula—though I always say it must be impossible to write an album with the same intensity twenty years later with this debut. It's an absolutely perfect electronic music album. Period.
Tickets for a gig: It's Bigger Than event. €75 donation.
itsbiggerthan.org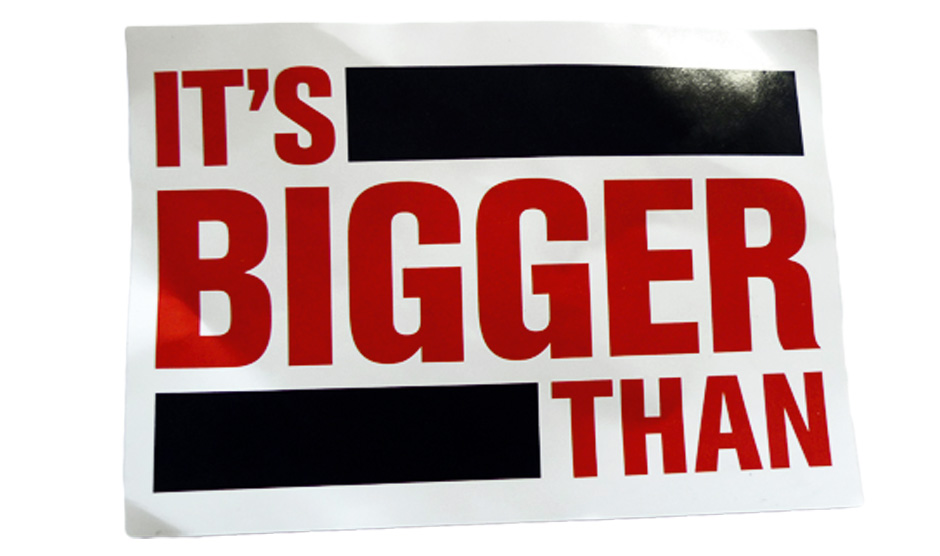 It's Bigger Than is a Berlin-based collective that throws parties with high profile DJs to raise money for various causes—focused currently on Mercy Corps emergency response support for Syrian families who've fled the country because of the civil war. This kind of event is crucial in an atmosphere of over-commercialization—something that has contributed to a new generation having little connection to the notion of charity. In the eighties it was a bigger topic, with Live Aid and similar large-scale events, but now we feel less connected to what's going on outside our own lives, even if we're more connected with what's going on around the world. Berlin is the place people come to escape: to spend money in clubs and experience the liberty of the city. Why not introduce some social awareness too—beyond our first-world fulfillment?
Lesson: An hour of Pilates
€15 per group lesson. songuel.com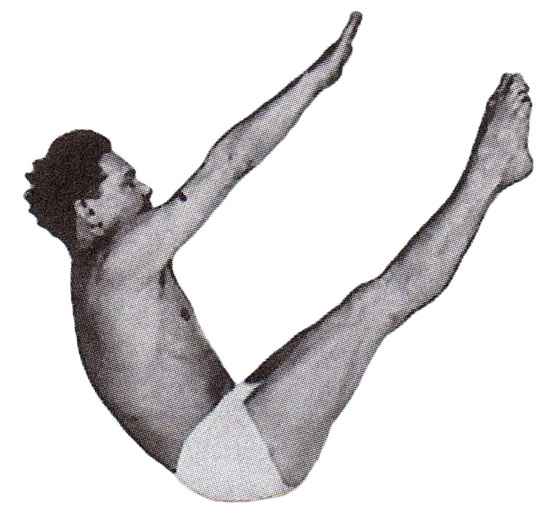 I've had health problems in the past because of all the traveling I do and I actually slipped a disc from carrying my vinyl. It was so bad that I thought I'd have to switch to digital, which was something I wanted to avoid. But luckily I found a Pilates school that really helped me. It's tempting to spend your money on objects, clothing, and random stuff while forgetting to do something at least once a week that involves your mind and body—something that makes you both feel good and healthy. Pilates has a lot to do with body awareness, and it's great for relieving stress. It's also an excellent way of getting to know your body, which is the only thing we have to carry us through life. ~
This text first appeared first in Electronic Beats Magazine N° 34 (2, 2013). Read the full issue on issuu.com or in the embed below. To read how more artists spend €100, click here.
Interview: Marcel Fengler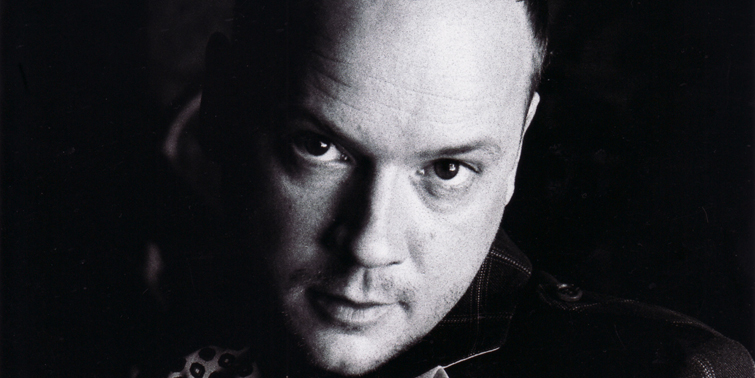 Marcel Fengler the Berghain Beat Boy is always able to present a multi-faced personality in his music. At one moment, the course and energy of his DJ sets can suddenly shift, but it's hard to notice that specific moment. Due to his talent in reading in how the tracks float, the shifting between them is done flawlessly and without momentum—a strength that is very unique for Fengler. Now he's used his skills to come up with the latest Berghain 05 mix CD. Going through an anthem-like parade of tracks, Fengler shows a real strength in keeping the pace. Near the end, the mix echoes through as it will never end, an emotion that is closely knit to Fengler's Berlin residency, and somewhat the point of the Berghain-mix CD releases.
We teamed up with Marcel on one of Berlins last sunny post-summer days in the Berghain Biergarten, which is, by the way, a fantastic place to start the night with a cold beer or a hot hamburger.
Electronic Beats: How long have you been a part of the Berghain family?
Marcel Fengler: Actually since the beginning of Berghain, which was in December 2004. I joined in January. Before that I only played occasionly, whenever there was a chance to.
How did you get into Techno music?
Marcel Fengler: I began to deejay with Hip-Hop around the beginning of the '90s. A few years later my taste in music and my interests shifted. Through friends I got in touch with electronic music and was enchanted from the very start. Especially the whole atmosphere, the reception and the audio-visual stiumaltion in the first Berlin Techno clubs just overwhelmed me. E-Werk and Tresor have been very dominant during this time. I switched a lot between those. I grew up in a small town close to Berlin. Together with friends I started to organize parties there. Well, there wasn't much organization; first we met at home and listened to some tapes and new music, other people joined and shortly after it developed into small parties. It took one or two years until it became more serious with real DJs. We got in touch with the music, although of course our technique in mixing wasn't perfect but the whole thing was mainly about listening to the music and meeting friends. In the late 90´s the excitement receded and everybody began to work more on their own projects. I began to study in southern Germany and created a kind of gap between me and Berlin thereby.
But you still stuck to DJing, buying records and practicing?
Marcel Fengler: Yes, for sure. Despite everything I wanted Techno music to be a part of my life and I realized that this could be more than a hobby. As I finished my studies I asked myself if I wanted to do a 9-to-5 job or if I wanted to continue with music. It wasn't an easy decision between work and music because I had studied and didn't want to do it for nothing. But in the end it got to be pretty clear to concentrate on music and to go professional.
From 1995 until 2000 the scene developed a lot; for example the E-Werk had to close its doors. I remember very well the Dubmission events. It also became difficult for the Tresor, which should have been closed as well. Due to the competition it got harder to be a DJ, but the progress also opened up the possibility to be a professional DJ and musician. When did you realize, in between studying and spinning records, that you could make a living by that?
Marcel Fengler: A very important impulse to become a pro began with the residency at Berghain. The reason why I got this job can be found in the philosophy of Berghain, which aims to search and present new talents. I heard a rumor that Berghain was looking for new DJs and you could send CDs. So I sent mine as well. A few weeks later I was talking to a friend on the phone when another call with a Berlin number came in. I joked that this must be Berghain for sure. It was in fact Michael from Berghain, who wanted to meet me. We got together and in January 2005 my residency started. Before my first gig I became very nervous… it was pretty new to me play in this location and to do a four hour set, because usually I only played for one or two hours. That seemed to be pretty tough.
Since you've worked at Berghain for six years and been part of the Techno scene for more than fifteen years now, you might have a different view on the whole story. Do you share the impression that Berghain takes Techno back to its roots and at the same time cultivates a new time in Techno?
Marcel Fengler: I was very attached to the early scene, when the sound was more industrial. The whole light thing is a question of taste. All this dark coloration conveys a concrete mood and atmosphere of liberty, it almost seemed to be a small electronic hippie movement, and this is what I still can find at Berghain. But I'm not sure if this was to guarantee the success of Berghain. When I started, nobody even thought about of gaining momentum in this range. But some Aritsts who stopped producing at the end of the '90s have started producing again, because they find new inspiration. Certainly Berghain needed to undergo a huge change due to the growth of popularity. But it still feels right and good to me.
Can you tell us something about your heroes or inspiring examples in the '90s?
Marcel Fengler: During this time I was totally into Acid and all that raw synthesizer sound. I still play some of those records. I was also a very early fan of Aphex Twin, he was sensational. Everything around Birmingham Techno attracted me as well. I also remember one night when I saw Claude Young DJing at Tresor, where I got to know the more reduced, more complex forms of Techno, and his mixing technique was so rad. He played the same record on three turntables and created effects you had never heard before. And of course, when I DJ now I feed the set with those experiences, but at the same time I like experiments. Changing constantly is the most interesting and fascinating part of the job.
Claude Young is the keyword, he is also part of your Berghain No.5 mix. How did the Berghain mixes begin and develop up up to now?
Marcel Fengler: The first one was mixed by André Galluzzi, the second one was done by Marcel Dettmann, Len Faki the third and Ben Klock the fourth. Now it's my turn. The releases happen in turns with the Panorama Bar mixes: one Panorama Bar and one Berghain Mix per year.
How did the opportunity to make a Berghain mix happen?
Marcel Fengler: Mainly I induced it by myself. I simply asked and now I feel really honored to be chosen. The most intense period took place around February and March with all the licensing. Before I wrote down anything and everything, artists and track, I had a list with around 60 tracks. But during the whole process of licensing it became clear that some tracks might be pretty difficult to get. Until very close to the mastering date I had one track called 'I against I' by Blade 2 in mind. It was never released on an album but it appeared on the soundtrack of Blade 2, which was released on a sub label of Virgin. This track was very near and dear to me, but in the end we couldn't get the license.
Shortly after the beginning the mix drifts into a dark mood, and toward the end it becomes more upbeat again. How did you arrange the tracks?
Marcel Fengler: It was very important to me to have many different styles, because I kept in mind that in one night at Berghain, the crowd is listening to many different styles of Techno. I played a lot of openings at Berghain, so I am used to play and mix different styles. This is also what I consider to be the most interesting thing about a DJ set: when it has its own vitality and drive, when it also can take a completely different direction in one moment and is not constantly the same tempo and mood.
So you like sets which combine different genres, where the crowd always need to rethink their dance styles? Maybe this preference is related to your time as a Hip-Hop DJ?
Marcel Fengler: For me this kind of DJing creates true uniqueness, which is the most important thing about a DJ set. The tension lies in between those poles. First one you might think that I have a rough mixing style, because I favour Claude Young and spun Hip-Hop records for such a long time. But I like long transitions, to make a set very smooth. Sometimes I play two tracks along for one or two minutes. Combining themes which don't have anything in common on the first sight, and creating good sound aesthetics are the most important thing in my style of DJing.
It was released earlier last month, so what's the feedback so far?
Marcel Fengler: The Berghain mix was released on August 29th, and afterwards the tour is following. It feels great, because for me it means a chance to play in locations which I couldn't reach before. So the mix is also a door-opener. For example I'm looking forward to the Loft in Lausanne, which I've heard a lot of good things about, and Fabric in London. There will be also a small tour in Japan during October, because I played there during the last two years and made a lot of good friends. Australia and the US are also already on the schedule.
Do you still enjoy being on tour and travelling so much?
Marcel Fengler: Sure, although of course this is part of the job. I know sometimes it's stressful but when you realize that touring isn't your thing anymore, then you really should change the job… but I know that I'll have some good times with it.
Leisure System's 3rd anniversary birthday bash at Berghain which you can win tickets to
Although we're aware our event section is pretty Berlin-heavy, the German capital really does have some of the best parties in the world,and we cannot help but share the details. And this weekend is no exception as it's the third birthday of Leisure System at Berghain and Panorama Bar, which will also serve as the official launch event of Leisure System Records.
Founded three years ago by Sam Barker, Ned Beckett and Michail Stangl, Leisure System is one of the most reknown and parties in Berlin, focussing on mostly techno-related dance music: rave, jungle, dubstep, synth and digital house, garage techno – you name it. Happy birthday, let's rave some more!
Of course the three year birthday bash will be celebrated a little bit bigger than the previous Leisure System nights: both Panorama Bar and Berghain floor will be sporting massive line-ups with a special DJ set by Manchester acid house pioneers 808 State at P-bar and the first ever Berlin appearance of Sean O'Keeffe, Simon Colebrooke and Rob Playford aka 2 Bad Mice, heroes of the 90s hardcore, jungle and drum& bass. Leisure System will also be joined by Africa Hitech (Mark Pritchard / Harmonic 313 and Steve White / Spacek), who are travelling faster than light with their recent Warp-released album '93 Million Miles'.
But there's even more: Jackmaster (Numbers), Space Dimension Controller (R&S, Kinnego Records), Blawan (R&S), Lando Kal (Hot Flush), Hrdvision, Barker, N>E>D, Puzzle, Area Boy, and Objekt – an endless coming and going of great producers and djs.
Berghain will be open a bit earlier on friday, opening on 11:30pm – so make sure to come early and not to miss Puzzle's and Area Boy's (both Leisure System Records) dj sets.
Tune into the latest Leisure System radio show below to get a taste of the night's programme. For now you can win 2 guest list slots for Leisure System 3rd anniversary by filling out the form below. And we promise to let you know as soon as more details about Leisure System London on October 22nd (with Jacques Greene, Machinedrum, Lazer Sword, Puzzle and Nguzunguzu) and the Netherlands emerge.
Loading…