Peep Photos from Alt-J's Concert in Berlin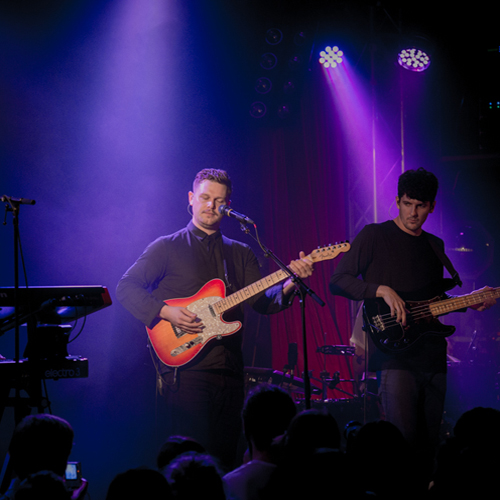 Although we call ourselves Electronic Beats, and although we spend much of our time immersed in the club scene, we occasionally like to stick our heads above water for a little refresher. That's why we headed to Lido in Berlin last night to see moody indie group Alt-J. We'd love to tell you all about it, but we figured the photos speak for themselves, so check out our gallery below to get a feel for the night.
Thanks to Andreas Meixensperger from Musikexpress for the photos.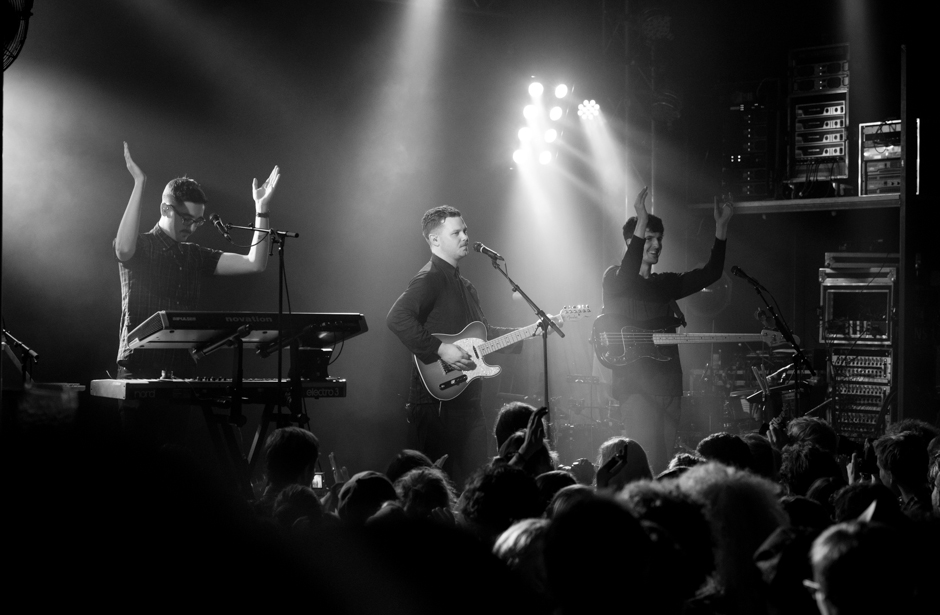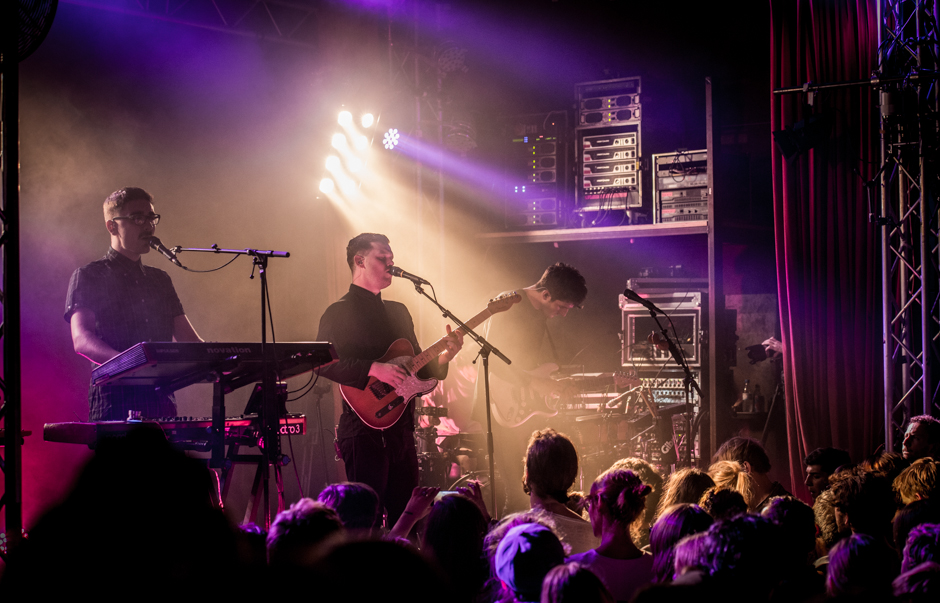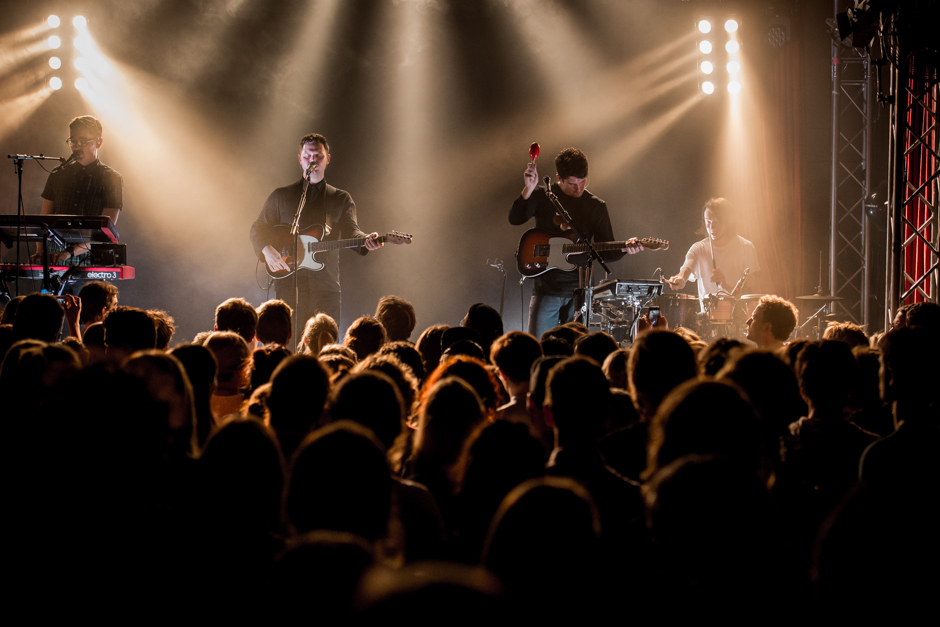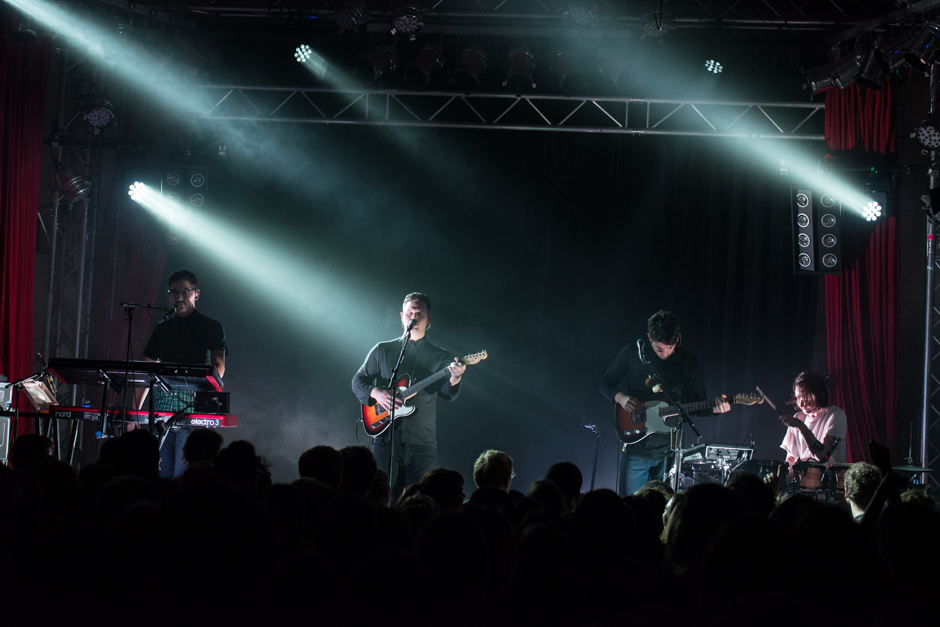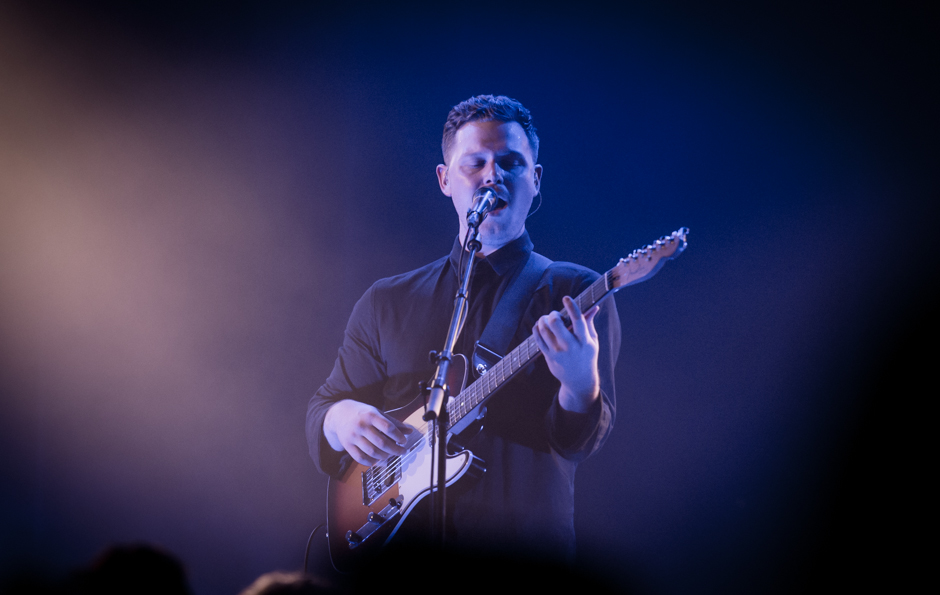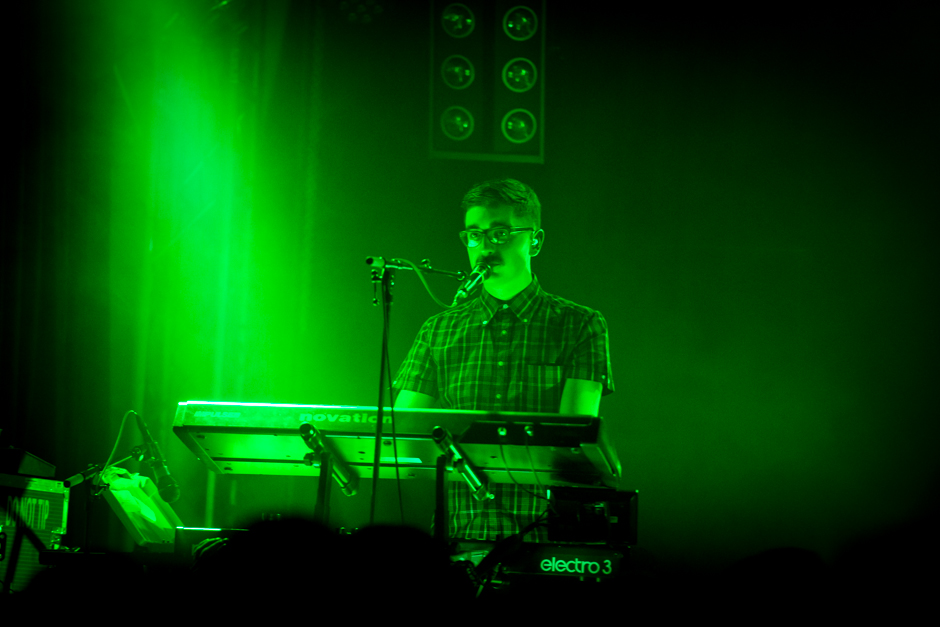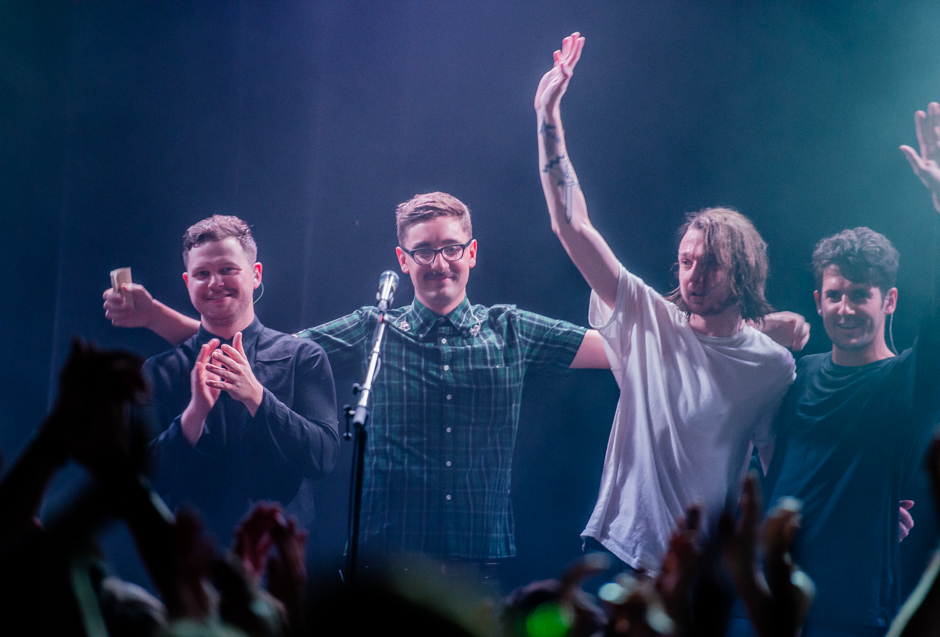 Oh, and by the way, EB.TV did an interview with the band before the show. Stay tuned for more information about that. In the meantime, check out our EB.TV channel with video interviews featuring Chet Faker, Ellen Allien, Axel Boman, and more.
Prague-based filmmaker and photographer Robert Carrithers chronicled New York City in early eighties, a ceaselessly inspiring period marked by a lack money and overabundance of creativity.
The Fotograf Gallery, located in Carrither's current home town, will be exhibiting his photographs of the East Village staple Club 57 through April 20. The exhibition will culminate in the shooting of a film about the Prague performance scene in an attempt to transplant the legacy of the long lost era of the Big Apple's artistic heydey into today's Czech capital. "As we were putting up these photos, I realized a lot of these people are no longer alive. I wonder what would they say if they were here now in Prague 2012."
Club 57 originally occupied the basement of a Polish church and, in a rather fitting twist of fate, has since been converted into a psychiatric institute. The club was an underground art haven fostering various artistic media and numerous eccentrics, including Klaus Nomi, Keith Haring, underground filmmakers Scott and Beth B and Jean-Michel Basquiat. Here, Robert Carrithers, witness to three solid years of the club's reckless abandon, takes us through his colourful images – snapshots of those magical moments when art, music and passion go into overdrive.
JOHN SEX
"John Sex was an artist who developed into a perfomer and left the art world behind, whereas Keith Haring was a performance artist originally at Club 57 and developed his artwork here. John started with burlesque and performed with his python Delilah. One day it escaped and they had to evacuate the whole building. He was an underground superstar in New York and got big in Japan. Unfortunately, he got AIDS, like a lot of these people who are no longer around."
CBGB's
"This was taken on the women's toilet at the CBGB's. Tish and Snooky had a shop called Manic Panic in New York that was the first punk clothing shop that opened up in 1977. They were in a punk band called Sick Fucks. This is how they used to dress when they used to perform as nuns."
WENDY WILD
"She was known as the mushroom queen. She would have a big box of mushrooms which she would throw into the audience. These were not normal mushrooms. She moved to New York with John Sex. I would visit them and ring their bell which said 'Wild Sex'."
JEAN-MICHEL BASQUIAT
"I met him doing graffiti. He would sign it 'Samo', but there were several of them. I met them and said "Who's Samo?" and they all said they were 'Samo'. I would see him on the streets of New York in the morning and take him for breakfast. He continued doing graffiti for a long time but then all of a sudden he disappeared. Several months later I saw him dressed really nice and said: "Hey Samo, how are you doing?", and he replied "I'm not Samo. I'm Jean-Michel."
GUDRUN GUT
"She loved New York and would DJ and play with her band Malaria! at Club 57."
KEITH HARING
"Initially he was cleaning the floor at the Mudd Club and gradually made it to coat check before putting on shows there. He started as a performance artist and would do these little drawings on the wall of Club 57. He then started to do them in New York subways and he would get a lot of recognition because it wasn't usual graffiti. He did his first show at Club 57 where he painted on the wall one night. The next day they painted over it."
Electronic Beats: Could you tell us about the film you are working on here in Prague based on Club 57?
Robert Carrithers: It' about two fun Prague/Czech performance artists, one male and female. They are obsessed with Wendy Wild and John Sex and want to do performances and have a life like they did in the New York '80s.
You also photographed Prague in the '90s. Do you see any parallels between the NYC scene of the '80s.
Prague in the '90s was a wild time, but it was a different thing completely from New York in the '80s. Prague in the '90s had more to do with a sudden change, extreme hope and optimism and anything is now possible after the Velvet Revolution. New York was about a creative scene happening when there was no money. A lot came out of New York from that period. I am still asking myself what came out of Prague in the '90s, maybe we will still see.
'New Acts of Live Art 2012', the closing party for Robert Carrithers' Club 57 exhibition, will take place on Friday 20 April at Prague's Fotograf Gallery. Along from various performances, Carrithers will also be shooting his new film on location. Find out more here.
http://www.robertcarrithers.com/
—
all photos used with permission of Robert Carrithers
Daniel Gebhart de Koekkoek's Wintercamper
In the era of Facebook, Tumblr, Instagram, Pininterest and whatever the hell else there is out there, it seems that everybody taking snapshots would think themselves a photographer just by virtue of being able to point and shoot. But if you take a step back and look at the whole picture (!), you will see there is a big difference between the photo-hobbyists and the real photographers, whose passion it is to capture and document the world around them, one frame at a time.
Daniel Gebhart de Koekkoek is most certainly a part of the latter group. Born in Tyrol, he made it a point not to stay there long before he headed out and began to experience the rest of this globalized, commercialized, monetized world through his camera. The man coupled with his instrument make easy work of stripping the cheap, gaudy veneer of things and getting right down to what it's about: people and their stories. Starting March 6th, 2012 you can take a closer look at his latest work: it's called Wintercamper, and shows the other side of upper-class winter resorts like St. Moritz – photographing the people who don't make it into the brochures staying at fancy hotels and sipping champagne. If you want hot-tub-in-the-snow pictures, an online image search will give you more than your fair share – but if you want to see something real, Wintercamper is your best bet.
And, while you're at it, you should also check out his fantastic cover for Schönbrunner Perlen!
Wintercamper – A solo exhibition of Daniel Gebhart de Koekkoek
Edition Photo, Gonzagasse 20, 1010 Vienna
Starting March 6th 2012