The Book's Cover: Chippy Nonstop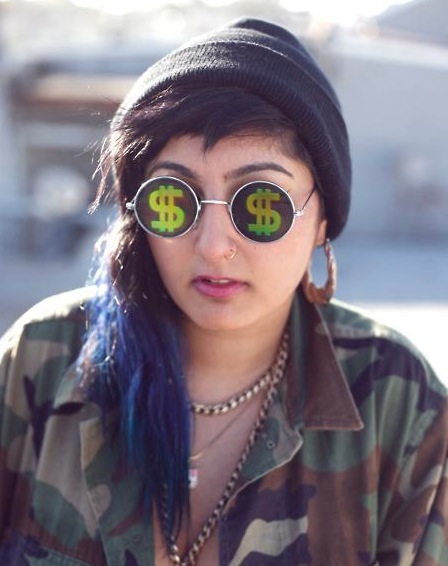 Every time I hear the phrase "Don't judge a book by its cover" I cringe.
Though well-meaning, as an idiom it stopped making sense when most books (and people) ceased to be covered by whatever old piece of brown sacking happened to be laying outside the village weaver's hut. Of course you can judge something by surface appearance. That's why we have graphic designers. Rarely do people have time to read a book before purchasing to determine the contents; in the same way, who has the chance to read a person before having any thoughts on the subject? True, the contents are the most important things, but what makes you discover those contents in the first place? Your eyes; your sense of aesthetics. A good cover speaks volumes, and The Book's Cover gives voice to those who wear theirs well.
This has been a big year for Chippy Nonstop. The rising young Oakland rapper got into the game as a writer and designer for Trap House Collective, helped found the Internet buzzcrew Yung Klout Gang, and is currently on an East Coast tour with Kreayshawn (who also directed the video for her track "Kicked Out Da Club") and Rye Rye. In between, she still finds time to tweet, twerk and drop mini-mixes for the kidz. Chippy's music is unabashedly fun: this is the sound of underage clubbing and backyard partyswag, being doused in equal amounts of vodka and Flamin' Hot Cheetos. Once you've seen her wile out onstage, your URLife will never be the same.
What's Chippy's ideal cover? Let's find out.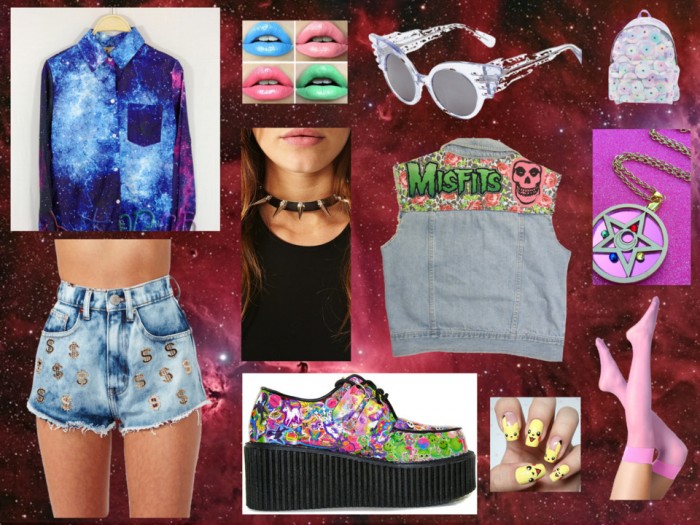 1. Galaxy shirt 
"Because it's a massive part of my life and keeps me balanced – and helps maintain gravity!"
2. $$$ Shorts
"So I can do the Money Dance in them!"
3. Lisa Frank creepers
"Because they're fucking Lisa Frank creepers."
4. Jeremy Scott winged glasses
"So cute!"
5. Pikachu nails
"How is this even! These are so amazing."
6. Misfits denim jacket
"Adds that essential bit…"
7. Sailor Moon necklace
"…and this completes it!"
10 x 4 – Shelter Point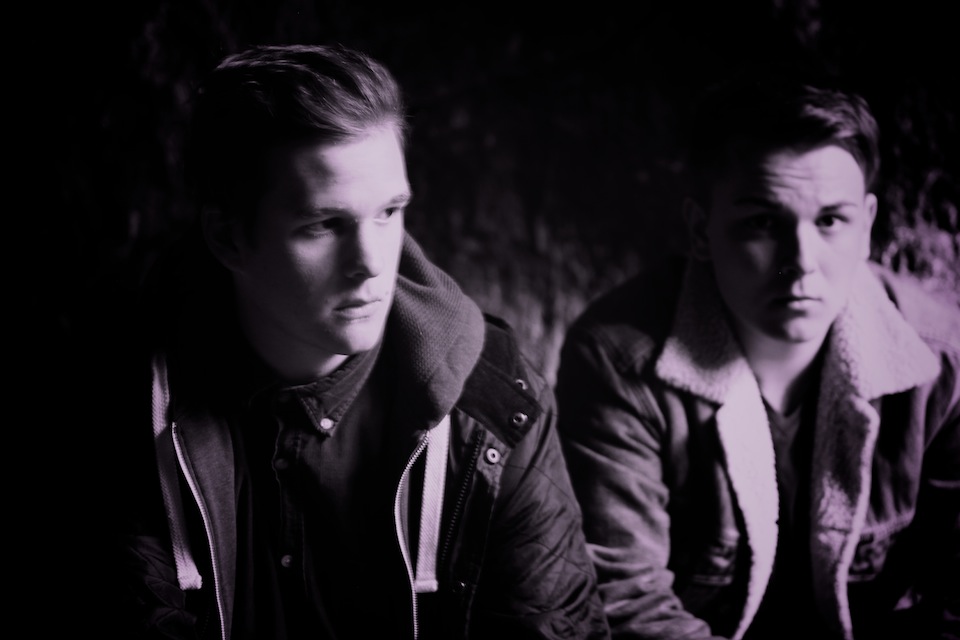 While there's no shortage of garage-informed production duos with youth on their side and a fetish for yearning, treated sonics, Nottingham's Shelter Point have certainly caught our ears. And we're not the only ones – their EP Forever For Now will be coming out later this month on Scuba's respected Hotflush label, a departure for a label perhaps more acquainted with the grittier end of the dancefloor. Essentially, If you've a soft spot for Breton, Mount Kimbie or the watery sonics of Joy Orbison, we reckon you'll be into these boys. We decided to pose Liam and Robin a few character-testing questions to help us get better acquainted.
1. Is any aspect of fame important and if yes, why's that? 
Liam: I think getting our music heard by a larger audience is the important part. When we're doing something that we love, and people are appreciating it, that's awesome.
2. If you were still in high school, which clique would you belong to?
Robin: Liam used to bully me back in school. He once backed me into a corner and whipped me with a tie until I cried.
L: I'm not that person anymore.
3. An album that changed the way you thought?
R: Flying Lotus – Los Angeles
L: Radiohead – The Bends
4. What does underground and mainstream mean to you?
R: People tend to take you more seriously when you're part of the underground scene nowadays, though there isn't much underground in Coventry.
L: There's a lot of great music in both mainstream and underground. Underground is slowly becoming more and more mainstream in a way, but I don't tend to label music in that way, I just listen to it for what it is.
5. What defines your music-making process?
R: We struggle to make a tune without Pop and fags.
L: Pepsi or Coke, either of those will suffice. We reward ourselves with victory cigarettes once a tune is finished.
6. Latest find on Soundcloud?
L: Anything by Lapalux or T.I.P, they both continue to amaze me with each tune.
R: My flatmate Matt has spent the last 6 months making some spacey triphop r'n'b. He goes under Warner on Soundcloud.
7. Name three essential artists.
Both: Wu-Tang Clan, Jeff Buckley, Dilla.
8.  Indispensable outfit?
R: Liam's homemade sleeveless jackets.
L: I'm definitely going to throw them all away, they're shit. Robin's Casio Watch/Calculator combo is the cherry on the cake for any outfit he wears.
9.  Do you believe in the paranormal?
L: I was sleeping a couple of nights ago, and I'm certain that something pulled my toe, so I dipped under the covers.
R: Sometimes, depends how much I've smoked.
10. One thing you can't live without?
R: The internet.
L: Pokemon.