How Robert Johnson Became A Legendary German Nightclub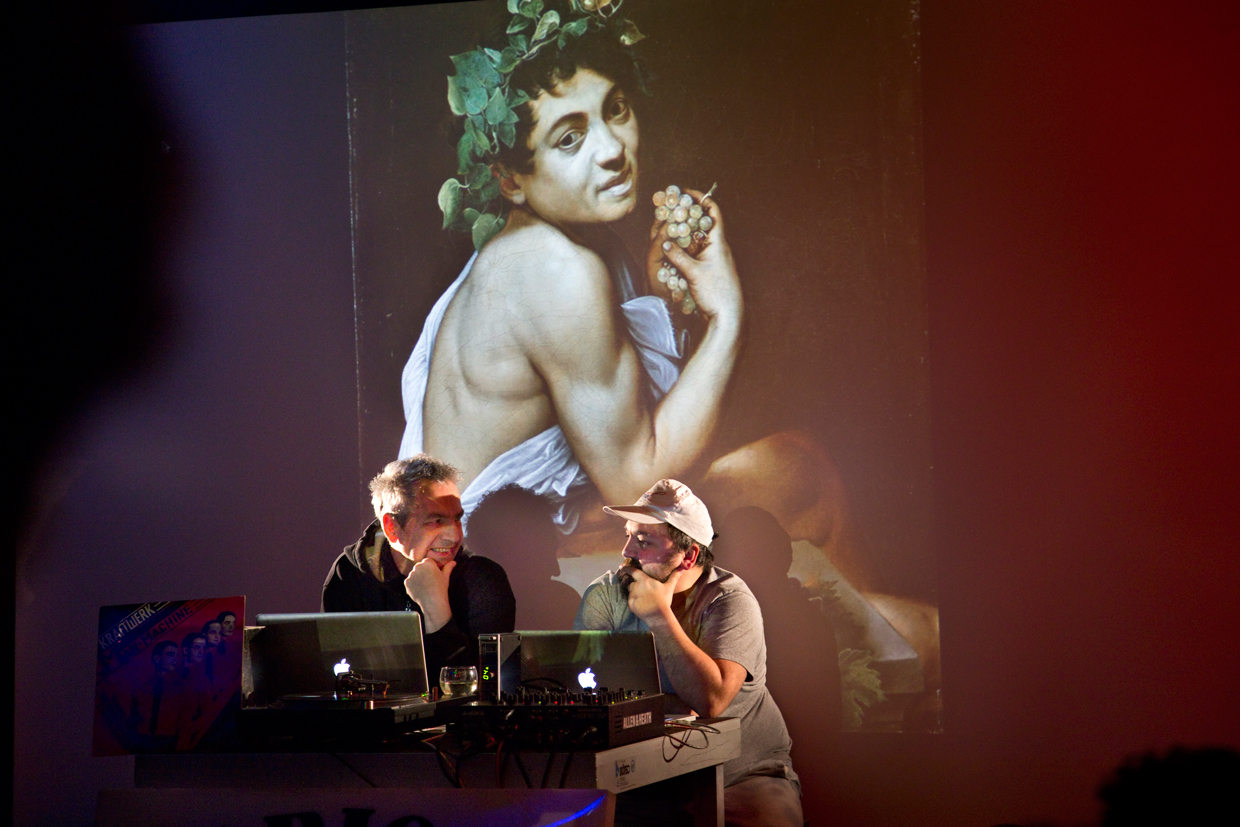 As a DJ, I tour around the world and see a lot of clubs, and there came a point when I wanted to have one of my own. I had my own vision of a space to celebrate music and dancing. A professor from the school of arts in Offenbach [Hochschule für Gestaltung], Heiner Blum, told me that he had this special place for me. It was a little outside of Frankfurt in Offenbach—a little off-grid, I thought at that time. But my partners Klaus Unkelbach, Sebastian Kahrs and I saw the space with its wonderful terrace and beautiful view of the river Main and thought it was perfect.
My vision was to make a club like an artspace: white walls, a black wooden dance floor enabling people to dance longer, fewer lights to keep the focus on the good sound system, and nothing else. From the beginning we wanted to have flexibility and modularity. Robert Johnson is a space where everything is movable, all of the equipment and all of the interior. We can make it feel bigger and we can make it feel a little smaller. For me, it was really important not to present the room like a discotheque or a typical club. It's like you're coming into a friend's living room; you just want to spend time there. Therefore it was also necessary to not have any advertisements or branding inside the club. For the bar this meant not having bottles of alcohol in sight. In terms of the booth, the DJs are on the same level as the dance floor, so you can reach out and touch them. They're very closely connected to the dancers. I think this is why a lot of DJs love to play here—the intimate connection to the dance floor and its dancers.
Here, the philosophy isn't just to make money off selling drinks and the entrance fee. Take the bouncers at the door: in the beginning they were all women, to show people a different way of how to think about entering a club. We always wanted to keep staff meetings as democratic as possible, and everyone in the team should have their say. A little bit utopian, but that was always super important to us. This was also the main angle of our exhibition Give Love Back that ran from September 2014 to January 2015 at Frankfurt's Museum Angewandte Kunst. All contributions to the exhibit came from friends, mostly Frankfurt natives. Some of them are established artists, like Michael Riedel, who managed to show the evolution of Robert Johnson over 15 years. Also, the photographer Daniel Herrmann (who made a mix for EB Radio last year) came to the club every Friday and Saturday for three years taking pictures. The results were similar to Andy Warhol's Studio 54 portraits, which is why we took the best of them and made them into wallpaper for the club—so everyone could find themselves on the walls.
In the beginning, club nights were not always super crowded, as word of Robert Johnson didn't spread immediately. Also, we played deep house and this was not at all common for Frankfurt. You know Snap!'s "Rhythm is a Dancer"? That's the original Frankfurt sound: Eurodance. Actually, Culture Beat and Snap! are both from Frankfurt. All this big-room handbag-house or hard techno—these were always considered the Frankfurt sound. The harder EBM-inspired sounds of older clubs like Dorian Gray, and then later trance, hard techno and "schranz" at Omen, Sven Väth's Cocoon, and Monza are obviously associated with Frankfurt as well. That's why Robert Johnson stuck out and made its reputation for doing something very different. For example, Dixon was one of the first residents, as well as Gerd Janson, Ricardo [Villalobos], Luciano—all of them close friends. Naturally, we've done lots of records through Playhouse [Ata's label with Roman Flügel, Jörg Elling Wuttke and Heiko MSO], Klang Elektronik and Ongaku Musik. The sound we were pushing—deep, minimal and often psychedelic—had its origins in earlier parties we threw. In the mid-nineties Heiko [MSO] and I ran a night called Wild Pitch Club, which was really intense. This eventually led to a strong friendship and putting out Ricardo's first LP on Playhouse. You could say Robert Johnson bridged US deep house and German house sensibilities, opening the door for minimal house. What many people today may associate with a Berlin sound was an extension of what was pioneered in Frankfurt. Robert Johnson made that happen.
This article originally appeared in the Spring 2015 issue of Electronic Beats Magazine. Photo by Lina Ditlmann
Romance of the Long Night: Philip Sherburne recommends Live at Robert Johnson's <i>Lifesaver</i> compilation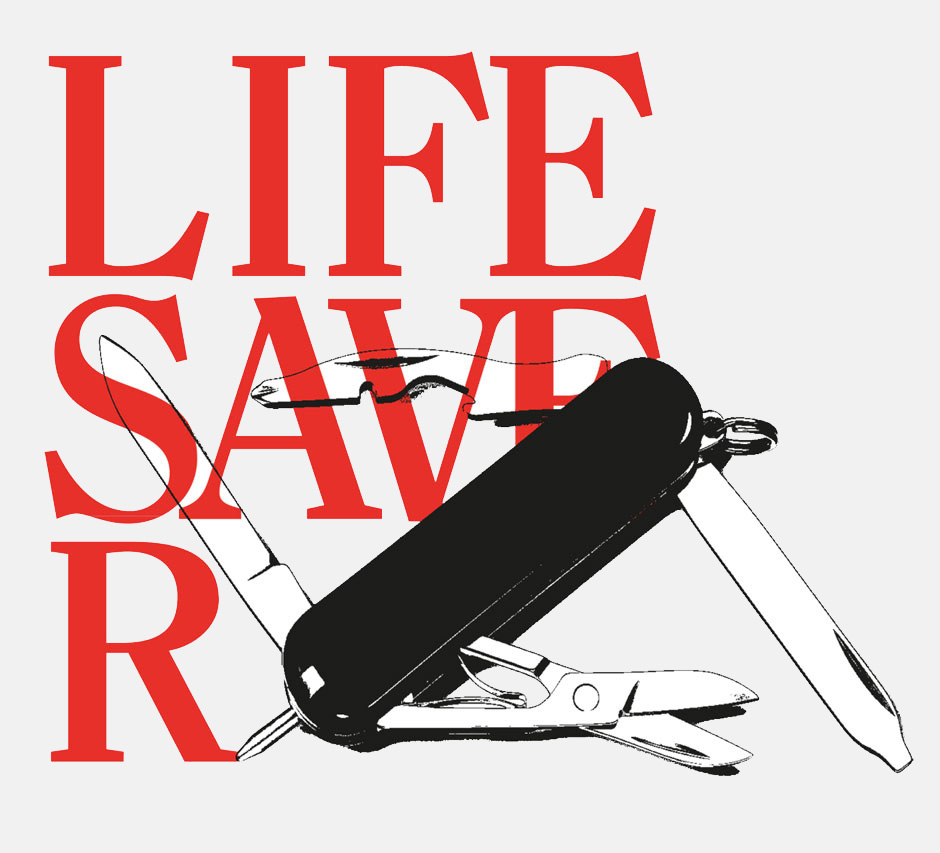 Frankfurt's Robert Johnson is one of Germany's key clubs whose label Live At Robert Johnson has just released its first compilation of sparkling house jams.  
"Offenbach ist nicht Berlin." That's the motto of the storied Robert Johnson club, a bohemian paradise on the banks of the Main. Just as its all-night disco antics offer a cheerful reproach to the Calvinist mores of Frankfurt, whose skyline glitters across the river, the 13 year-old club also presents a playful alternative to Berlin institutions like Watergate and Berghain/Panorama Bar: it's smaller in size, woolier in feel, and maybe even wilier in its ambitions.
As for its in-house label, Live at Robert Johnson, the list of artists who have recorded mix CDs—Chloé, Prins Thomas, Ivan Smagghe, Roman Flügel, Dixon, Thomas Hammann & Gerd Janson, Arto Mwambe, and founder Ata—suggests the scope of the club's open-minded aesthetic. Since 2009, LARJ has also built up a fine catalog of left-field house and techno releases, ranging from The Citizen Band's ramshackle circus tunes to Flügel's Duran Duran-sampling "Brian Le Bon". Lifesaver is the label's first compilation, and it reinforces the idea that Robert Johnson represents not so much a sound as a state of mind, where the wooden dancefloor acts like a springboard to a magical world.
Lifesaver varies widely in tempo, from the slow-motion creep of Chinaski's "Lunch" to the jittery techno of Portable's "NanoFlower", and while low-key, analog-leaning house tracks predominate, the comp also ranges considerably in style, from mid-tempo synth boogie (Pagliara's "LM2-808-SH101-MP-P6-JP4-P5-SPX90") to moon-stomping dub (Tuff City Kids' "People Is a Crackhead"). It even dips briefly into pulsing ambient with The Citizens Band's "Descend", which hangs teasingly in the balance between Vainqueur and Oneohtrix Point Never. But there's a common thread running through all 11 tracks, which shimmer with hope and delight in updating familiar sounds with a tinge of strangeness.
Call it the romance of the long night. Although unmixed, the compilation does a wonderful job of compressing the midnight-to-sunrise run into little more than an hour. It begins with the woozy "Lunch", by the newcomer Chinaski, and picks up steam with Pagliara's ode to Metro Area; it peaks with its penultimate track, an explosion of flutes and drones and stuttering drums by the South African-born, Lisbon-based producer Portable. Tuff City Kids' dubby, druggy "People Is a Crackhead" brings the album to a close on an appropriately bleary note, with mournful melodica twined around wordless voices, and dub delay stretching out like stepping stones between the dancefloor and a comfy mattress.
The bulk of the album is given over to various takes on sparkling, 120-BPM house jams. Lauer, whose "H.R. Boss" is one of LARJ's catchiest singles, proves himself once again to be a master of expressive hypnosis with "Hector". It's an emotionally ambiguous track, with a repeated guitar riff that sounds like an unanswered question, but the way its eighth-note bassline keeps returning to the root feels calmly definitive; whoever Hector is, we'll assume he's a cautious optimist. Orson Wells, another newcomer, explores sundown-y house vibes on "At Play", a DX-drenched song halfway between Smallville and Maxmillion Dunbar, and LARJ regular San Laurentino plays with similarly chiming sounds on the rosy "Final Landing".
The Citizen's Band (aka CB Funk) is the only artist to get two slots on the comp. After his swirling "Descend" provides a sort of ambient intermission, he delves into "Softest Touch", a swinging, dreamy cut whose crisp drum machines and warm pads again recall Smallville's brand of Larry Heard-inspired deep house. Benedikt Frey's "Sometimes" explores similar terrain, with watery chords and an indistinct spoken-word vocal smeared over a crisp kick/hi-hat groove infused with a hint of vinyl crackle; it sounds a little like Beanfield's "The Season" glimpsed at the bottom of a murky pond.
The album's toughest track comes from Roman Flügel. "More Is Not Enough" rides a jacking machine groove and pumping chords that instantly scan as 'classic house', but his slippery, detuning keys and squealing bleeps (shades of John Tejada!) tip everything slightly on its ear. Unlike so much identikit deep house right now, it turns classic tropes into new possibilities, and it proceeds like a drunken reel through a hall of mirrors, twisting and turning and stumbling, dizzy with delight. The title is telling: "More Is Not Enough". Robert Johnson may not be as (in)famous as Berghain when it comes to marathon parties, but Lifesaver proves that abandon can be measured many different ways. Smooth as the well-worn floorboards of Robert Johnson's dancefloor, these understated tracks offer a sublime, seductive window into this unique little club on the Main.~
Lifesaver is out now on Live At Robert Johnson. 
Club Robert Johnson asks you to come into their kitchen with new book
It was a couple of years back when I was travelling to Offenbach am Main with some friends and colleagues; Matthew Herbert was set to record club Robert Johnson that night, as the second part of his then newly established 'One' conceptual album series. Herbert had prepared his favourite club (including the toilets) with microphones, invited the audience, and asked them for field recordings during the night. And what a wild night it was! I will never forget that night (although this was partially alcohol-related)!
Founded in 1999, club Robert Johnson has witnessed countless nights like this. The small venue in Offenbach (close to, but not in Frankfurt am Main) follows a simple, clean, and familial attitude during its long nights of hedonism. After 13 years of existence Ata Macias, the RJ staff and friends look back on their past with the new photos and interviews book Come On In My Kitchen.
With contributions (amongst others) from Bill Brewster, Roman Flügel, DJ Harvey, Gerd Janson, Stephan Loichinger, Theo Parrish, Ewan Pearson, Ivan Smagghe, Christoph Keller, and Ata himself, Come On In My Kitchen reflects the varied history of Robert Johnson with party photos, old flyers, and texts.
Filling 380 coloured pages, Come On In My Kitchen reflects RJs mission statement, combining art, design, fashion, and culture together with music. Preview the book in the current issue of Groove magazine, get it now at JRP Ringier / Christoph Keller Editions, and RJ itself. Also, catch up with their current anniversary club tour through Germany, 'Live at Robert Johnson' – see all dates below.
Live at Robert Johnson:
April 21 DE-Stuttgart – Kim Tim Jim (Ata & Lauer)
May 11 DE-Berlin – Panorama Bar (Roman Flügel, Ata, Oliver Hafenbauer & Arto Mwambe (live))
May 25 DE-Cologne – Studio 672 (Ata, Oliver Hafenbauer & The Citizen's Band (live))
June 6 DE-Hamburg – Golem (Ata & Oliver Hafenbauer)
The author on Twitter:
Follow @wwwacht
!function(d,s,id){var js,fjs=d.getElementsByTagName(s)[0];if(!d.getElementById(id)){js=d.createElement(s);js.id=id;js.src="//platform.twitter.com/widgets.js";fjs.parentNode.insertBefore(js,fjs);}}(document,"script","twitter-wjs");