We Are Modeselektor documentary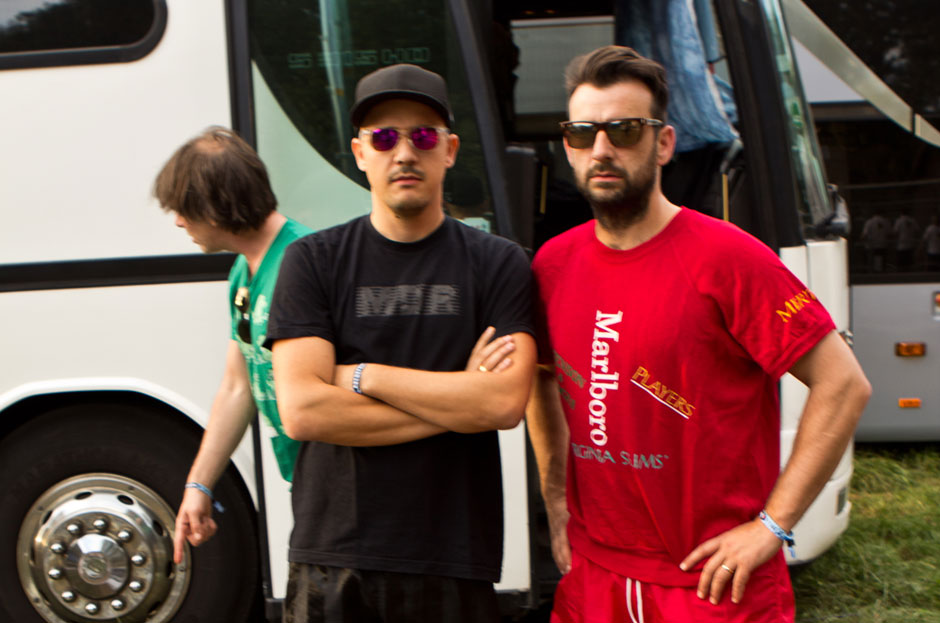 Electronic Beats by Telekom presents: We Are Modeselektor, a film by Romi Agel & Holger Wick.
What's the "Seilscheibenpfeiler"? What is the origin of the first Modeselektor tracks? Where is Monkeytown? Why is riding a coach more fun than flying? These and many more questions will be answered with the documentary film We Are Modeselektor.
In 72 minutes, filmmakers Romi Agel and Holger Wick tell the story of Modeselektor as a post-German reunification movie, a travel report, and a portrait of the special friendship between Gernot Bronsert and Sebastian Szary all in one. We Are Modeselektor is the story of two men, possessed by techno, who took their massive beats from their small hometown village to the world. And it's a story that has only just begun.
Click the image above to watch the trailer now. We Are Modeselektor will be available via Monkeytown Records on DVD and Blu-Ray from May 3rd.~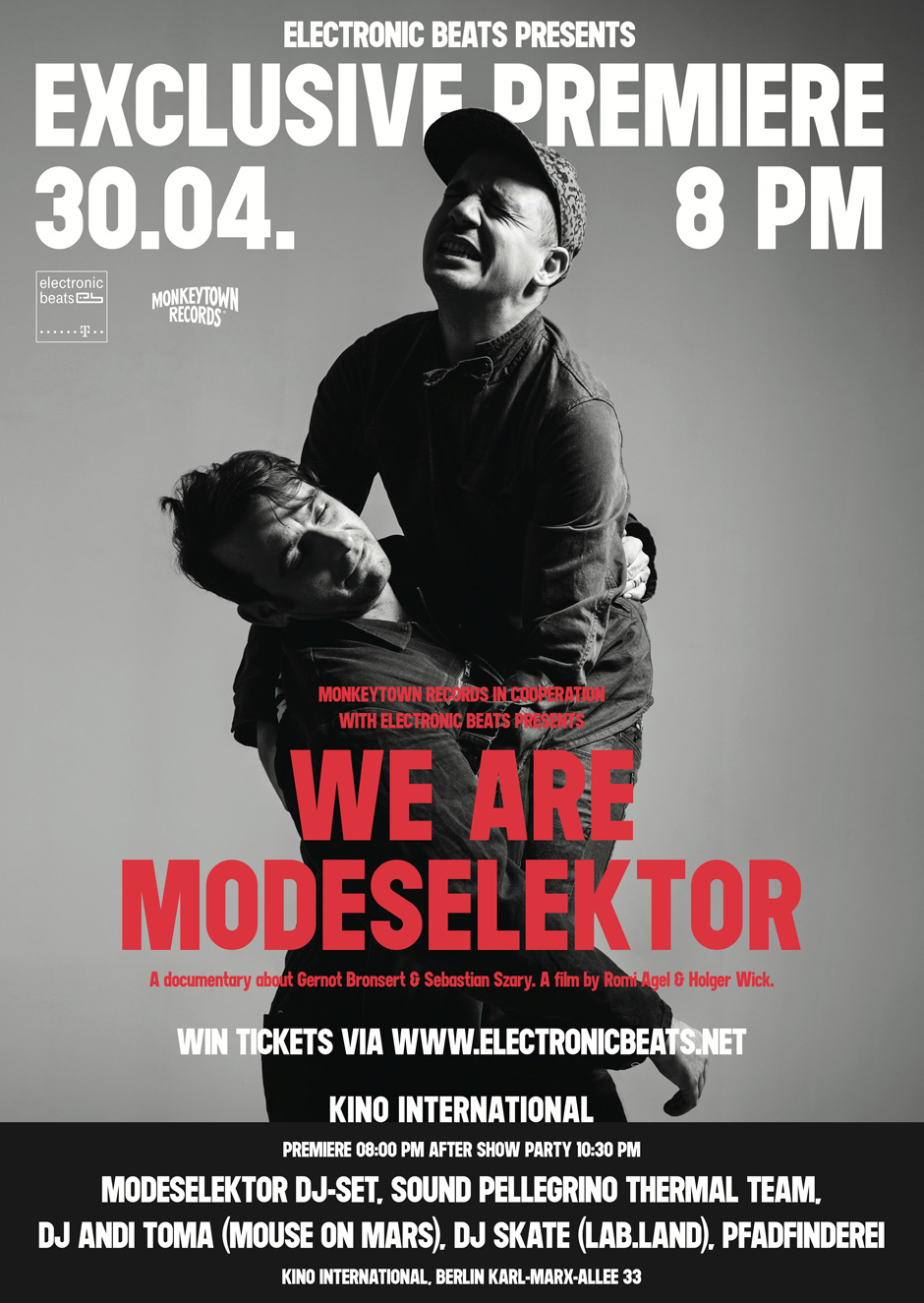 Public Screenings (see links below for ticket info):
April 30 / Berlin (GER) / Kino International – Exclusive world premiere presented by Electronic Beats
May 08 / Munich (GER) / Gabriel Filmtheater
May 09 / Vienna (AUS) / Ottakringer Brauerei
May 17 / London (UK) / Roundhouse
May 19 / Boston (USA) / Museum of Fine Arts
May 24 / Paris (FR) / La Machine du Moulin Rouge
June 13-15 / Barcelona (ES) / Sonar Cinema at Sonar Festival (3 screenings)
June 19-23 / Cologne (GER) / C/O Pop
Modeselektor play our festival in Poznań on April 26th. Read some of our recent interviews with them here and here. Check out our YouTube playlist below, featuring footage of Modeselektor and Moderat (Modeselektor and Apparat) playing live, plus our Moderat Slices DVD feature.
Vincent Moon & Efterklang release An Island
Independent French filmmaker Mathieu Saura aka Vincent Moon and amazing Danish 8-piece band Efterklang recently debuted their film An Island, which will be shown at Freies Neukölln in Berlin tonight.
An Island, solely filmed by Vincent Moon who is also known for the French music site La Blogotheque and his video work for artist like R.E.M or The Arcade Fire, features performances, experiments and collaborations with over 200 local musicians, kids and parents who created new interpretations of Efterklang's 2010 album Magic Chairs (4AD, Rumraket).
The film was shot on an island in the Danish countryside and is the same duration as the music album and judging from the trailer we can expect an amazing musical journey!
If you can't make it tonight please visit AN ISLAND for more information including how to host your own screening or to find out about other free screening dates near you!
Here's one of the three teasers:
AN ISLAND – 3rd TEASER – Vincent Moon & Efterklang from Rumraket on Vimeo.