An interview with Martin Mikolai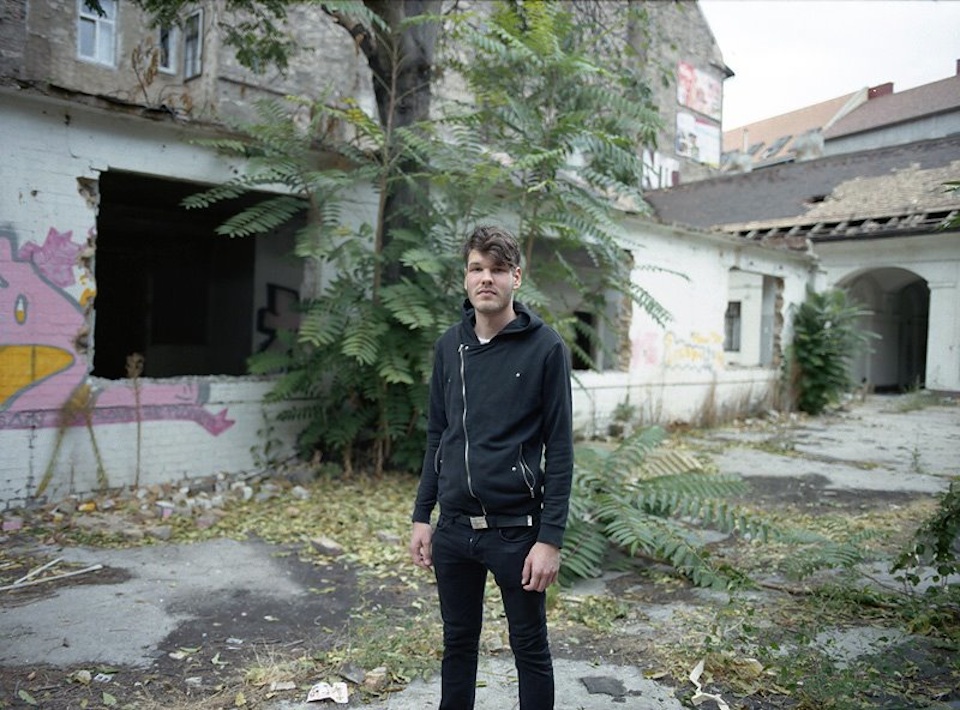 In 1980 Playmate Dorothy Stratten—real name Dorothy Ruth Hoogstraten—was brutally murdered at the hand of her estranged husband Paul Snider.
This story, sadly true, crops up in popular culture now and then and there's even a reference to it in Red Hot Chilli Peppers' "Californication". However, Martin Mikolai's fictional take on it is, to our knowledge, the first time that somebody with roots in breakcore, noise and experimental music has found inspiration in this very LA tragedy. Under the guise of S Olbricht, the prolific Hungarian producer has spun out an imaginary backstory involving a mysterious (fictional) synth producer (called Stephan Olbricht) who falls for the doomed Stratten. The result? The Last Act Of Dorothy Stratten. When not creating offbeat concept albums Mikolai is also one half of analog synth duo Silf and co-founder of the fledgling imprint Farbwechsel. We talked to him to find out a little more. All photos by Máté Bartha.
Your album The Last Act Of Dorothy Stratten has a nostalgic appeal with its imaginary story about a tragic romance between real life playmate Dorothy Stratten and fictional producer Stephan Olbricht. The only difference to the real story is that there was no Stephan Olbricht. Who is he?
The story is detailed and you can read it all in my bio but Dorothy Stratten was a real person. She was Playmate of the Year in 1980 and was murdered aged 20. Since then she has been almost totally forgotten, a true character from another era who's only remembered by those who were around back then. Regarding nostalgia, there's something about the mastering and lo-fi sound—but not the music—that I've used. The cassette symbolizes a lost and found memory of those times. It's a kind of flashback.
The Silf self-titled debut EP was the second release that came as a limited cassette edition. Is this medium an important conceptual element of your aesthetic?
The point is that CD and mp3 quality can be downloaded from the internet in three seconds but the cassette is about something else. I suppose I also have some kind of romantic and nostalgic connection to it. There is also, of course, a money aspect but I grew up with cassettes and still have them in my bottom drawer. We're trying to make music that was characteristic of the cassette era. Accordingly the label has been launched with is my debut album …Dorothy Stratten
Opal Tapes' head Stephen Bishop put the album at Number One in his 2012 Boomkat chart, What does the future hold for Stephan Olbricht?
There will definitely be more releases, the next one might come out by the summer, I hope.
Returning to Silf, you make up that duo with Alpár aka Bálint Zalkai. As we reported, your debut EP came out with bang last week but how did Silf come to life?
I met Alpár through a friend. The first project that we started together was a demo project with a different sound, it was more noisy techno and acid. Then we got more and more interested in analog instruments and synths and that's when we started Silf.
Where does the name Silf come from?
As a collector Alpár called his old vintage synths that name. It actually comes from the merging of two words: synth and milf. When he founded it he also wanted to submit it to the Urban Dictionary with examples of its usage in sentences.
What are the differences are between Silf and S Olbricht?
As S Olbricht I make static music, like the noise that I have roots in. I sample and distort sessions from my old cheesy records and that becomes the basis. Silf's songs have themes and we use a lot of instruments to experiment with. Our basic principle is just to push the button on an analog synth and record our experiments without any post-production.
And what of your own Farbwechsel label? What is the story and philosophy behind it and what have you got lined up?
Farbwechsel started out in blog format because I wanted to have a close collaboration between fellow producers. There were people randomly cooperating but there's no "home" for them so I wanted to create a higher level of collaboration. A DIY label was needed for this scene as the next stage of development, a kind of institution for some of the very good music around me. The core values are to put the learned and methodical stuff aside in favor of our own altered aesthetic.
We have more releases planned, the third one is by Route 8 and there are some more coming later this year. Our objective is to release mainly electronic music but with some more unexpected things like live improvisations and experimental music… They'll be surprises. ~
Andras' Choice: January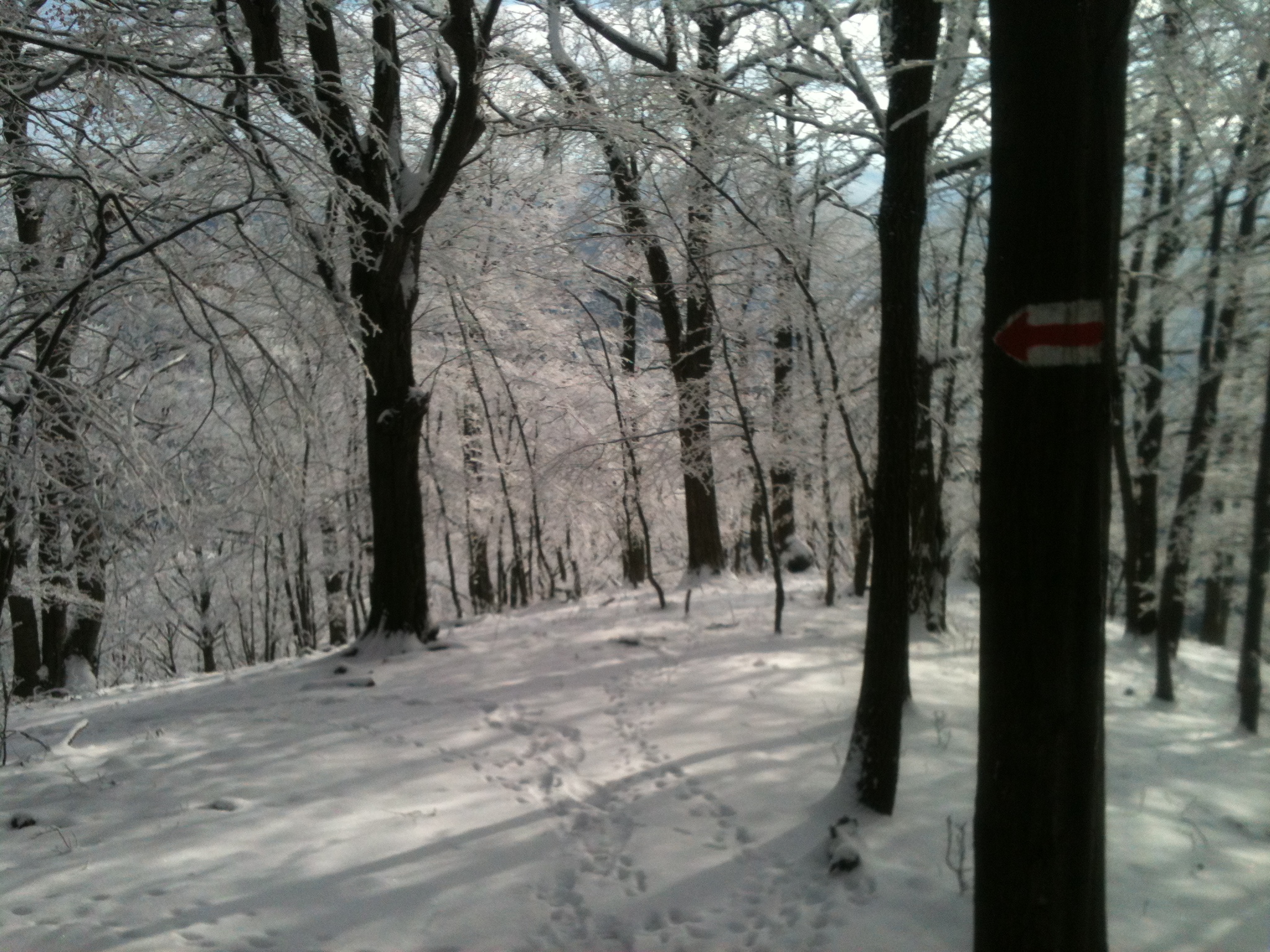 2012 uncovered so many beautiful and exciting sounds around the globe that 2013 has to try hard to be able to beat it. It won't be easy, but fortunately it's not just globally; for Eastern Europeans, there's something happening locally too. We had an incredible year behind us in the eastern territories: Budapest's bustling nightlife is worth digging for hidden treasures more than ever thanks to newborn labels like 8ounce, Farbwechsel and Visionary Mind and up-and-coming producers like Iketa, Yvein Monq, Headshotboyz and others. I thought it might be more interesting to pick some of the more local hopefuls I can see making it to the international landscape of music this year.
Iketa is a rising Hungarian artist who made a bang last year with his first EP Glass on Visionary Mind. His track "Burn" was number 14 at Beatport's October Electronica Top 100 Chart, and almost immediately picked by Max Cooper for his Top 10 chart.  "Loving everything by Iketa and Visionary Mind Records at the moment. I was lucky enough to get to remix this great track by Iketa… " he praised , announcing his new remixes including Iketa's hit track "Burn" in a video interview published a few days ago.
The Bristol via Budapest dubstep producer DJ Madd made it to #6 on Mixmag's 2012 top downloads chart, and has been called a dubstep legend. After his debut album last year, we certainly want to see even more from this prolific artist.
In November Headshotboyz raised attention with the XLR8R premiere of their sick video "Sweet Cabbages" which is a single off their split EP shared with another promising Budapest producer Polyklinik, coming out via fledgling label 8ounce soon. But it won't happen sooner than the release of their new Bushcrack Hills EP via Fuse Lab. The six track EP is due to come out on February 7 and will be distributed by L.A.'s Alpha Pup Records  which is a huge step forward for the Budapest duo.
The aforementioned Polyklinik is on Svetlana Industries' roster with his debut EP that we documented last year, but in December he released his first album Syntropy via French label BedroomResearch. His first album can be streamed here in its entirety. His forthcoming split EP with Headshotboyz will consist of two tracks and cross-remixes, released by 8ounce.
Silf appeared on our radar via our Eastern Haze column which reported on the synth duo, calling them "opium house". Find out more and listen to Silf's debut EP in my interview. The record comes on cassette via the newly established Budapest label Farbwechsel in January.
Norwell is another one to watch. Also introduced by the latest Eastern Haze installment, his debut album came out last week via Shabu Recordings. Once again, you can find out more in my interview with him and listen to his best psychedelic dance track off his I Kissed The Sun album.
Eastern Haze: November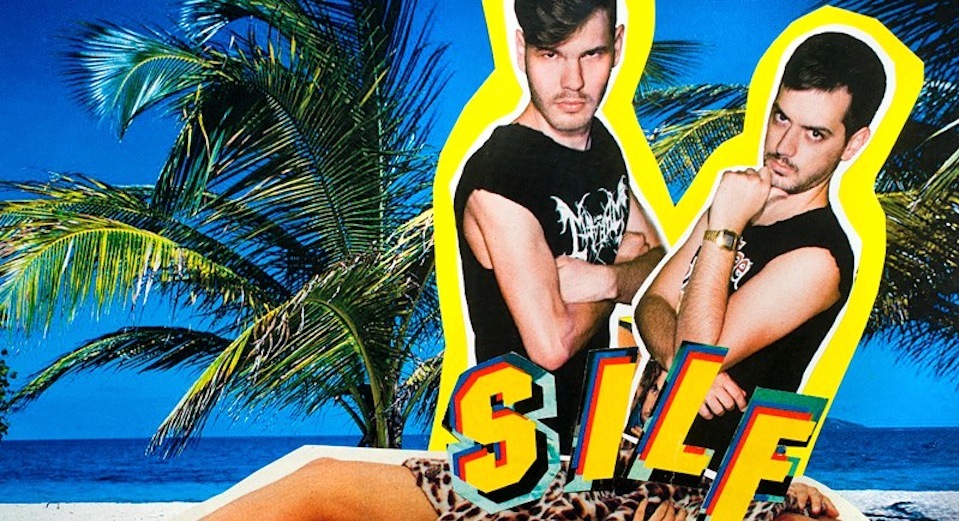 November embodies melancholia, that's a given. I continue my homeless, nomadic existence, a wannabe-sailor whose playground isn't the deep blue sea but chaotic urban mazes. At the moment I'm stationed in Budapest, a city that basks in its golden Austro-Hungarian past with its grand boulevards and derelict inner city townhouses, inviting you to dine at places like "Hungarian Memories" or the "Nosztalgia Étterem". It drowns me in sentimentality and sadness for phantom recollections of experiences I've never had. As I write this, I'm delving deeper into the elusive sounds of Mangrove Mangrave, whose album just came out on Mik Musik!, a label I cannot stop extolling in this column. Dark without the need to flaunt it, subtly harrowing, but utterly groovy and compelling.
Another favored Polish imprint, the cassette label Sangoplasmo, excels at bringing out hypnotic, psychedelic compositions. Suaves Figures is a collaboration between Piotr Kurek, whose previous album Heat was released by Foxy Digitalis, and Sylvia Monnier. The Warsaw-Lyon connection has spawned a synth-heavy kosmische creation, out for your listening pleasure alongside Lutto Lento – aka Sangoplasmo boss Lubomir Adam Grzelak, and The Phantom's latest offerings.
Budapest-based synth duo SILF, composed of music student Martin Mikolai and Bálint Zelkei, are perhaps an odd inclusion considering their apparently bon vivant music, but only at first listen. The inherent addictively languid "opium house" has nostalgia emanating from their vintage gear. Those who know Mikolai's solo project Stefan Olbricht and his imprint Farbwechsel will see similarities in SILF. Catch them live on December 11 supporting Led Er Est in Budapest.
Aches is a British Bratislava transplant whose latest EP Easy Ghost, out on the Slovak label Exitab—in sync at least verbally with this month's sonic "theme"—features a remix by Glasgow's Dam Mantle, and the plaintive, bass-heavy Ink Midget rendition. This fresh-faced Slovak producer has just released his own debut album Re-Leave on the aforementioned imprint.
Interested in more obscure and exciting music from Eastern Europe? Head to Easterndaze.