An Insider's Guide to Barcelona Parties During Sónar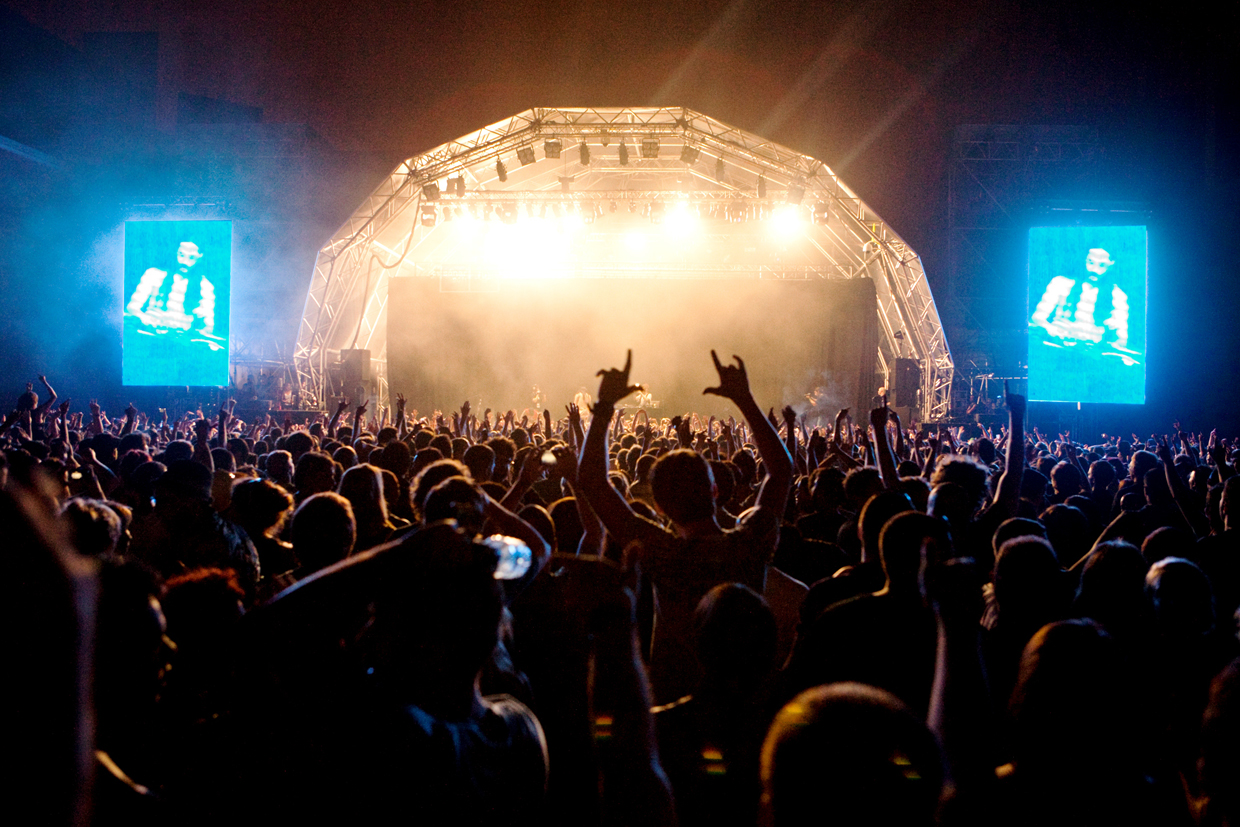 Barcelona's Sónar Festival has become one of the biggest electronic music festivals in the world.
Much like Movement in Detroit, it's also spawned a network of unaffiliated "Off- Sónar" parties around the three day, two-night event. Before diving into the fray, we enlisted veteran DJ and local favorite Marc Piñol, a longstanding resident at Nitsa and an ally of John Talabot's Hivern Discs label, to pick some of the week's standout events. Here are nine parties where he's most likely to be in the crowd if he's not in the booth.
The Hivern Discs party is the first one I'm going to attend because I'll be playing some records during the warm-up. The venue, El Monasterio, is a lovely place at the top of Barcelona's Montjuic mountain. John Talabot, Joy Orbison and Barnt will DJ, and Genius of Time member Dorisburg will play live. I've been looking forward to seeing him since I heard some of his new music for Hivern, which is seriously next-level stuff. Last but not least, a very special guest will made an appearance onstage around 21:30, but that's as much as I can say.
This party has a monster line-up that includes Rødhåd, the Zenker Brothers, Vril, Stenny, Konstantin, Recondite, Marcus Worgull and RNDM. It's always exciting to have some Giegling artists playing in Barcelona, since it's one of my favorite labels, and of course I couldn't be more excited about Vril's live set. His album Torus is one of my favorite techno LPs of the last years, and I'm digging his new album on Delsin too.
Thursday @ SonarHall: Lee Gamble (15:30) and Autechre (20:30)
If I had to choose just a couple of names from this year's Sónar Day line-up, I would choose Lee Gamble and Autechre. Both of them are very important to me, and it's really interesting to see these kind of live sets during the day, especially with my friends around. It makes me fondly recall when Sónar was just a small festival and people were a bit more open-minded. I miss the more experimental parties in the Off-Sónar schedule, but I guess people aren't coming to Barcelona for that.
My favorite venue in Barcelona—the place where I grew up, musically speaking—will host a Numbers and Optimo special showcase. Numbers bosses Jackmaster and Spencer will play alongside JD Twitch, JG Wilkes, Lory D and a joint performance from Adesse Versions and Kornél Kovács will play during the night. I'm really excited to see Optimo again and very intrigued about the Lory D set. I've always been a very big fan of his early releases, and he's one of the producers that made me realize I wanted to dedicate my life to music when I was in my early teens.
Daniel Bell, Mike Huckaby and Thomas Melchior. Enough said.
Friday @ SonarCar 22:00: Carreno is LB, Powell, Paranoid London, Randomer and Helena Hauff
Carreno is LB, Powell, Paranoid London, Randomer and Helena Hauff are playing on one stage in that order. That's probably gonna hurt a lot. Like everyone, I really want to see Powell, and if I still have some energy left, I would like to see them all. Carreno is LB comes from the Canary Islands and plays a very dark electro, Paranoid London is my favorite acid project right now, Randomer is simply a beast and Helena Hauff released my favorite tape of the year, A Tape, on Handmade Birds.
This is probably one of the most solid line-ups of the entire off-Sónar week. It features Actress, Function, Mix Mup, Pariah, Christopher Rau, Florian Kupfer, Huerco S, Route 8, Asquith and Edward, among many others.
Surgeon, Moritz Von Oswald and DJ Deep. Another killer line-up at the Almogavers 86 club.
If seeing Marcellus Pittman, Ron Morelli, Makam, Steve Rachmad and Shed is not enough to excite you, consider that the sets will take place at Vetro Club, which is one of the best-kept secrets in Barcelona. It's not easy to find the place, but once there you have an amazing view of the Tibidabo mountain. The funny thing is that, during the rest of the year, it's one of Barcelona's most posh clubs in Barcelona, so Morelli has license to be as weird as he can be in order to offset the bad karma.
Electronic Beats presents 20 Years of Kompakt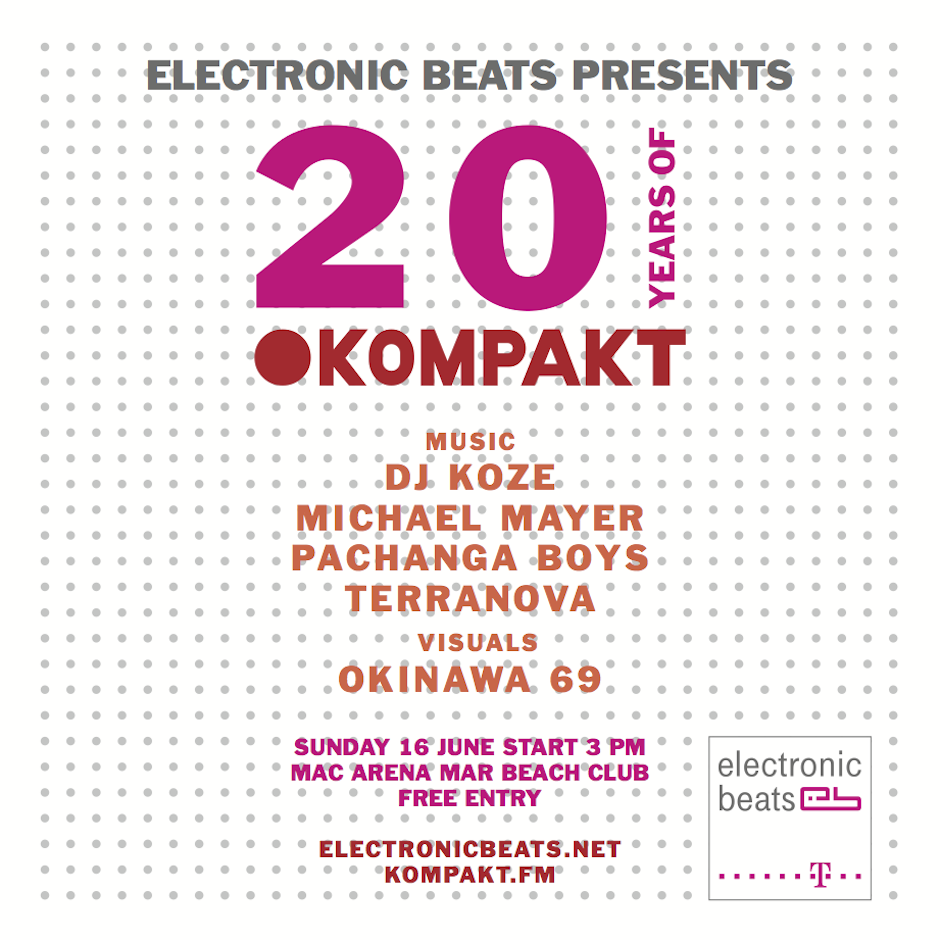 Sun's out! Or it will be on June 16th when, in the glorious city of Barcelona, Electronic Beats will be teaming up with Kompakt for a Sonar weekend beach party. The event is part of the label's 20th birthday celebrations with a line-up headed by DJ Koze, someone who has always inspired a loyal following (his recent set at Berlin's Stattbad Wedding meant the night was a roadblock) but who's currently also the critics' favorite on the back of his outstanding Amygdala LP. He's joined by label head Michael Mayer, Pachanga Boys and Terranova, three key representatives of a veteran label flushed with renewed relevancy in the year 2013. It promises to be one of the most memorable fixtures of 2013's long weekend. And really, who the hell doesn't like a beach party?
The event will be taking place at the Ibiza-esque Mac Arena Mar Beach Club at 3 pm and is free entry. Make a note in your diaries.
Eskmo to use almost every noise sources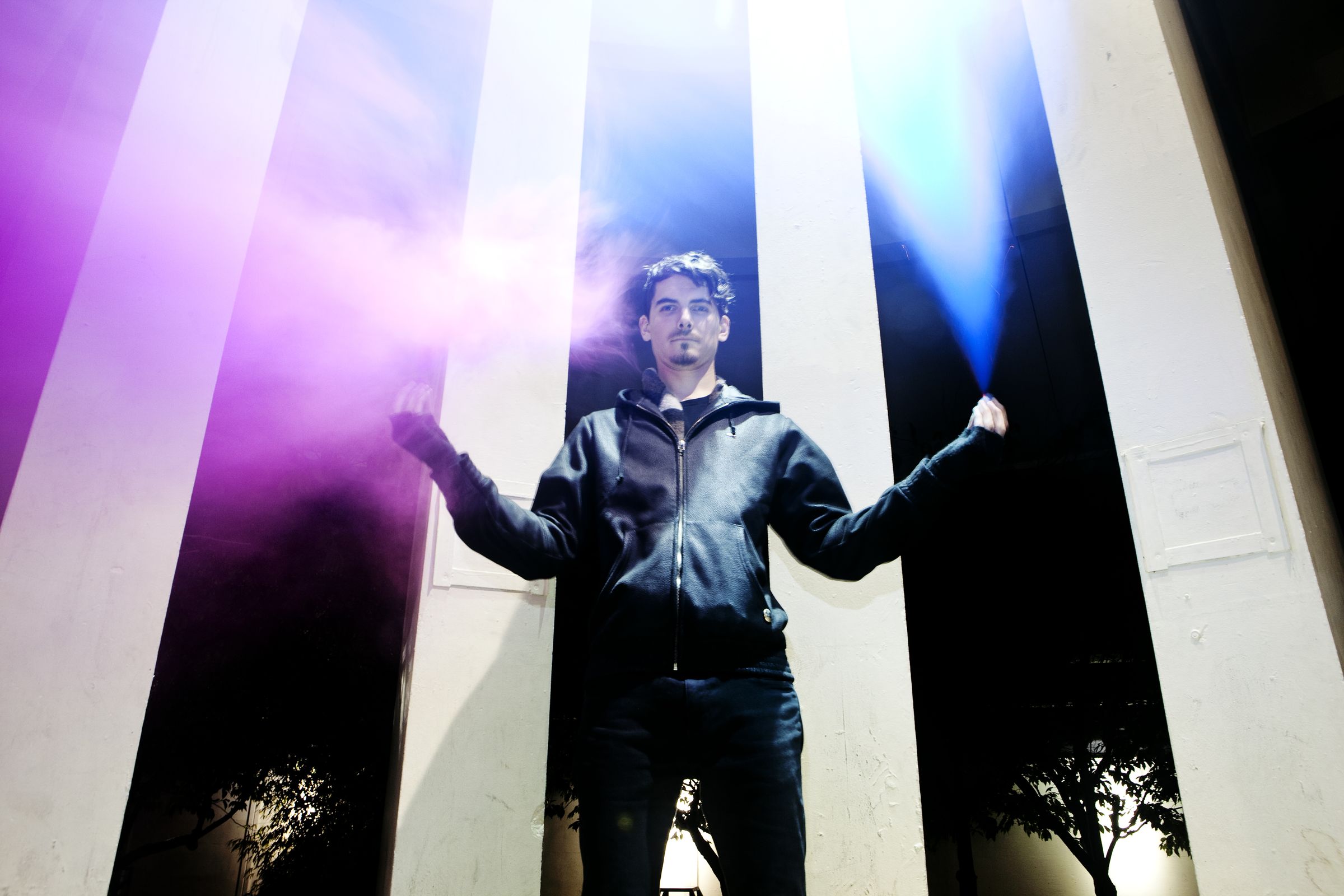 Seeing two Eskmo gigs on the same tour is a fortunate experience as you have the chance to discover the same tracks in different forms. Both at Sonar in Barcelona and at Hungary's Balaton Sound we were met with a massive, but tender, analogue rumbling from the Ninja Tune pioneer. San Francisco-based Brendan Angelides supplies the crowd material that stands apart from genres and is inspired by the sounds of nature. We caught up with him a day before his Balaton Sound show when he was hanging around and collecting some temporary "instruments" for his set.
Talking about the unusual sampling process you apply on stage, does it depend on the venue, or do you have a basic sound source collection for that?
Yeah, it depends on the venue. It's a kind of improvisation with a lot of tools.
How are you collecting the items?
I just walk around and search for random objects. Then I bring them to the stage and check if they fit into any part of my set.
And here at Balaton Sound how is your mission going?
I will start searching for them tomorrow, on the day of my gig. I'm going to walk around here at the festival open-eyed. Actually I don't need so much time for it, I know what types of stuff I could use.
Why do you turn your instruments towards the audience? It's not very usual.
I'm quite tall, that's the simple reason. I can reach everything easily from that position. And of course it is more spectacular.
It would be interesting if you would also record your hands with a camera to bring your live act closer to the audience.
I already thought about it, but I have to find the way to make it feel natural, back and forth. I'm responsible for the visuals, but the live camera would make the process more complicated. I have to figure out how to realize that.
Do you intend to record some of your live gigs to release then on DVD? As a fan of your last album I can say, that it could be even more fascinating than the audio versions.
I am not planning it for the near future. Maybe for the next album it would be great, but I don't know yet.
Do you already have a concept for next album?
Oh, sorry it is too early to speak about it. Now my focus is on the tour, and who knows what comes next?! Right now I am not writing anything.
Do you want to step forward in post-dubstep? This is a commonly used term to describe your sounding.
I don't even know the exact meaning of post-dubstep. I never wanted to make directly one style of music. It would be whatever I do, I don't know. I wouldn't even try to make dubstep, of course. Dubstep is like tempo, that's all.
It seems to me that you don't like calling your music dubstep.
No, no, no, I don't. It is just an element of it.
Could you mention some other elements?
What I produce includes dubstep and furthermore pop, hip-hop, for example techno and maybe 2-step; a bunch of genres.
In your sound, do you do anything especially for your label, Ninja Tune?
I always do original works, maybe you can discover something which connects me to the label, but I can't give you the answer.
Will you make another album for them?
Yeah definitely. We have been really good mates since we started to work together, and also they have a very strong company behind them, including the publishing team. So they make things easier when people don't actually buy as much music as in the past.
Scuba speaks Sonar 2011 and Hotflush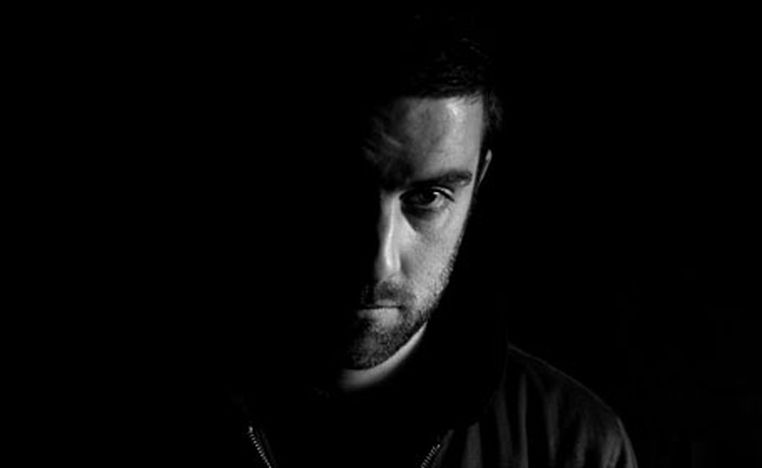 Text by Zsofi Erdei. Recording a BBC Essential Mix is a breakthrough level for anyone, even the most talented DJs. But combining it with a live Sonar gig in the same time is something that gets you to the stratosphere. Scuba, head of the label Hotflush, commanded his Essential Mix at the prestigious stage of the Sonar Night venue. The mix is now available on his Soundloud account, and the tracklist speaks for itself. Scuba's unique taste in music materializes in each item of this sophisticated set, a technocentric blend of music from his own and other contemporary UK bass labels.
It was very surprising that you did this kind of techno set at Sonar. I know that you have a love for deep house, but is this something new? Or did you try to adapt to that huge, theatrical venue?
At the moment my DJ sets are pretty wide ranging, but it's difficult to put things together how I like when the set is only one hour long. So what I tried to do with the Sonar set was to stick to one kind of idea but try to include as many tangents as possible. So it was based around 125bpm 4/4 music but it covered quite a lot of stuff around that, and I also played one of the tracks off the Beaumont EP (which I think is the best 12″ of the year so far) so there was quite a lot of variation. There's not too much new "dubstep" that I'm into at the moment, and of course I wanted to play new music, so it made sense to approach it in the way that I did.

Were you excited because of the set is going to be on air as a BBC Essential Mix? Was there pressure because of it?
It certainly added to the pressure of the set; it was the biggest room I've played in and obviously when something is being recorded to go out on Radio 1 then you want it to be good… actually I wasn't that worried though. In some ways it's less nerve-wracking than playing in a small club where there are people two feet away looking closely at everything you are doing.

What do you think is the uniqueness of Hotflush? What do you do differently than others?
I think fundamentally we just release good music, but also we are more consistent than other labels. There's always one label or another that gets hyped up in the press and they're flavour of the month for a bit, but then they can't sustain it and they fall away. We release a lot of stuff, it's all top fucking quality, and we've been doing it for years. I don't see any other labels on that level really.

When do you know that an artist is worth caring about? What kind of "exams" do they have to pass for releases at Hotflush?
Someone said to me recently that if you like someone's music you'll probably get on with them personally, and actually that's how it is with Hotflush. Everyone who we're releasing gets on really well, and on (far too infrequent) occasion when we do label nights it's a great atmosphere. But in terms of signing new stuff, it's just whether I like the tracks really. There's no theory behind it… either I like it or I don't.

Where do you see Hotflush moving toward?
I've been saying for years that I want to release more albums, and that is still the main area that I think we need to develop. Sepalcure and Sigha both have LPs in the works though, and there'll be more next year, so we are moving in the right direction with that. We're trying to steer people into long term projects, that's what interests me from a label point of view.

Is there any other label which you see doing a kind of similar approach?
I guess any electronic label looks at Warp and how they developed. There's one or two contemporary labels that we usually get grouped with, but I don't think musically there's anyone who can touch us really.

Why have you chosen Berlin as a venue for a club night series?
I moved over from London in 2007, and one of things I wanted to do in the city was to put on a big night. It was a combination of things that came together than enabled us to put it on at Berghain, and it's been great working with them. The third birthday is on July 15, so we're all really looking forward to that.

When do you plan to release a new EP or album?
There's a single that is coming out in September, a track called Adrenalin that I've been playing a lot recently. I'm working on the next album as well… that'll be out early next year I think.
Check out Scuba's BBC Essential Mix:
Sonar Festival For Sale…?
A recent video from the organisers of the Sonar Festival has been doing the rounds explaining that the advanced music and multimedia arts festival is up for sale… However we must point out that this is just a sprightly piece of inventive branding from the Sonar guys, but feel free to to contact sales@sonar.es and see what happens. You can take a look at the video here:
With Sonar back on our radar it seems like a good time to give you an update on some recent additions to the event's line-up. James Murphy will perform two special sessions (Barcelona and Galicia) after the recent dissolution of LCD Soundsystem. Elsewhere the Festival covers the full spectrum of electronic music including sets from Four Tet, Ghostpoet, oOoOO (the third installment of the showcase from Brooklyn label Tri Angle), Yelawolf, Tiga and a label showcase from Stroboscopic Artefacts.
Click here to see the full line-up.