…And Then She Wrote Meditations: Terre Thaemlitz live at Hau 2, Berlin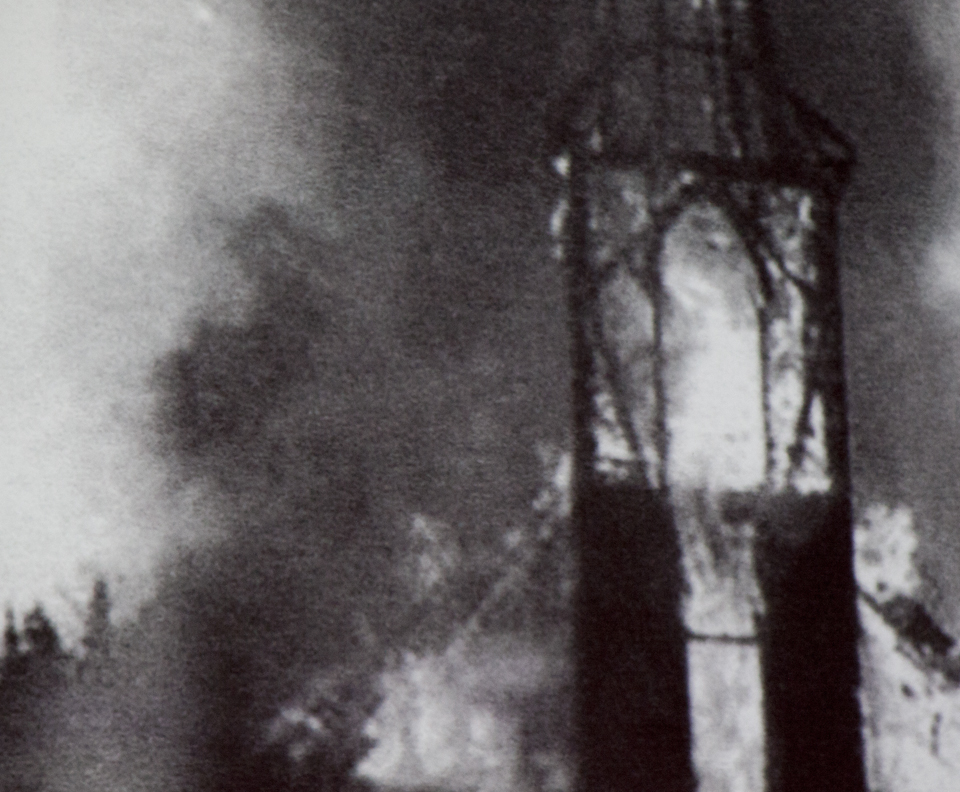 Transgendered electro-acoustic pioneer Terre Thaemlitz is a contrarian's contrarian, though she'd probably take issue with that (and the above description) just to disagree with you. And, as evidenced by her abridged performance of her "Soulnessless – Canto V: Meditation on Wage Labor and the Death of the Album," she possesses the perverse ability to mediate her anger through a delicate plaintiveness. By the end of the night's 90+ minute performance—one imperfectly repeated chord, all white-keys—the question arose whether ambient music might have a political impact. Was Keith Jarrett actually Che Guevara? In a preceding interview with Electronic Beats' Max Dax, the answer turned out, much to Dax's bemusement, to be a qualified "maybe."
The day at Hebbel-am-Ufer's Hau 2 (under the auspices of the many-tentacled techno-fetishistic Transmediale Festival) was devoted to the entire Soulnessless project, which has mostly been reported on concerning its unwieldiness—3.99 gigabytes sold on a 16 gb microSD card, with "Canto V" on its own running a tad under thirty hours, arguably laying claim to the title of longest album of all time. And, thanks to the extra 12 gigs on the SD card, the most useful. But the irony behind the project (and that's a phrase one can overwork concerning Thaemlitz) the project, as a recorded object, remains incomplete, a Sprinkle of sonic companionship to a multimedia manifesto.
The evening started with a performance of Cantos I-V during which Thaemlitz accompanied a 90 minute film in the vein of Guy Debord's Society of the Spectacle, dense with text superimposed over documentary footage and collage (the clips from sexual reassignment surgery reminded me of my '80s-daze following the Butthole Surfers). As Thaemlitz, under the misapprehension that the citizens of Berlin don't primarily speak English, chose to show the German version of the film (the SD card holds the work in ten different languages) this reporter cannot speak to the thorny specifics of its contents, which might well be summed up in the title of chapter one: Rosary Novena for Gender Transitioning, with a side trip to the rights of immigrants who, like the Missouri-raised Thaemlitz, live in Japan.
How Thaemlitz's upbringing shaped her nihilistic worldview provided the centerpiece of her talk with Dax, though the process of creating "Canto V" provided the bones which hung the discussion. An audience soaked in bourgeois liberalism (sorry, friends) had a difficult time parsing the Midwestern geniality of Thaemlitz's repudiation of most of the lite-left's truisms, particularly how pleasure is ordered to reinforce ruling hegemonics. The concept behind Soulnessless itself was an interrogation of the qualities generally associated with the musical experience: authenticity, in particular. Holger Czukay once explained to me that music should not have feeling; it should elicit feeling. Thaemlitz does not approach even that generosity. "If music is universal, why does everyone have a genre that they hate?" she asked, saving kind words primarily for Jarrett's massive 1978 Japanese-recorded Sun Bear Concerts, ten LPs of piano noodling. The comparison to "Canto V" was notable.
In mass, that is, not execution: Jarrett is a virtuoso, while the variation in "Canto V" was based primarily in Thaemlitz's inability to consistently replicate her single chord. This did not seem unanticipated on her part. With many of Thaemlitz's projects, the music would appear secondary to the concept, and as we listened to the repeated fading of Hau's Bechstein Grand, a long essay delineating "Canto V"'s title subject, alternately lucid and self-pitying, took up the screen in front of us. We had little choice but to read it and this is when the brilliance of Thaemlitz's approach became transparent: her performance a Trojan horse with which to smuggle her ideas.
There's an irony (that word again) in an artist so determined to upend our assumptions of the way language operates on music and its culture that she writes an encyclopedia's worth of words about it. "Canto V" has repeatedly been described as meditative and there it was, exposing us to an entirely different sort of meditation, one of the Walter Benjamin variety. "Everything I hate about society can be found in the music industry, smiled Thaemlitz toward Dax. "That's why I focus on it." Perhaps she should broaden her focus. The Hebbel website, for example, referred to Thaemlitz as "him."
Photo: Luci Lux
2012 Editor's Picks: Max Dax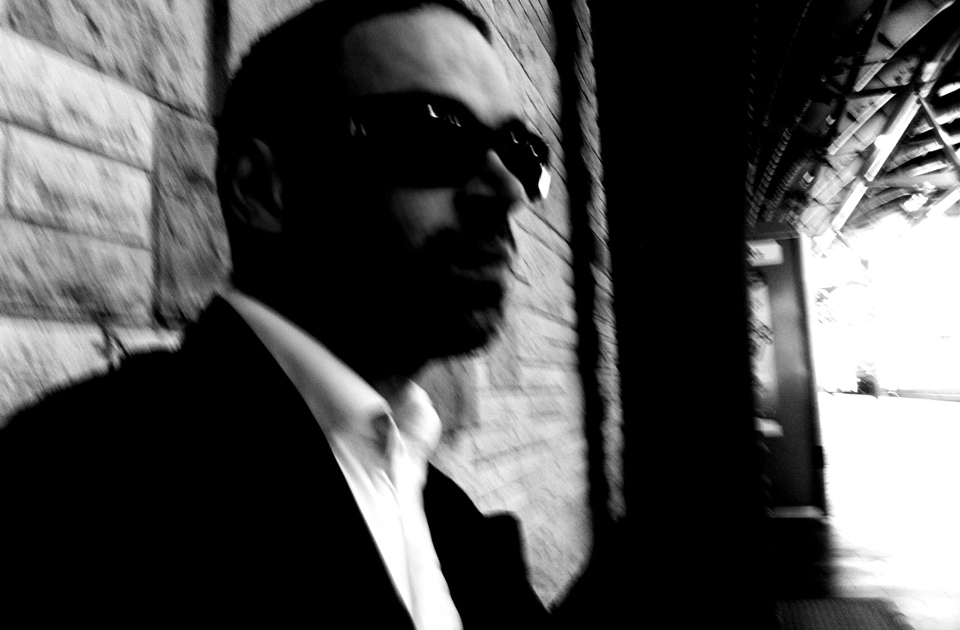 Another year long gone. Musically speaking, 2012 was a great year—at least for me, as I see music not only in terms of fun but also as a way to calibrate myself with the world. Having said that, this year (as with every year) I've listened to a lot of different music by many artists, but I want to focus on five tracks that I liked and that changed my mind (and probably my life, who knows). Isn't this, at the end of year, what counts?
It's great when you can dance or just listen to music and suddenly realize that something has happened—but you don't know what it is. That's more often than not the moment when music becomes an adventure—to quote the mission statement of London's great Wire Magazine. Not least thanks to an extensive exchange of thoughts with The Wire's editor-in-chief, Chris Bohn, I discovered in many listening sessions great new insight while entering new sonic territory. The funny thing is that in the vast majority of cases, the music wasn't at all that experimental. John Cage, Eliane Radigue and Pierre Schaeffer have widened our horizons, defining music as boundless entities some decades ago—not to mention the work of their predecessors, Kraftwerk and Can, Miles Davis and Sun Ra, Autechre and Alva Noto and, and, and.
But let's put the focus on five outstanding tracks from 2012. ~ Photo: Rosalia Dax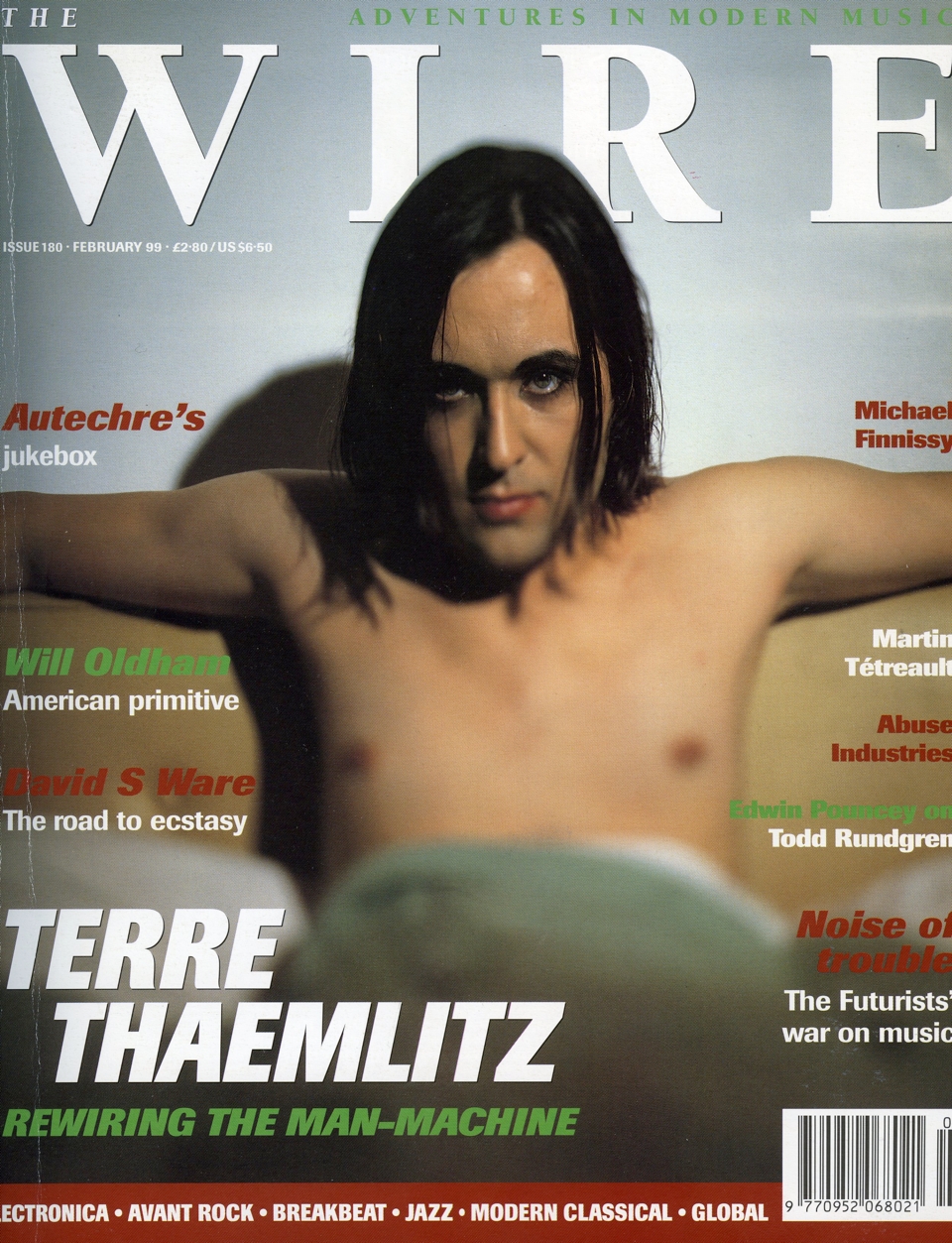 1. MEDITATION ON WAGE LABOR AND THE DEATH OF THE ALBUM by Terre Thaemlitz
Released on the 16GB USB stick album Soulnessless in May 2012 by Comatonse Records
This particular track, taken from Terre Thaemlitz' album Soulnessless is 29 hours and 40 minutes long. It's probably the longest single track ever recorded and released on an album. That's why the album comes in the format of a 16GB USB stick rather than CD or vinyl. I doubt that anyone will ever listen to "Meditation on Wage Labor and the Death of the Album" focused and in its entirety. But we made this experiment at the old Electronic Beats office on Berlin Alexanderplatz: We'd let the whole Soulnessless album run non-stop over the course of a week. We'd probably leave the office late in the evening when "Meditation on Wage Labor and the Death of the Album" was clocking in at 17:32—and come back the next morning being welcomed by the same song at 26:13. Point is, this single one long track with its slow, repetitive piano chord arrangement—which totally recalls Erik Satie's luring lullabies—has a very calming effect at first…say, the first few hours. Eventually though, you get aggressive. The piano chords starts to go on your nerves like a leaking faucet—but I bet this was exactly Thaemlitz' intention. I mean, why did he name the track the way he did? ~ Photo: © 1999 The Wire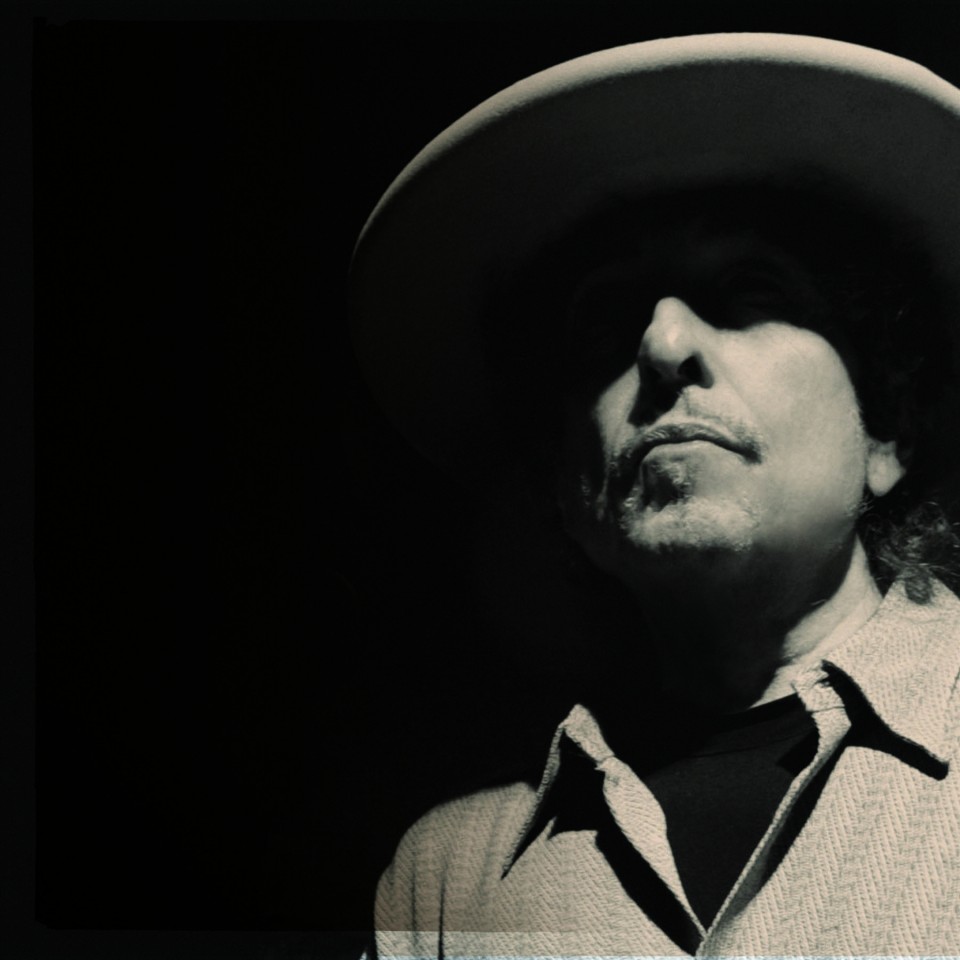 2. EARLY ROMAN KINGS by Bob Dylan
Released on the CD/vinyl album Tempest in September 2012 by Columbia Records
"All the Early Roman Kings / In their sharkskin suits / Bow ties and buttons / High top boots / Drivin' the spikes in / Blazin' the rails / Nailed in their coffins / In top hats and tails / Fly away, little bird / Fly away, flap your wings / Fly by night / Like the Early Roman Kings". The Early Roman Kings Bob Dylan is referring to of course aren't Brutus, Caesar or Nero. No, the 71-year-old singer wrote this ode praising a violent street gang that was active in the South Bronx during the 1960's, comparable only to some Mafia street level organizations. Interesting in this piece is that Dylan appropriated both the melody and the arrangement from Muddy Waters' "Mannish Boy" (which, in fact, was an answer song to Bo Diddley's "I'm a Man") only adding new lyrics and some accordion playing by Los Lobos' David Hidalgo. ~ Photo Bob Dylan: © 2012 Sony Music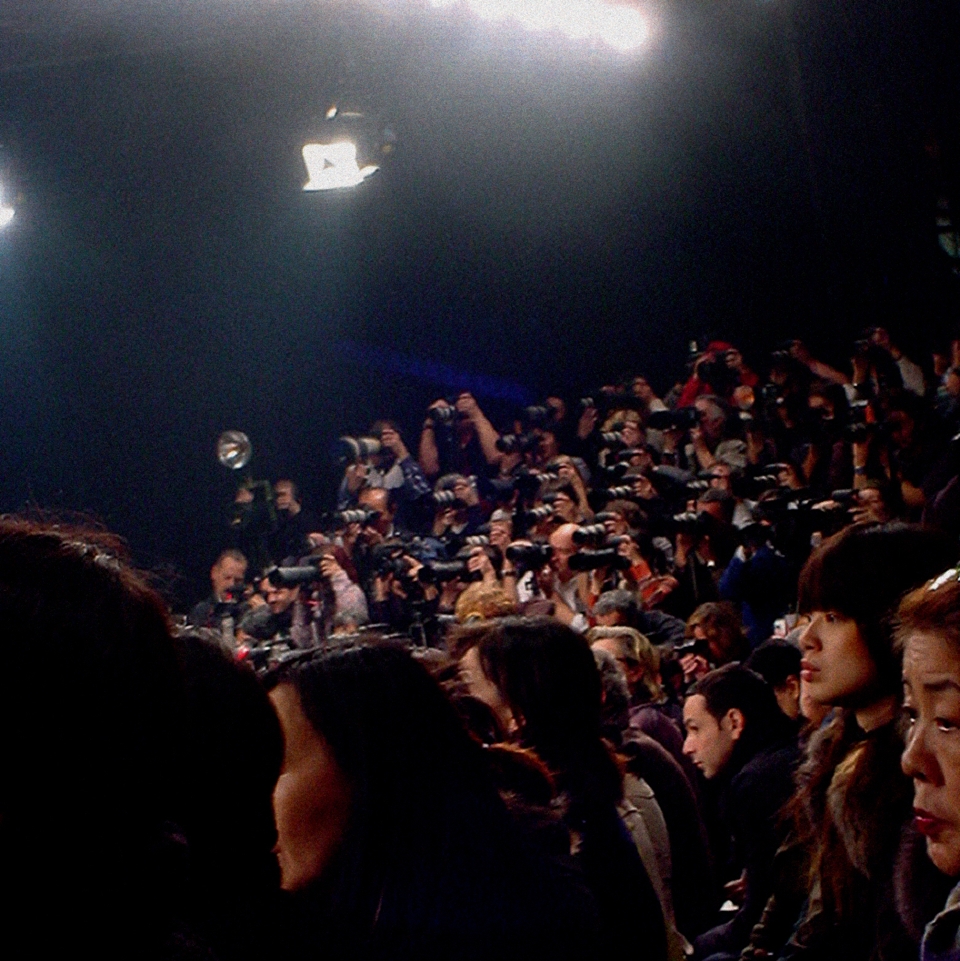 3. JAM by Moritz von Oswald Trio
Released on the CD/vinyl album Fetch in June 2012 by Honest Jons Records
I would have probably labeled the 17-minute opener "Jam" on the Moritz von Oswald Trio's brilliant new album Fetch 'an extensive piece', but in the shadow of the release of Terre Thaemlitz' Soulnessless just some weeks earlier, "Jam" can't be even considered a 'long' song. But what relevance do numbers and quantities have when it comes to groove? From Palais Schaumburg via Rhythm & Sound and Basic Channel to his new Trio, Moritz von Oswald has always been driven by percussive beats. On "Jam" especially, the tinny drum fill-ins and repetitive percussive elements push the music constantly. Suffice to say, the contributions of Max Loderbauer (NSI, Sun Electric), Sasu Ripatti (Vladislav Delay, Luomo) and guest trumpet player Sebastian Studnitzky all add to the overall flavor. ~ Photo: © Cosima von Bonin / Album cover "Fetch"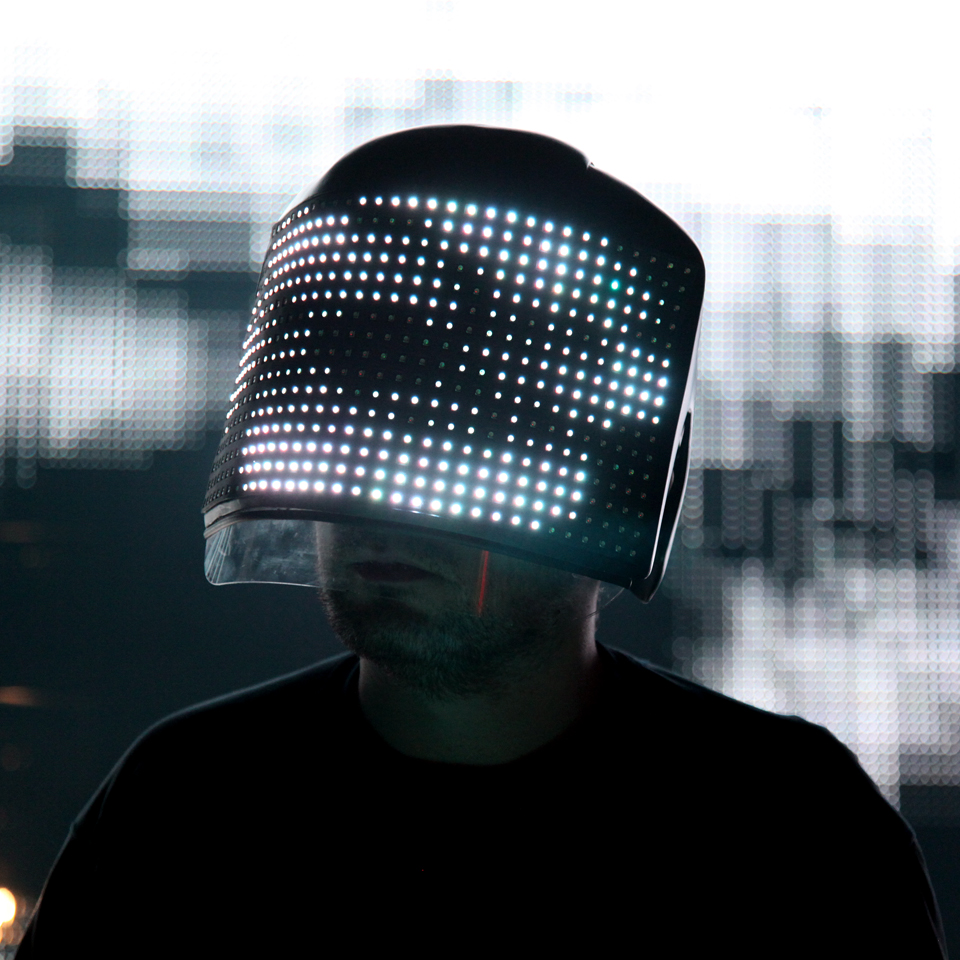 4. DARK STEERING by Squarepusher
Released on the CD/Vinyl album Ufabulum in May 2012 by Warp Records
When I met Tom Jenkinson (aka Squarepusher) in April during the Electronic Beats Festival in Gdansk, Poland, he surprised me with his in-depth knowledge about the French vanguard organ composer Olivier Messiaen: "Messiaen's compositions for organ were composed in the 1940s but could have been written or played hundreds of years ago—technically speaking. I mean, what he did was historically determined, and it wouldn't have been possible without, say, Bach and what came before him. But in a purely technical sense, the parameters given by the machine were the same at the time when he composed his organ works as they were in the fourteenth century. I sometimes ask myself how these instruments will be played in two hundred years. How will people write organ music in the future?" With all the post-breakbeat tracks on Ufabulum, and with the hymnic "Dark Steering" especially, Jenkinson tries to foresee the future by expanding our listening habits. One wonders what unfinished weird compositions Squarepusher is still keeping in his vaults—the unlistenable ones, I mean. ~ Photo: Luci Lux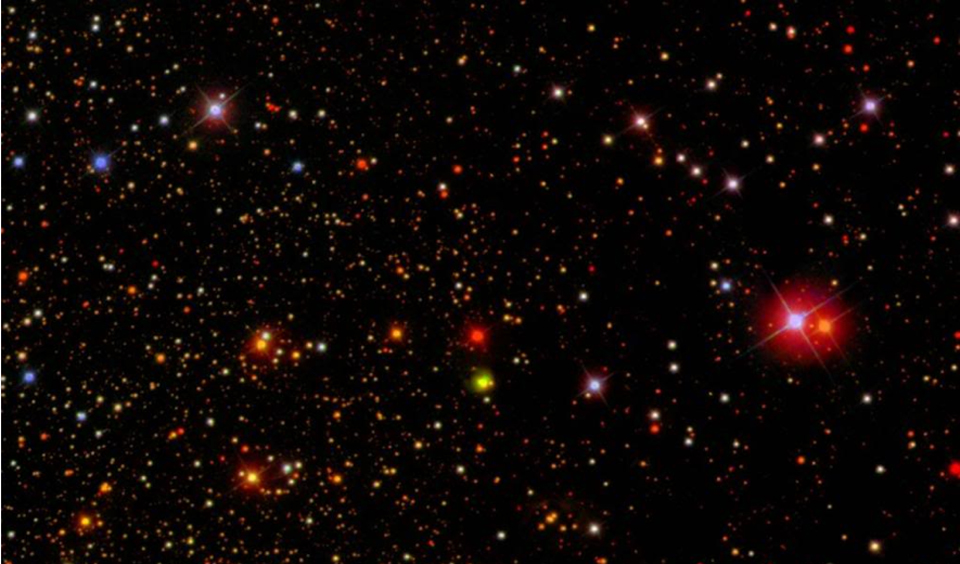 5. SDSS14+13B (ZERCON, A FLAGPOLE SITTER) by Scott Walker

Released on the CD/vinyl album Bish Bosch in December 2012 by 4AD Records
And yet another 21-minute long song to close this Top 5 list. This one is about a jester who is constantly telling jokes—and the absolute silence that follows his one-liners. To create this painful total silence, Scott Walker recorded the follow-up to his critically acclaimed 2006 album The Drift both analogue and digitally—including a huge orchestra that doesn't play melodies but only sonic structures. But these are mere formalities. Just like Tom Jenkinson or Terre Thaemlitz, Scott Walker loves to walk on the thin ice of experiments and never-before touched territory. In this case the SDSS14—a solar system somewhere far out in the distance. ~ Photo: The SDSS14 galaxy / © Astronomerica
Chris Bohn recommends Terre Thaemlitz's <em>Soulnessless </em>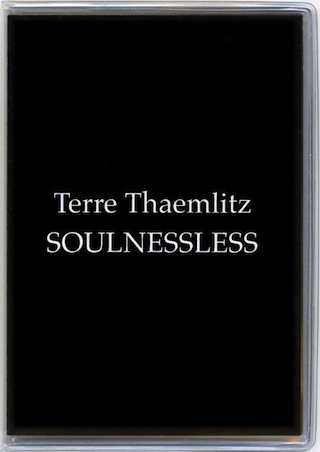 How to approach listening to the world's longest album, clocking in at over thirty hours of music, hundreds of pages of sleeve notes and extensive video footage all packed onto an SD card that has to be plugged in a USB stick and accompanied by a small booklet covered with the picture of a burning church? Ideally all in one sitting. If that's not possible, try seven approximately four-hour shifts. Certainly you'll need enough time to get into a contemplative listening space, for however long you're able to maintain it. As the album title indicates and the copious notes explain in great detail, Soulnessless is not an invitation to share in any kind of religious experience—even if the way its fifth Canto unfolds over twenty-nine-plus hours approximates a form of devotional music. Instead, the album is a journey into the metaphysical depths of the anti-religious experience—the destructive and superstitious nature of all forms of spirituality, approached from a variety of musical and critical perspectives.
The unifying thread here is Thaemlitz's tightly wound autobiographical and artistic relationship to the disparate themes of gender transitioning, Japanese immigration law and Catholicism. This is the general framework laid out by the first four "Cantos", incorporating video films that contextualize the music both visually and discursively, with large portions of the sleeve notes displayed on screen and offering their own engaging narrative. Taken together, the first four Cantos function as a kind of deconstruction of gender and religious upbringing in the form of Thaemlitz's odyssey across Japan, the United States and the Philippines. Field recordings of Filipino nuns interviewed about their convent's electronic sound system, conversations with workers seeking a better life, legal or otherwise, in Japan, are cut-up and recombined with the sound of clicking rosary beads, vinyl crackle, digital distortion, American religious AM radio, Hank Williams and papal mass. The appropriation of resurrection classic 'I'll Have a New Body (I'll Have a New Life)' at the end of 'Canto I' is a particularly striking example of Thaemlitz's plunderphonic expertise: played almost in its entirety and panned hard left (and low?) in the stereo field, you have the impression of hearing the song for the first time.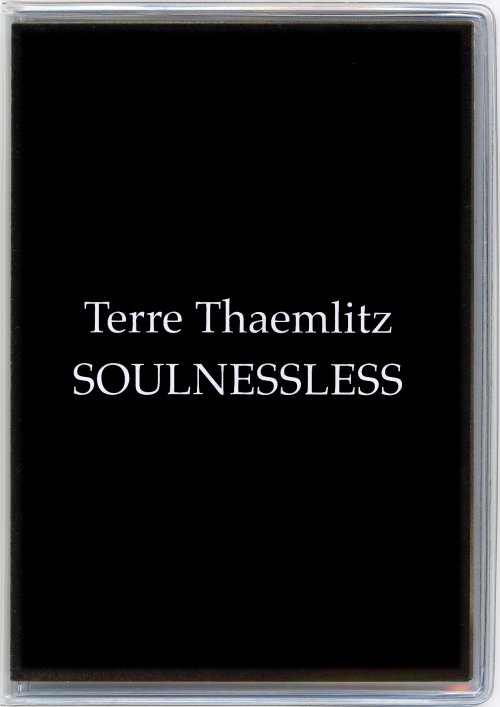 But 'Cantos I – IV' make up less than 1/30th of the album's duration, the bulk of which is the twenty-nine hour 'Canto V – Meditation on Wage Labor and the Death of the Album'. The "meditation" is almost entirely based on a series of slow-moving chord modulations played on a grand piano, with each new chord played only after the previous one has reached the end of its sustain. Its duration alone makes it a unique listening experience. What remains of the abusive Catholic brainwashing I endured in early childhood won't let me lie that I listened to it in one sitting. It involved long stretches of contemplative listening, interspersed with "lost" periods drifting between sleeping and waking. And just in case I missed some monumental musical shift during one of those drifting moments, I returned at least four times to the last hour of 'Canto V', and I also randomly dropped in and out for extended periods elsewhere across the length of the MP3. By now I was coming back for more because I was enjoying it — not because I felt duty-bound to do so.
Certainly, the somber, repetitive nature and literal "hammering" away of the chords on the piano conjure up images of factory labor, and in that sense, 'Canto V – Meditation on Wage Labor and the Death of the Album' justifies Thaemlitz's claim for it being an act of resistance to the digital world's filesharers whose belief that all music should be free has made the musician/composer's labor worth next to nothing. This brings up an interesting point about the conceptual and political implications of not only this album but also instrumental music in general. In the June 2012 issue of The Wire, Jan Jelinek claimed that the "meaning" of instrumental music should only be understood in the context in which it's heard, and any conceptual value added by titles or notes accompanying it shouldn't be conflated with the pure listening experience. Well, nobody can force listeners to take on board the thoughts or feelings shaping the work, even when text may indicate how the artist wants it to be heard. But Soulnessless is more than just music. It was conceived as a Gesamtkunstwerk—one which can only be fully experienced as a complex interplay of autobiographical and activist texts, composed and found music, and still and moving images.
In Soulnessless, like in much of Thaemlitz's work, there appears to be as much fascination as angry emotion folded and cut into the various spiritual sound sources, even if their critical deconstruction is his ultimate goal.~
—
Chris Bohn is a longtime editor of British avant-garde music magazine The Wire. For the last issue of Electronic Beats, he recommended Oren Ambarchi and Thomas Brinkmann's The Mortimer Trap.