Electronic Beats Spring Festival Opening Night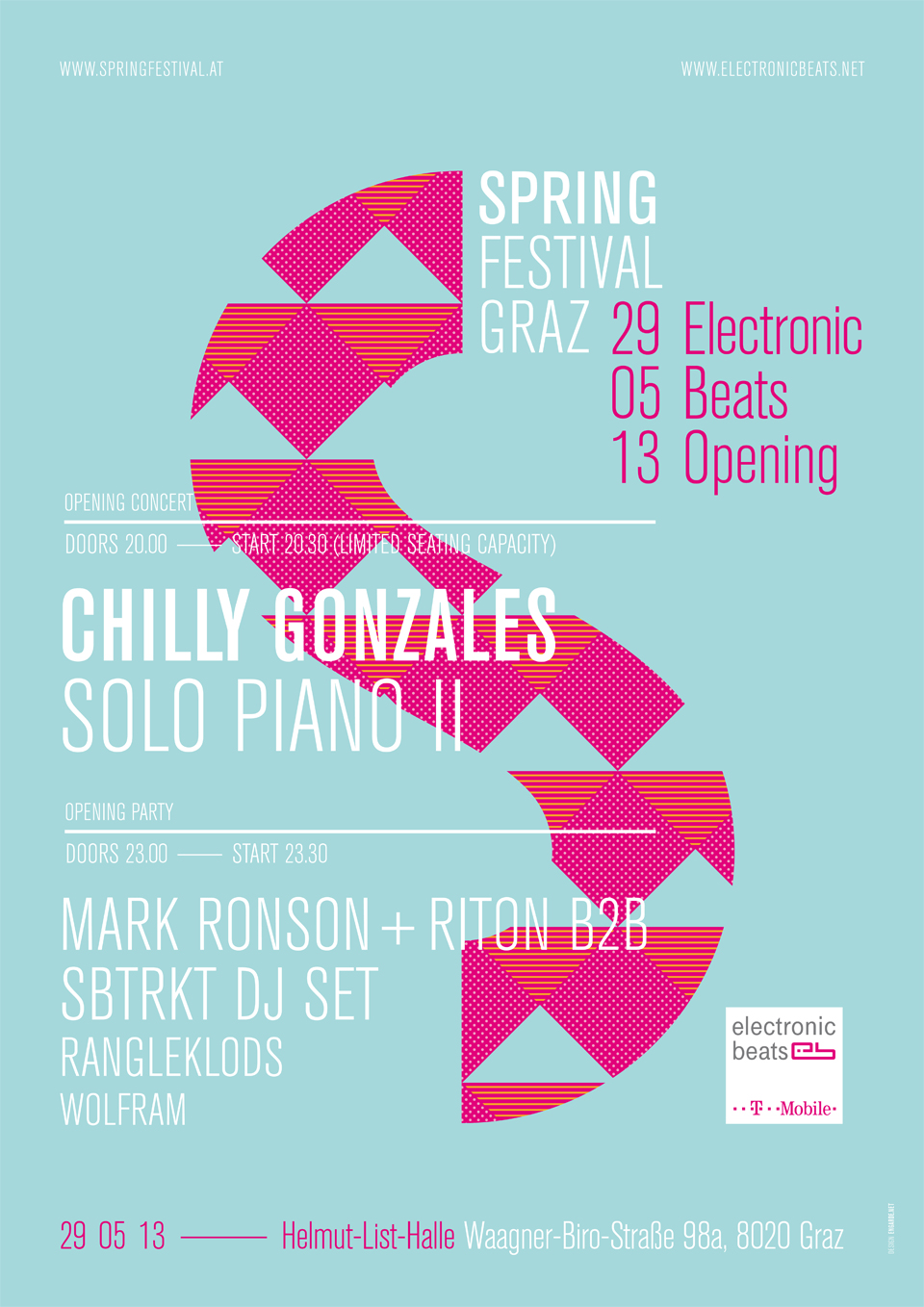 On Wednesday, May 29th, Electronic Beats teams up again with Austria's Spring Festival in Graz, for our 2013 festival series and their opening night.
This two-part event at Helmut List Halle begins with Chilly Gonzales' Solo Piano II concert—which will see release as an album this August, eight years after his iconic Solo Piano album. This is followed by a party featuring a collaboration between the in-demand producer/DJ/solo artist/band leader Mark Ronson and producer/DJ Riton; a DJ set from the masked SBTRKT, Danish electronic duo Rangleklods, and Hercules & Love Affair-collaborators Wolfram. You can view the entire line-up for Spring Festival and buy special electronic beats spring festival Tickets here.
The Twitter, Instagram, and Google+ (Hash)tag is #EBF13, and the Facebook event page is here. RSVP and let us know you're coming!
Gossip's new album hitting shelves May 11th
In 2009, Beth Ditto and her two band members Brace Paine and Hannah Blilie blew us away with two very intense live shows. One took place at the Electronic Beats Festival in Cologne, and the other featured Gossip headlining opening night in our own backyard – at Spingnine, Austria's premiere electronic music festival. Later that year, Music for Men was released and following that, Gossip was all over.
Now, three years later, they're back again in full form and are finally about to drop their third studio album. What was speculated to be called Vanilla is now set to be released as A Joyful Noise and will be heavily influenced by Abba, according to singer Beth Ditto. And as it happens, Electronic Beats will once again host the opening night of Springfestival – only this year's main event will be the marvelous ISAM show by Amon Tobin.