Counting with Gareth Owen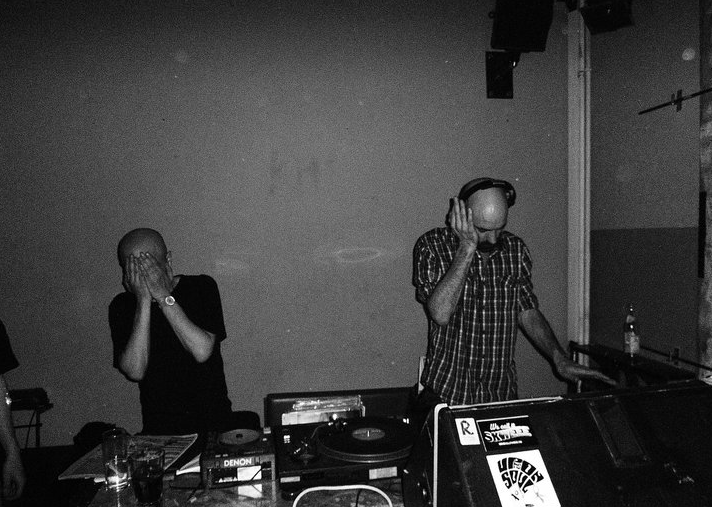 Gareth is the music editor at Electronic Beats. A Berlin resident for nearly five years, he is a long standing member of the EB team. Outside of the office he can be found in the shady corners of Berlin's DJ booths, throwing epic parties with the Sameheads crew and hosting a semi-regular listening party called Family Planning. He has a monthly show called Fractal on Sweatlodge Radio. He loves Abba and becomes violent at the suggestion they are rubbish. Let's count with Gareth Owen then:
1 memorable line in a film or song:
"There are times when I look back and I am haunted by my youth"
2 decisions I regret:
Taking that money. Actually…
Not contributing to someone who helped me
3 people that should collaborate:
Adrian Sherwood
Objekt
Shirley Bassey
4 things I haven't done yet:
Got married
Visited a grave
Spent more than 50 euro on a record
Watched Citizen Kane all the way through
5 things I used to believe:
Bananas make everyone's mouths itch
Moving clouds show that the earth is spinning
Ian Lehee was after me
I would never have a driving license
I'd never get it off
6 hours ago…
I was asleep with my girlfriend and dog
7 days I barely remember:
I cannot remember
After 8 p.m. …
All bets are off
My 9 lives …
Are probably running out
10 years since 9/11 …
So it is
And in case you wonder, Gareth is the good bloke on the left side of the picture…
Quiet Riot, a new party from the crew behind the Sweatlodge Radio station and booking agency launches in Berlin this weekend. Aiming for the deeper but still pumping side of house music, the party will take place in various venues around the city each month. The first event brings three shades of deep house producers with Freerange's Jimspter, Marlow and fast rising star Iron Curtis all in attendance.
Sweatlodge was launched as online radio platform by a group of like minded DJs and producers in 2010 and has grown to encompass a label and booking agency. In addition, the radio has grown to become one of the biggest and most respected online platforms for house music with a twist or two along the way.
Quiet Riot with Jimpster, Marlow & Iron Curtis at Chez Jacki
Saturday, 15 January 2011Time / 00:00 – endVenue / Chez Jacki/ An der Schillingbrücke, Ostbahnhof, 10243 Berlin