Videodrome #73 – This week's best videos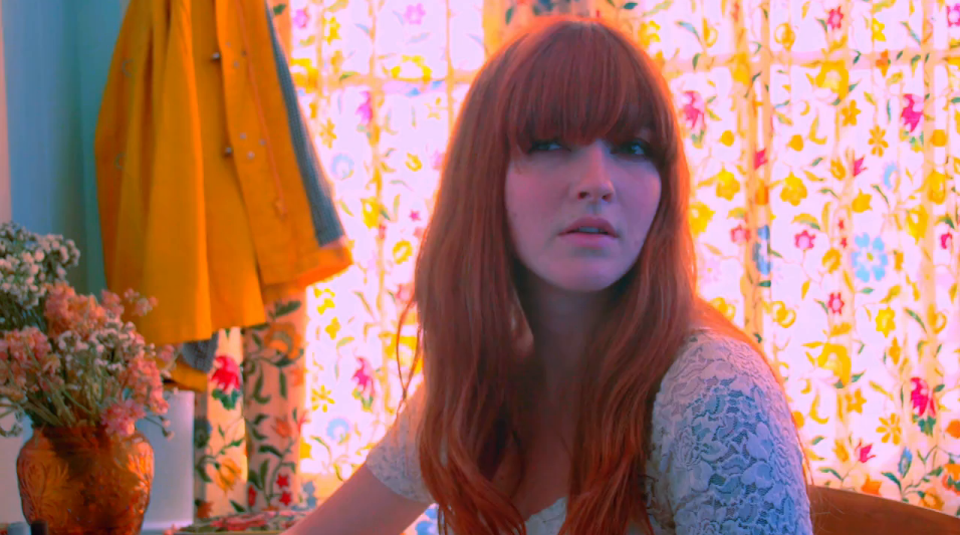 Honestly, ever since last week, when the rumors began circulating that Electronic Beats would be live streaming Depeche Mode's press conference from Paris, I've felt compelled to revisit their video backcatalogue. Well, until I stumbled over the new Ital video that is. Find that one below, as well as my most beloved DM video and a selection of other televisual highlights. Enjoy.
LA Vampires feat. Maria Minerva – Seasons Change, directed by Benjamin Shearn
Everybody's darling Maria Minerva has teamed up with LA Vampires/Amanda Brown. The result is this post-jazzy track called "Seasons Change". Their collaborative Integration LP will be out soon on Not Not Fun.
///
#2 La Sera – Break My Heart, directed by Cassandra Hamilton
Indie rock cuteness: check out this nice new video for this nice song off La Sera's sadly not so nice debut LP Sees The Light.
///
#3 Chromatics – Looking For Love, directed by Alberto Rossini
The gem of the day is basically a sweet rendez-vous between music and fashion. Small detail at the end: The video features a short version of the song—its actual length is 17 (!) minutes.
///
#4 Rochelle Jordan – Shotgun, directed by Sharon Jane D
It must be in the Canadian air which breathes fresh artists in and out of the industry. Get ready for Rochelle Jordan (ROJO) and her first video from her album P R E S S U R E. Futuristic R'n'whateva at its best!
///
#1 Pantha Du Prince & The Bell Laboratory – Photon
German post-techno plus some oldschool Norwegian bells. This is the first song to drop from the upcoming Pantha Du Prince record, which will be released early next year in collaboration with The Bell Laboratory. And yes, it's not a video.
///
#6 Ital – Boi, direcetd by Aurora Halal & Daniel Martin McCormick
Here's the new and very trippy new Ital video for his beats entailed "Boi", which is the first single of his new album Dream On, due out on November 5 via Planet Mu.
///
#7 Action Bronson – The Symbol, directed by Rik Cordero
Whitesploitation anyone? Action Bronson just released his new video for "The Symbol" – off his upcoming Rare Chandeliers mixtape. Watch the video above and get ready for his dry beats.
///
#8 Depeche Mode – Hole To Feed, directed by Eric Wareheim
Yes, you already know that EB and DM are best friends, and since this video always pops up in my mind when I wonder what their next masterstroke could be, I thought today was a good day to share this excellent track. Comes laced with a sens of humor that is uniquely Eric Wareheim.
///
#9 Lee Ranaldo – Stranded, directed by Kelly Jeffrey
Sonic Youth guitarist Lee Ranaldo has premiered a music video for "Stranded." Taken from his new solo album Between the Times & Tides.
///
#10 Daphni – Long, directed by Jane Eastlight
The video for "Long", which which is probably the most unique track on his recent album Jiaolong.
Pantha du Prince curates 'Kunst als Klang'
Bell techno. Is there such a genre? Hendrik Weber aka Pantha du Prince would no doubt be offended when labeled like this, but it nails down his latest project – The Bell Laboratory, pretty well. Together with Norwegian composer Lars Petter Hagen and other musicians, the Hamburg based producer developed a fusion of techno and 20th-century classical music.
After being premiered at this years Øya Festival, Weber is working hard on bringing this piece of rhythmic percussion music played on a carillon consisting of 64 bells to concert spaces all over Europe.
The first confirmed show of The Bell Laboratory on continental Europe's ground is – wherelse (sigh) – Berlin, where Pantha du Prince will be curating three nights at Gallery Vittorio Manalese in September. Besides the performance of The Bell Laboratory, Weber lined up fellow musical crossers Chloé, a special performance by Philipp Sollmann (Efdemin) and Berlin based design bureau JuToJo, sets by NSI, Arnold Dreyblatt Trio, Natalie Beridze, a special live perormance by German krautrock legends Faust as well as Moritz von Oswald (Basic Channel) and Rashad Becker playing a single musical note.
More information on the event 'Kunst als Klang' and ticketscan be found here (in German). Hopefully there will be more shows of The Bell Laboratory outside the German capital soon. In the meantime: watch the short video of the Laboratory's live performance at Øya 2011 below.
Pantha du Prince rings a bell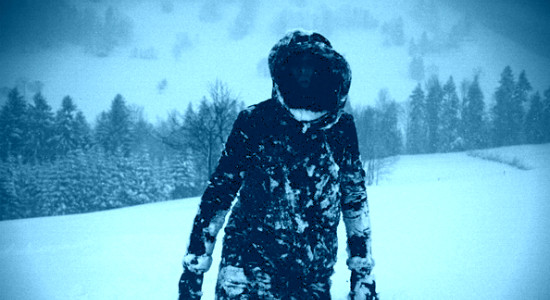 Remember 1997? While techno was taking off worldwide, Jeff Mills released his Kat Moda EP and with this his track 'The Bells' started to make clubbers around the world dizzy. In 2006 Mills re-recorded the piece together with the Montpellier Philharmonic Orchestra, moving the bell samples of his original even further into the foreground. And now with news of Pantha du Prince working as 'The Bell Laboratory' on an orchestrated bell piece, the sublime sound of the instrument comes back to shine again.
In a collaborative effort with Norwegian composer Lars Petter Hagen, the German producer behind the Pantha-alias; Hendrik Weber will be performing the piece of melodic and rhythmic percussion on a carillon consisting of 64 bells. The first piece of this ongoing series of collaborations in contemporary electronic and classical music between Weber and Hagen will premier on August 11th at Øya Festival in Oslo, where Weber, Hagen and Oslo City Hall carillonist Vegar Sandholt will be accompanied by four drummers – who themselves are no strangers to experimental music.
Norwegian drummer Martin Horntveth (Jaga Jazzist), Erland Dahlen (Madrugada), Håkon Stene (Norwegian Academy of Music) and Heming Valebjørg (Oslo Philharmonic) will be joining the piece which is fittingly titled 'The Bell Laboratory'. We are not yet sure how the piece will sound or work excactly – but if you recall Pantha du Prince's 2010 album Black Noise and tracks like 'Bohemian Forest' or 'Stick to My Side' you might get a first impression of 'The Bell Laboratory'.
Rumors around the ongoing collaboration between Weber / Pantha du Prince and Lars Petter Hagen have it that 'The Bell Laboratory' will see a full audio release as well as an European tour later this year. Seems as if 2011 might become a very busy year for Pantha du Prince.
The author on Twitter:
Follow @wwwacht
//