"Like the memory of a lover's conversation": FKA twigs' <i>LP1</i> reviewed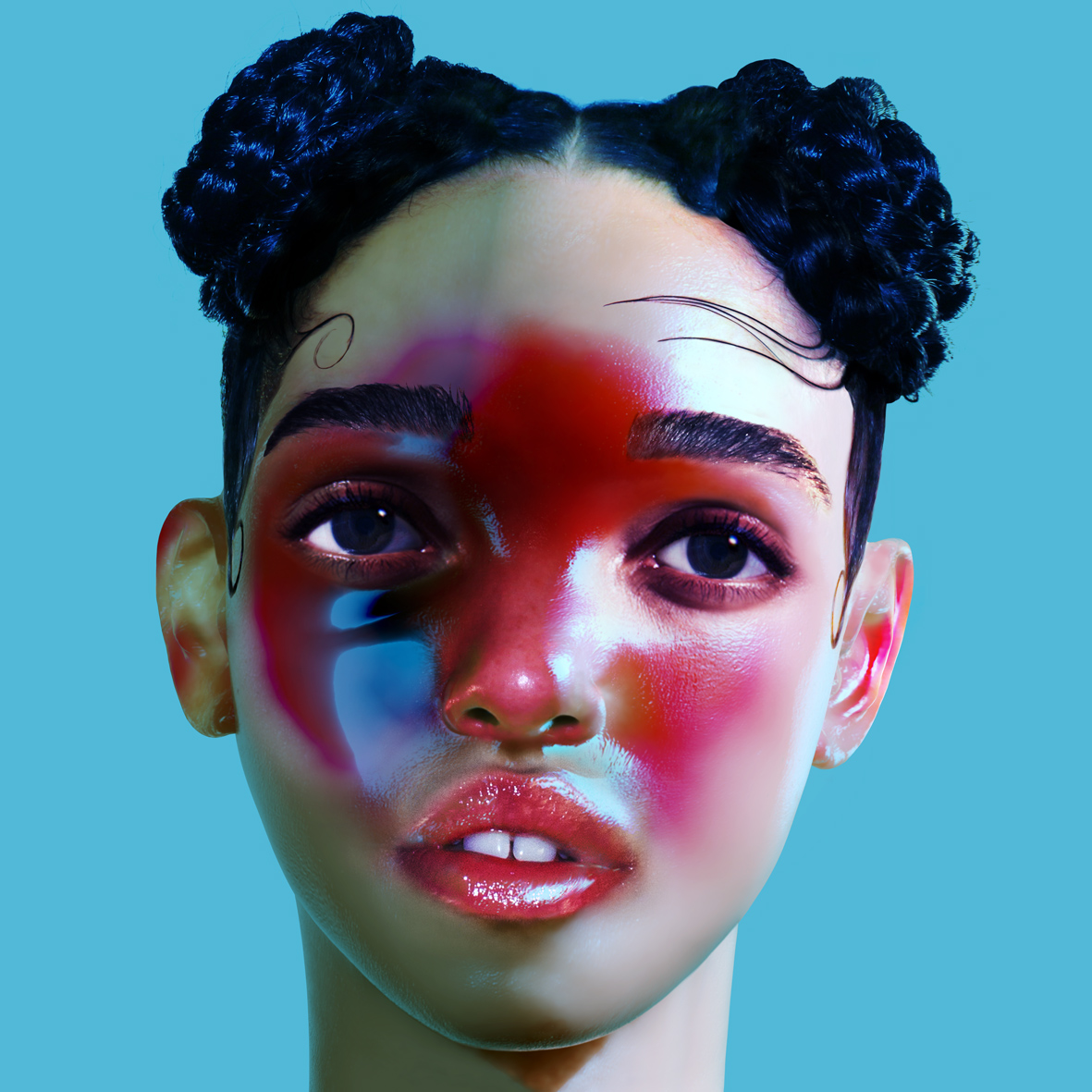 FKA twigs has positioned herself as one of London's (and, dare we say, the world's) most intriguing musicians, known as much for her spellbinding visuals and dance-oriented performances as for the futuristic R&B that accompany them. Discover her long-awaited LP1, which EB's Daniel Jones describes as unique, intimately beautiful, and a template for R&B's future.
FKA twigs is that rare artist who, with each new aural unveiling, never fails to surpass herself. Last year's stunning EP2 (and the exquisite music videos that accompanied them) released a veritable deluge of praise from the lips and fingertips of all who beheld it. Perhaps because there's so much of Tahliah Barnett in it. Aside from her breathy, entrancing vocals, the self-taught 26-year-old produces much of her work herself. The layers of emotion embedded in both bass and vocal is astounding, and it contains enough depth and power to leave echoes across the mind for days. It's a fact: there is no one like FKA twigs—nor is there any modern record like her debut long-player.
LP1 is likely to be considered a "difficult" record by pop standards; the woozy, occasionally off-kilter production and deadpan title give the album the same odd, unapologetic posture that her work has always shown. Deconstructing the 808 beats and polished conventions of contemporary R&B, Barnett's songs evoke a sense of déjà vu in the listener by twisting the familiar into new sonic shapes. Rather than building on bombast, silences and stark arrangements are used to haunting effect, making the climactic moments all the more powerful. Slow, bass-heavy thuds lurk and grind against each other in the background, sucking away your breath without warning before receding again. Yet as unconventional as it may be, this is undeniably a pop record, and it's in the long-player format that Barnett's brilliance most comes to the fore.
As with her previous work, love, lust, melancholia, fear and hope are dominant themes, and the immediate impression is one of a broad emotional spectrum from "When I trust you we can do it with the lights on" to "I could kiss you for hours." On first listen, "Lights On" (the former quoted from above) is a throbbing and coyly sexual slow-burner that builds to a climax of sultry after-dark guitar. But as Barnett admitted in a recent interview with Pitchfork, the sexuality is embedded in a strength to expose your negative sides to someone else—but only after trust has been earned. Barnett approaches R&B's thematic bedrock with an honesty and intimacy that makes each song feel like the memory of a lover's conversation.
Accordingly, a strong sense of loneliness walks hand-in-hand with the sexual imagery in FKA twigs' music. This coupling lends a sadness to even the most exuberant tracks on LP1, and an air of desperation to her seductions. As with many artists, Barnett has always exaggerated her image, but it's telling that these exaggerations often paint her as something almost alien rather than ideal. "Closer", a song about (perhaps) finding true love, is built on humming, spectral production so ethereal it might have been plucked from a Cranes album, and closes with one repeated phrase: "Isolation." The skittering snares on "Video Girl" are hurled forward by bass thrusts, and while musically it's one of the album's most radio-friendly tracks, the lyrics paradoxically decry unwanted attention. Even the sweetness of "Hours"—soft lips trembling and rumpled bed linens dampened with sweat—ends with the dehumanization of her voice as it slows, winds down like a machine . . . and dies.
But these are not songs of defeat. Behind this loneliness is a vast strength, and as much as the concept of the body is made Other, it's also celebrated. In Barnett's declarations of hurt are also the glories of being alive, a manifestation of fucking in ecstasy and sorrow. Barnett isn't saying, "Woe is me," but rather "This is me." LP1 is full of idiosyncrasies and discomfort, but it's so well-constructed that it also feels like the template for the future of R&B, one as powerfully intimate as it is distinctive. Like Aaliyah before her (hallowed be thy name), FKA twigs has done what so many other artists claim: she's changed the game. ˜
LP1 is out August 12th via Young Turks.
Editors' Choice: October 25th, 2013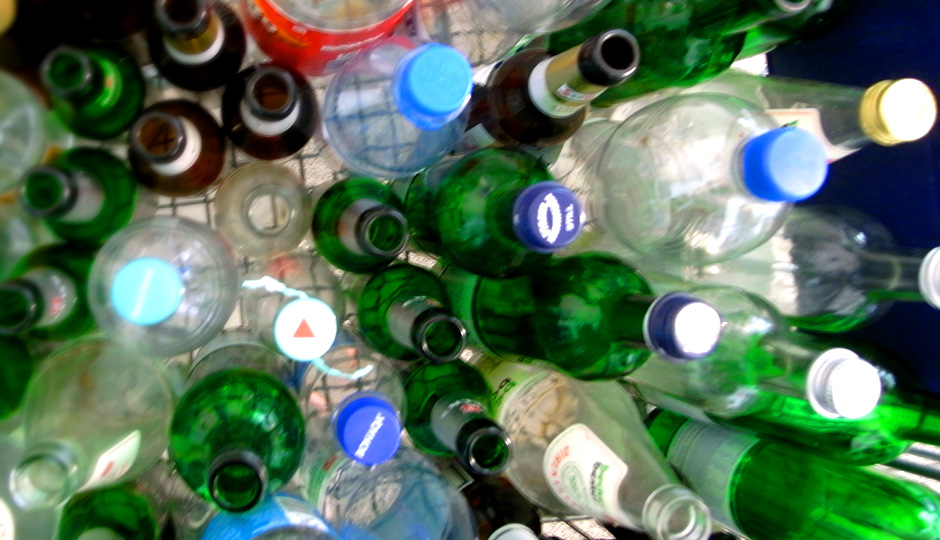 Rather than operate as a music news source, Electronic Beats operates as a music information source.
We want to share with you; we want you to know what we're hearing, what's reverberating our cochleas and sending broader vibrations throughout our bodies, and by extension our audio-addled souls. Down with that? Welcome to Editors' Choice.
Lisa Blanning (Online Editor)
Contact Lens – Euro to Dollar
Back in August, Adam Harper was telling us about Contact Lens in his 'Indigo Beats' edition of Pattern Recognition. Funny to now see Dis Magazine picking up on the artist and running a stream of his/her/their new album. Does Dis read Adam's column, too?
/
Louise Brailey (Deputy Online Editor)
Pional – "Invisible Amenaza (Extended Dub 12-inch Version)"
Best known for his collaborations with tonight's EB festival star John Talabot, including the more song-based project Lost Scripts, Pional shows off his solo chops for a forthcoming EP on Young Turks. This extended dub version of "Invisible Amenaza" harnesses gaseous pads and murmured vocals to a leaden disco chassis and wallows in exquisite dancefloor melancholy for seven-and-a-half minutes. Check your make-up in the mirrored wall on your way out, mind.
/
Moritz Gayard (Online Duty Editor)
DJ Nigga Fox – "Príncipe"
New music alarm! Lisbon-based DJ Nigga Fox's debut track above fuses afro-beats, kudoro and house into some sort of next level shit. Bounce!
/
Daniel Jones (Contributing Editor)
Mariah Carey – "Touch My Body" (Signs Remix)
Some sexy morning stretches for you courtesy of the Austin-based Signs, whose remix of this T.I. / Rihanna track "LIVE YR LIFE" is still one of my favorite things ever. His debut album How Sweet Of You is out soon, but I kind of wish he'd do an album entirely of remixes.
The Mistys – "Cannibal"
Perfect for dying Autumn days, this track comes off the duo's debut album Redemption Forest. Backed by Beth Roberts' sweetly intoned vocals, elements of noise, post-punk, syrupy minimal wave and shoegazey pop combine for one of the most lusciously lovely new projects I've heard all year.
Read previous editions of Editors' Choice here.
Videodrome 116 – This week's best videos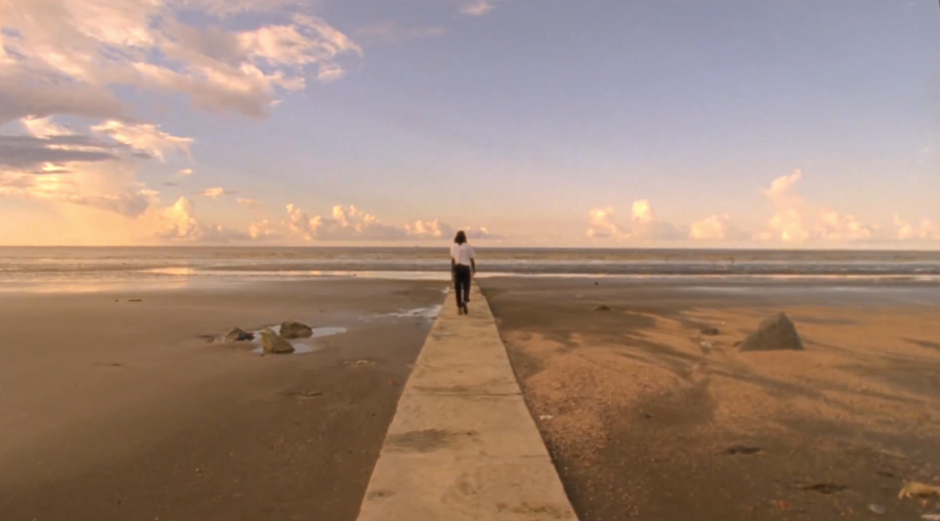 Every week, Moritz Gayard rounds up the best new music videos, so you don't have to.
Following last week's mainstream-laden Videodrome (Miley anyone?), this week we are about to continue with a small portion of top of the pops videos (MGMT, Dizzee Rascal, Tegan & Sara) combined with a handful of cutting edge videos by emerging artists such as FKA twigs, Blood Orange, Jef Barbara, Strangefruit. Have fun. Seriously.
#1 Blood Orange – "Chamakay", directed by Adam Bainbridge
This week Dev Hynes is mah man. Here's the next excellent track with an equally cool video. And check his fashion. Dev's just miles ahead.
#2 MGMT – "Cool Song No. 2", directed by Isaiah Seret
Here's the second video for MGMT's self-titled, third album which dropped yesterday via Sony. Pretty dark visual aesthetics, aided by an appearance by The Wire's Omar (Michael K. Williams), which are kind of fitting to the surprisingly catchy tune.
#3 Au Revoir Simone – "Crazy", directed by Alex Braverman & Poppy de Villeneuve
The sweet girls from Au Revoir Simone are back with a new album, named Move In Spectrums, which is full of beautiful lush pop songs. "Crazy" got a cool video treatment, where some kind of role playing is going on.
#4 FKA twigs – "Papi Pacify", directed FKA twigs & Tom Beard
After inaugurating the marvelous FKA twigs in Videodrome some weeks ago, above is already the next killer video—this time slightly NSFW.
#5 Dizzee Rascal ft Will.I.Am "Something Really Bad", directed by Henry Scholfield
Hmm, never thought that Will.I.Am will make it into my Videodrome, but I'm down with Dizzee since I saw him live earlier this year. Also, Dizzee's excellent video for "I Don't Need A Reason" makes him worth paying attention to, no matter who his collaborator is. Will I what?
#6 Jef Barbara – "About Singers", directed by Jef Barbara & Jacqueline Lachance
Premiered over at always inspiring NFOP blog, this is the next proof, that Mr. Barbara is about to change the game—his debut album, Soft to the Touch will see the light later this year via Club Roll Music.
#7 Knxwledge feat Blu – "Nothesame", directed by Brian O Tuama, Albert Hooi & Mark Gilligan
Smoky vid for "Nothesame" taken from the L.A. beatmaker's forthcoming three-track Rap Jointz Vol. 1 EP.
#8 Strangefruit – "GHOSTS", directed by Antonia Manoochehri
Nice, strobe-laden video for the debut single from London four-piece Strangefruit. Soon, there'll be a full album via their very own imprint, Counterfeit Fun Records.
#9 Terranova – Painkiller (Rampa & Re.You Mix)
Not long ago we had a pretty dope Terranova mix on our site. But this is not the only reason why I picked this video, though it just shows some screen server aesthetics. Digging the track and especially the Rampa & Re.You rework.

#10 Tegan And Sara – "Goodbye, Goodbye", directed by Natalie Rae Robison
This is not a 'lyric' video. It was shot in Toronto, Canada and is filled which all we need, telephone, computer & skateboard.~
For previous editions of Videodrome, click here. 
The author on Twitter: Follow @LLGMG
//
Videodrome 110 – This week's best videos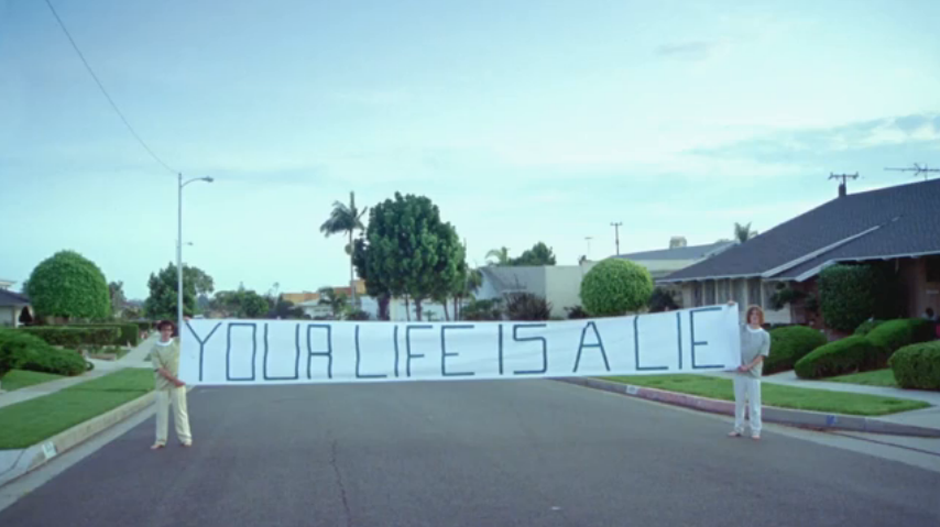 Welcome to your weekly dose of new and cool music videos. This refill contains audio-visual goods from the likes of Animal Collective, Jay-Z, Machinedrum, MGMT, Oneohtrix Point Never and many more. Have fun while watching my selection in alphabetical order below.
#1 Animal Collective – "Monkey Riches", directed by Jack Kubizine
New video for "Monkey Riches" taken off Animal Collective's 2012 album Centipede Hz. Watch the miniature fantasy film above and maybe now's a good time to revisit the album if you had not listened to it recently.
#2 Au Revoir Simone – "Somebody Who", directed by Harrys
After an absence of four years here's the stylish new video for the lead single off the Brooklyn trio's fourth album Move in Spectrums, due September 24 via Moshi Moshi/Instant.
#3 Big Sean – "Fire", directed by Matthew Williams
Miley Cyrus… You're doing everything right in this video.
#4 Birdy Nam Nam ft. Teki Latex – "Cadillac Dreams", directed by The Great Nordic Sword Fights
Video for Birdy Nam Nam's sick track "Cadillac Dreams" off their 2012's Jaded Future EP. Half GTA, half CGI-madness. Full fun.
#5 Ensemble Economique – "We Come Spinning Out Of Control", directed by PɨK
Brian Pyle's (Ensemble Economique) new LP The Fever Logicon was released via Not Not Fun last month. Now their "We Come Spinning Out Of Control" has received a nice video treatment with an outstanding edit.
#6 FKA twigs – "Water Me", directed by Jesse Kanda
This is perfect… this is also fucking nuts. This is London's FKA twigs new video for "Water Me" taken from EP2 which is set to release September 10th via Young Turks. The eyes…
#7 Jay-Z – "Picasso Baby", directed by Mark Romanek
Kinda next level shit, but I'm still unsure if I like this level or just want to go to the level after. I mean, Marina, what are you doing?
#8 Machinedrum – "Eyesdontlie", directed by Weirdcore
Travis Stewart aka Machinedrum recently joined Ninja Tune's roster and this is upcoming album Vapor City's first single treatment. It starts as an amazing trip through some urban nightlife landscape but it gets boring pretty fast. Also, male-gaze-gate?
#9 MGMT – "Your Life Is A Lie", directed by Tom Kuntz
Acclaimed commercial/music video director Tom Kuntz shot this new video for MGMT's new single "Your Life Is A Lie" taken from their self-titled third album, available September 17th.
#10 Oneohtrix Point Never – "Problem Areas", directed by Takeshi Murata
Oneohtrix Point Never's newest album is set to be released on September 30th of this year via Warp Records—"Problem Areas" is his first single off the upcoming album. It's very nice and fits perfectly along side the crisp visuals in the music video.
…And then there was no room for the half-cool new videos from the likes of CHVRCHES, Cut Copy, GLASS CANDY, Hot Natured, Larry Gus, Porcelain Raft or UNCLE ACID.
The xx – New music and video
Let's be honest, the Christmas fairy dust can fade very quickly. The expanding waistline, looming credit card bills, beleaguered veins coursing with beer, red wine and Schnapps thicken our blood into the kind of adhesive normally reserved for industrial strength DIY products. What better way then to clear the blockage than with a belated gift from South London's The xx? The band recently uploaded a demo of airy new track 'Open Eyes' from their upcoming sophomore album. No word yet on release date or producers, though we're sure it's pretty safe to say Jamie xx has secured the job. A gorgeous track, with luscious vocal melodies with the true treasure hidden in the details… the sound of someone pressing the spacebar at the very beginning, and then later, at just the right moment a bus passes by. Let's hope the finished product retains this kind of intimacy. Merry Christmas. xx
)