Rewind: Why DjRUM Wants To Play A Chill-Out Set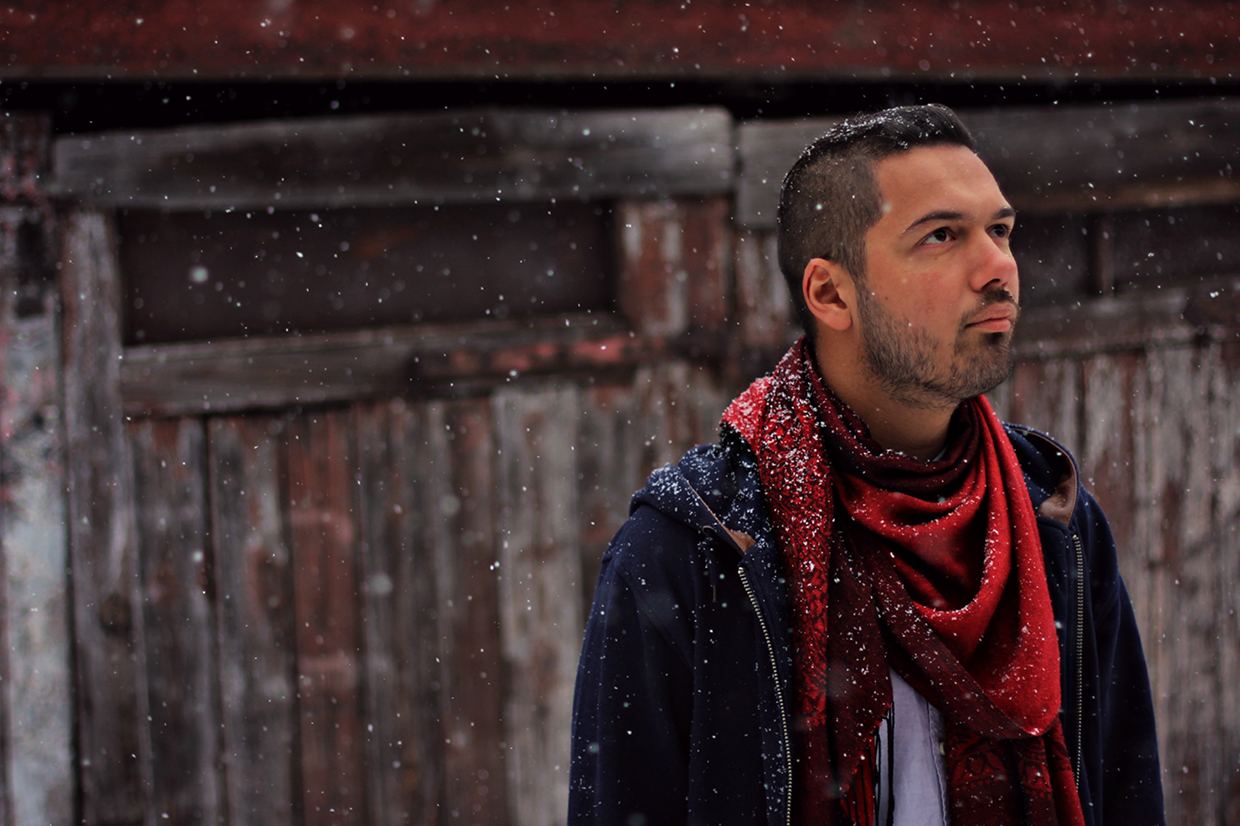 Known to the greater musical world as DjRUM (pronounced "drum"), Felix Manuel has carefully cultivated an identity that exists between the traditional boundaries of genre. His productions on labels like Ilian Tape and 2nd Drop offer a sound that's as indebted to dubstep and techno as it is to experimental ambient, jazzy trip-hop and UK garage. It's understandable, then, that his own musical tastes would be far-reaching and diverse. That fact is made obvious by his choice to discuss the influence of Susumu Yokota's ambient record Grinning Cat with Hard Wax's Finn Johannsen for this month's Rewind column.
What was your first encounter with Grinning Cat?
I just saw the CD in a shop when it first came out. I hadn't heard of Susumu Yokota at all, but I knew the Leaf label. I was attracted by the exquisite cover design, and it had a sticker with some rave reviews. I took it to the counter to have a listen and was instantly captivated.
Although Susumu Yokota was a very productive artist, Grinning Cat is acknowledged as one of the best of his career. What makes it so special to you personally?
I haven't even listened to all of Susumu Yokota's releases. There are quite a few. To be honest, I find his output to be quite hit and miss. There are a few of his albums that I only like one or two tracks from, and some that I just can't get into at all. Grinning Cat is the only one that has no tracks I want to skip.
Is this best listened to as a whole or are there highlights?
I tend to listen to it as a whole. Like I said, there's nothing worth skipping. Everything flows really nicely from track to track. There are definitely highlights. For me, one of them is the beginning of the first track, so I often go to listen to that and end up listening to the whole thing.
It's interesting how many different musical directions Yokota achieves on a single album. Every track seems to move in different directions as they proceed. How does he manage to make this sound so coherent?
That's one the things I find most inspiring about this album. I think the coherence comes from the specific sound palette he works from. Most tracks center around piano samples from French Romantic composers. Then there are a few from American minimalist composers and a few other sources, such as jazz. But it's a really narrow pool, actually. I think this consistency allows him to structure his compositions in really exciting and surprising ways without sounding all over the place. The structures make the music very dream-like. Listening to "Fearful Dream" or "So Red" is like being led from scene to scene in a dream. There's an overarching narrative, but it's told through different scenes that each have a distinct sound. Sometimes when you change scenes in a dream it's almost imperceptible—you can flow from one location to the next without even really noticing the change. Different locations and characters can overlap and merge. Other times the change can be quite abrupt. I've never heard anyone capture this as well as Yokota on Grinning Cat.
You can hear something like it in film music sometimes, but it's never so psychedelic. I think that the fluidity between different sections is helped by ensuring that the individual elements don't blend in too well. He separates sounds with a very unique use of stereo, and he is very loose with pulse; different elements often go out of phase with one another.
As mentioned earlier, Susumu Yokota has a really extensive back catalog. Are there other releases you cherish as much as Grinning Cat?
I have to say no. Not in terms of releases. Sakura and Wonder Waltz both have great moments, but I've not listened to them much. A track I do cherish is "The Dying Black Swan" from Symbol.
There's been quite a resurgence of interest in Japanese electronic music recently. Is this just because the media and reissue outlets needed another topic? Or does Japanese music offer a certain quality that other worldwide scenes could learn from?
I'm not sure that I can answer this. I'm not particularly aware of a resurgence. But I'm also not sure I know all that much about Japanese music. Is this Japanese music? It was made by a Japanese man in Japan, but it sounds very at home on the Leaf label, which is based in Yorkshire, UK, and as such it feels like part of a British musical tradition that I guess you'd call "trip-hop" or something. And, as I mentioned before, the majority of the samples are from France and the USA.
Listening to the album also reminded me of the interaction between children and the weird, wonderful creatures that populate Studio Ghibli movies like My Neighbor Totoro. Is there a cinematic quality to this music that's more rooted in Eastern than Western culture?
I think there is definitely a very cinematic quality to the music. What I was saying before about scenes in a dream could also apply to cinema to some extent. I think that the mood of this album is very special. It's like a combination of wonderment at beauty and joy at uncertainty.
Your own music also often displays extensively constructed dense atmospherics that have been arranged by means of sounds and samples. I assume you're inspired by many artists, but does Susumu Yokota have a special status for the way you idealize music?
Certainly. I still learn from this album now, even after having listened to it hundreds of times already.
Do you favor music that instills complex images in the listener, or do you also like music that is purely made for club functionality?
I don't think that those are mutually exclusive. I would say that club music doesn't have just a single function. A DJ needs simple bangers as well as complex and more emotionally rich music throughout a night. I generally prefer to play later in the night because I feel like people tend to be more open to music that requires more attention. When I'm making music in my studio, I let it take me wherever. If I have a functional club track and I add an element that mellows the whole thing out, as long as it works musically I won't fight it for the sake of keeping it functional.
There was a tradition of clubs or dedicated floors where this kind of music could be listened to. Then it seemed those areas were neglected for other priorities. What happened, or is it actually happening again?
This is mythical to me. It sounds amazing, but I've never really experienced it. I think Mixmaster Morris does this kind of thing still, but I'm not sure where. I guess this happens at festivals on a small scale, but never with major acts. I love the idea of hearing this kind of thing in a club. If there are any promoters reading, PLEASE BOOK ME FOR A CHILL-OUT SET.
Read past Rewind columns with Call Super, Shanti Celeste and more.
Answer Code Request Reviews Ilian Tape's Latest Techno LP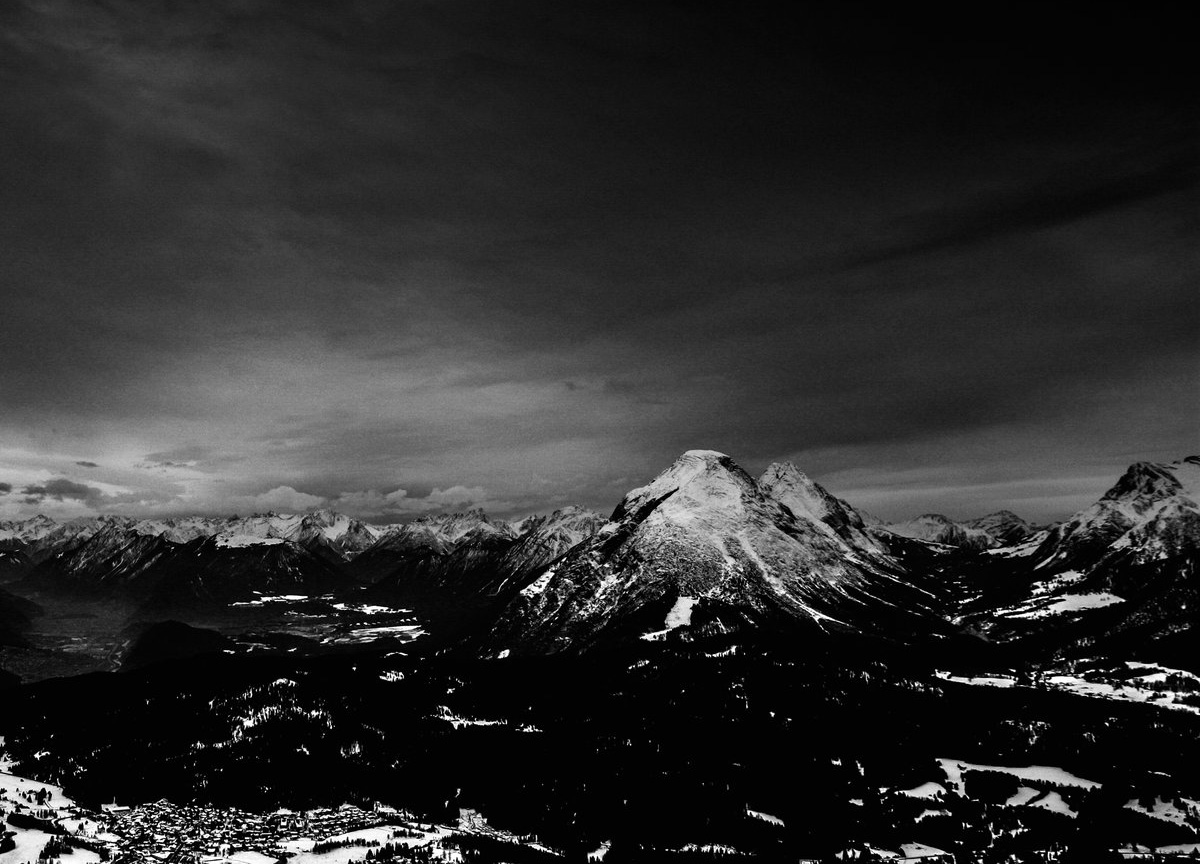 Ever since they started to explore the legacy of breakbeat techno, the Zenker Brothers' Ilian Tape has become a standout label. They've come up with a fresh sound that is totally their own and release tracks that are continually inspiring to me. It's one of those labels that I just know that its next record will be amazing, too. I've closely followed one of the label's regular artists, Skee Mask, since his first release back in 2014. I was instantly drawn to his music, and that admiration only increased with Junt, his second 12" on Ilian Tape, which came out last year. Accordingly, my expectations for his debut album were pretty high. I am quite happy to report that it not only matched but exceeded them.
I think an album should be more than a collection of club bangers. Ideally, it tells a story and has a narrative that keeps you captivated all the way through. If you can accomplish that as a producer, chances are that your album won't be forgotten a couple of months after its release. In my own experience as a listener, it's this narrative that tends to stick in your head and keeps you coming back to an album again and again.
There are quite a few parallels between Skee Mask's musical approach and mine, so maybe it's easy to see why I'm drawn to his music. I've just started working on the follow-up to my debut album Code for Ostgut Ton, so the release of Shred is perfectly timed. Quite frankly, it's an inspiration to push my own sound further. I'm not one of those artists who tries to isolate himself from other musical influences—as a travelling DJ, that's kind of hard anyway. It's true that the amount of input can be a bit overbearing at times, but every time I come across something that really stands out, it's motivation to push and develop what I'm doing.
In that sense, an album like Shred serves as a stimulus to explore. It's like starting a creative dialogue. Remember the heyday of Metalheadz? Producers like Goldie, Photek, Source Direct, J Majik, Adam F and Hidden Agenda would show up with fresh tracks at Metalheadz sessions every Sunday and try to outdo each other, pushing the envelope further and further. It must have been amazing. Today, very often you just sit at home in your bedroom studio twiddling away on your own. But I like the direct exchange with other artists' developments. The other day Marcel [Dettmann] told me that he's in the studio working with Ben [Klock] again, and that he enjoys working on new tracks together and having this immediate exchange with someone again. I totally understand where he's coming from.
Obviously, I love the UK influences at play on Shred. Take the title track for instance, or "Melczop 2", with its perfect interplay of rough, jungle-esque breakbeats and airy floating pads. This balance between melancholy and club readiness is what makes a lot of the tracks on the album special for me. It's one of those tracks that I can relate to instantly. What sets Skee Mask apart, though, is that his music is darker than the music of his peers on Ilian Tape. Quite a few of his tracks on here have an evocative, almost soundtrack-like sensibility to them.
When I listen to Shred, I can hear influences of Autechre, Global Communication and a whole lot more of the UK's IDM and breakbeat lineage, and maybe a bit of Shed also. But as much as those records might've been a starting point for Skee Mask, he's developed a sound that is totally his own. That's one of the most exciting things about this new album. It sounds fresh and modern. Immersion, the widely hailed debut long-player by the Zenker Brothers, was one of my favorite albums of 2015. I can easily see Shred becoming one of my favorites this year—and it's only February.
Ilian Tape Regular Andrea Reveals "Barnard 68"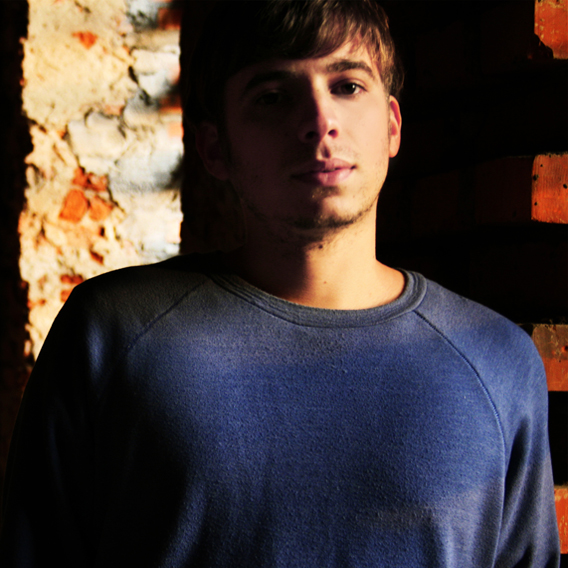 The Zenker Brothers have manned their Ilian Tape label since 2007, but I rarely heard or read their names until sometime last year.
I'm convinced that at least part of the increase in attention can be traced to the release of Vostok Smokescreen, an EP by two Torino-based producers Stenny and Andrea—and particularly the lead track, an anthemic bomb titled "Sea (The Time Gate)." Over the past year, it cropped up in Pangaea's FabricLive CD, DJ Dodger Stadium's RA podcast, Pariah's Truancy mix, and Bicep's set for Little White Earbuds, among others.
Last week, the Zenker Brothers announced Andrea's follow-up to last year's hit, a four-track EP titled Space Forma, and we encouraged them to reveal the closing track, "Barnard 68." It's a grainier cousin to "Sea (The Time Gate)," with buzzing broken-beat with cramped melodies and atmospheric pads. You can now stream the track below, five days before the record drops on September 22, along with a quick Q&A with the Zenker Brothers about the Ilian Tape crew member.
The first and most obvious question is about how you met/came across Andrea. I know from the RA label of the month story that you met Stenny when he was your driver at a gig in Italy in 2011—did you meet Andrea through him? 
Yeah, we had a label party at Dr. Sax in Turin and Stenny picked us up from the airport and also played at the party. In the club, he introduced us to his friend Andrea. Stenny sent us some of his music and we started to work with Andrea and booked him for a label night, and it was only then that we realized that he was the guy we got introduced to at Dr. Sax.
What stood out to you about Andrea's music? When Stenny was sending you tunes, was he sending you collaborations with Andrea, or were they separately sending you music? 
We got along well and had a fun time in Turin, so we stayed in touch with Stenny. At the beginning, he only sent us his own tunes and after a while, he showed us some music from Andrea. We really liked their approach and sound. They did their own thing but were also inspired by the label's sound, so it fit really well.
Is it important to you to amass a roster where the identity and success of the artists is bound up in that of the label?
At the moment, we are very happy with the roster and the relationships we have with the artists. It's also more interesting for us to grow with the artist and really build something together. If we focus on them and they focus on us, it has much more power, so it makes sense to work together closely. That doesn't mean we demand exclusivity, but in our opinion, an artist stays much more interesting if he doesn't release on 15 different labels.
Over the past few years, you've condensed your roster from dozens of artists to a core crew. Why did Andrea make the cut, so to speak?
It wasn't really a decision, it was just a natural development. At the moment, we have a core crew. Everybody who is in that crew works a lot, and their music and approach really fits to the label—but that doesn't mean that any artists got kicked out of the roster. If someone who hasn't released anything on the label for while sends us music that we love, we won't hesitate to put it out. But we think a lot about each record and it takes a lot of time putting it together.