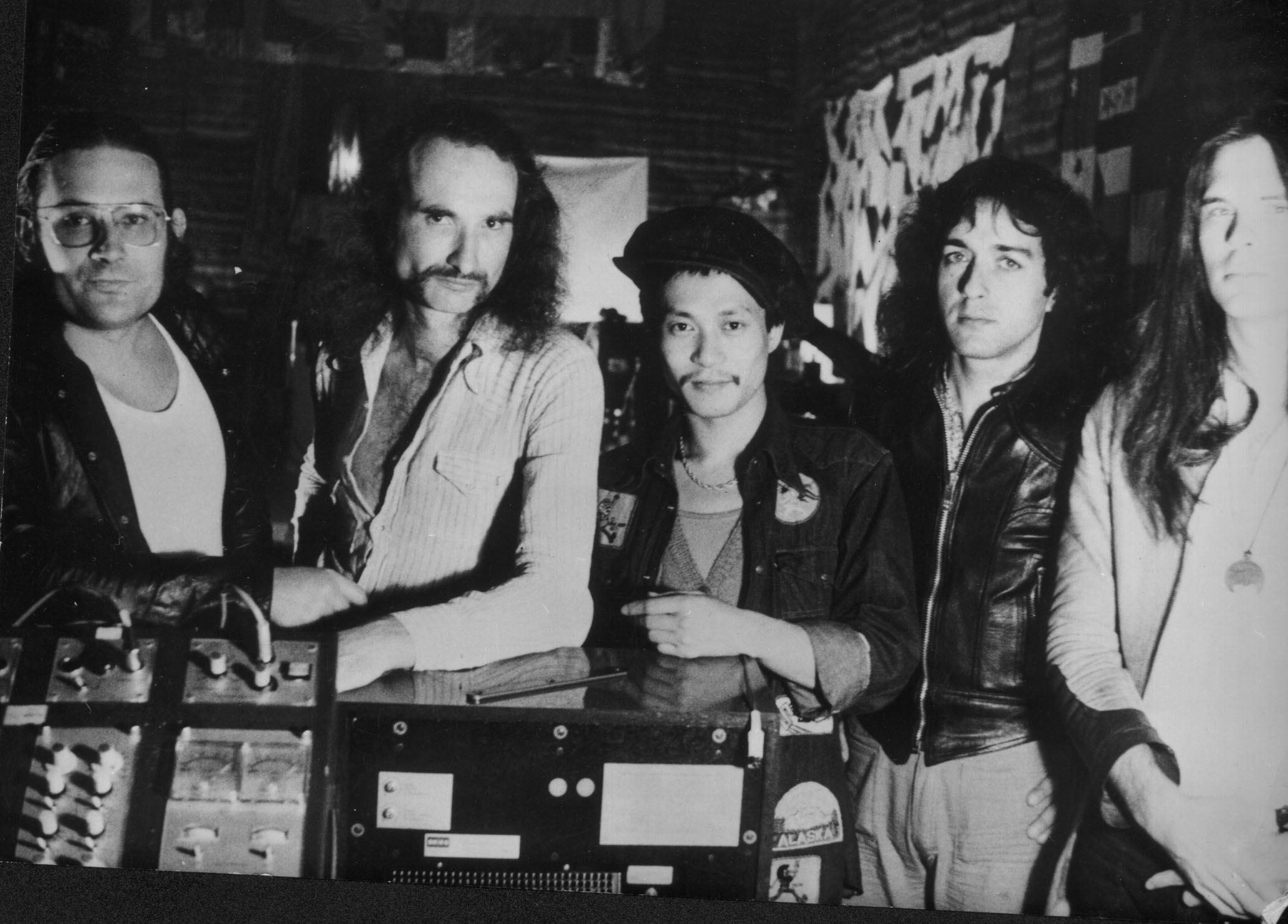 Can
Can (core members Irmin Schmidt, Jaki Leibezeit, Michael Karoli, Holger Czukay) were a pioneering German experimental rock group who were an integral part of the so-called 'krautrock' scene in the 1970s. Their sonically strange but rhythmically propulsive sound was an inspiration to idiosyncratic bands like The Fall, Public Image Limited, and Einstürzende Neubauten.
Many of Can's most explosive tracks had at their core a collision between the rarified world of avant-garde composition and the guttural appeal of rock. Keyboardist Irmin Schmidt and bassist Holger Czukay had studied under the composer Karlheinz Stockhausen and were well-versed in the highly complex music of Stockhausen and contemporaries like Pierre Boulez and Luigi Nono, but Schmidt had also fallen for the rough, hook-heavy music of the Velvet Underground after visiting Andy Warhol's infamous "Factory" on a 1966 trip to New York. On tracks like "Sing Swan Song", from the 1972 album Ege Bamyasi, the strange electronic drones and swoops that one might find in a Stockhausen work like "Kontakte" rub shoulders with a hazy ballad structure not unlike the Velvet Underground and Nico's "Femme Fatale". Even in Can's "I Want More", an unabashed pop hit from 1976, there is an unnerving, eccentric quality to both the strangely ritualistic vocals and the brash lead synth line which indicate the band's experimental ambitions.
The power of Can's early recordings, particularly 1971's Tago Mago, recorded with vocalist Damo Suzuki, were vital in helping to establish Germany's "krautrock" movement in the 1970s. Originally a derogatory term, krautrock groups like Can, Faust, Popol Vuh, and Neu!l sought to make ambitious rock music which refused to conform to the blues-based formulas of groups like the Rolling Stones. Can saw the way that American and British groups used tropes from black musics like R&B, blues, and gospel as tantamount to cultural theft, and instead tried to imagine what a bold, self-sufficient strain of rock might be. Such ambitions were a reflection of the cultural flavour of the decade, with many of the young German groups forming around commune communities, as did the contemporary "New German Cinema" of directors Rainer Werner Fassbinder, Werner Herzog, and Wim Wenders.
In 2012, Daniel Miller's imprint Mute released The Lost Tapes, a sprawling collection of studio outtakes from the group which evidence the wild quality of the material that never made it onto Can's studio albums. It was rapturously received by press and fans.