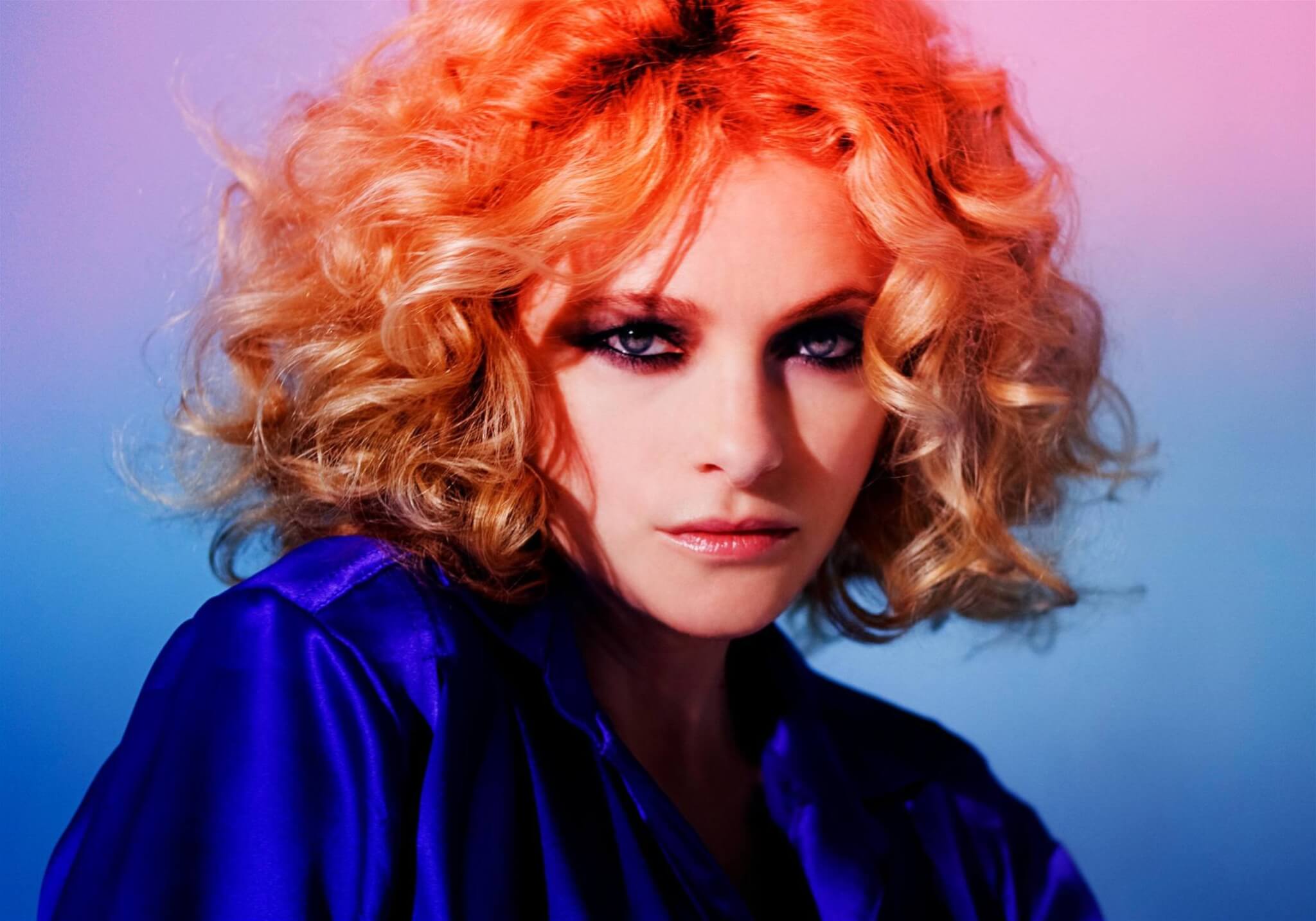 Goldfrapp
Singer Alison Goldfrapp and composer Will Gregory have been responsible for six distinctive, yet eclectic pop albums since their debut, Felt Mountain, in 2000. Whether taking their cue from glam-tinged synth music, or lusher, textural scores akin to the natural world, they are masters of creating hits at once naggingly direct, and admirably unique.
Goldfrapp's output on Daniel Miller's renowned Mute Records veers alternately between fragile, introverted songs with lush accompaniments and raunchier synth-pop cuts, both grounded upon Alison Goldfrapp's startlingly lucid melodies. On tracks like "Lovely Head" and "Human", from the group's debut album Felt Mountain, Goldfrapp's voice swoops seductively among soaring string lines, disembodied whistles, and stuttering guitars. This expansive approach would be revisited on the group's fourth and sixth studio albums, released in 2008 and 2013 respectively, where Goldfrapp would increasingly enrichen the organic qualities of their music with subject matter inspired by the natural world. The videos for Seventh Tree's and Tales Of Us' lead singles "A and E" and "Drew" both featured quaint country scenes as the backdrop for intimate, breathy ballads, where the inner emotions of the songs' protagonists are entwined with the landscape they inhabit. Alison Goldfrapp attributes this lyrical turn to the deep respect for nature instilled in her by her father from a young age.
It is, however, Goldfrapp's slinky, pointed synth-pop for which many will know them best. The run of albums in this vein—from Black Cherry (2003), to Supernature (2005), to the '80s-inspired Head First (2010)—have spawned some of the group's most notorious hits, and for most, remain the archetypal Goldfrapp sound. Romps like "Strict Machine" and "Ooh La La" mesh lilting analogue synth lines with Bolan-esque seduction, while "Ride On A White Horse" is an ode to Studio 54-era debauchery dripping in sex appeal. On stage, Alison Goldfrapp is a commanding presence, adopting an overt diva mode or taking on an airy, folk-inspired persona, according to what musical style the outfit are leaning towards at the time. It is this shape-shifting appeal which continues to define Goldfrapp, and with each return to one of their favoured modes of expression, it appears to become more their own.