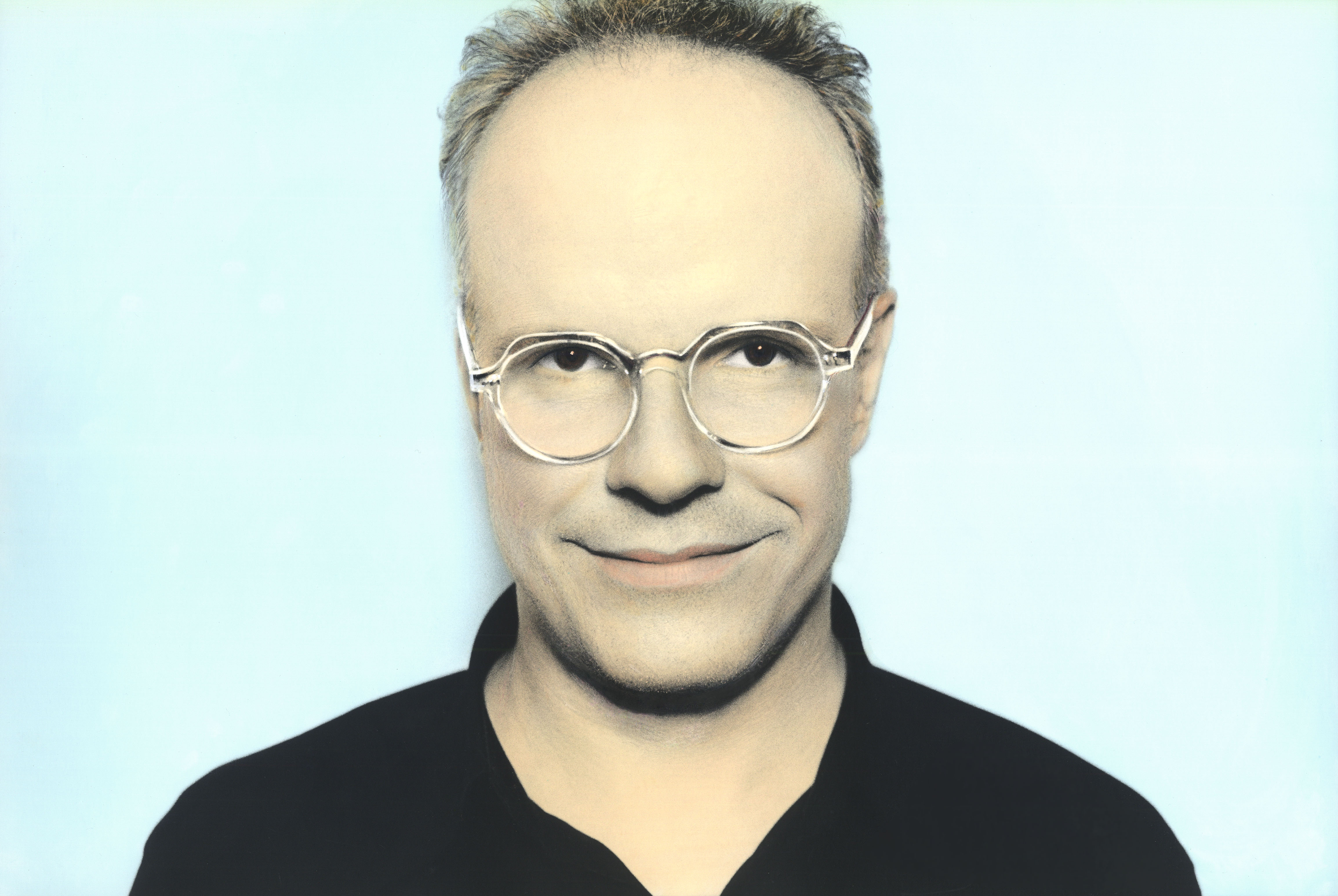 Hans Ulrich Obrist
Hans Ulrich Obrist is perhaps the foremost curator in the world, and his untiring support for contemporary art has extended to myriad exhibitions and publications both in London, where he is based, and internationally.
Obrist's high-profile engagements include the co-direction of London's Serpentine Gallery and journal Cahiers D'art Revue, and editorial contributions to numerous art publications, such as 032c, Artforum, Abitare, and Paradis. However, his early endeavours in the art world were notably humbler, with his first curated exhibition taking place in his own kitchen, aged 23. 1991's The Kitchen Show, which featured artists Peter Fischli and David Weiss, and Christian Boltanski, was a blueprint for the open, playful curation strategy Obrist would continue to pursue throughout his career. Obrist's 1997 conceptual exhibition Do It contains a collection of instructions by artists that anyone might follow, and can be mounted anywhere, on a potentially infinite timescale. The radical questioning of an exhibition's structure explicit in Do It is a constant in Obrist's curation, with the Marathon series pursued since 2006 a prime example. Obrist's marathons are multi-hour events which often feature extended interviews, performances, and pieces from leading figures from the art world and beyond tackling a specific subject. The 5 marathons to date have focussed upon the interview, the experiment, the manifesto, poetry, and extinction.
The core of Obrist's work remains his interviews with artists, which he estimates amount to over 2000 hours of audio and video recordings. Many of these interviews are published in standalone volumes, but some of Obrist's most intriguing conversations have been made in collaboration with Electronic Beats. Besides his recommendations of shows by video artist Jonas Mekas, and pop icon David Bowie, Obrist has interviewed Chinese dissident artist Ai Weiwei, and a host of practitioners who use sound as a medium. In an interview with Milan Grygar, Obrist examines work at the intersection of musical notation and painting, with Stewart Brand how ecological concerns can be expressed musically, and with Bjork the translation of pythagorean theory into sound. But it is Obrist's brutally early 4am interview with raster-noton boss Alva Noto which remains the highlight of the collection, a privileged insight into the ambitions and working methods of one of electronic music's most pioneering, and visually aware, artists.